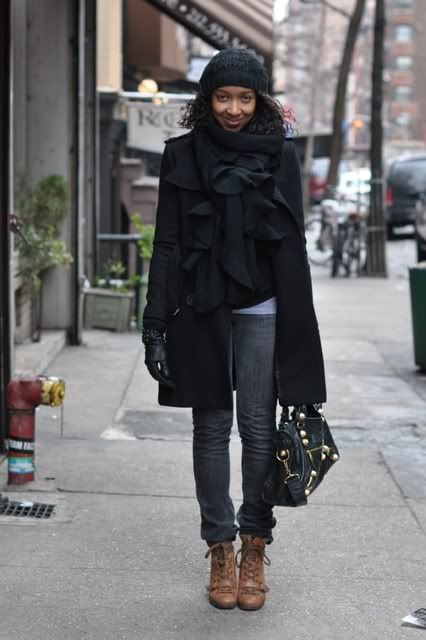 (Zara trench coat, Zara jeans, Nine West boots, Daffys leather gloves, Forever 21 scarf, Balenciaga)
I LOVE these ankle boots. They are like the poor man's version of the Marc by Marc "Where There's A Will" posting below: the lace up detailing, leather strap across the foot and thick high heel.

Red ankle boots would have worked as well.