It's that time again. Barbie took center stage at the Bryant Park tent with gigantic displays to let you know who the ultimate Biyotch is in fashion.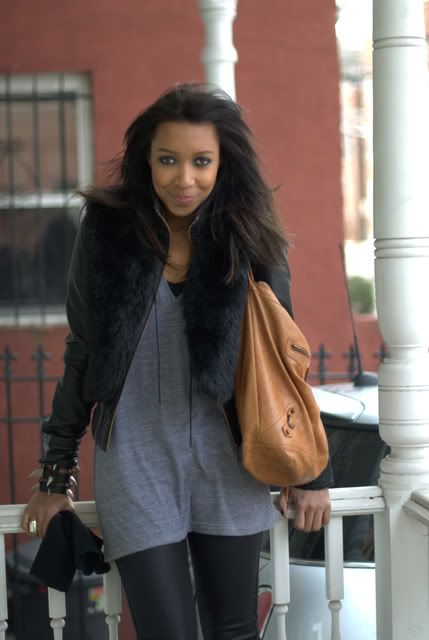 Zara jacket, Forever 21 fur vest, Topshop Kate Moss jeans, Balenciaga

I set off to the shows on Valentines Day staying pretty monochrome in black, grey and a shot of caramel. Not a spot of romantic red in sight.
My favourite piece from the Andy & Debb F/W 09 Collection. A belted mint ruffled mini dress – although I'm feeling that this look has been seen before.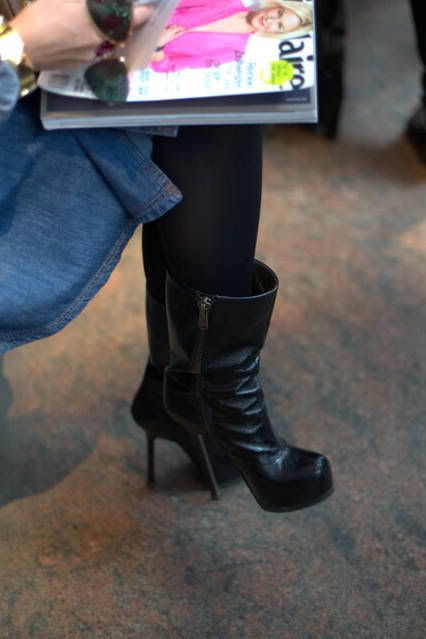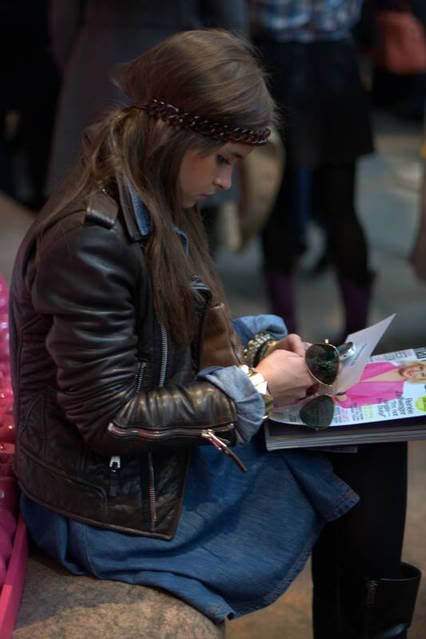 LOVED this, right down to those boots.