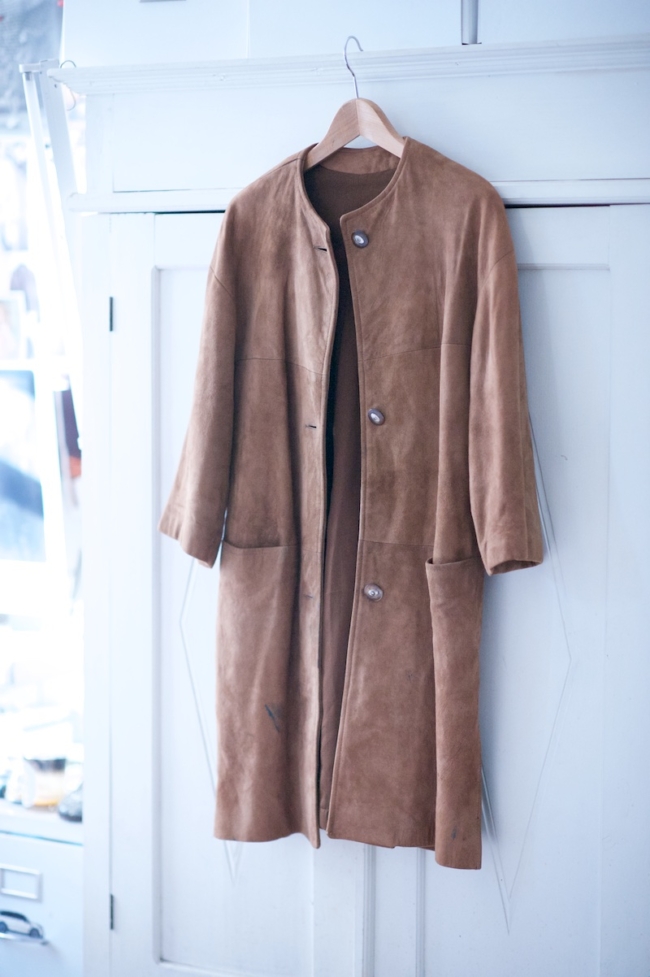 How cool is this suede coat?
"Look!" the manager at my fave thrift shop said holding up the above. "Didn't you see this?" It was hanging outside on the pavement rail that you normally don't check because it's usually stuff not good enough to be inside.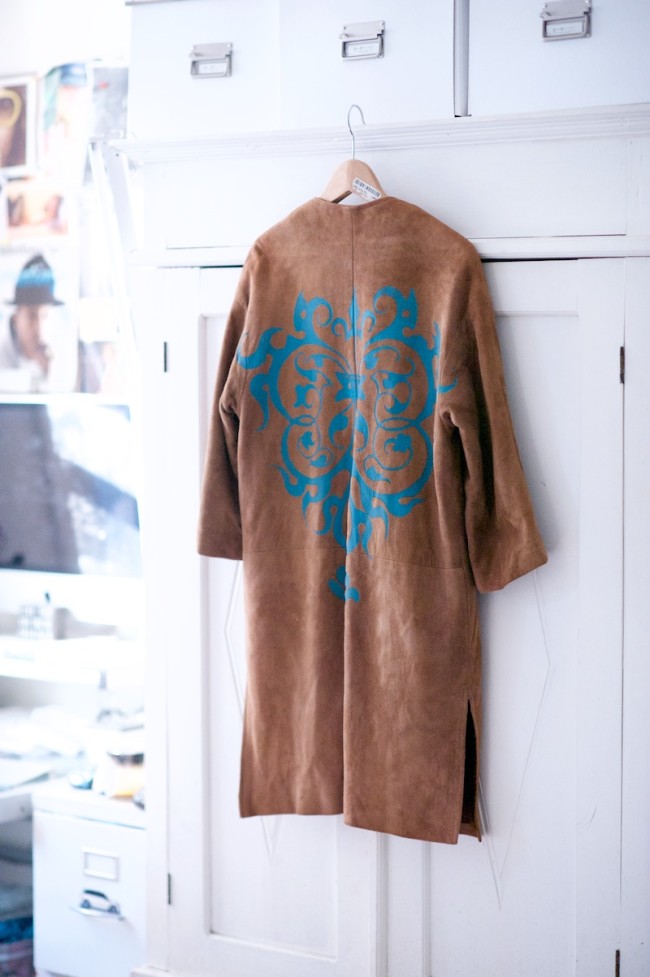 When he swung the coat around to show me the back I blurted out: "I'll take it!" before I even tried it on. Clearly he knows my taste after years of going in there.
It has a couple of marks on the front but that don't bother me. He knows it doesn't either. Imagine it with flares…
*Clouds part – angels sing*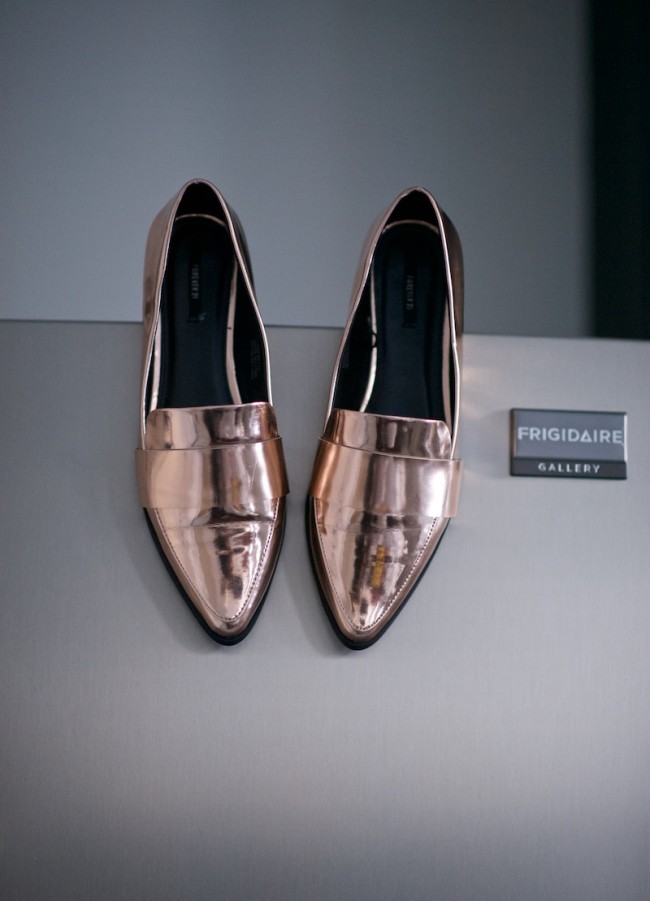 I loved these chic pointy loafers so much that I got them in rose gold (brilliant on warm complexions)….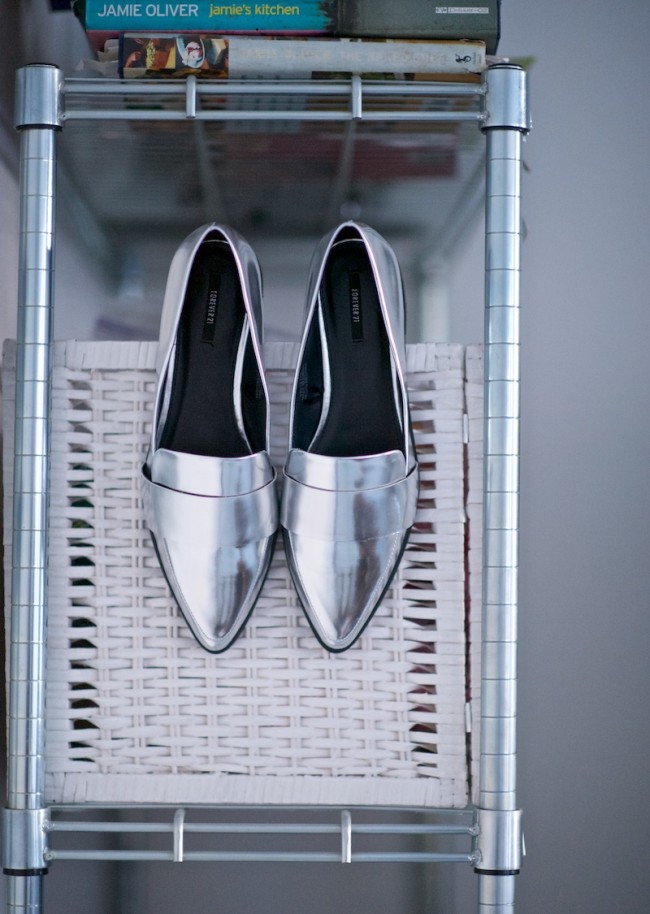 …in silver (good with all black or all white)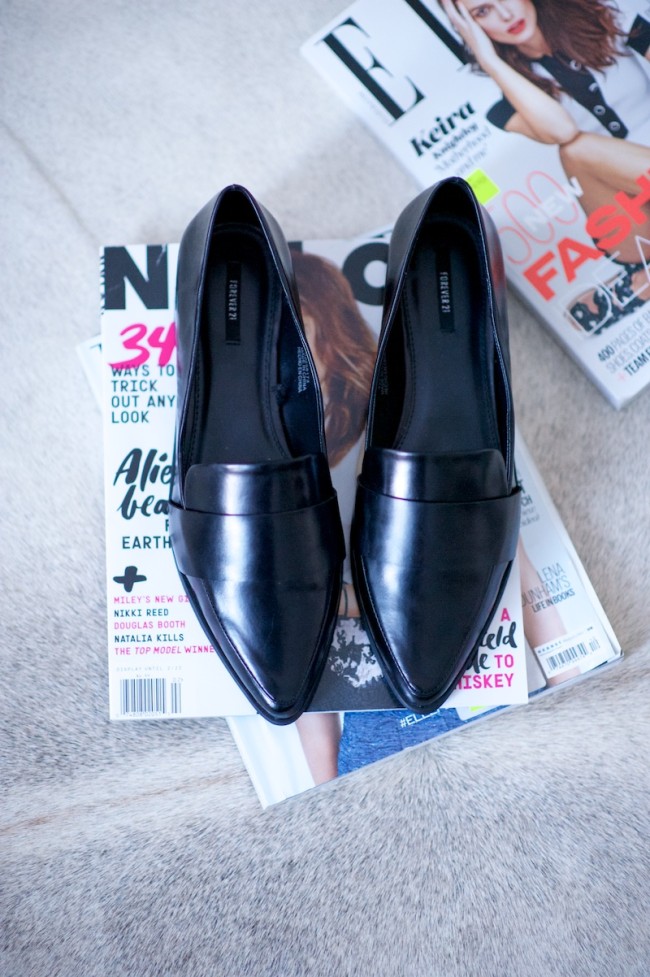 …. and basic black (good with anything)
They'll be perfect now with socks and then later without. They're the I-missed-out-on-the-Phillip-Lim fix.
Gets compliments when worn and the "you got them where??!" reactions.
They must have been re-stocked because the metallics were not available in all sizes and now they are (at least at the time of writing this post). I noticed shops are hit or miss on having sizes.
I found them here!