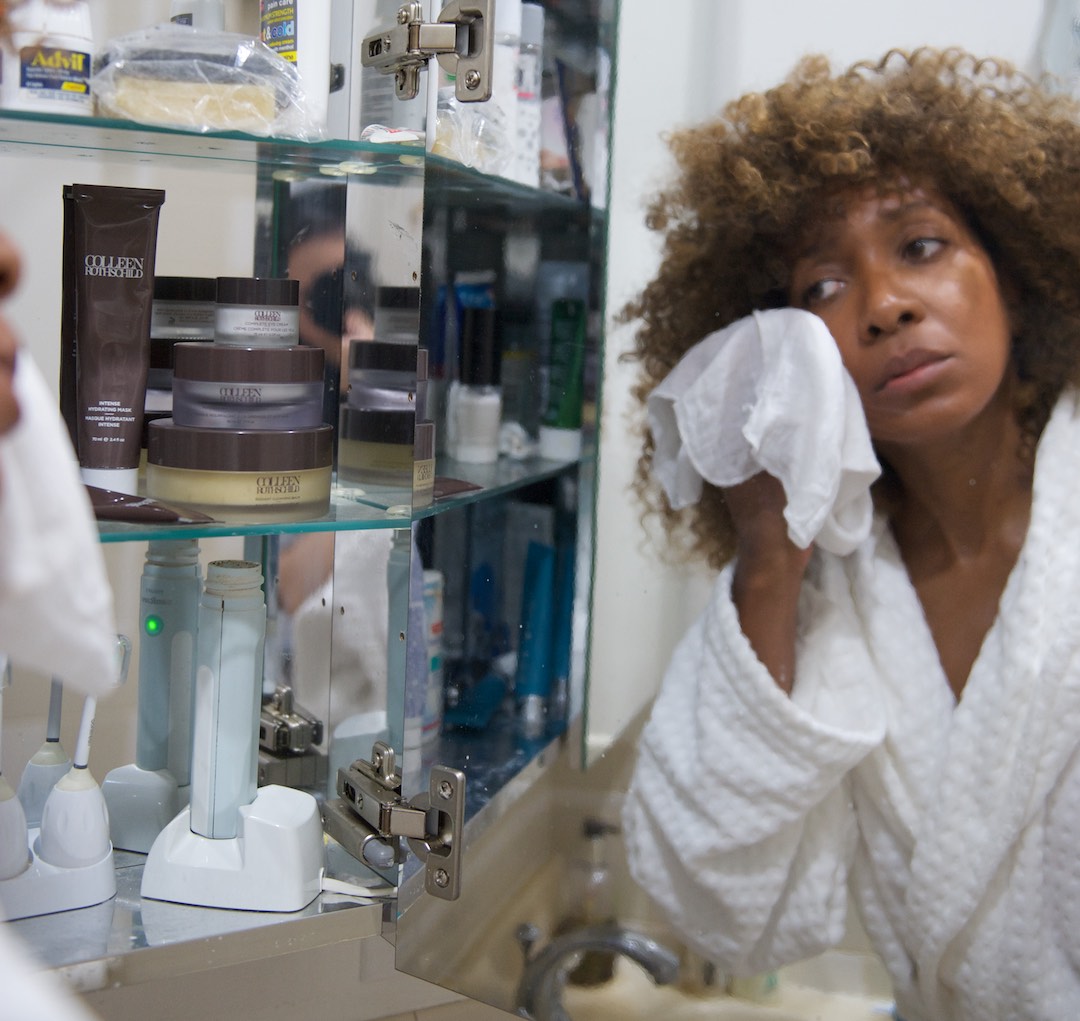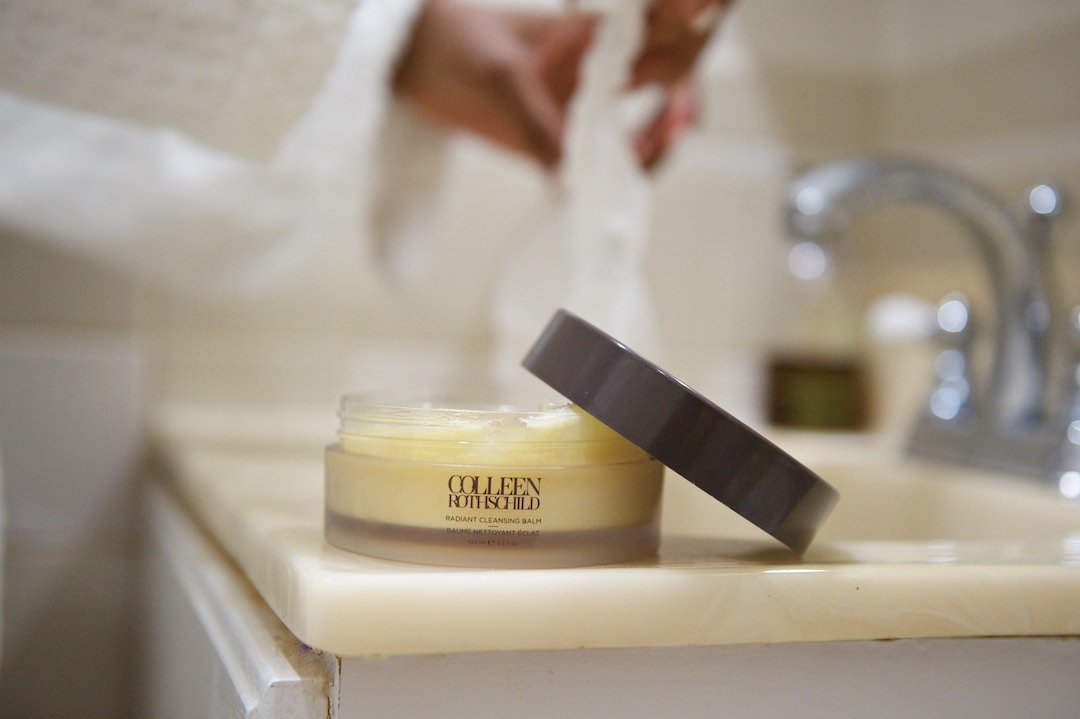 I'm using a few products from Colleen Rothschild including their Radiant Cleansing Balm. This is a first step for getting rid of the crap on my face. Bonus: I don't have to use a separate eye make up remover and my skin feels facial-like clean afterwards. It comes with a muslin cloth which I wet in warm water then let that sit on my face for a sauna like feel before wiping off the balm. Extra bonus: A little of it goes a long way.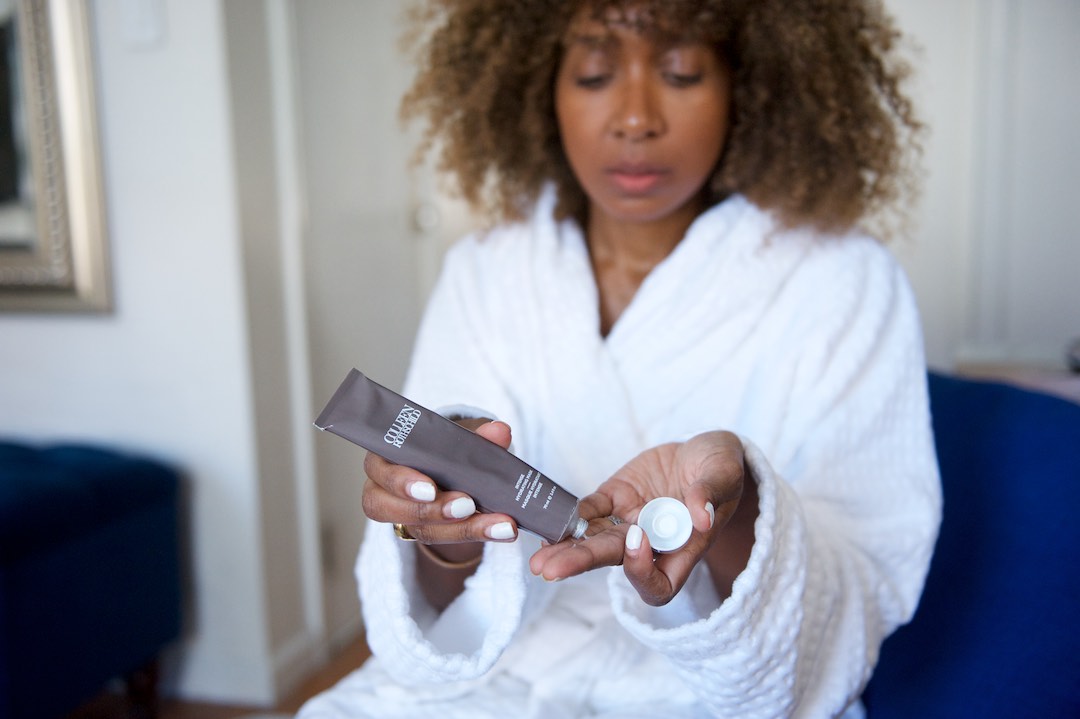 Another one I've liked is their Intense Hydrating Mask. Over the years my skin is slowly getting dryer. I still have an oily t-zone but the rest is getting dry patches. This is my first time using a hydrating mask and I was worried it would break me out or something but so far my skin seems to drink it up after rinsing. Also, it's oil-free and pretty concentrated. To be honest my goal is to have dewy looking skin (who religiously drinks at least ten glasses of water a day?) so a hydrating mask makes more sense to me than ones that dry up my skin and goes rock hard which is what I used to use. I reckon I'd look like an extra White Walker from Game of Thrones if kept using those.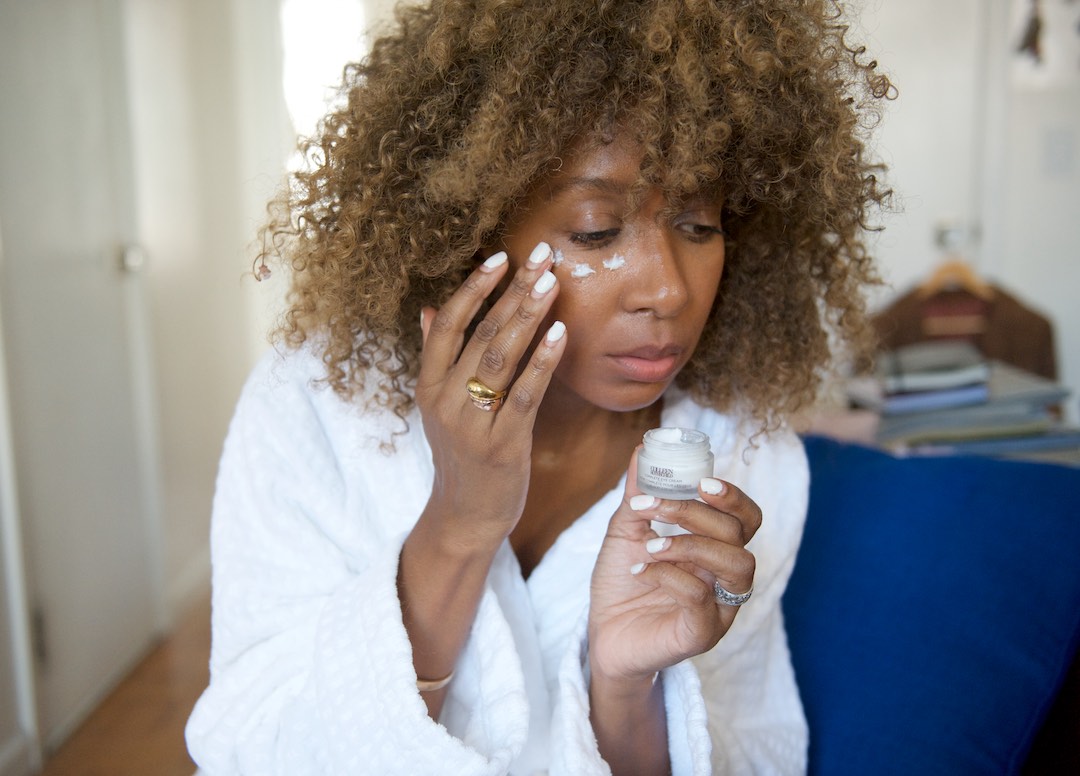 I have a love-hate relationship with eye balms. Like mascara, I'm looking for the perfect one. Saying this though, when I do find the right one, I know that using products for my eyes will be beneficial in keeping my under eyes moisturized and wrinkle-free. Before moisturizer, I've been dabbing, well dotting on the Colleen Rothschild Complete eye cream before sort of smoothing it all over my eyes – more for prevention. Yes, I have a few fine laugh lines under my eyes and it was the Hyaluronic Acid that got me into it. At this point, it can't hurt.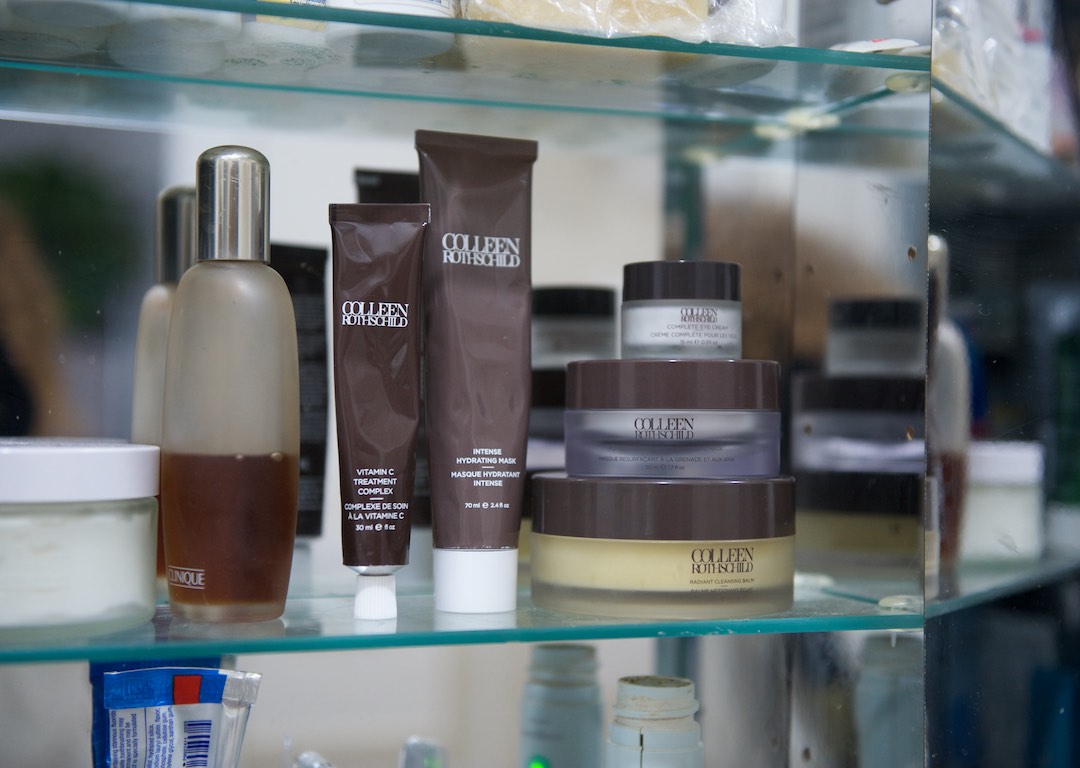 There a few other products from the line I'm trying out including the Pomegranate and AHA mask which is basically an exfoliater to help make skin glow. Anything that says the 'g' word, I'm trying. Side note: It smells identical to a fresh fruit smoothie.
Their line rarely goes on sale but the brand is offering a discount if you want to give them a try:
$75 off $300 or more. Code: REWARD75. $50 off $200 or more. Code: REWARD50. $25 off $100 or more. Code: REWARD25
Offer starts today and ends April 28th!
p.s. I'm still tempted to actually taste the Pomegranate mask.