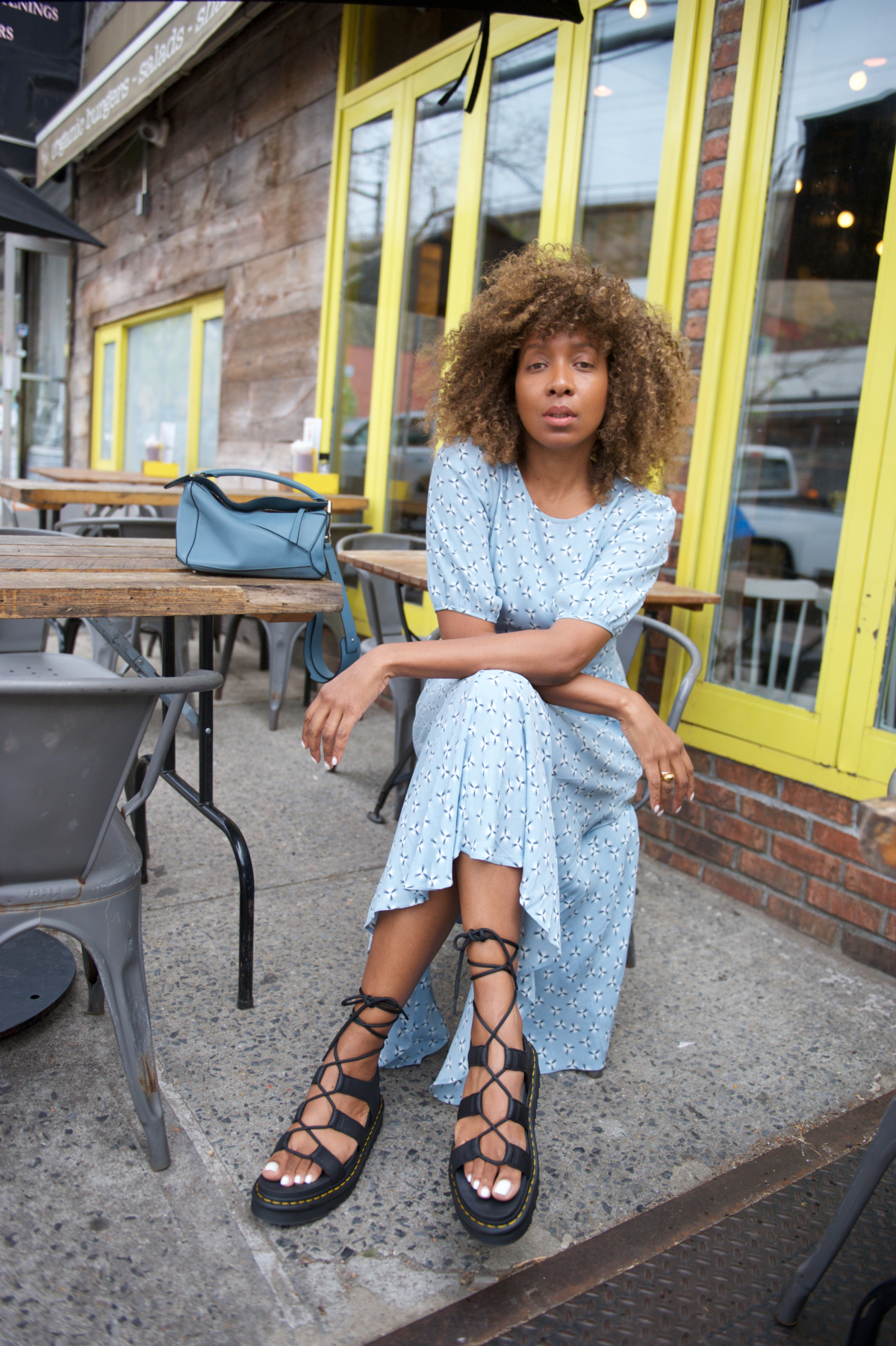 Do you hear that? It's the far away sound of screaming of women in the skinniest of heels and pointy toe shoes when seeing a 'return' of the chunky or the ugly sandal. Anchored in the nostalgic appeal of the nineties that has influenced everything from dresses, to bags and to make up, these shoes are meant to juxtapose against any spring summer dresses or feminine silhouettes. They segway nicely into the summer follow up of the Dad sneaker, carving out a legitimate shoe category that still has half the fashion world kicking and screaming. Not surprisingly, the classic Birkenstock and Teva have paved the way for an army of brick-like spin offs ranging from $100 to north of $700. This two tone style are in unexpected baby pink and my lace up Dr. Martens shown above are here in black and white. Numerous designers, including Rebecca Minkoff have their version right up to ACNE and Chanel.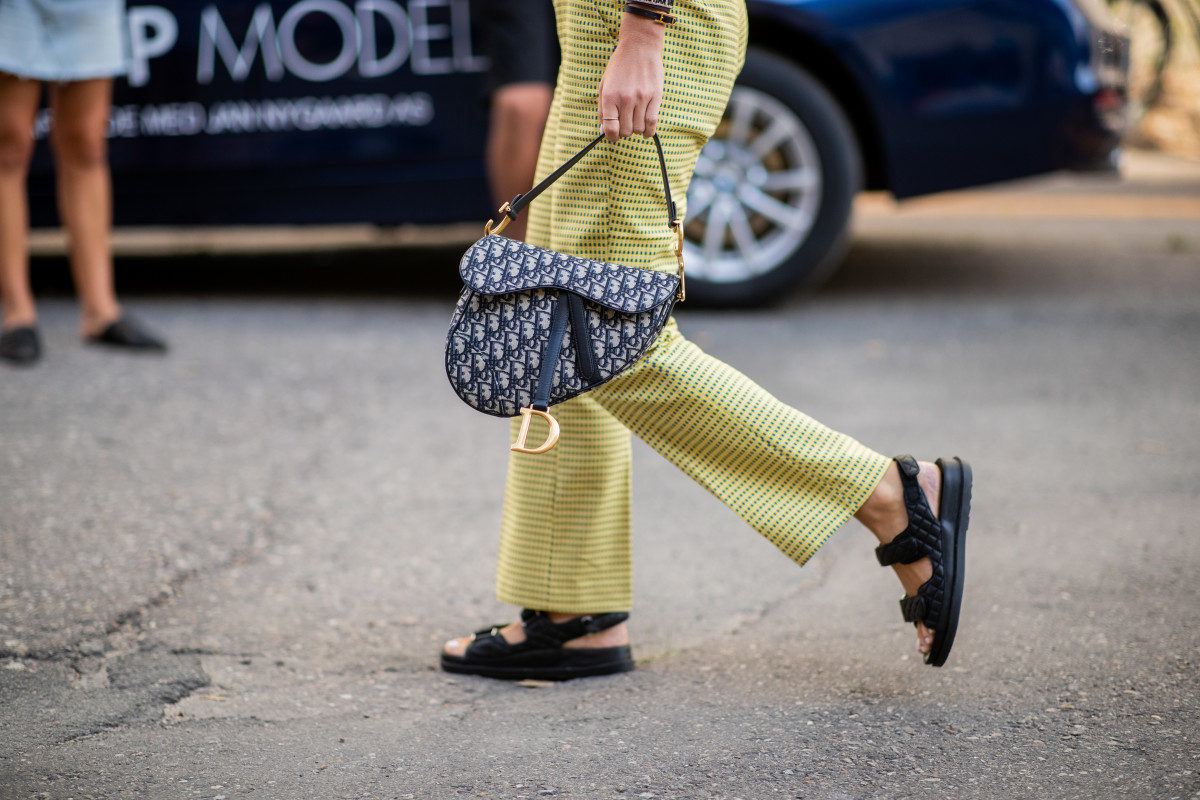 Usually fastened by velcro or some type of Dad-like men's hiking shoe detail, the uglier the overall vibe – the better. This kind of ugly sandal talk is right up my street. You can blame it on my life long love of Dr Martens and anything f**k off worthy that remind me of the anti-establishment British Punk era of my roots.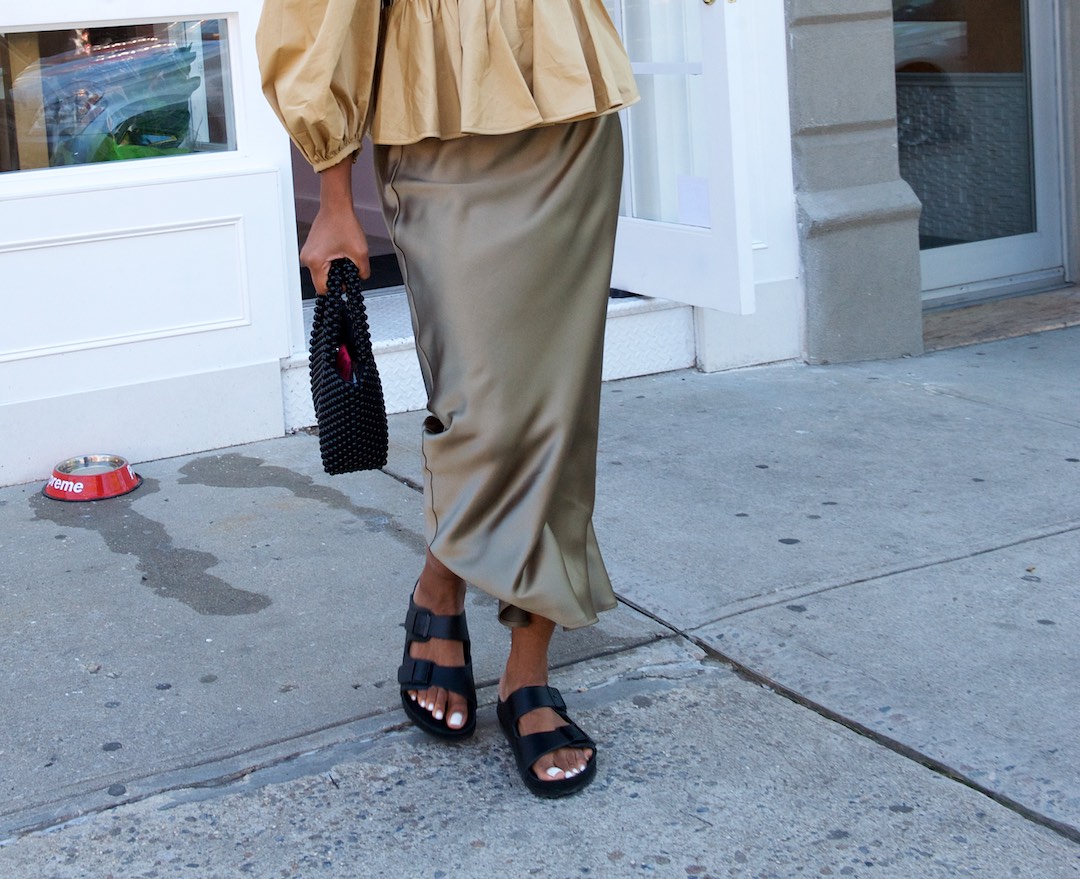 Below are a few more that look ugly enough to contrast against anything you wear north of your ankles. Tip: the more feminine your attire, the better.