Oh, the nineties. Glorious or to be kept in the past?  I'm probably on the mixed feelings side of things. I think baggy jeans (remember this post?), strappy heels and animal print dresses were great. On the other hand, pedal pushers were just hideous and I'm not convinced with sheer fabrics either, even though they're coming back this season. You? What can I say, nostalgia sells apparently? When the present is uncertain, we tend to look back at past decades for refuge.
I see you rolling your eyes. Yes, the colors were extravagant and the cuts disproportionate. But that doesn't prevent us from going back, almost every year, to bring the 90s trends back to life – pieces that thrilled a whole generation. Namely, the ones below.
The nineties slip dress
I've been wearing the slip dresses for the longest time. I love layering and they are the best layering piece if you ask me. Under blazers like I did on the left, with roll necks, cowboy boots, slouchy boots, sandals, you name it. They're just a classic piece, something that is appropriate for every occasion, you can dress them up or down, know what I mean? They just make an outfit look instantly effortless and elevated. Must have, definitely.

The nineties spaghetti strap top
Another day, another trend revival. The super-thin spaghetti strap has been popping up more and more and I believe it's a must-have. Elegant, a great layering piece, delicate. The perfect daytime to evening transitioning piece, lingerie-style examples may even be a part of the loungewear trend in a way – and offset the look.

The bucket hat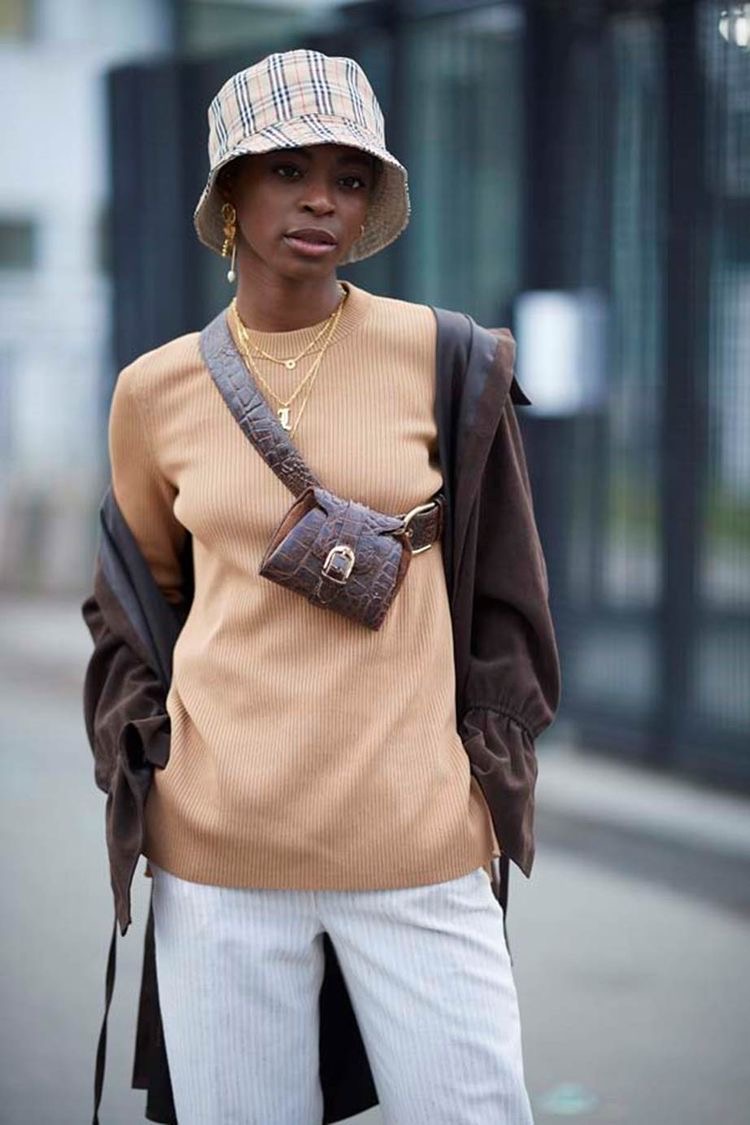 To complete your outfit this spring, add a hat. For many wearers, this is a nineties essential piece that never left the scene. Especially because it's great for hiding a headful of locks that have been untouched by the hand of a hairdresser (or washed, to be honest). We've all done it. 
Bucket hats are perfect for topping off a streetwear look or to dress down an excessively put-together ensemble. The shape – both charming and kind of silly/funky – evokes a smile and just good memories. Do you feel the same, or am I only dreaming? (Insert lame lyrics here.) I feel like in wearing the hat, you claimed your identity as a maker or fan of hip-hop music, which sounds really cool to me! The thing is, this seeming duality has given the bucket hat longevity that, like the other two pieces, somehow transcends trends. 

What do you say? Would wear any nineties trends?