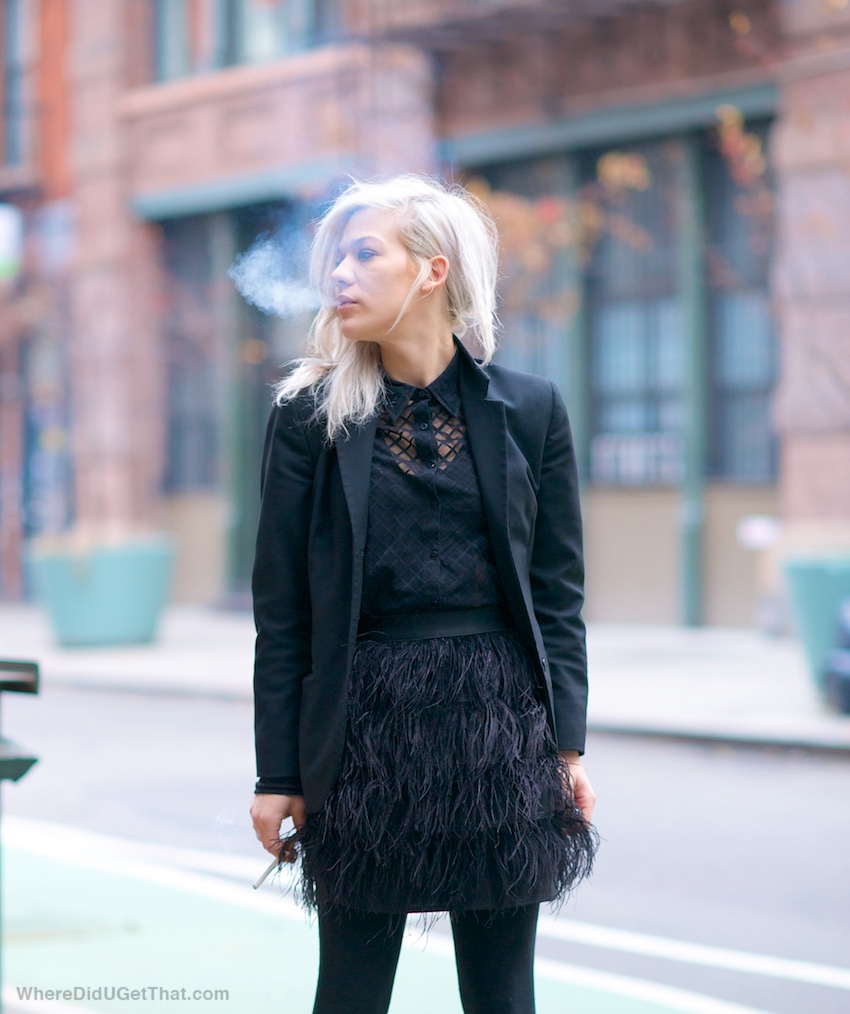 Here are five outfit ideas to mull over.  All easy and none read try too hard…
Black on black:  Anchor a statement skirt with a sheer blouse and blazer.  A leather mini or longer skirt also would work.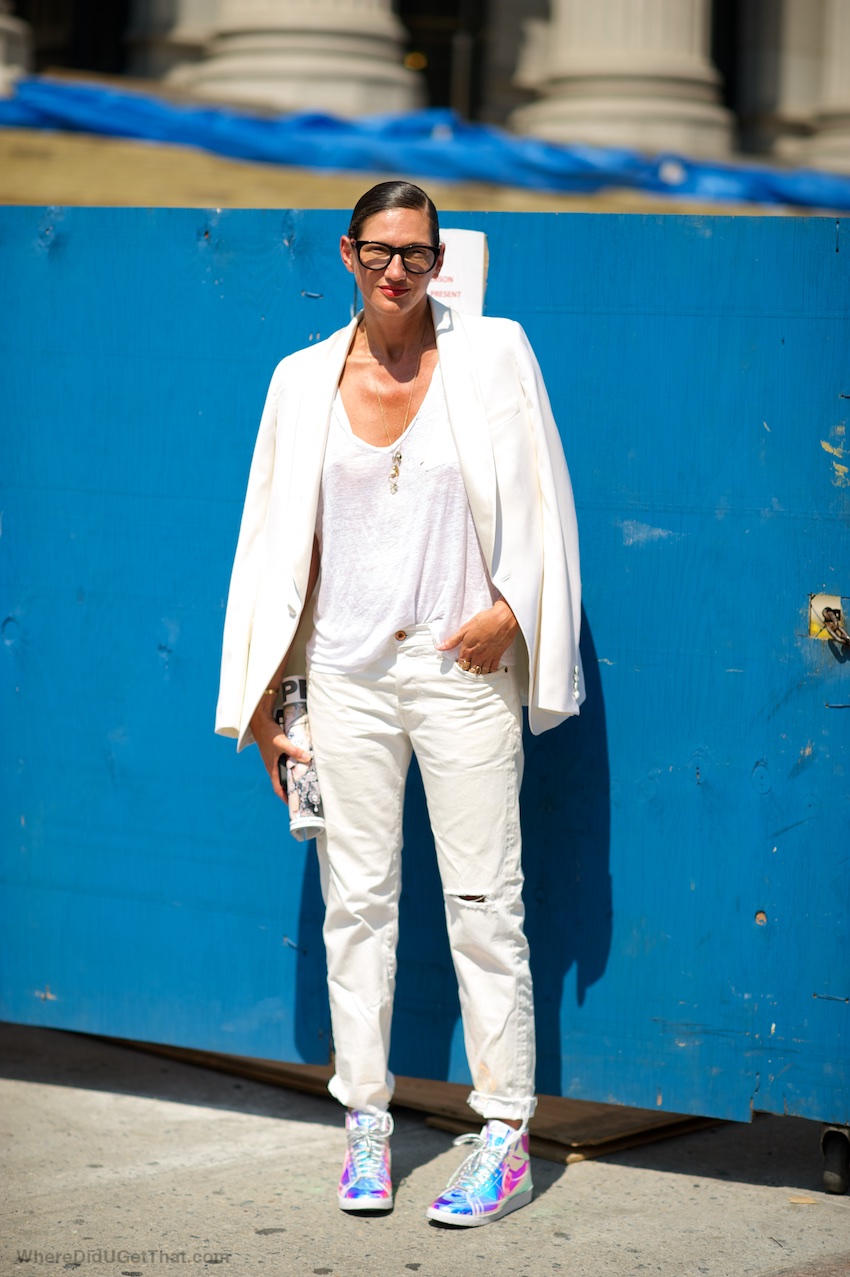 White on white:  The whole Labour Day white thing just goes over my head.   This is one of my fave relaxed looks shot of Jenna Lyons because it's everything you probably already have.  Except the trainers which New Look and Asos do easy takes on or wear basic Gazelles.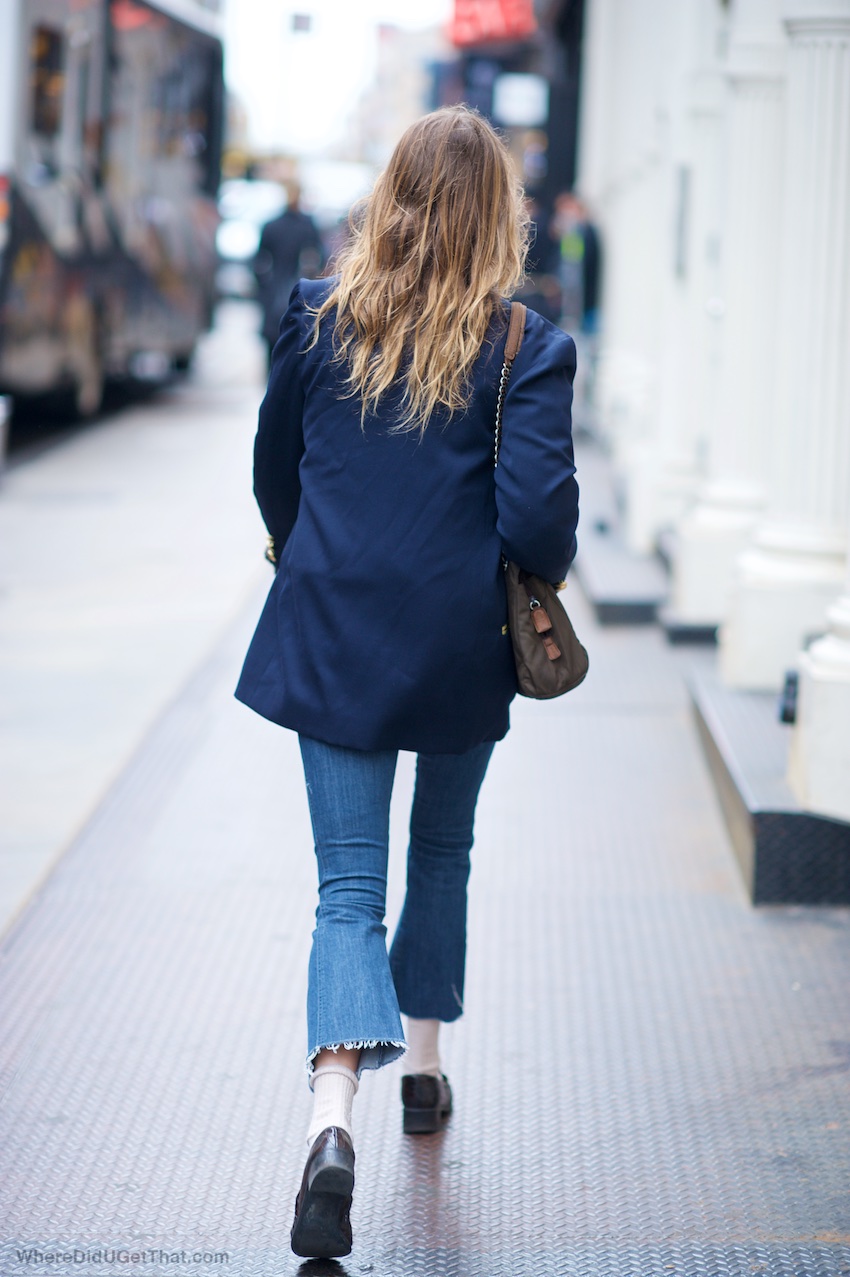 Rough Cut Edges:  Flared or skinny,  DIY hack your jeans with scissors. The blunter the scissors, the better.   Add brogues and socks. The men's section make the best thin ones. Also try edging a denim jacket or denim shirt…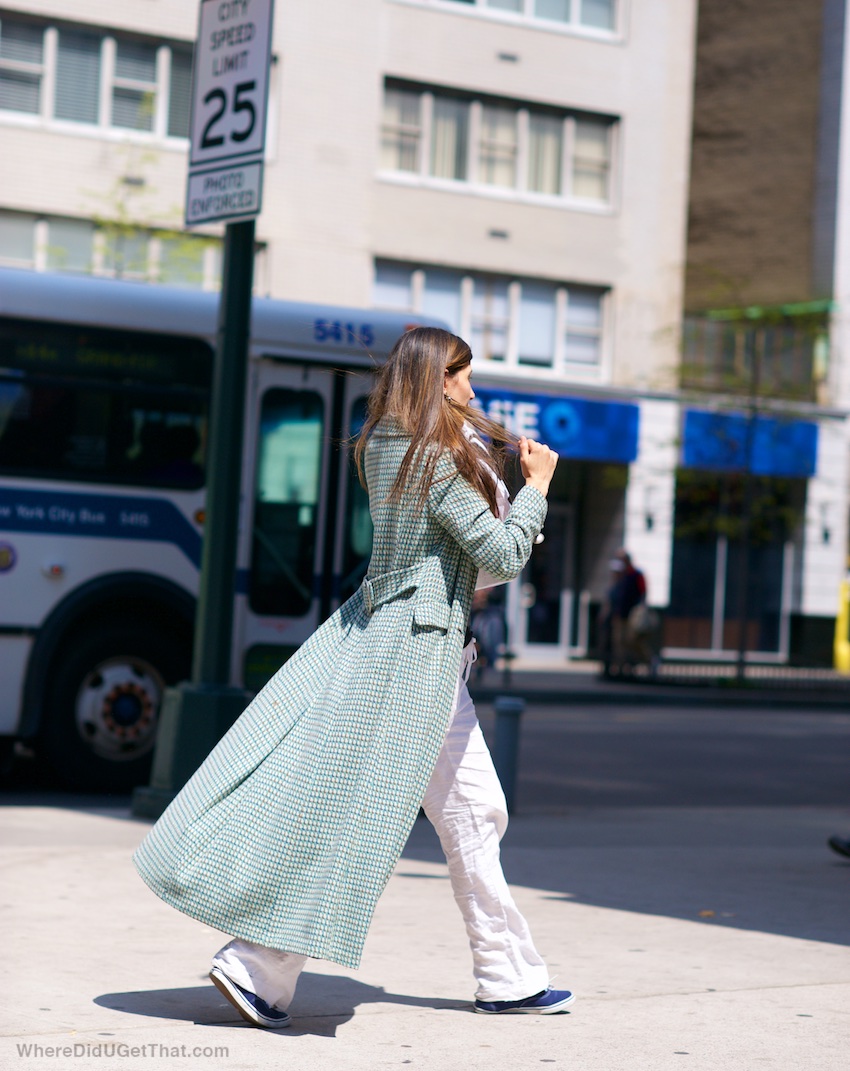 Long Light Weight Coats: The Autumn equivalent to a throw on dress.  Wear a suede style one or long trench style coat over everything like it's a badass jacket.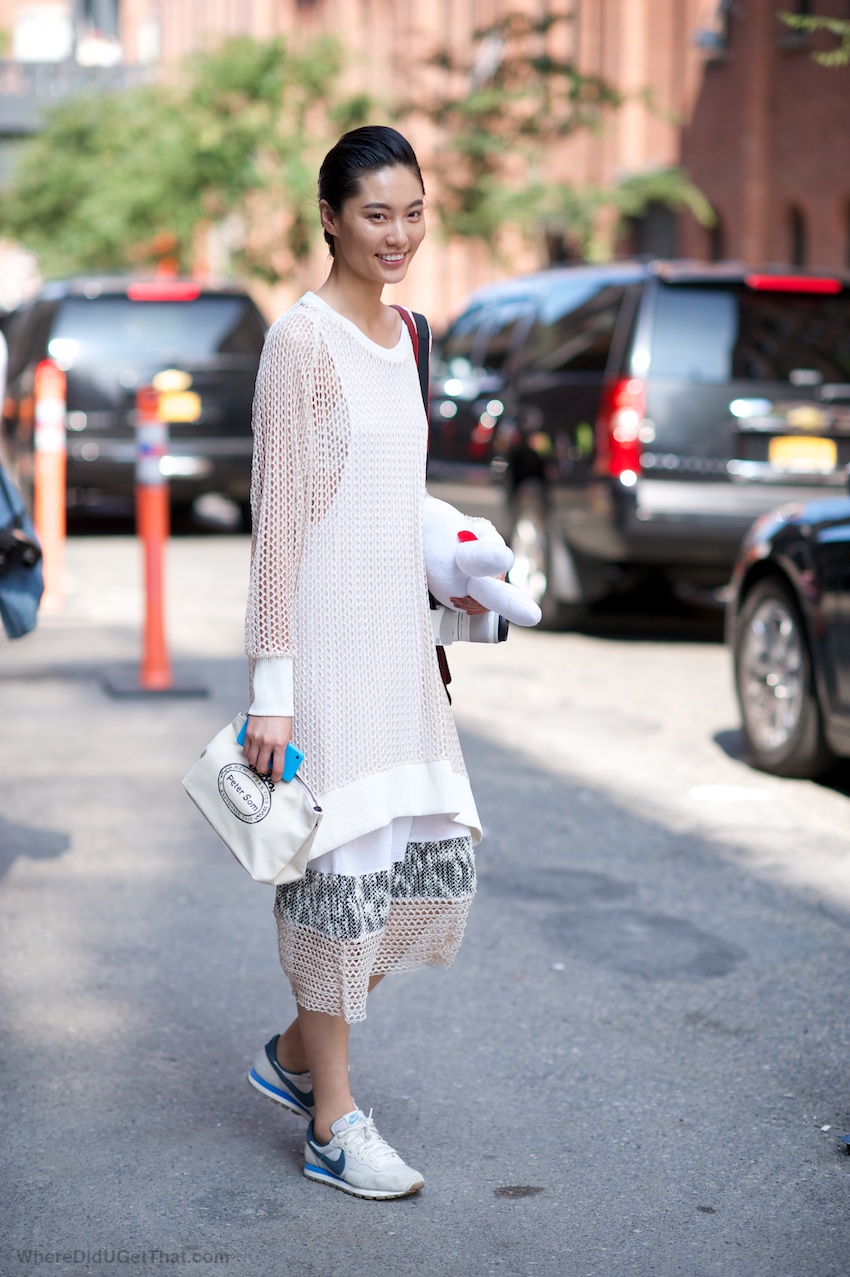 Jumpers Over Dresses:  Play with layering different length knits over long summer dresses  in any colour combination.  A long jumper  like Malene Birger makes the dress kick out underneath when walking, but a cropped knit works.  Finish with old school trainers or ankle boots.
ps.  It's a long Labour Day weekend in America.
You can follow me on Instagram till Monday while Michael and me go back upstate for one last time this summer.