From high fashion to thrift-store chic, military appropriations such as cargo pants are everywhere. Luxury fashion houses have long borrowed elements of both ceremonial and utilitarian from the style sheet of military uniform. Accessories have also benefited from similar inspiration – aviator sunglasses, anyone? People have been wearing cargo pants and army jackets as political statements for decades! Camouflage prints are also getting back to business – but did they ever leave? We have a thing for austere lines that is for sure – myself included. This military-inspired trend has always fascinated me: for the way it represents power, intellect, and sophistication. It gets me every time how what we wear affects how we feel and behave. Picture this: cargo pants tucked into leather boots and a khaki sweater. Hair severely slicked back. Dressed to kill, if you ask me. Take a look at the carousels below, for more military-inspired pieces. 
Multi-Pocket Pants and Cargos
I have told you on this post that parachute pants were on my radar and got myself a white pair. Recently I've been seeing this other style popping up – multi-pocket pants. Bonus points if they're made in the famous camouflage print. Cargo pants – I've been saying this for the longest time – are versatile, breathable, and cool. However, the 2022 cargo has had a high-fashion makeover with luxe fabrics, clever detailing, modern cuts, and a variety of fabulous shades. I'm into it, are you? Check the carousel below for high-end and on-a-budget iterations. 

Combat Boots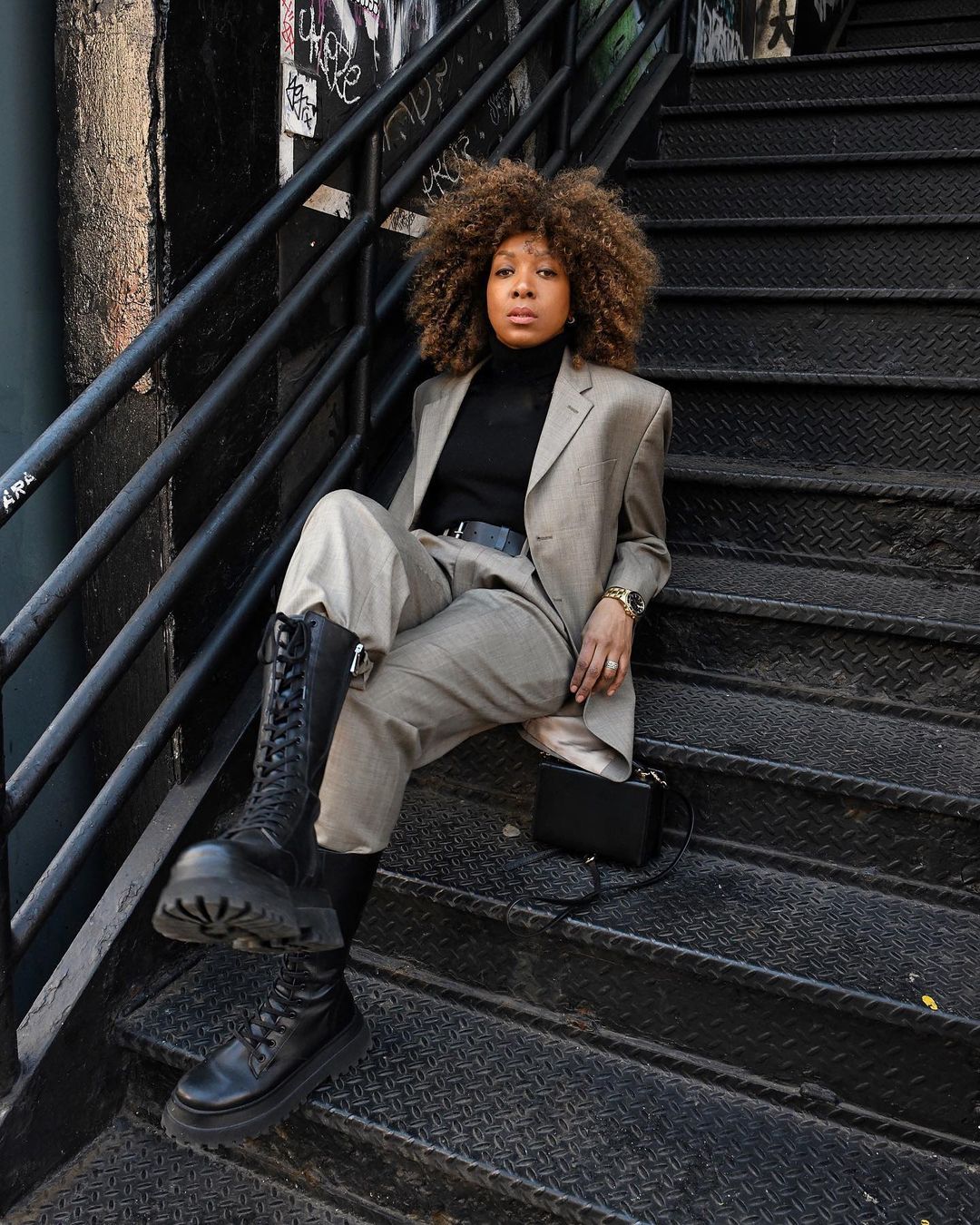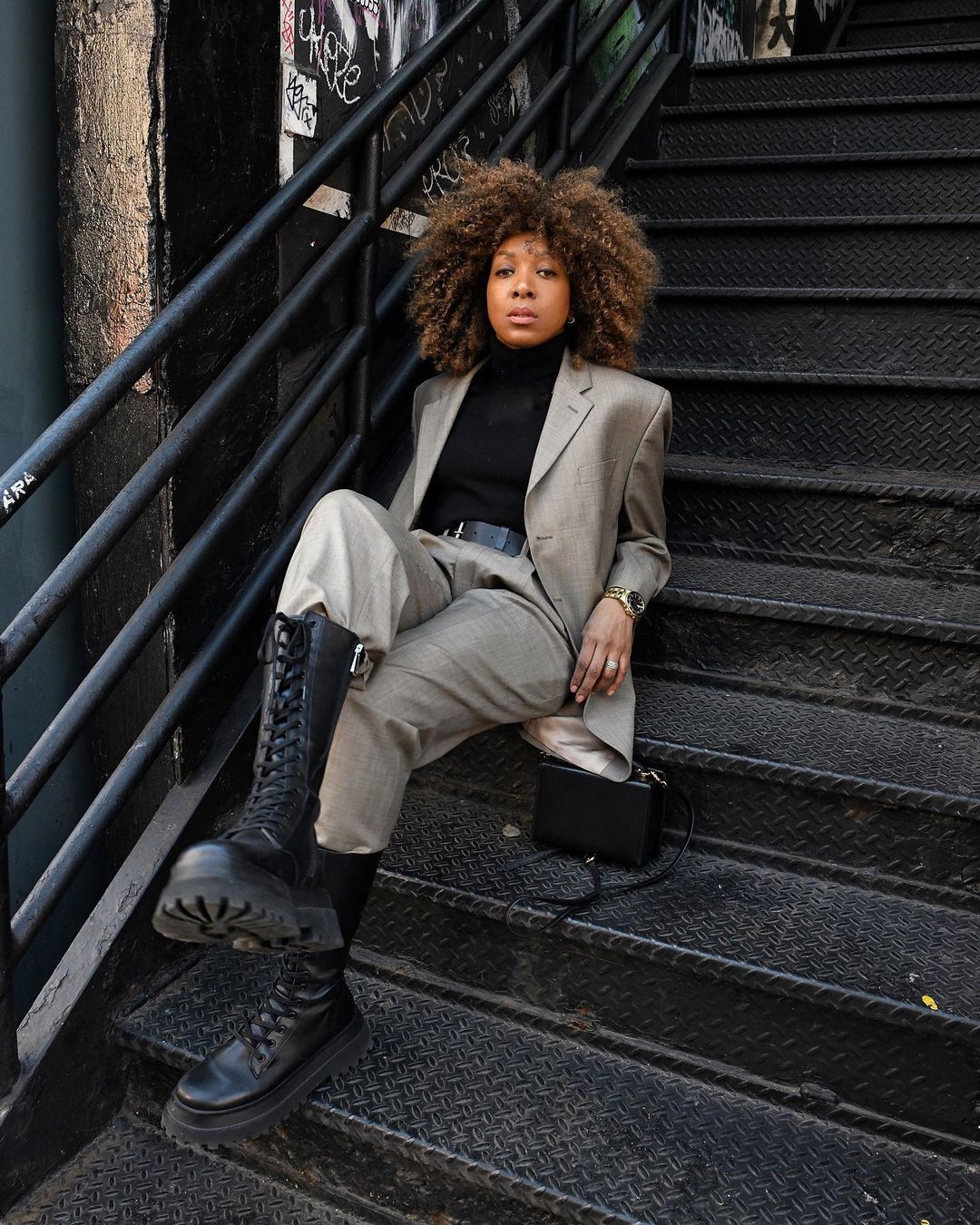 Whether you contrast your sturdy combat boots with something soft and feminine like a printed maxi dress, or you lean into the army theme with a structured jacket and tucked-in trousers — or assemble an outfit that's somewhere in between — now is the time to go all-out. Fall, we are ready for you. 

From Head to Toe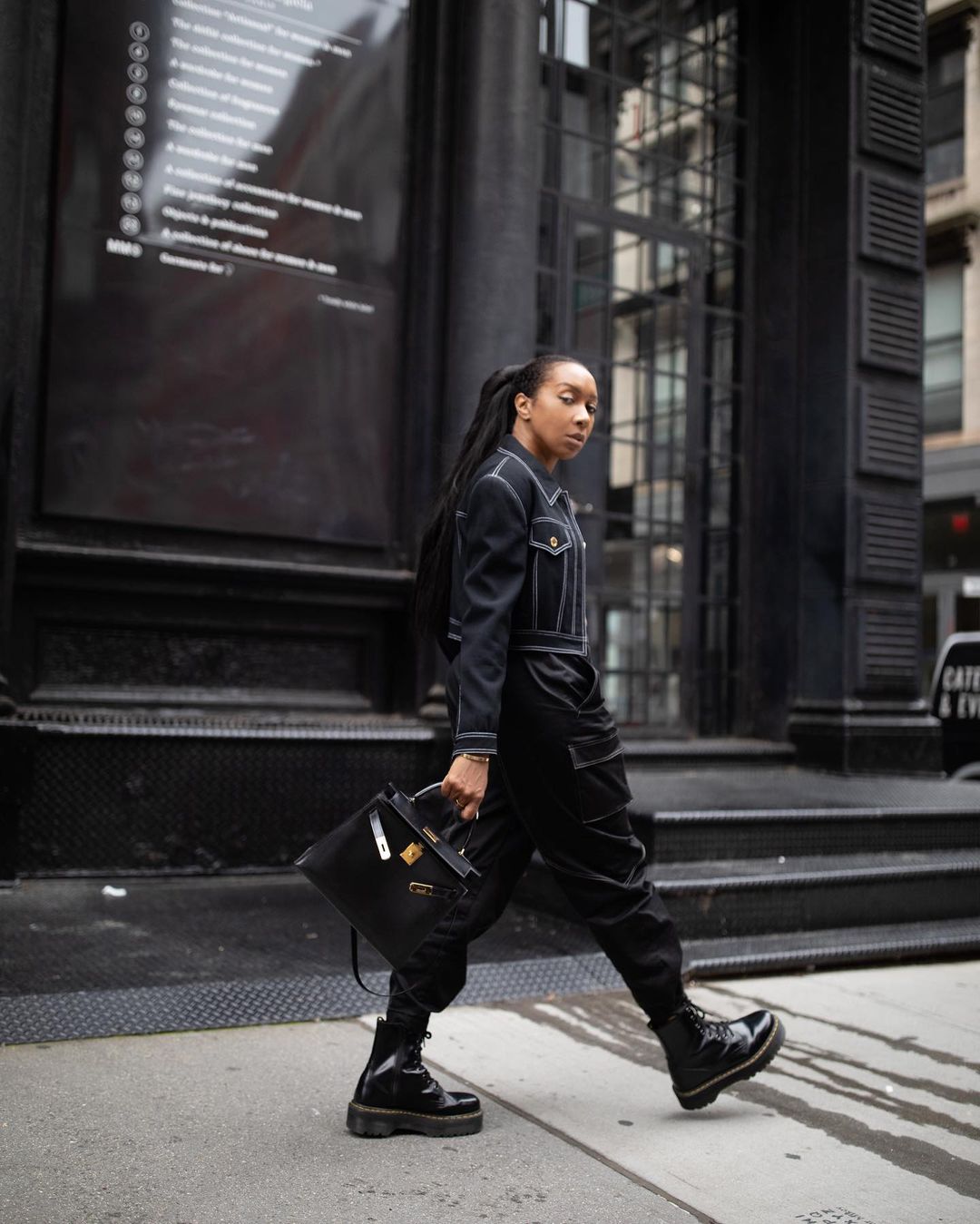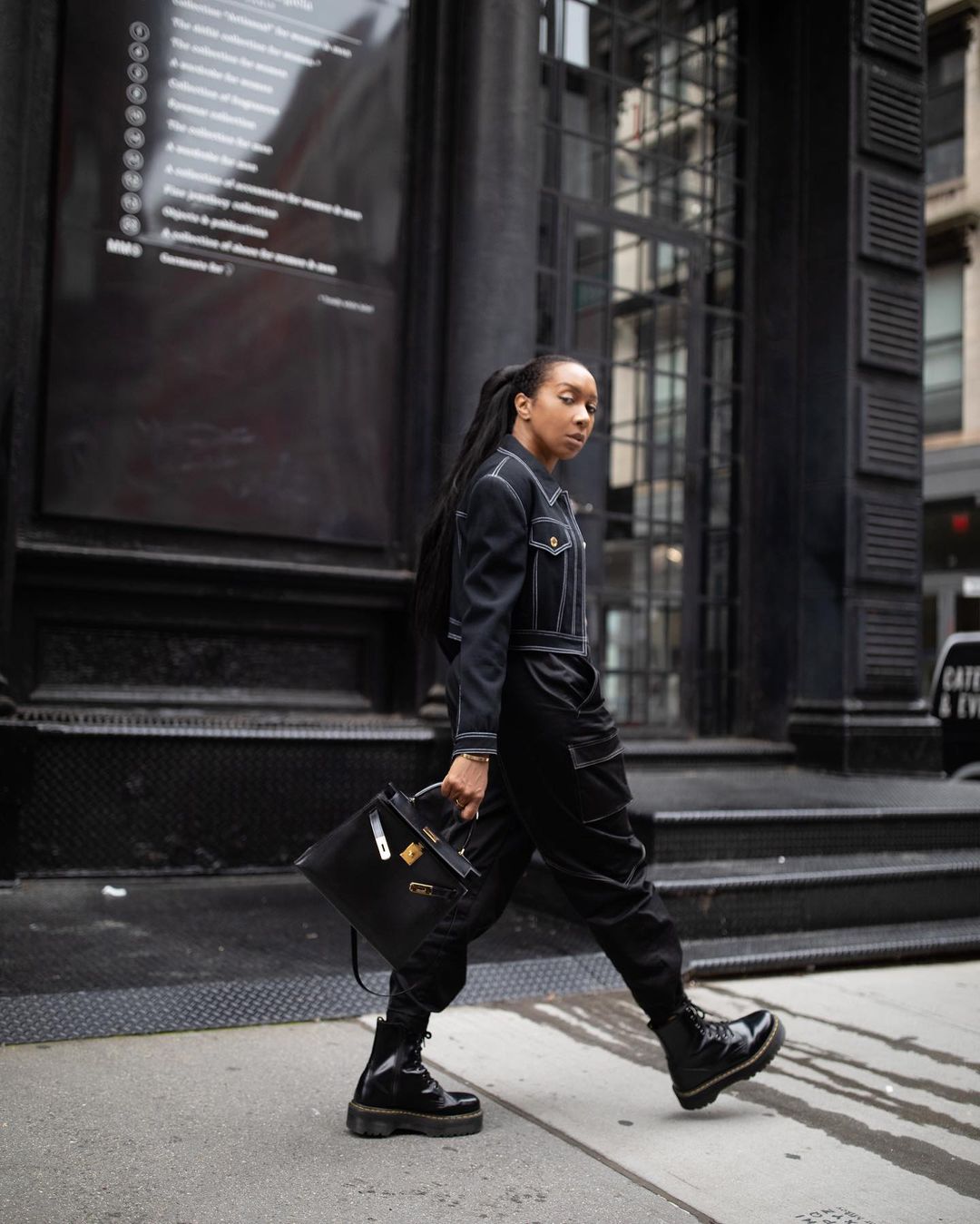 Bomber jacket, military coat, trench, you name it. The history of the interdependent relationship between military uniforms and fashion is a long one. Take Burberry, for example; the famous trench was made standard wear for British officers in 1914, rose to iconic status in the 1942 classic Casablanca, and has had an unshakeable presence ever since. The coat was indeed that missing piece for the ultimate head to toe military-inspired look. Here for it!

Do you also feel powerful when you wear military-inspired gear?