Feeling moody? The lower temperatures and gloomy days of fall tend to feel a bit less cheerful than the rest of the year, and most people's winter wardrobe tends to skew mostly dark or neutral. Am I right? But to combat the fall blues, I think mind over matter is the best strategy. And what better way to get you excited to get dressed during the colder season than to introduce some colour to your outfit? I've highlighted some of my very best bright fall outfits and shopped out the key piece for each to re-create the "wear colour" looks for yourself. With outfits this fun, the winter blues don't stand a chance, do they?
Dare to Go all Out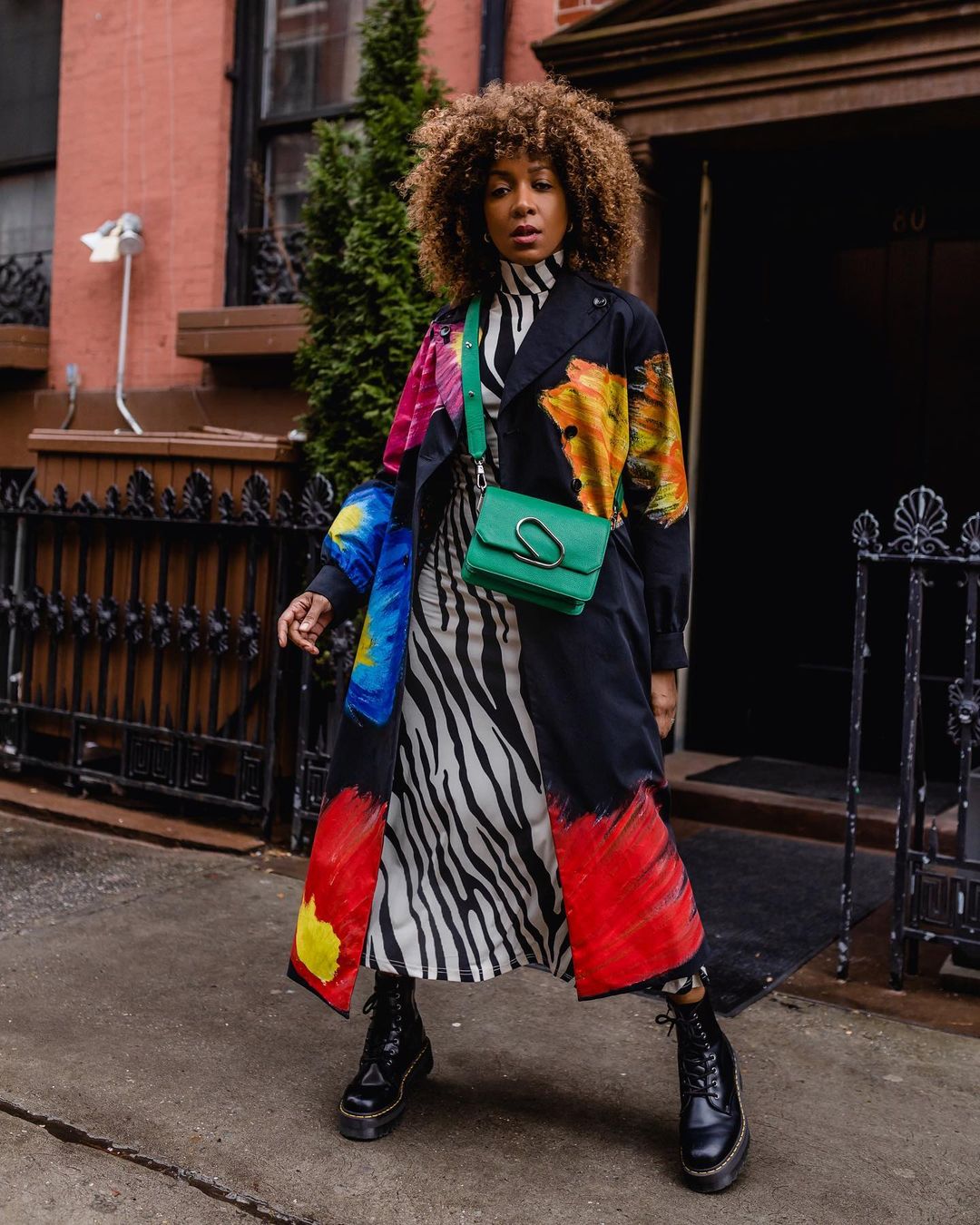 Recently I've come across quite a few winter outfits that are completely opposite from the usual dark color palette, featuring hues of bright yellows and reds. Just looking at this outfit of mine for example, makes me smile. Whether you're the type of person who saves bold colors for special occasions or you like to wear a rainbow on a daily basis, a vibrant splash is the perfect way to dress the way you want to feel, don't you think? By adding primary colored pieces to your wardrobe, it's impossible to blend into the cement and brick tones of the city streets. Personal style is all about a little (or a lot, if you ask me) of added flair. Red, blue, and yellow are all bold color choices on their own, but when mixed together, they can become a chic primary rainbow outfit. This coat is actually Jonathan Cohen studio and the bag 3.1 Phillip Lim.

Some Essentials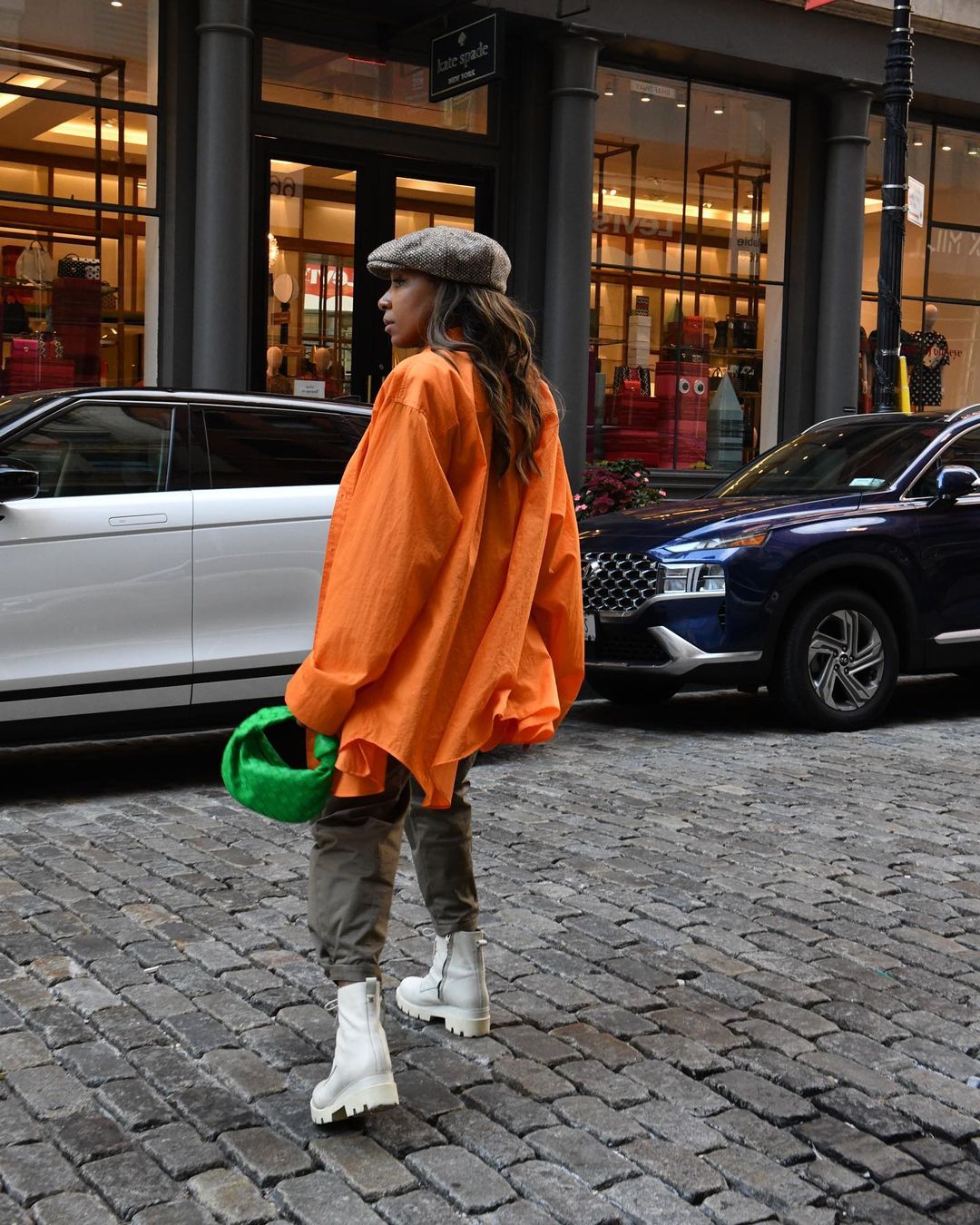 I am obsessed with this orange button down I got recently. (Did you see this Youtube video where I showed it to you?) It works as a shirt, as an overshirt and as a mini dress. You also can't sleep on the green suit I got (and showed in that video) which is absolutely stunning. This bright colour trend for fall winter just resonates with me. It's a wear happy attitude. Just because it's chilly doesn't mean your wardrobe has to be committed to an all black, grey, and navy palette.

It's in the Accessories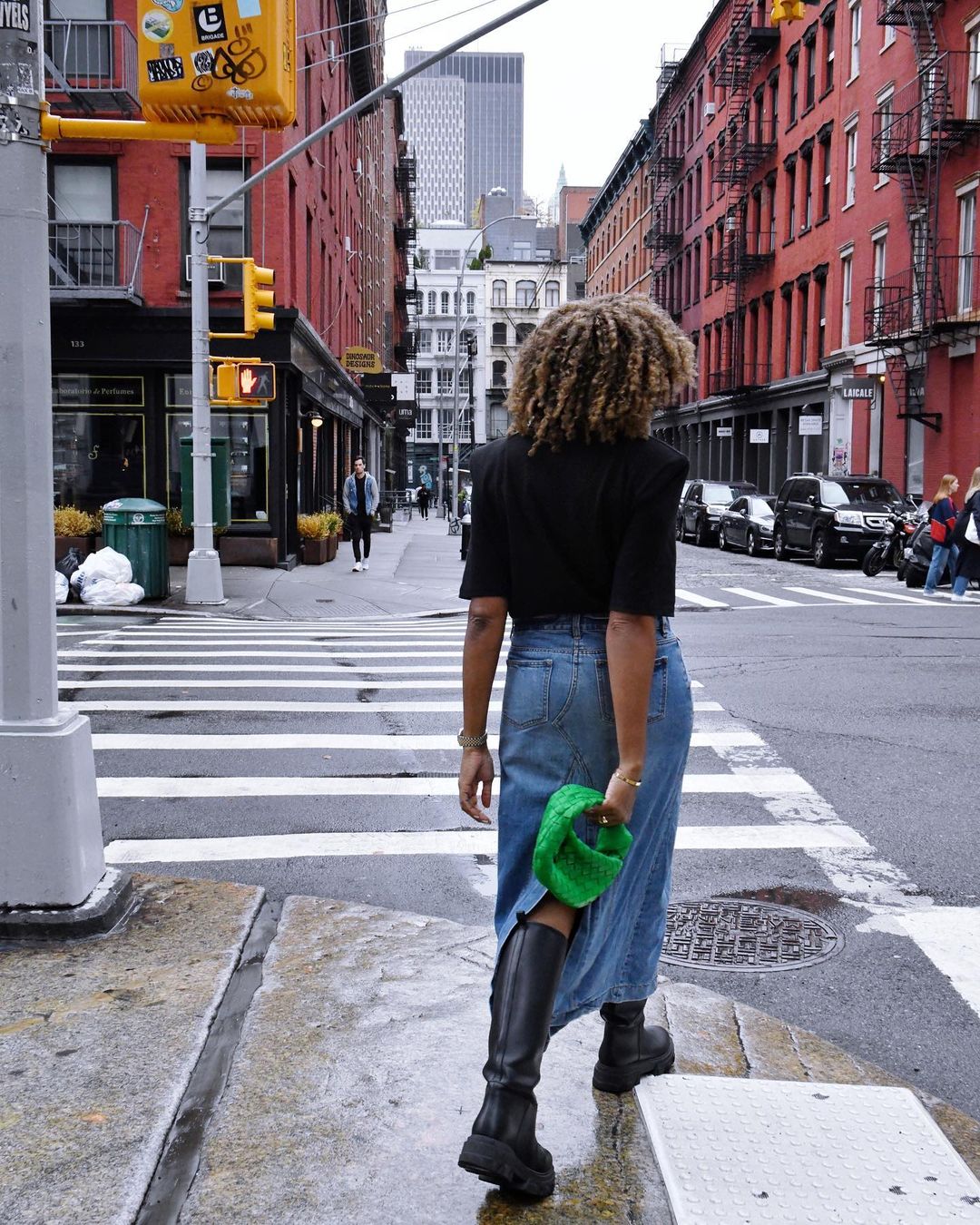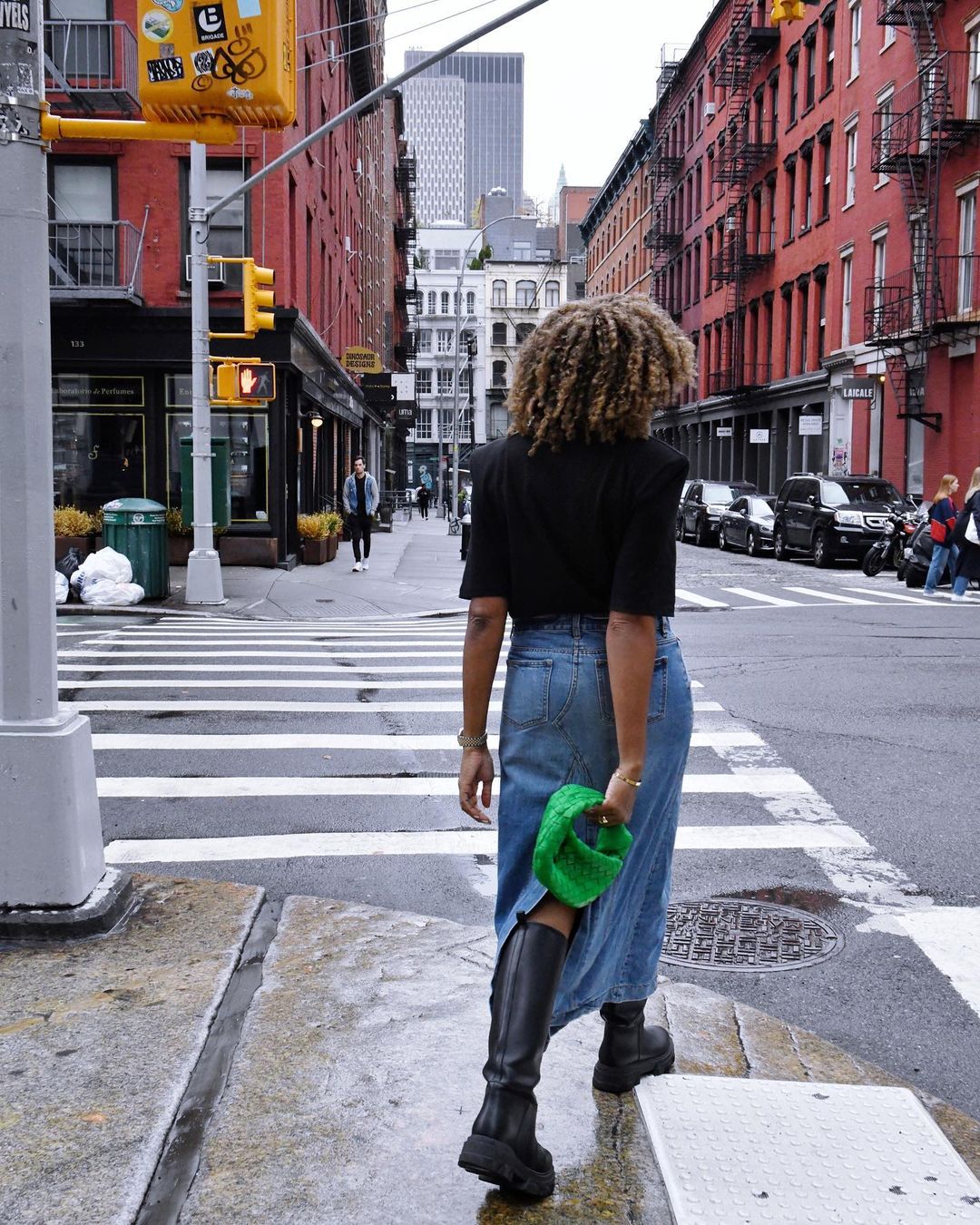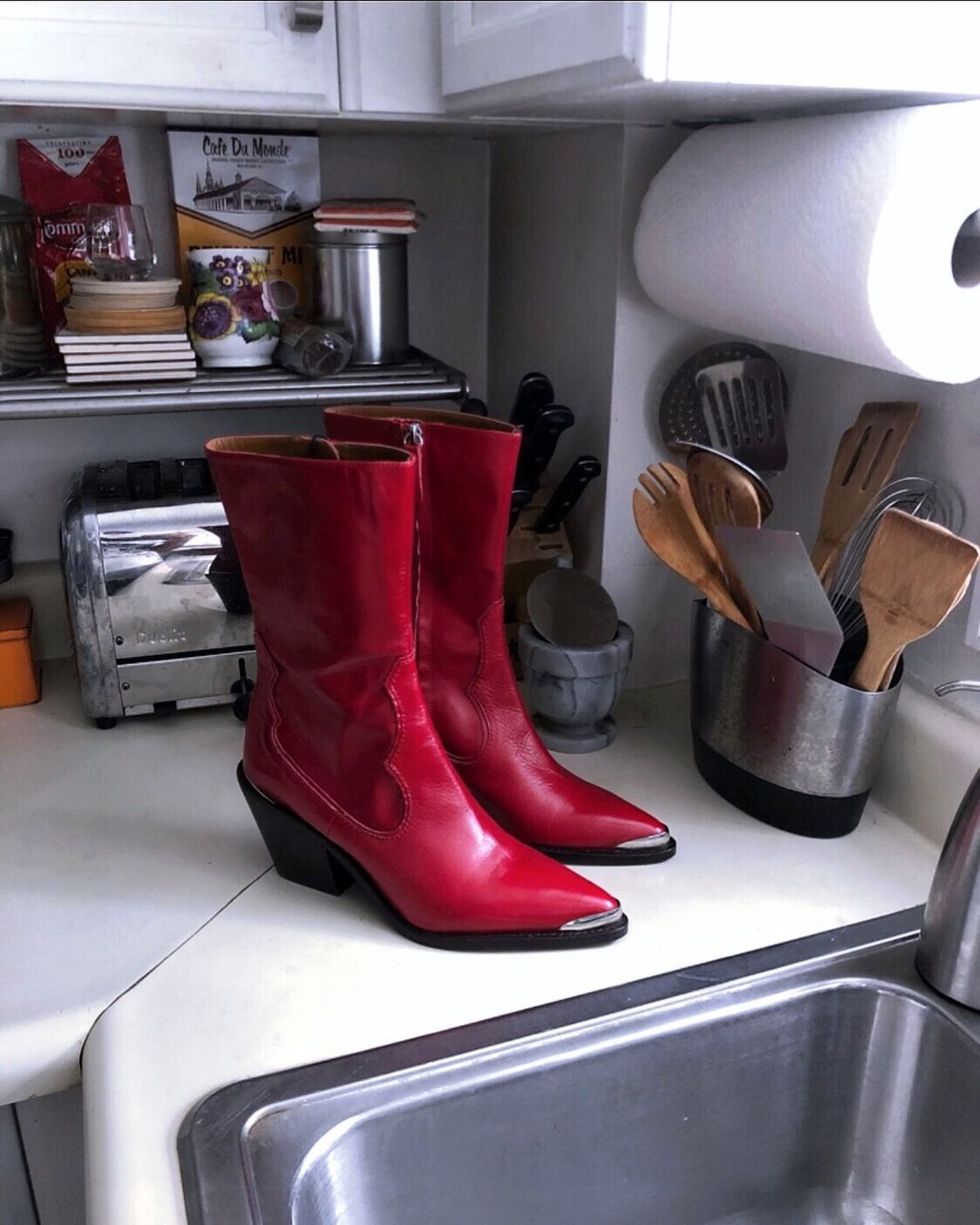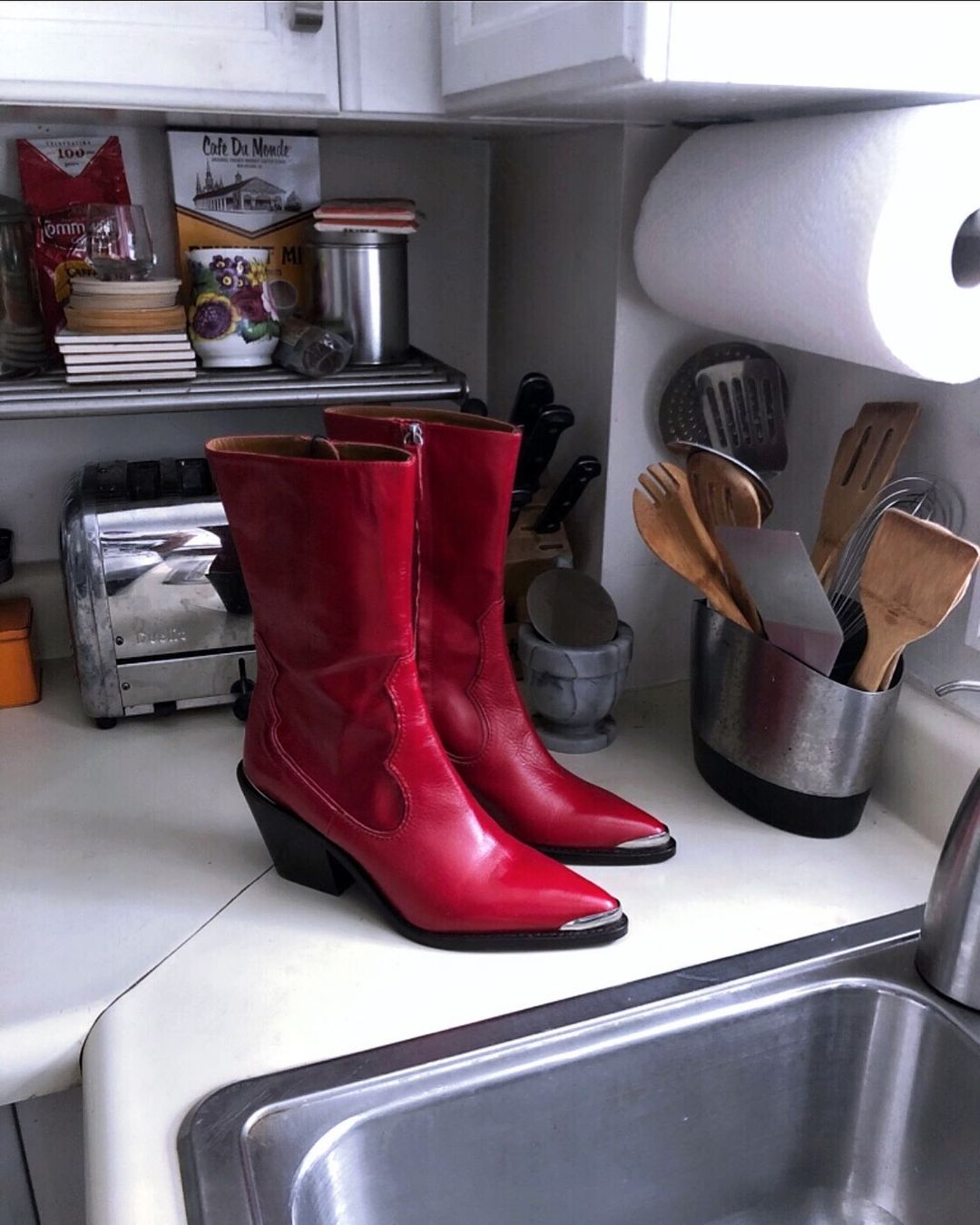 A bright accessory is sure to add a touch of cheer to your season's wardrobe, if something more discreet is what you're going for. From colorful beanies to eye-popping bags, these lively adornments add a playful feel to otherwise buttoned-up outfits. And it's a tip that you can easily apply to our own wardrobe. That's what I call a liven up outfit! (Also, this denim maxi skirt I'm wearing is chef's kiss! It's the back slit detail for me!)

Pekaboo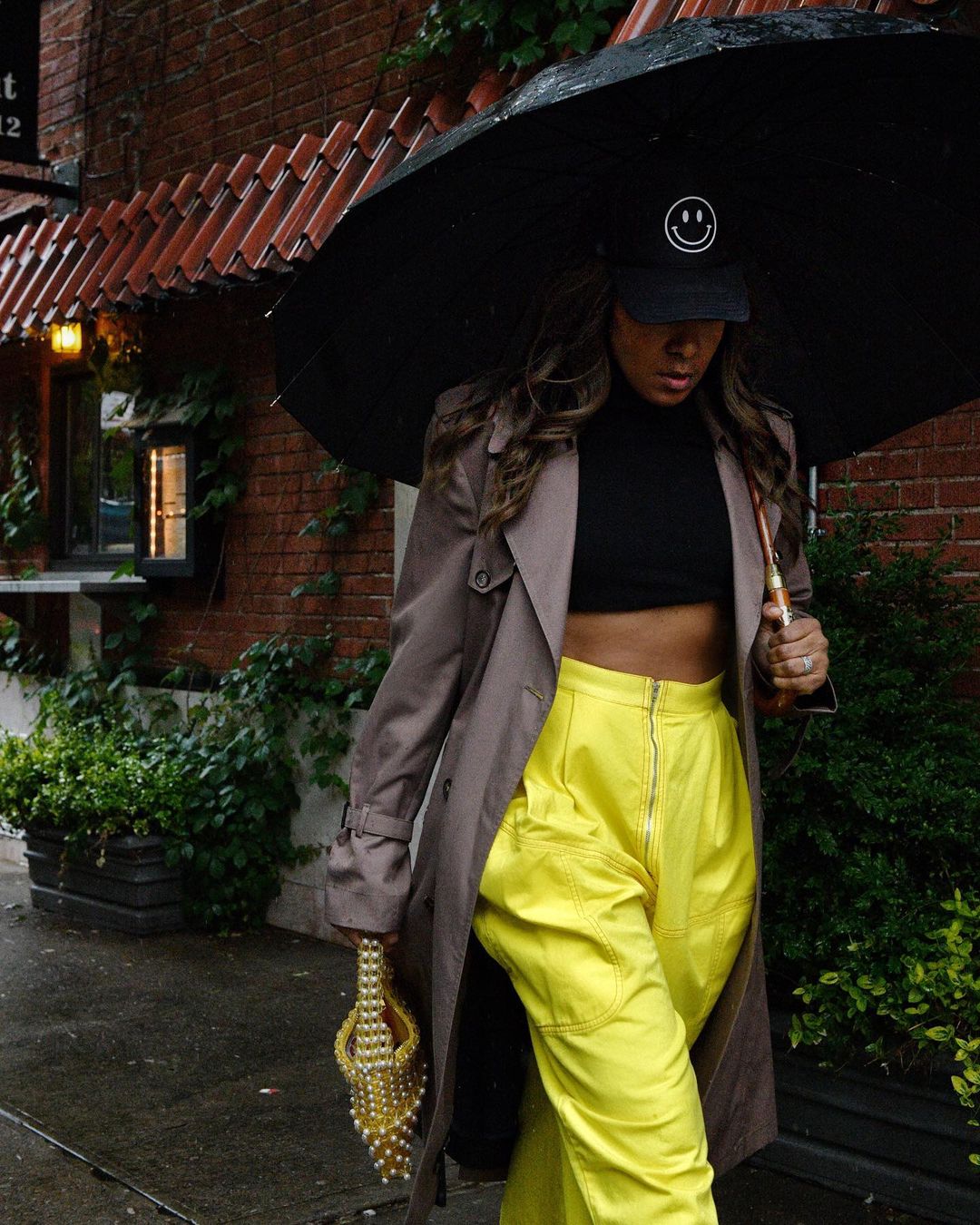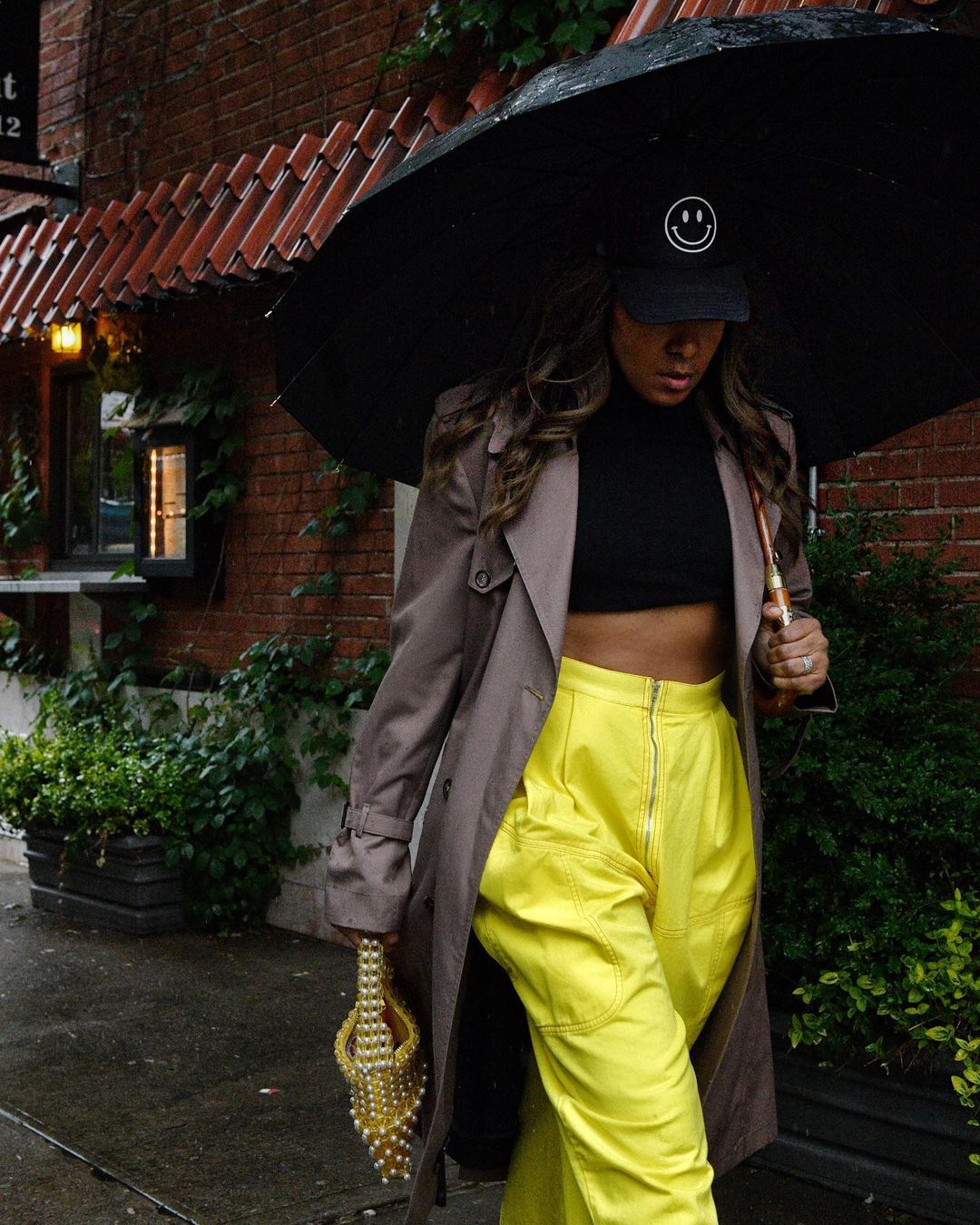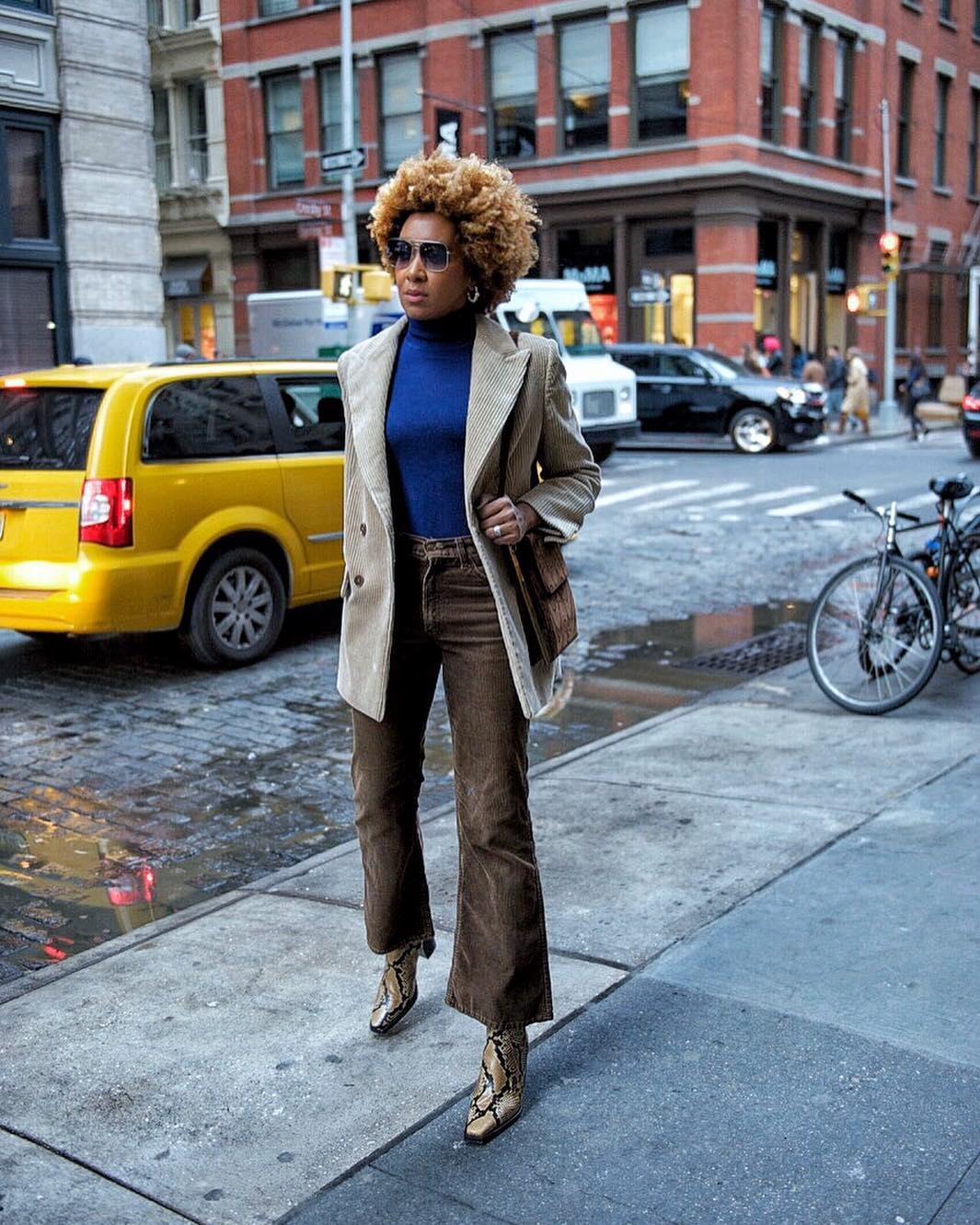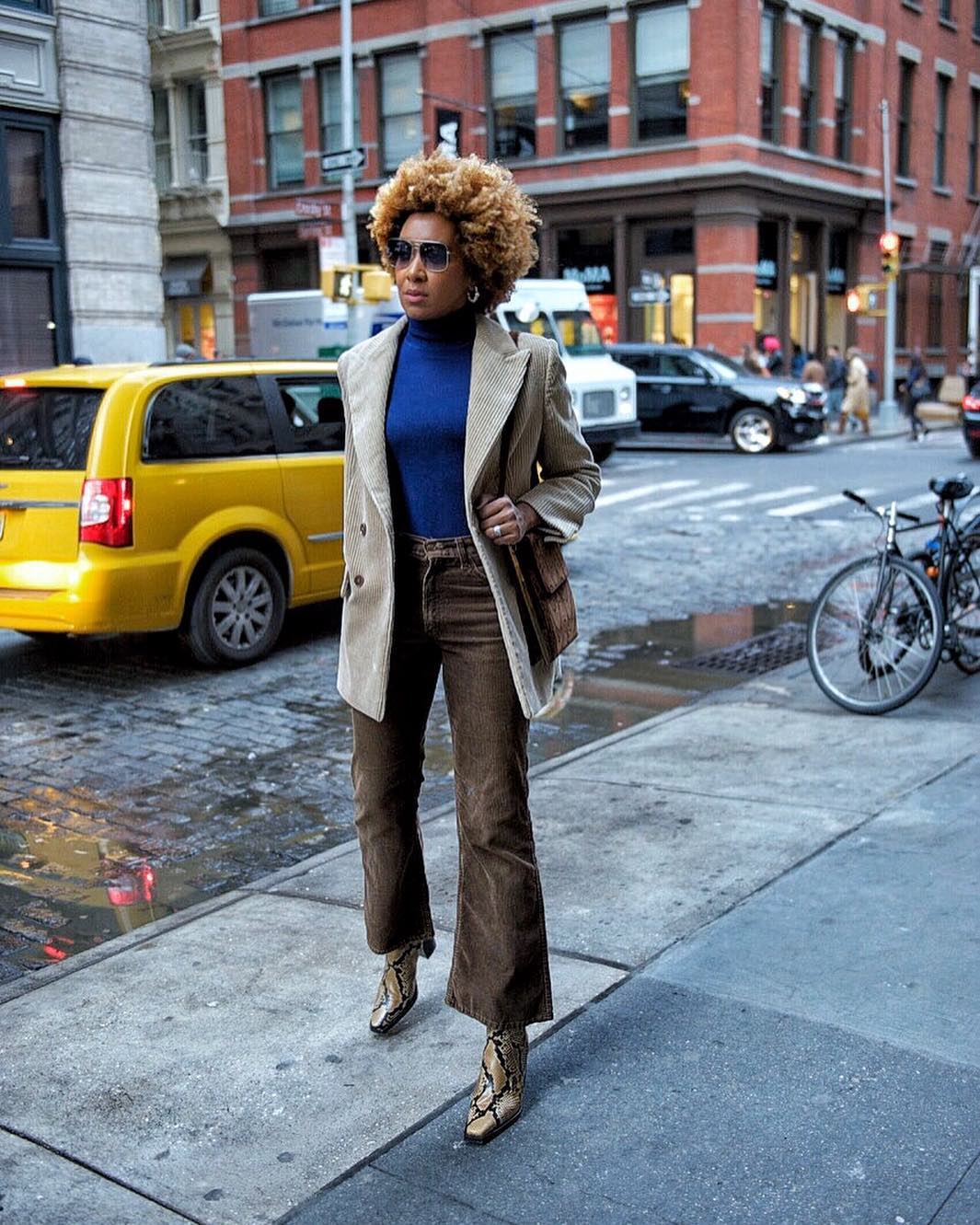 You can balance out the bold hue with darker-coloured pieces. In both of these outfits, the neutrals more than make up for the statement piece.


Of course you can give in to wearing black (when we're running late we probably don't have time to think through colour schemes), and while it's nice to go back to that familiar hue, I feel like those looks are sometimes rushed and more snoozy when compared to my bold, bright styles. You will enjoy pushing your boundaries a little and the process actually will help you gain more confidence with your outfits. 10/10 would recommend bursting out of your dark-clothing bubble and buying all the vibrant pieces.
PS. AND if none of these options is your thing, you can always try a bright lipstick or eyeshadow instead. Think fuchsia or red. Bam!