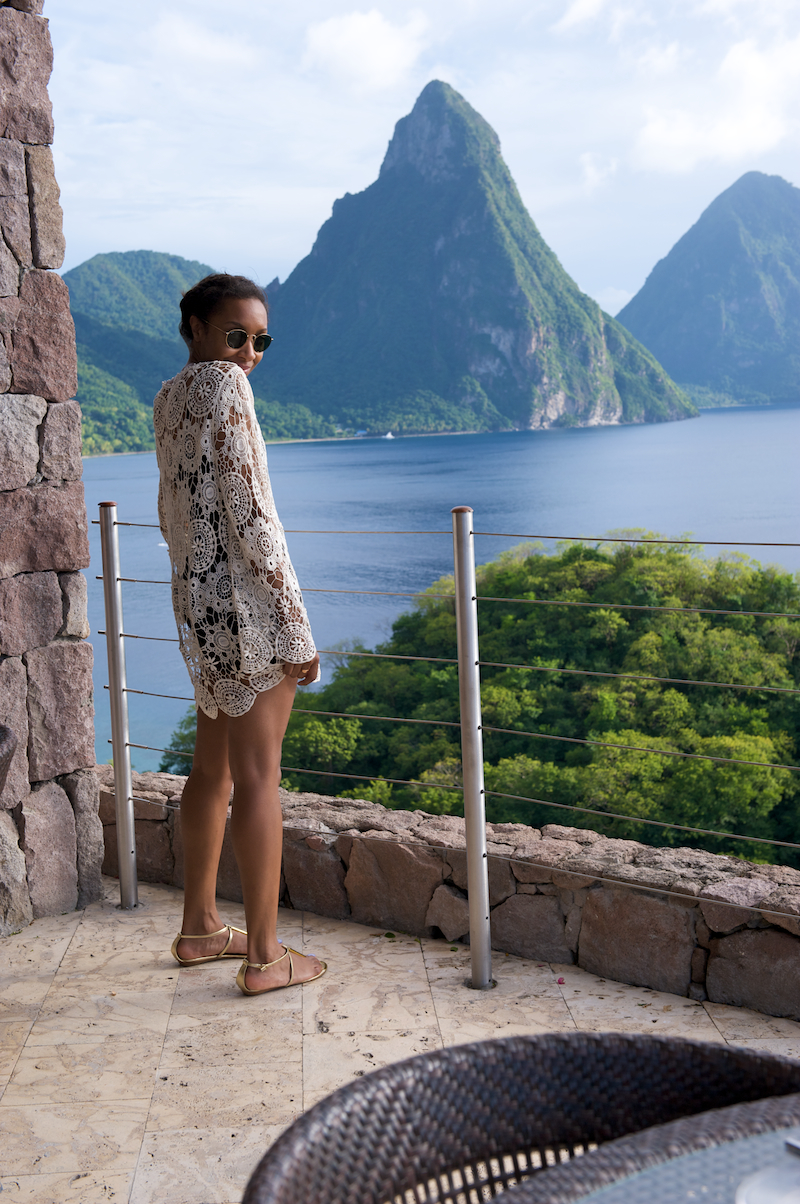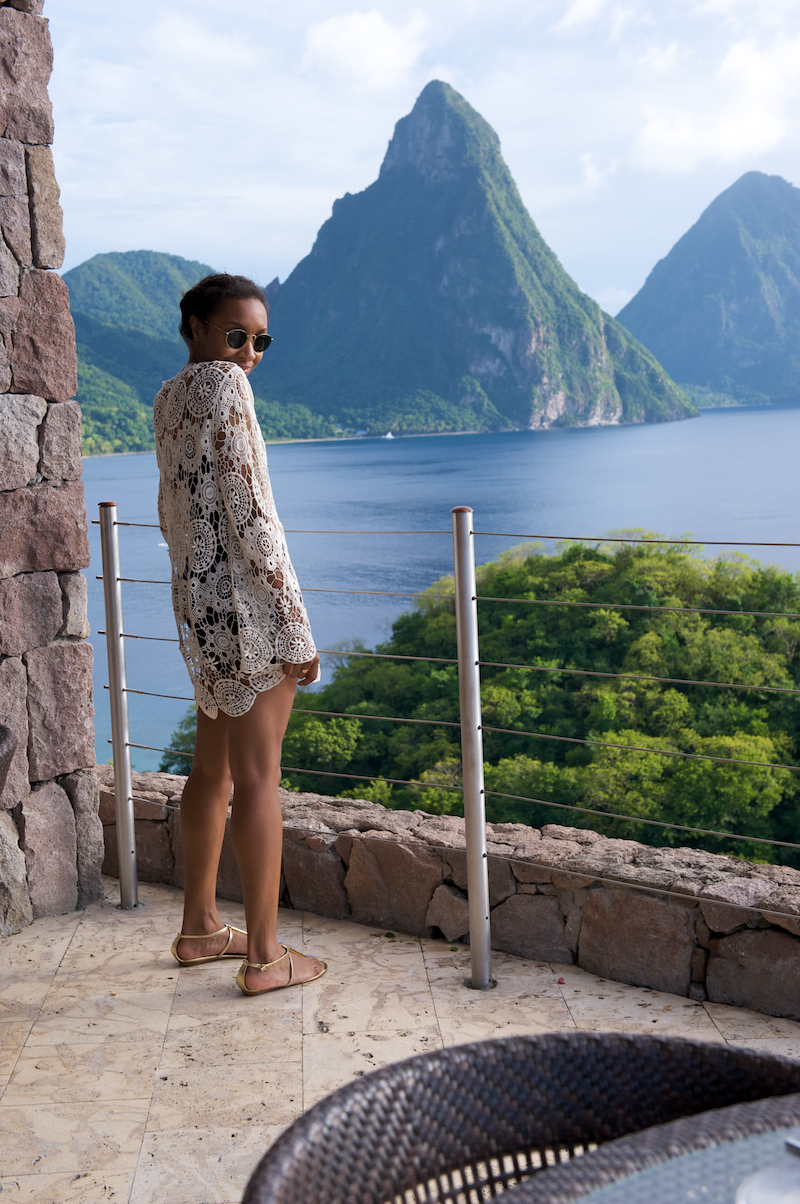 Photo: Taken from this 2012 post at Jade Mountain in St. Lucia
It's Christmas Day and my inbox is finally clearing of gift idea emails which literally poured in on an hourly basis for weeks on end.  As fast as I was hitting delete, more popped up to replace them. For over a month I have been so in-undated, that it left me even more confused with what to buy!
However, in St. Lucia it's like another world. It's more laid back here (no surprise, this is the Caribbean) Family,  food and drinks come first.  The question on Boxing Day – the day after Christmas, is usually:  "What did you do?"  instead of: "What did you get?"
Don't get me wrong, I won't turn my nose up at a new (insert dream gift of choice) if it's being handed to me in a Net-A-Porter gift box, but sentiment aside, it makes a change to be somewhere that focuses on what is more valuable than gifts.   Which ultimately, is the best gift anyway?
Now excuse my while I try and convince Mum that I do not need to eat my own body weight in her home cooking today.
What are you doing?  Do you prefer the importance of gift swapping where you live? 
Either way,  Merry Christmas!