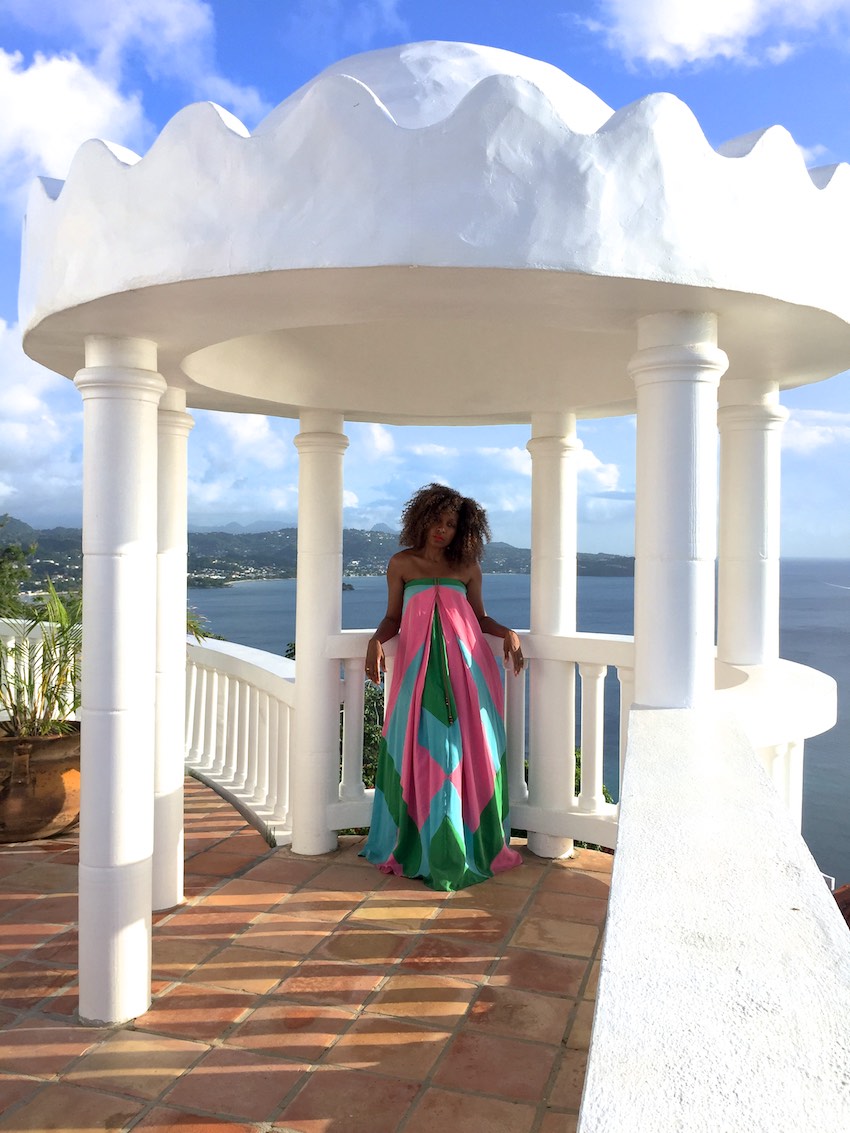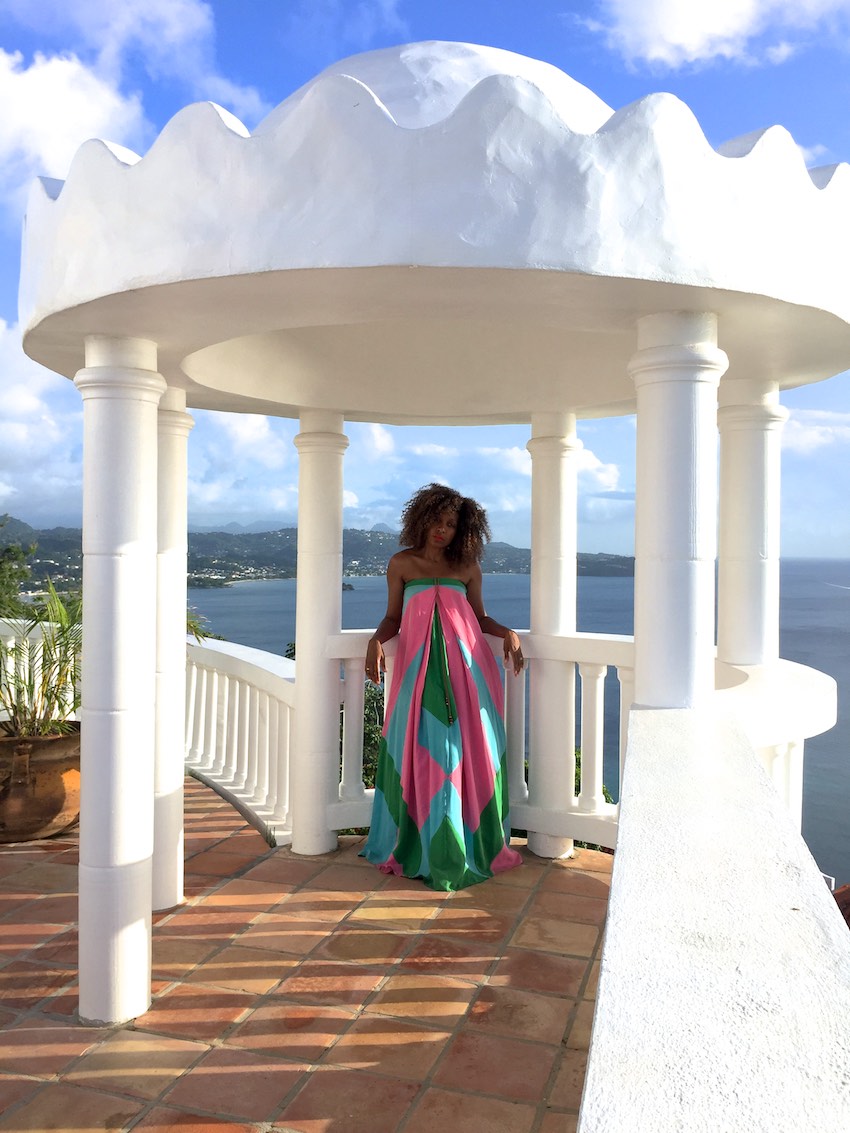 As mentioned in the last post, Michael and I took the honeymoon that we had never had a few days ago at Windjammer Landing in St. Lucia and it surpassed even our already high expectations…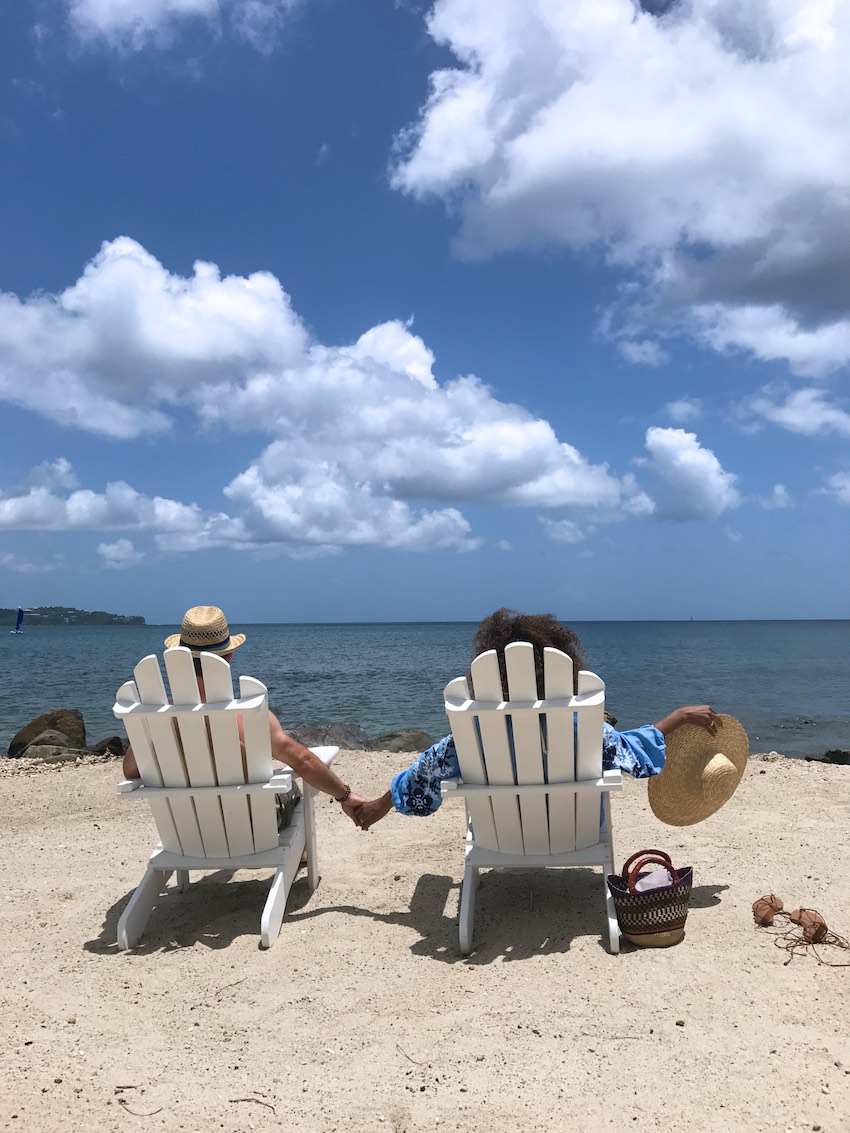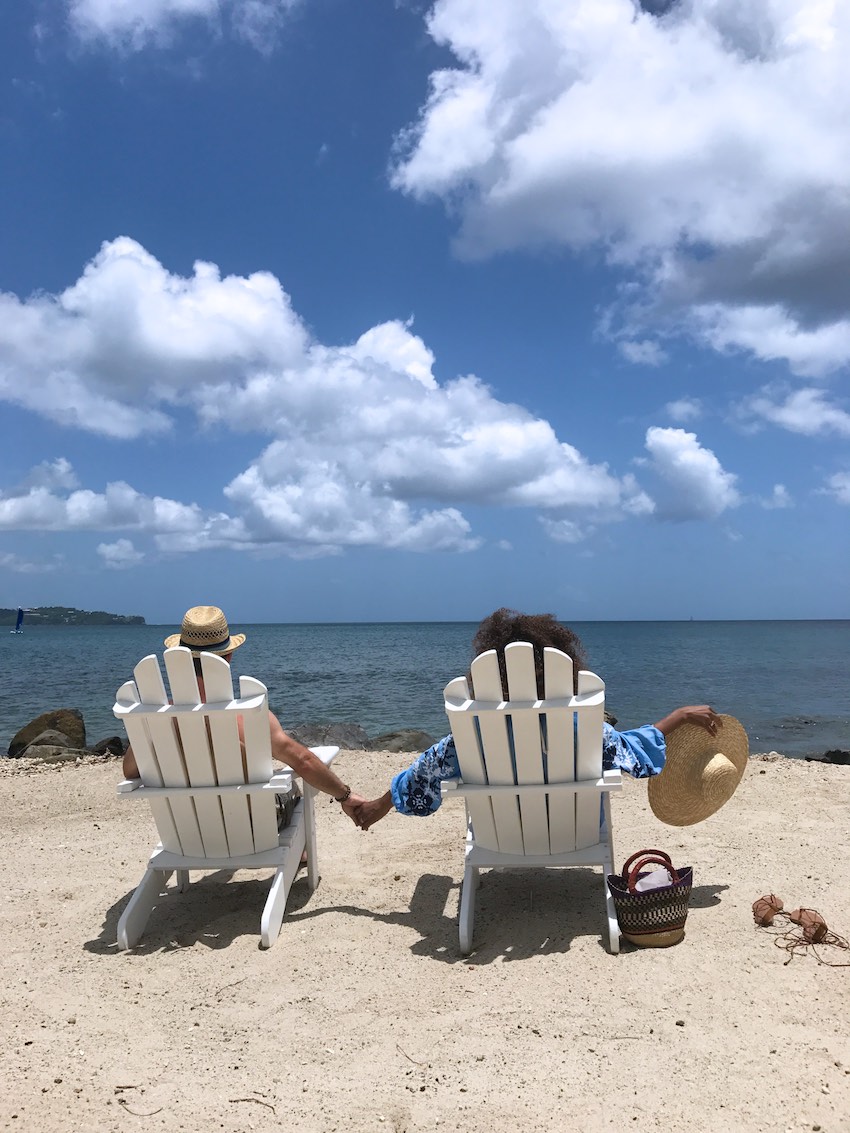 We took mental photos.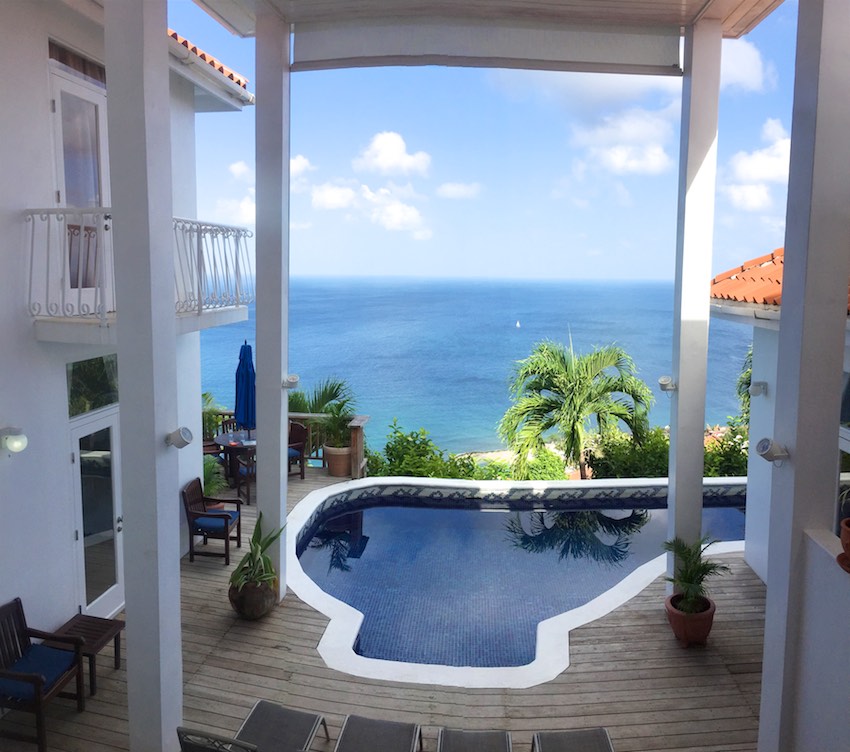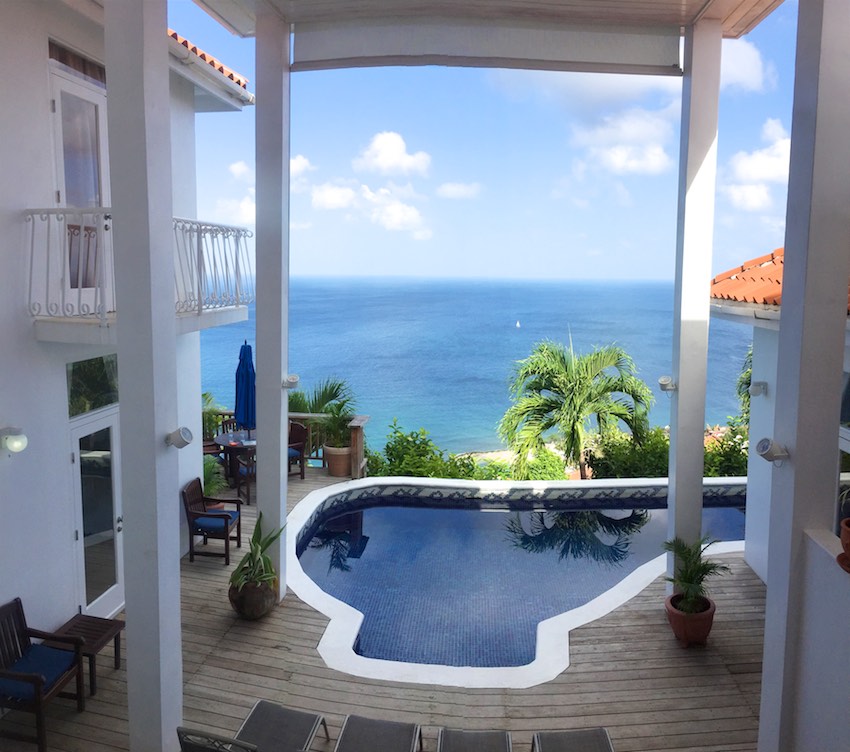 … and stayed at a jaw dropping villa built into the hillside.  We spent most of our time in our outdoor patio, dipping into the pool overlooking the ocean.   I never write fairy tale like sentences like this, but living in Queens and having grown up in North London, the stay literally was one.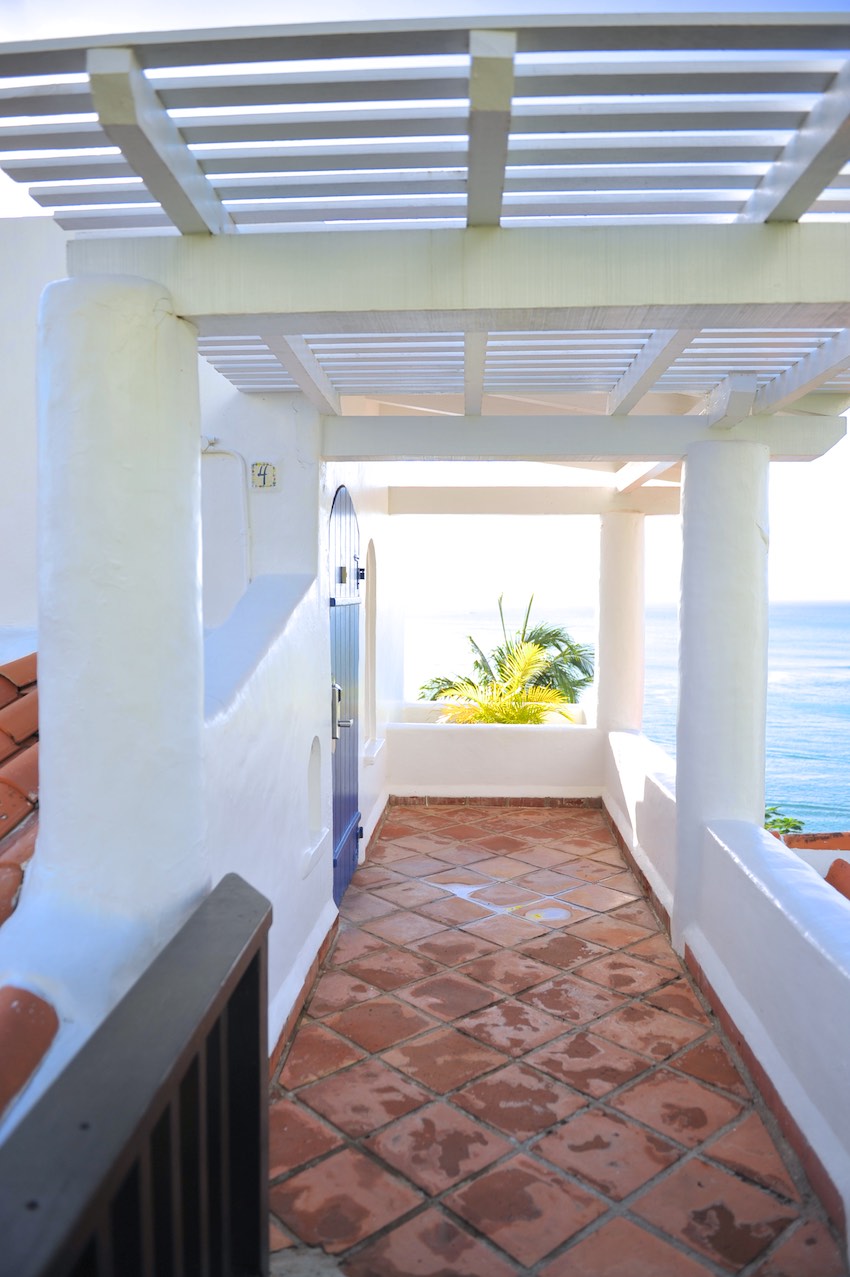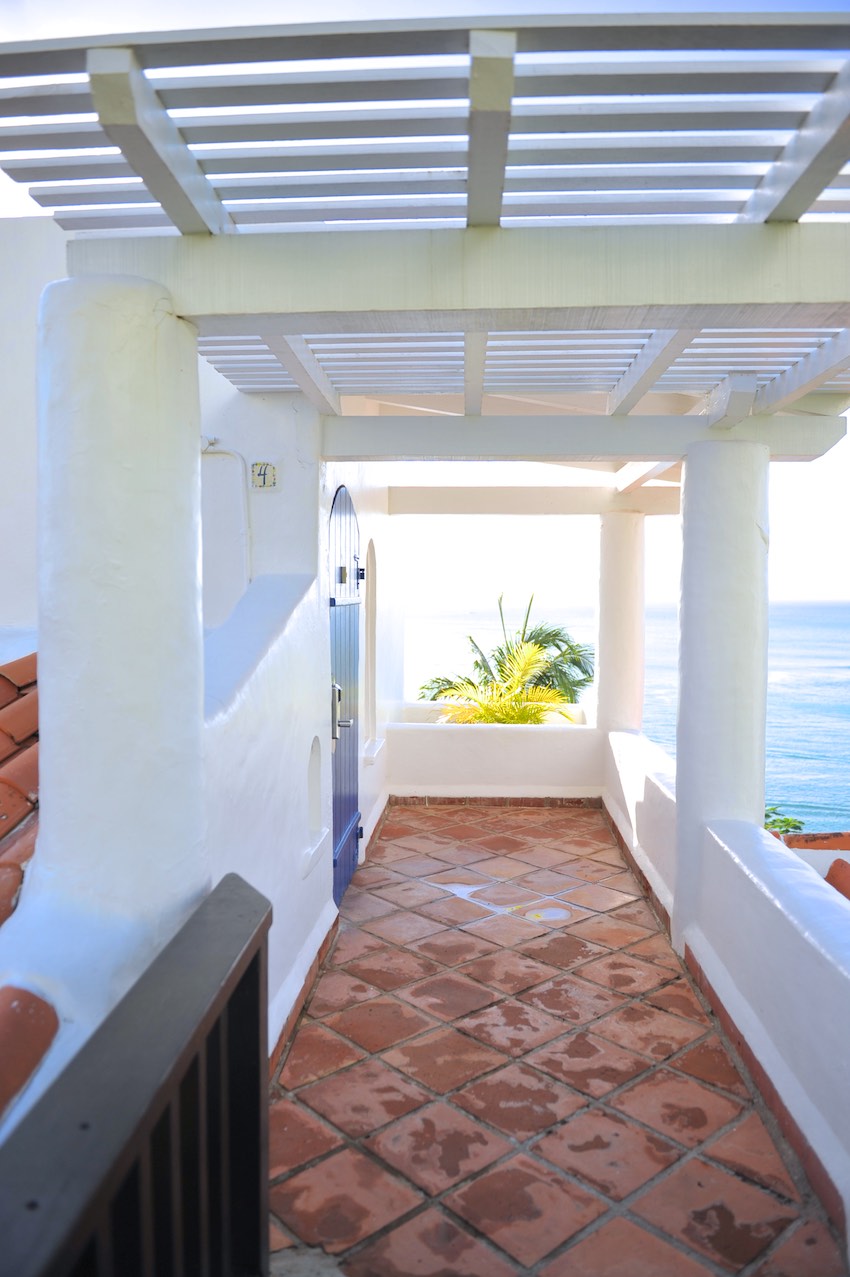 Villas are hillside or right on the beach.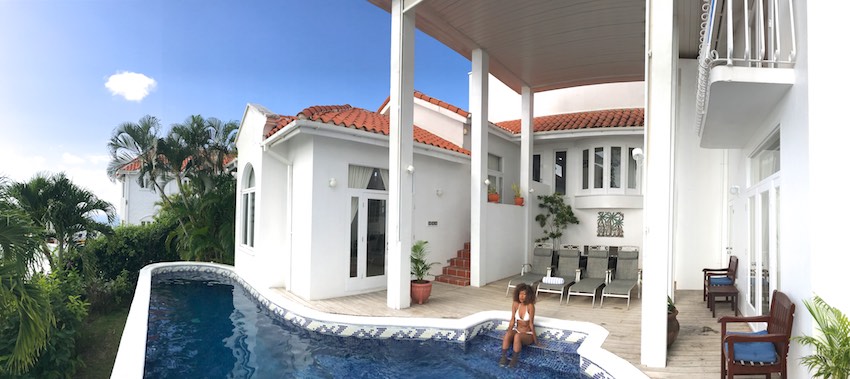 Every day we over looked panoramic views of the ocean, sunsets and the beach below.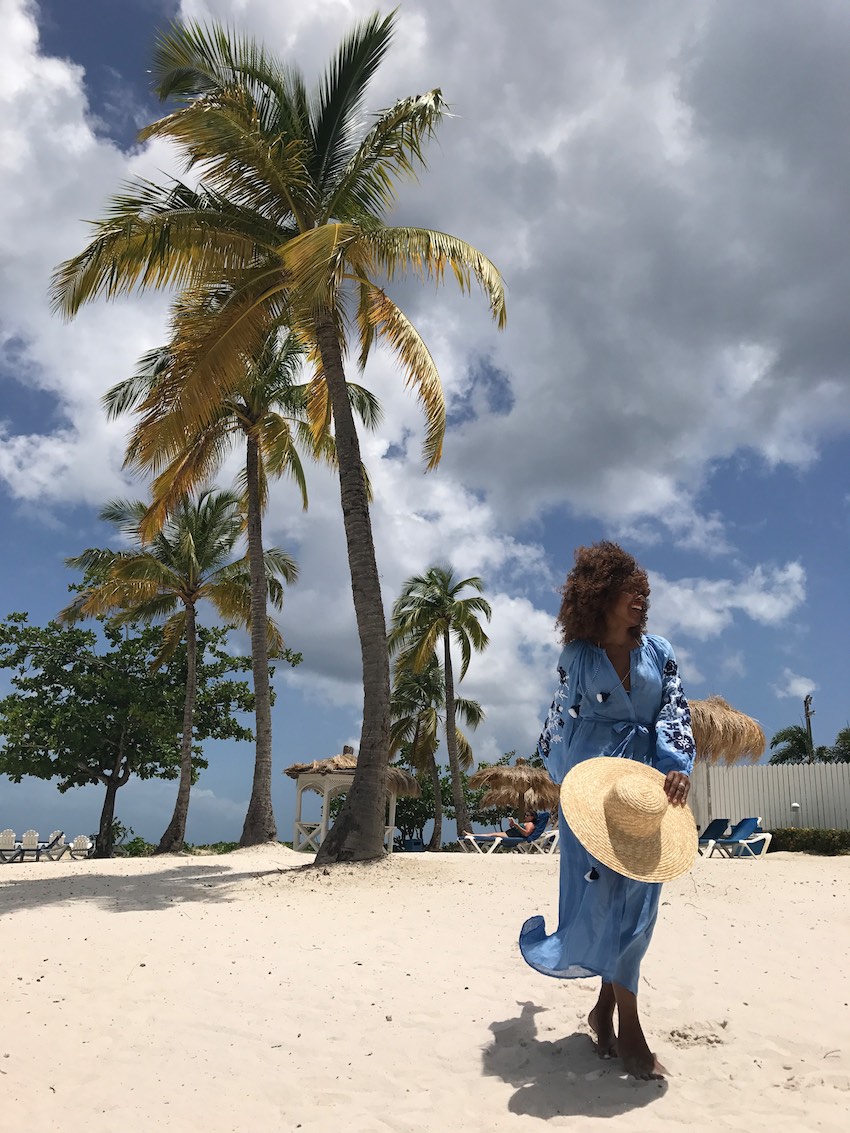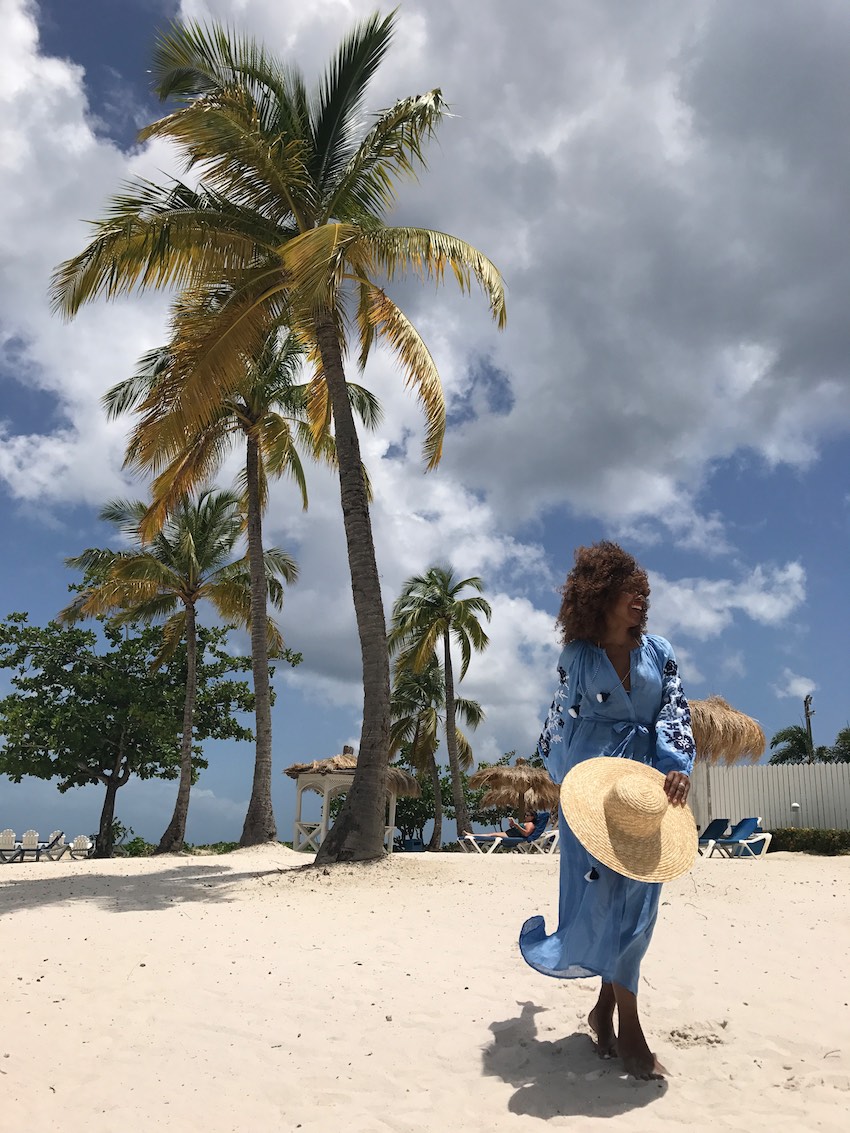 We took beach walks which usually ended at the teeny tiki bar with swings for chairs – check my Instagram for more bar photos.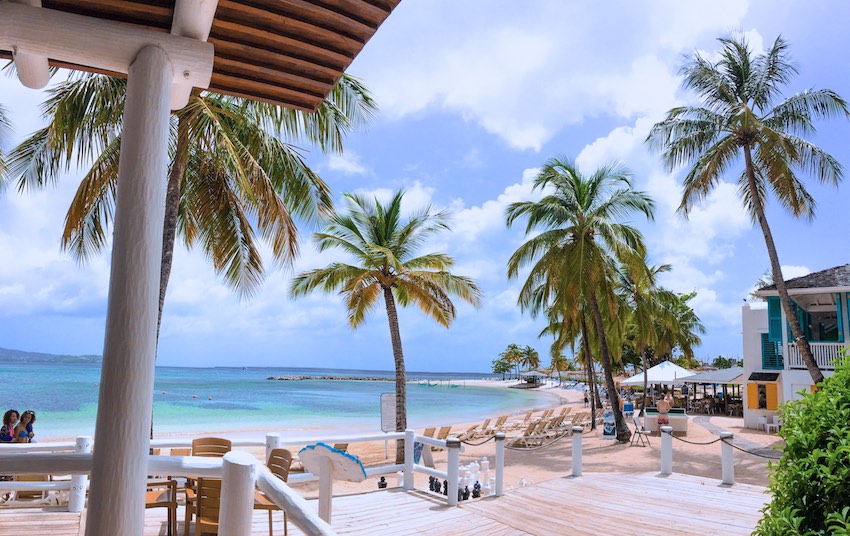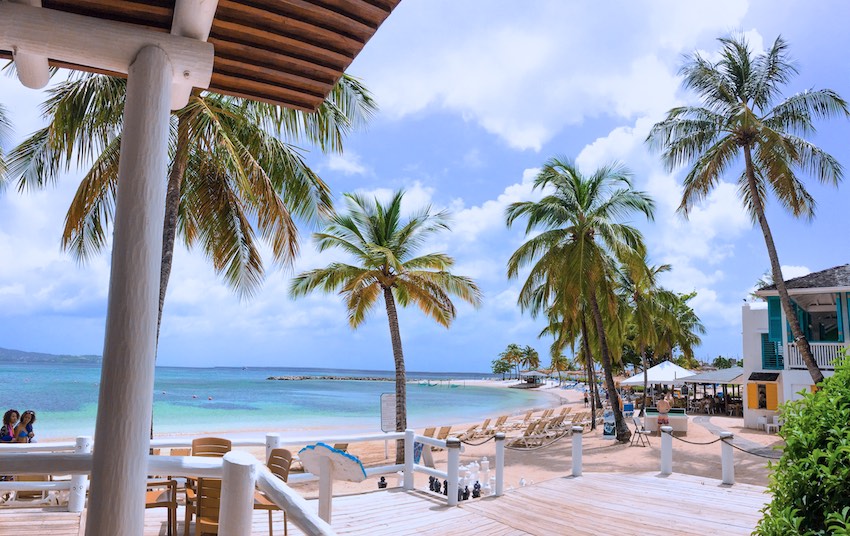 Yes we played chess on the beach…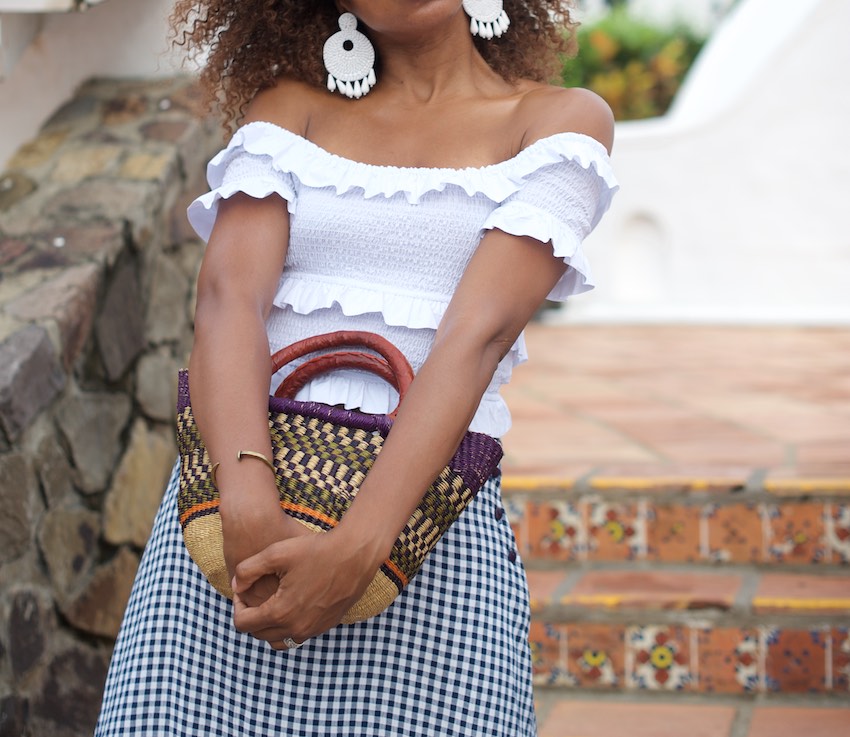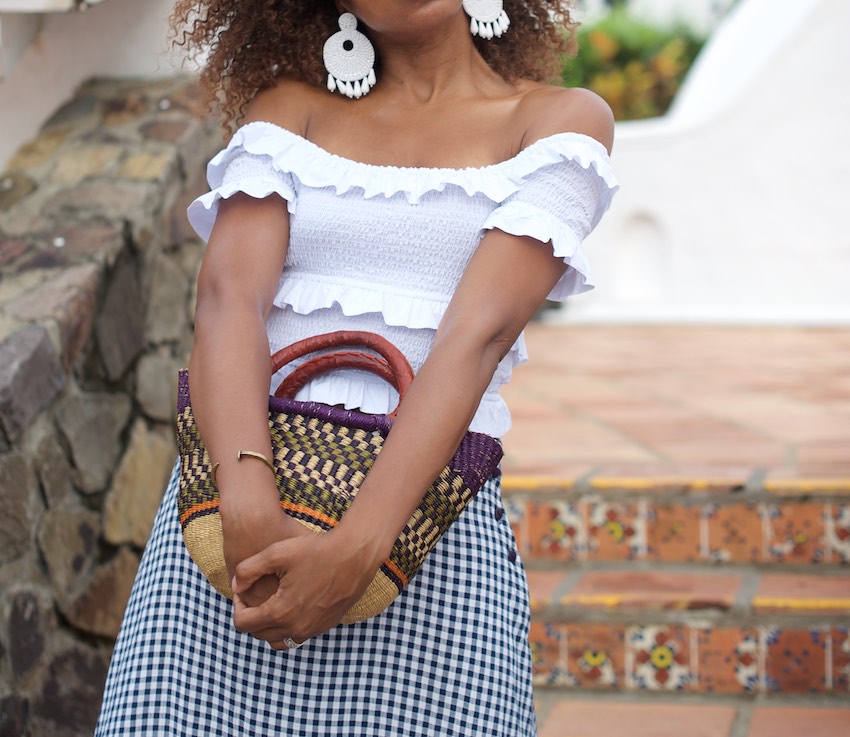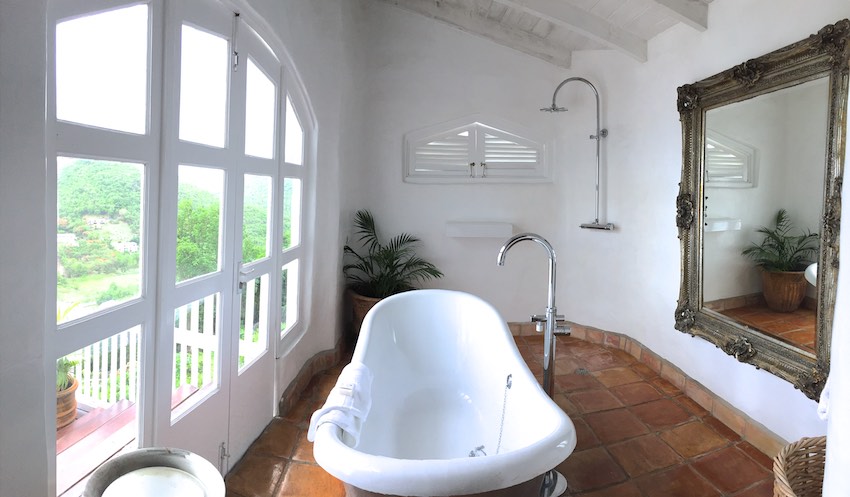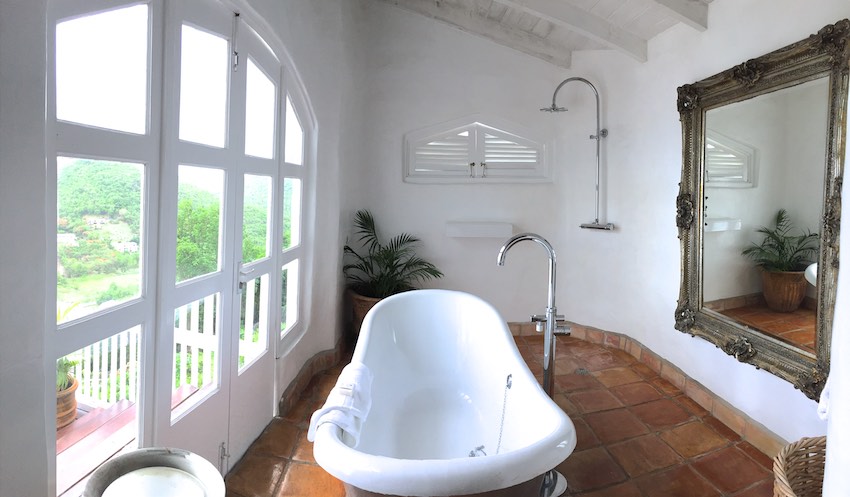 We got to see a couple of other villas at Windjammer and I fell in love with this bathroom with panoramic views.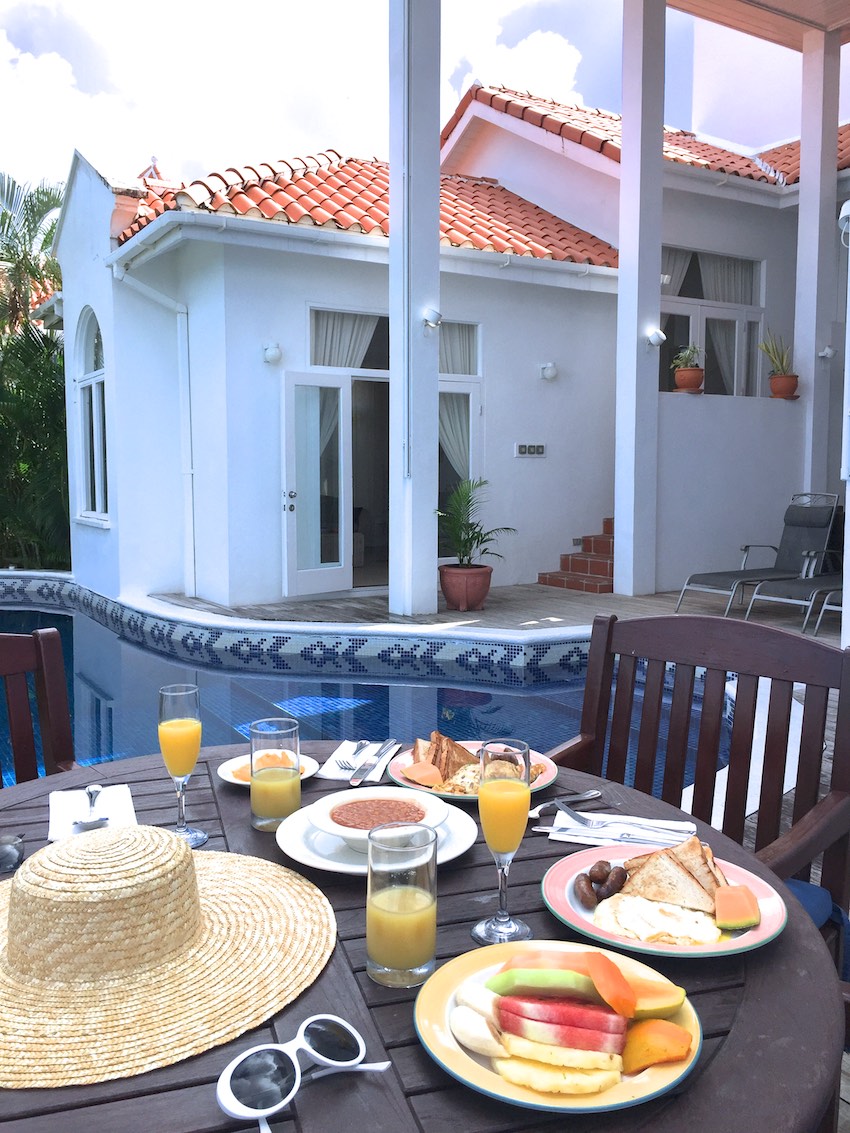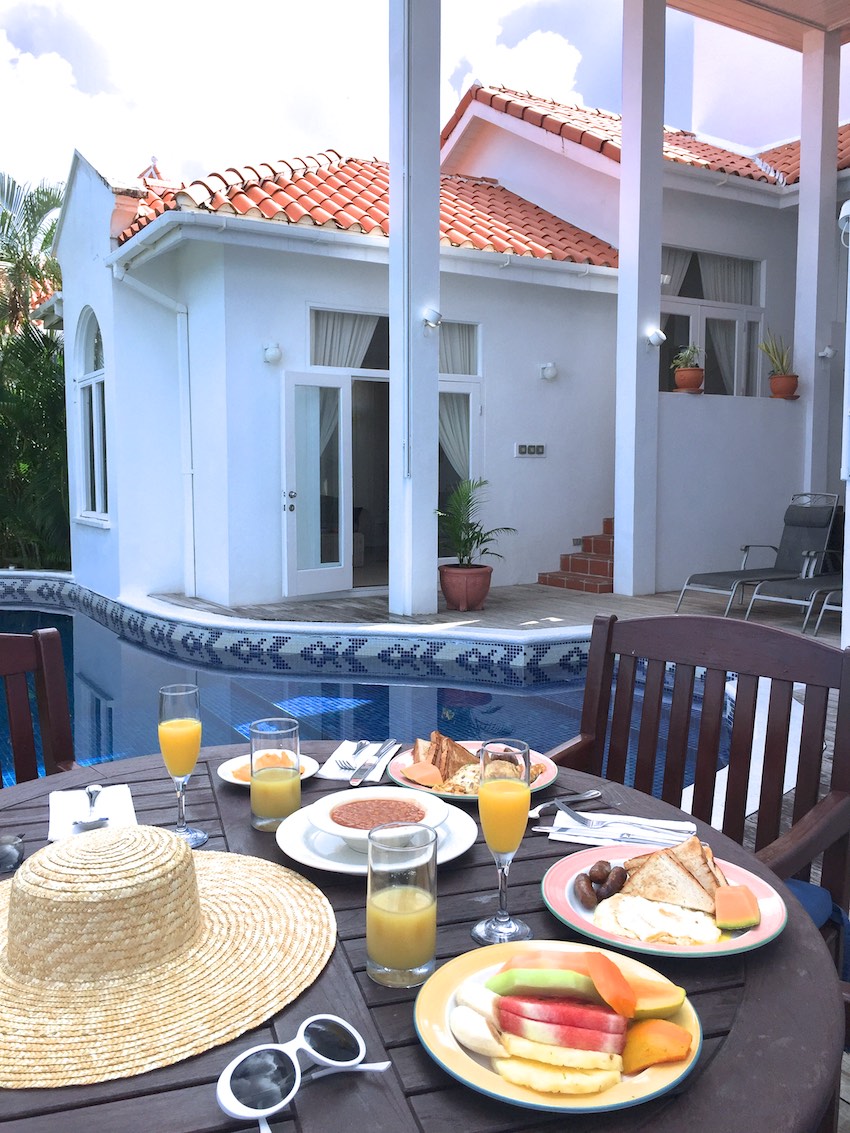 Breakfast on our patio.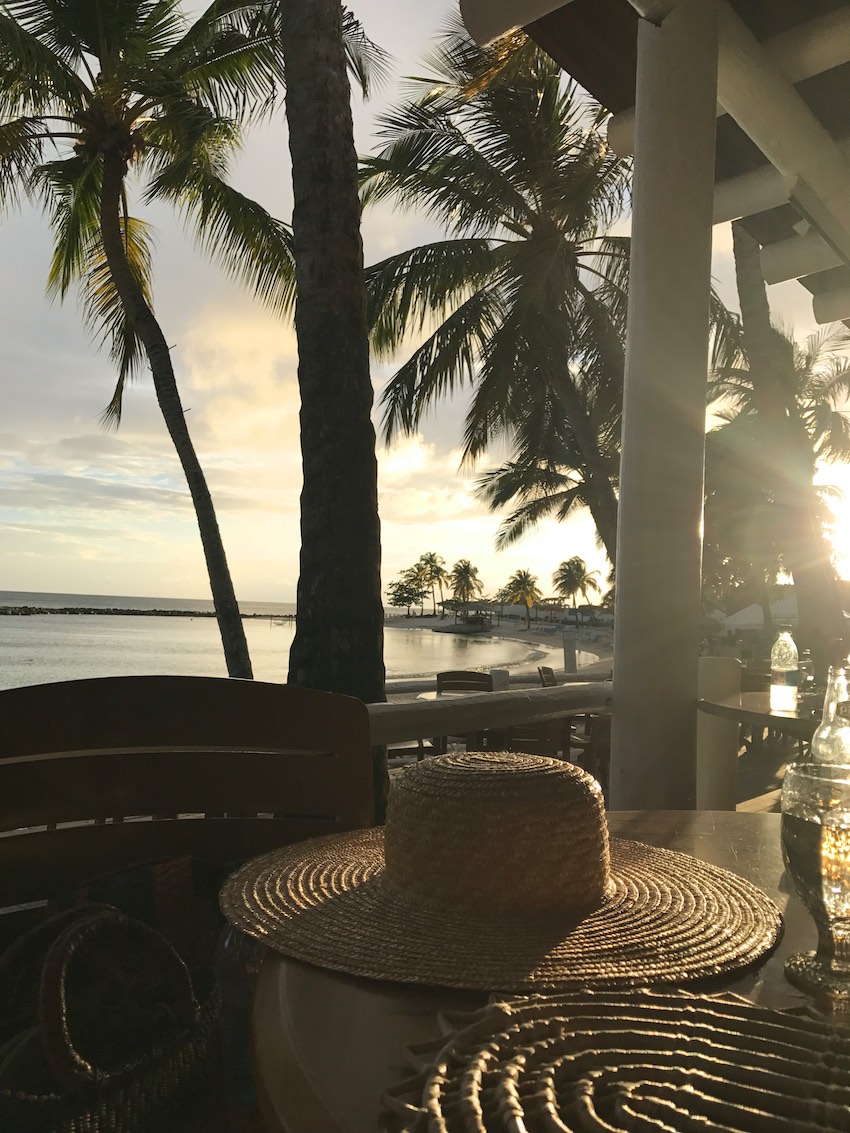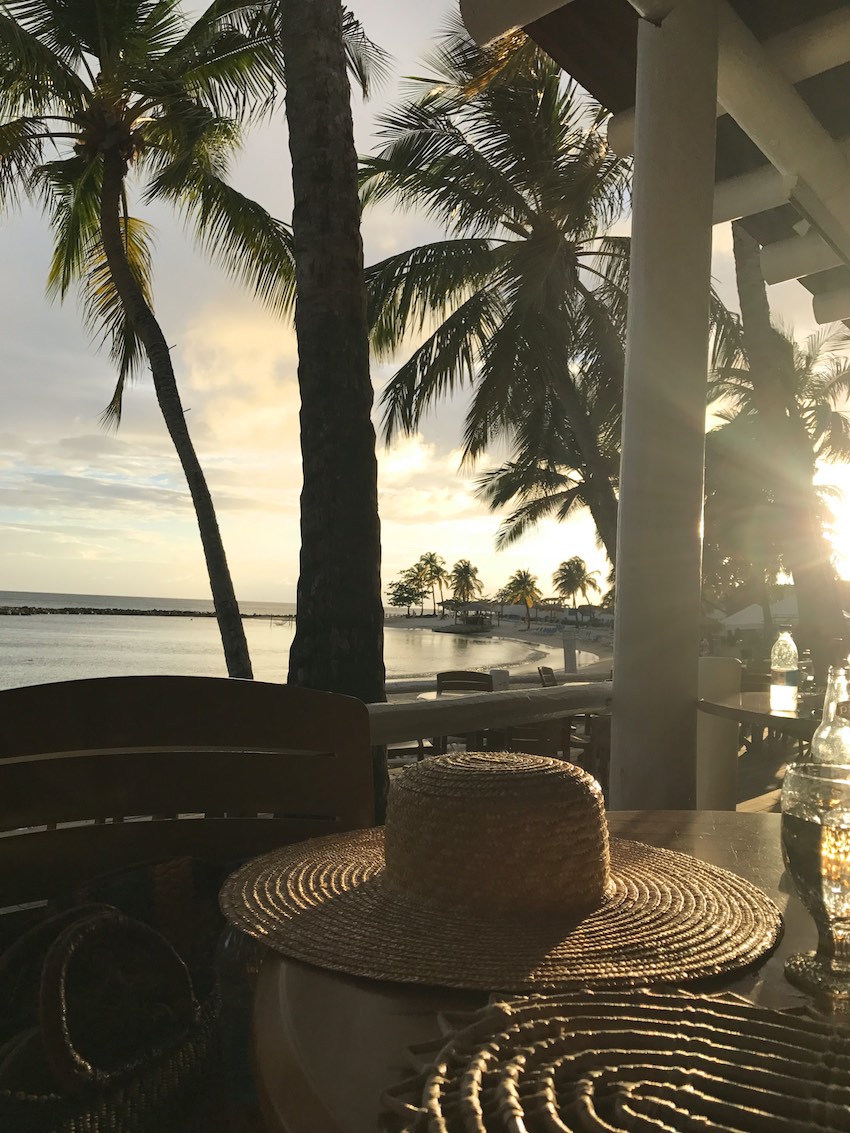 Sunset at one of the beach restaurants.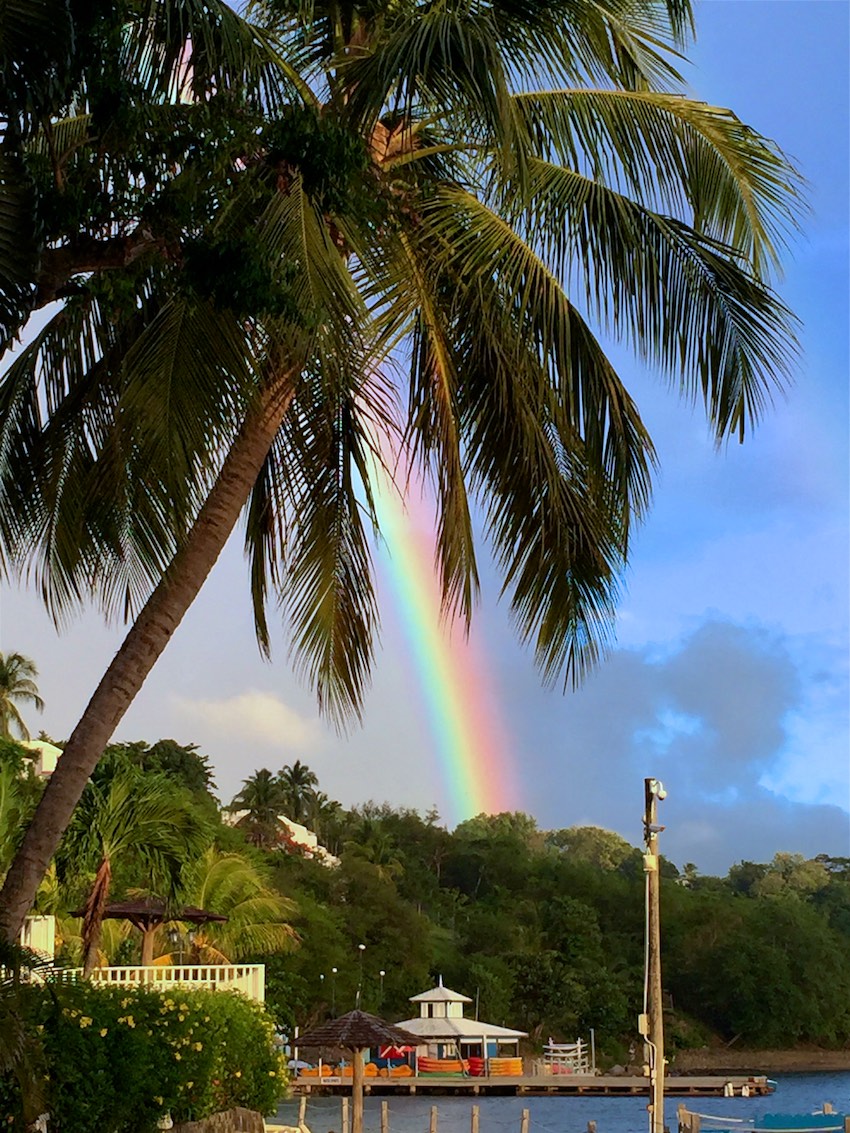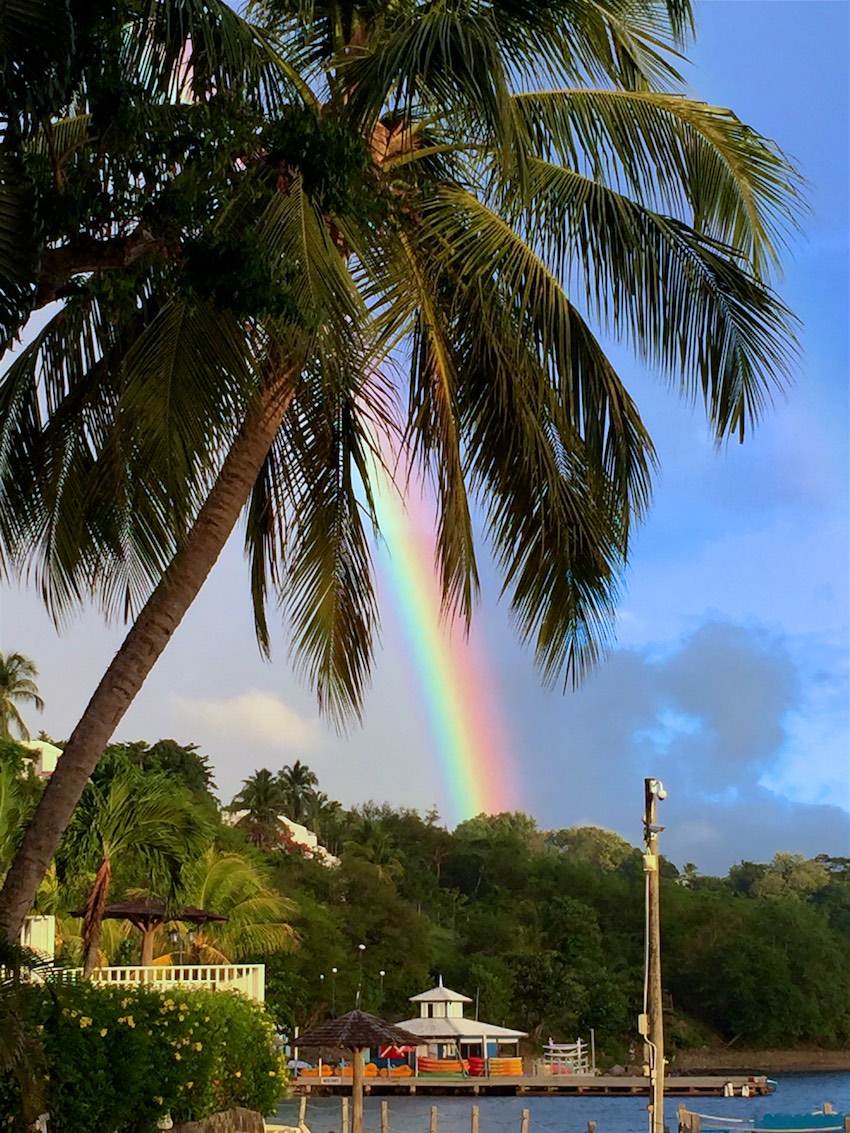 Our last day stay saw the appearance of this rainbow.  Everyone ran onto the beach to capture it because it was the most vibrant one that anyone had ever seen.  Like most things in nature, this photo doesn't really do it justice.
It's appearance was the "pinch me is this really happening?" end to our honeymoon.
A bit of trivia for you:  Five years ago Michael proposed to me in St. Lucia and my ring fell into Windjammer's beach water. I almost died when I saw my empty finger.  Plunging my hand back into the sea with heart in mouth, I felt around in the sand for approximately ten excruciating seconds and found it again.
Needless to say we see Windjammer as our lucky charm.
https://vifreepress.com/wp-content/languages/new/lipitor.html