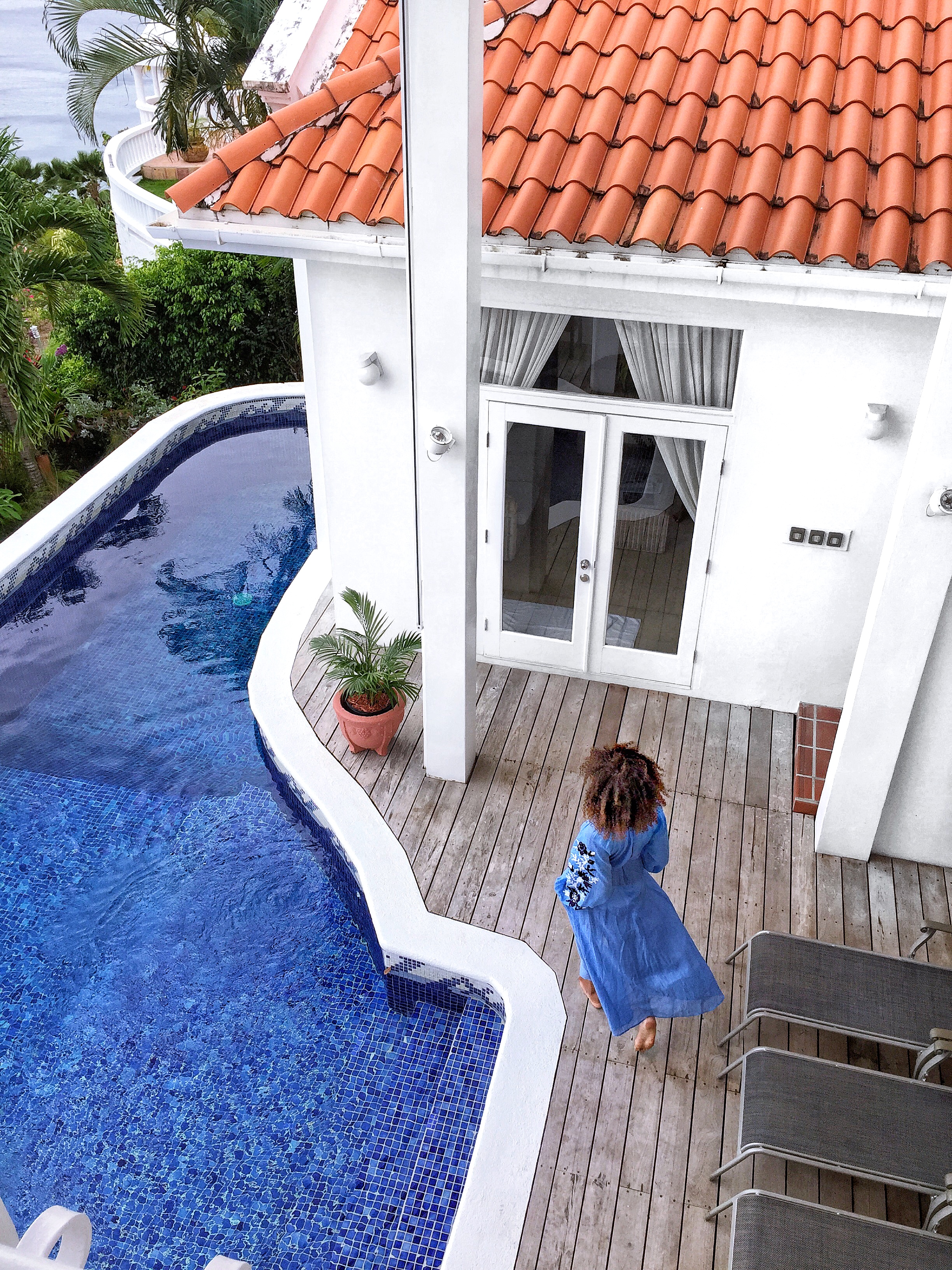 So Michael and I are in St. Lucia but we are doing something that we have never done before.  We are staying in a resort.
I am typing this post from the sofa of a villa that we are staying at from Windjammer Landing.   We have visited this resort for years to have a drink and to eat but we never actually stayed here as guests until now.  Their one of a kind villas dotted into the hillside overlooking the beach have forever called us because we know how beautiful they are but we never pulled the trigger.  So we said sod it this time because we have never had a honeymoon.  We got married at City Hall in New York and just went back to normal life but as the years passed we always joked about how we have never had a honeymoon.  Our trips to the island have always been to my parent's home.
You can follow along on Instagram and Snapchat (karenbritchick).  ps. We leave the resort on Thursday and go back to my parent's home but this little getaway is sticking with us forever.
Question: Anyone else skip their honeymoon?  
.  .  .
Dress: March Eleven.  Similar from Forever21
http://padstyle.com/wp-content/languages/new/flagyl.html