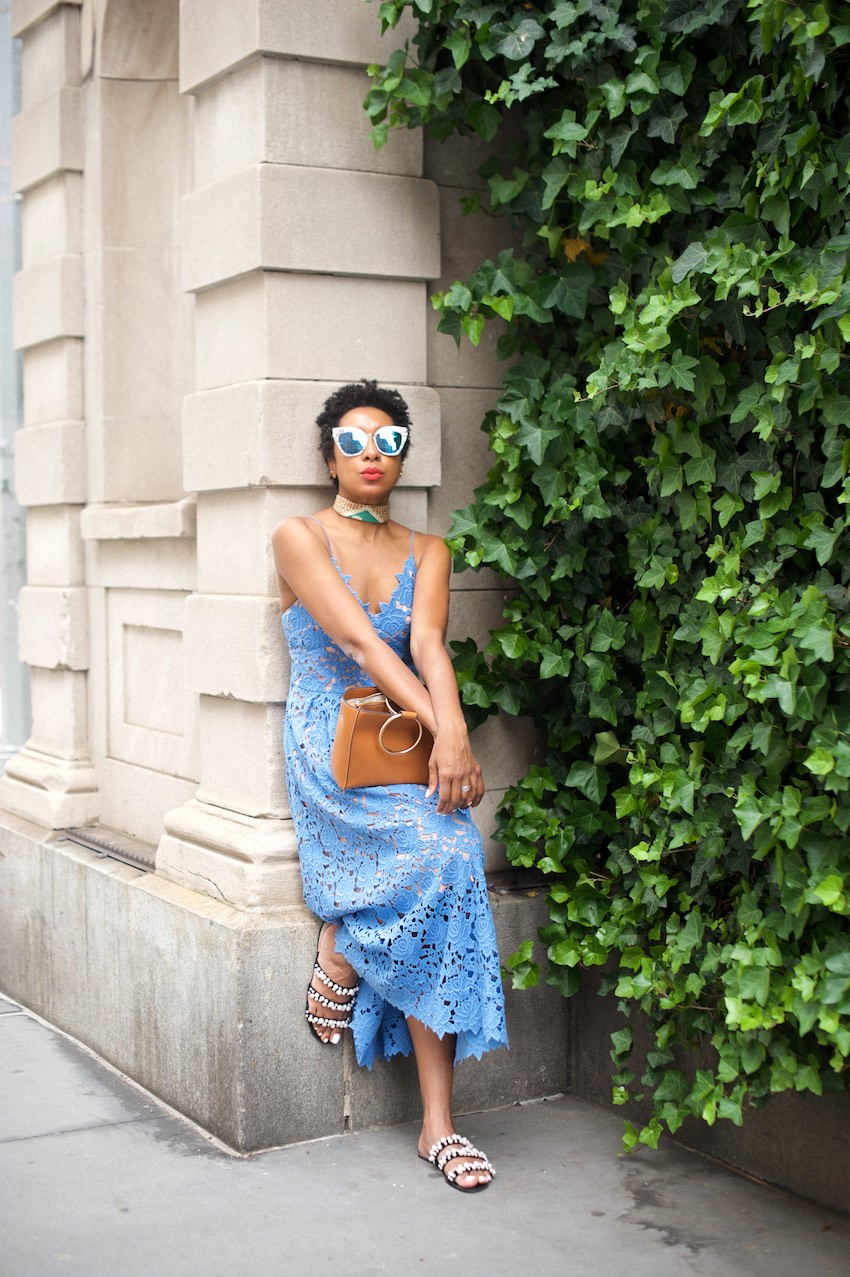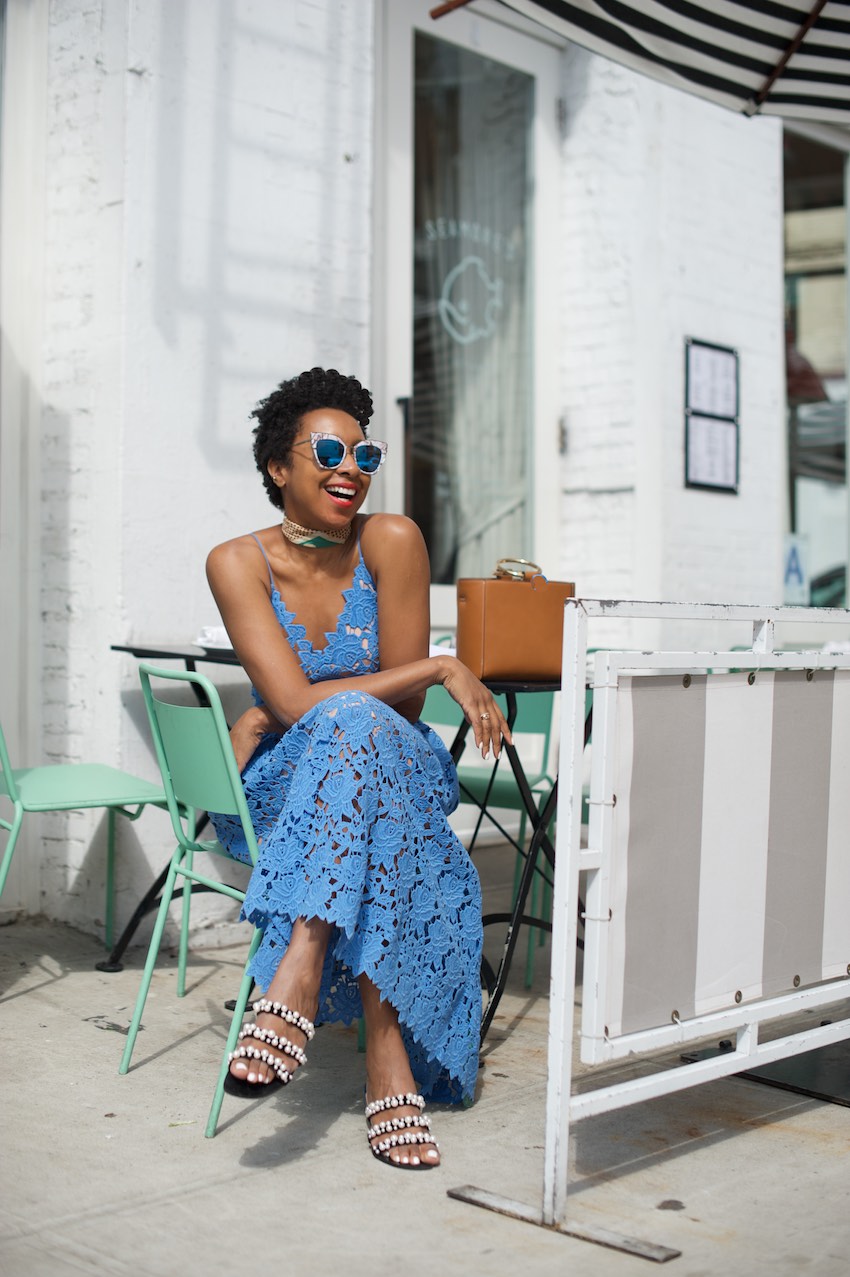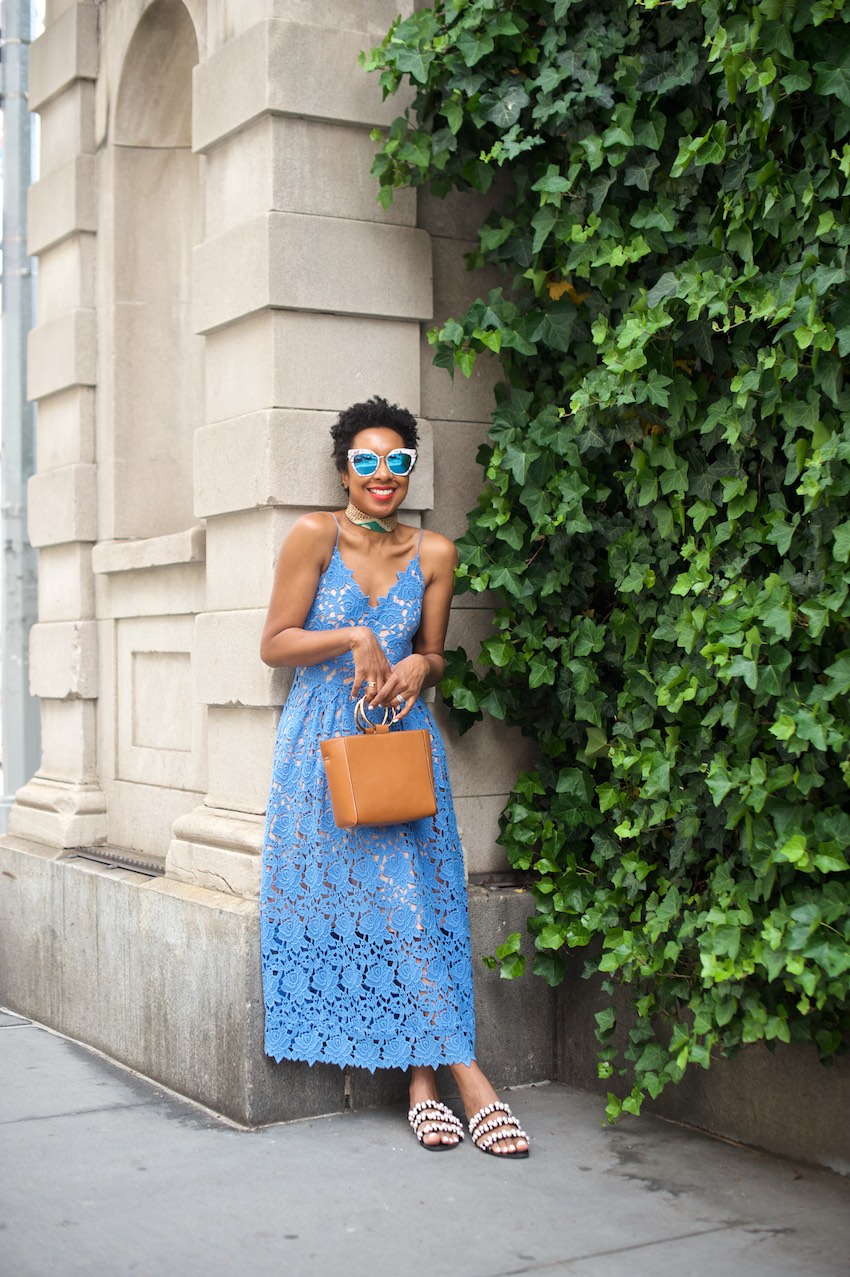 Well here's a shocker.  I made a blog post! Lately I've been putting more time into building my YouTube channel and the amount of time it takes me is, let's just say – unexpected. It's a whole new learning curve like starting this website was.
Hopefully my organization will get better and I'll resume posting more on here because to be honest, here is where I have had the most meaningful conversations and I miss it even though I'm liking the growth on YouTube – a new area for me.
Back to fashion, this is an H&M lace dress that I had my eye on since last year.  When I saw it on a clearance rack I knew I wanted it regardless of the size.
Bag: Mango.  Sandals: Zara.  Similars from Kurt Geiger.  Dress: H&M.  Similar from Asos and more lookalikes below!
.   .   .