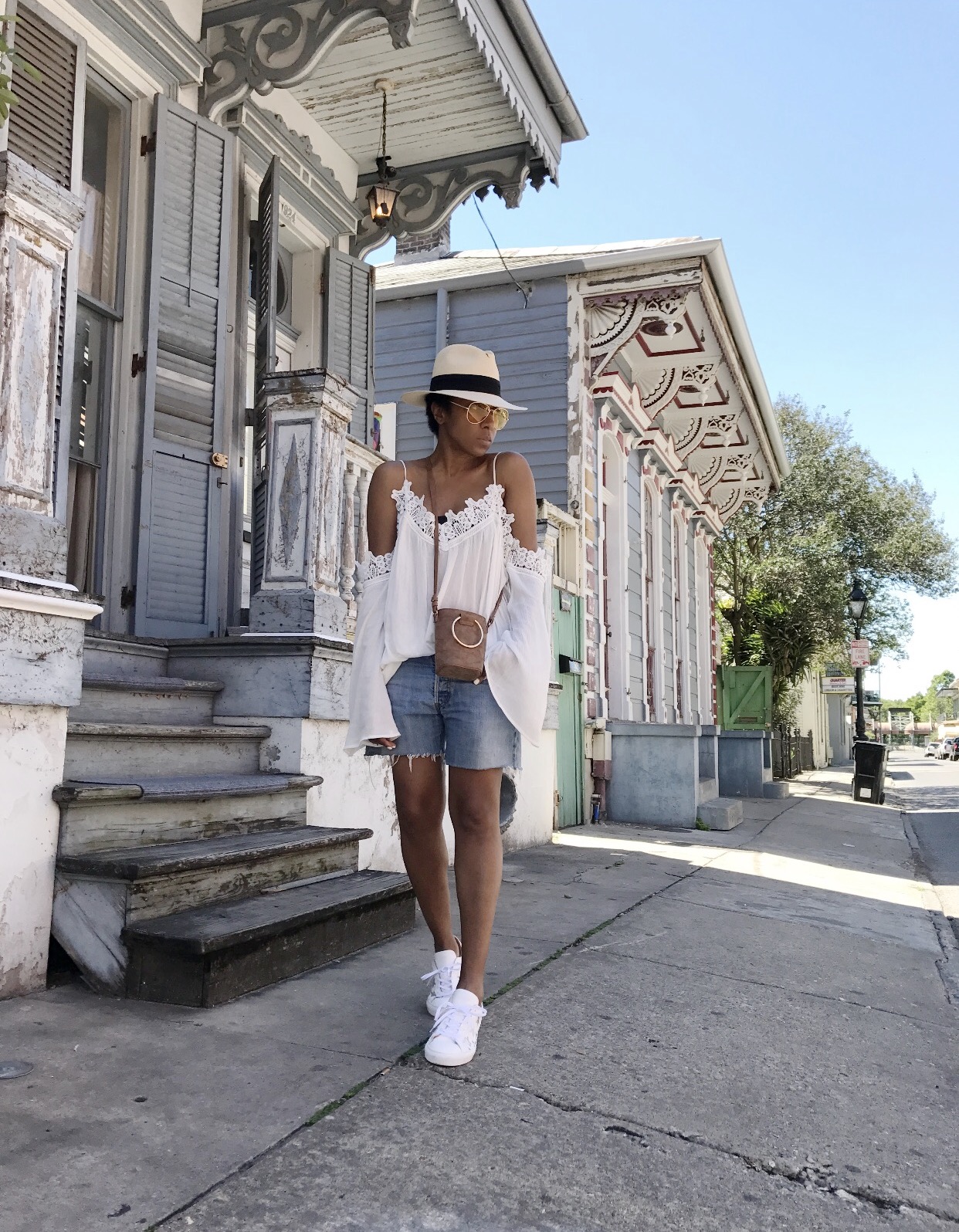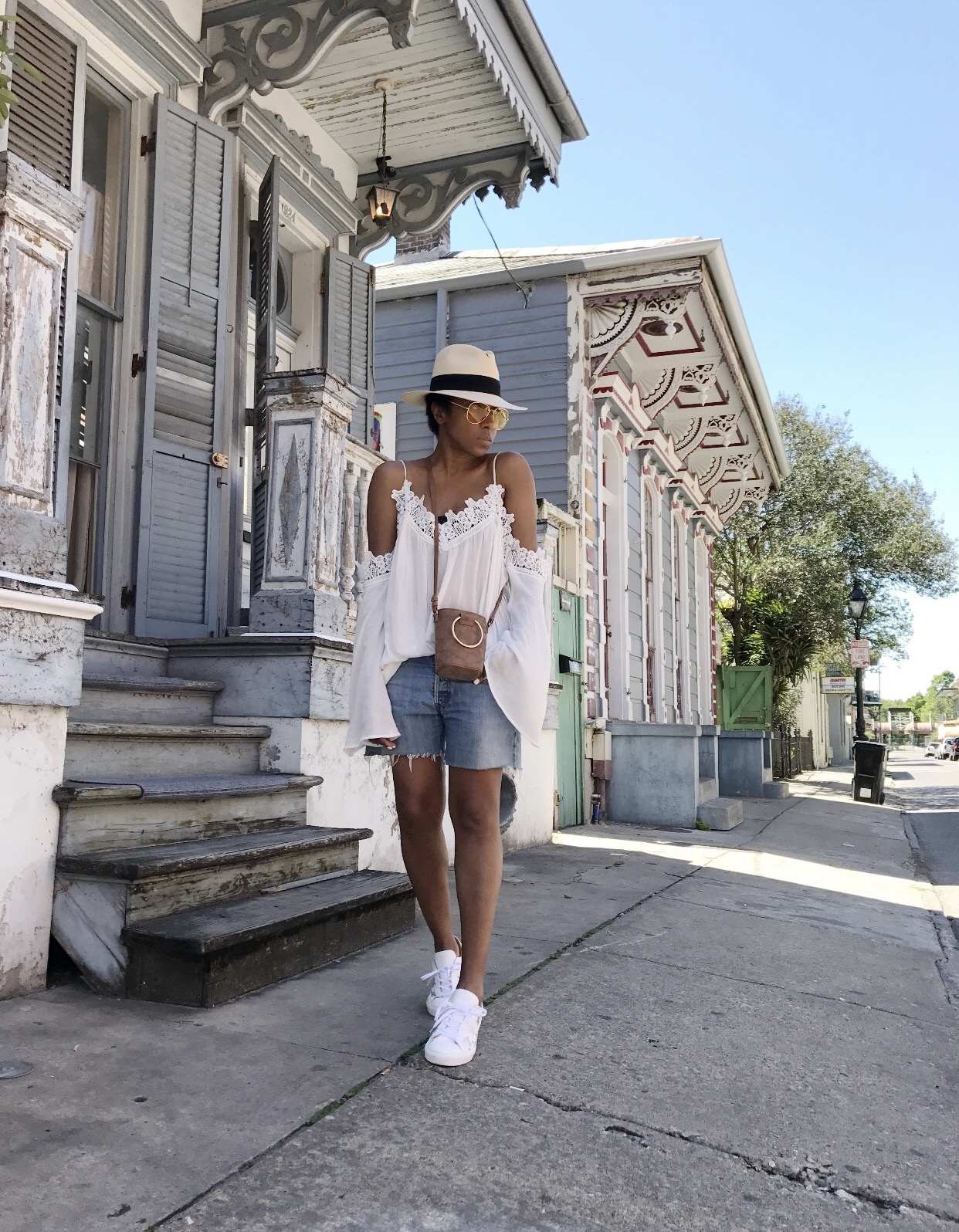 Walk the French Quarter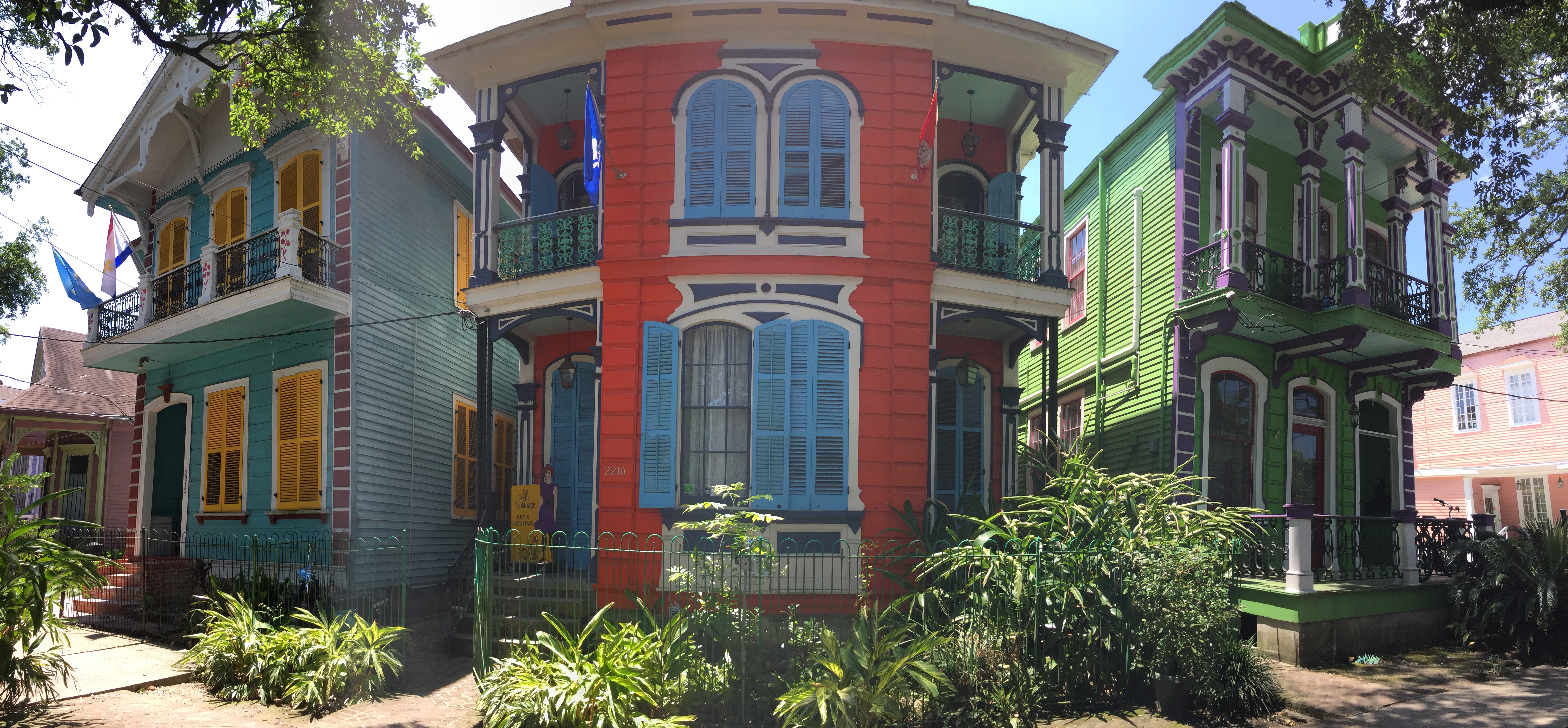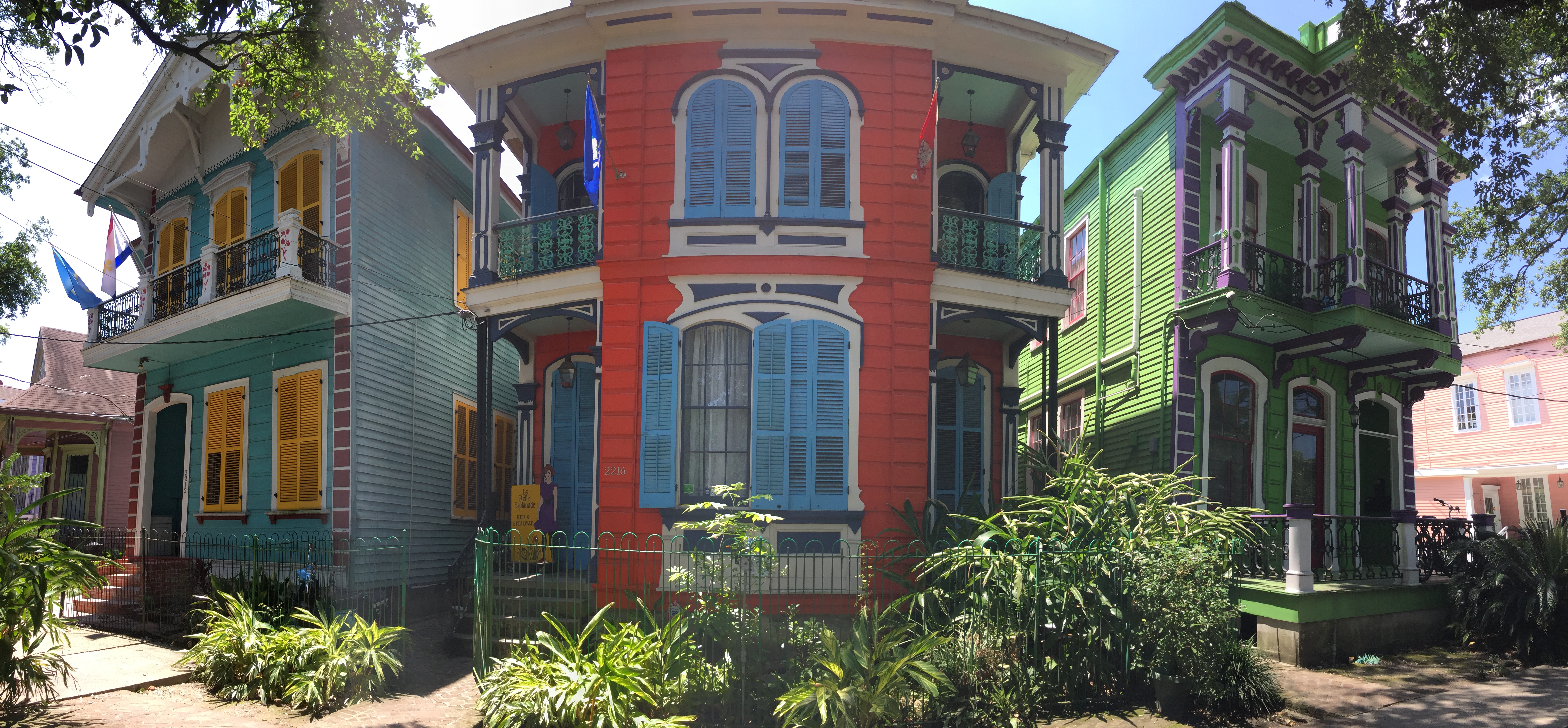 Check out the incredible homes on Esplanade avenue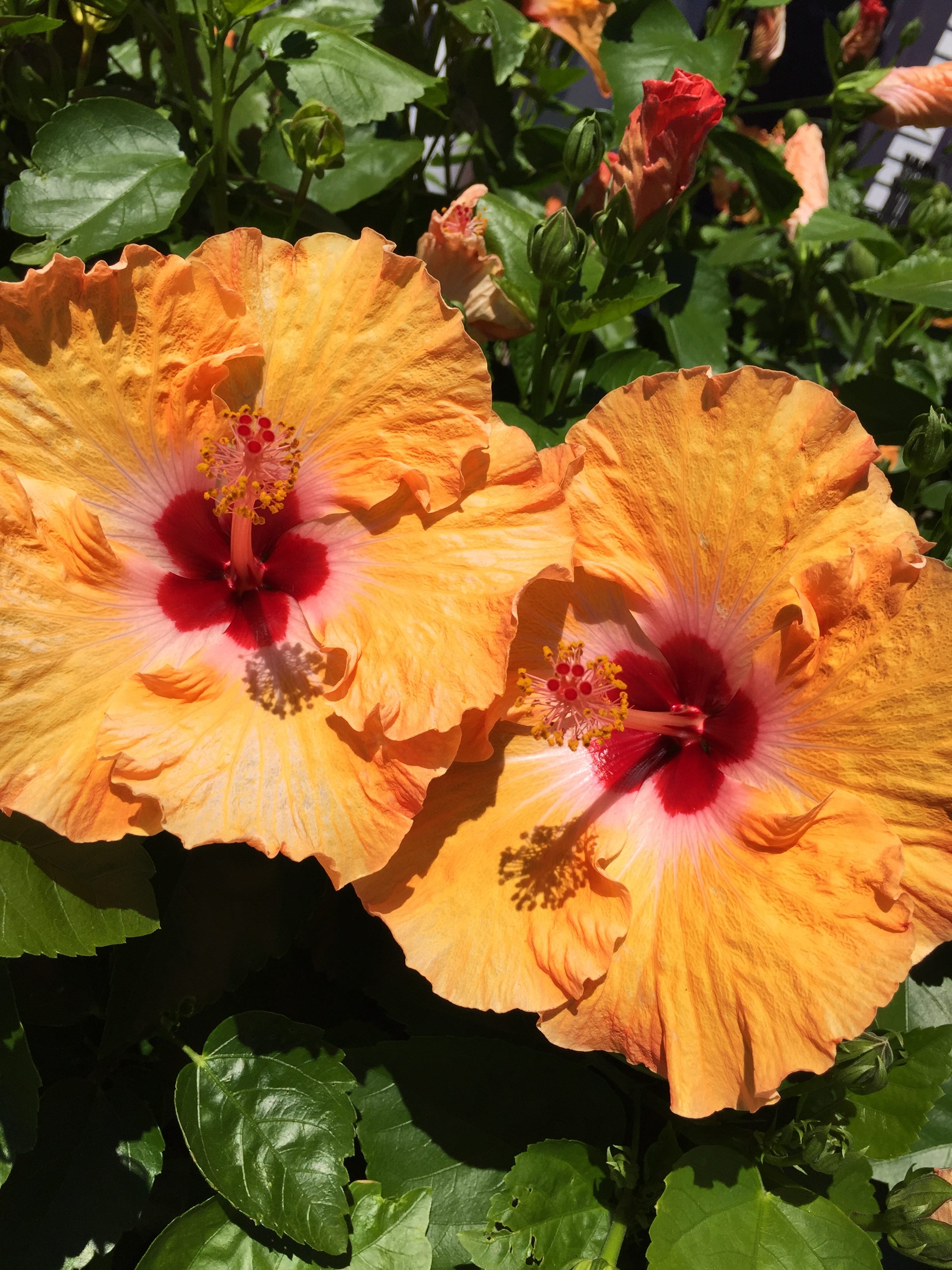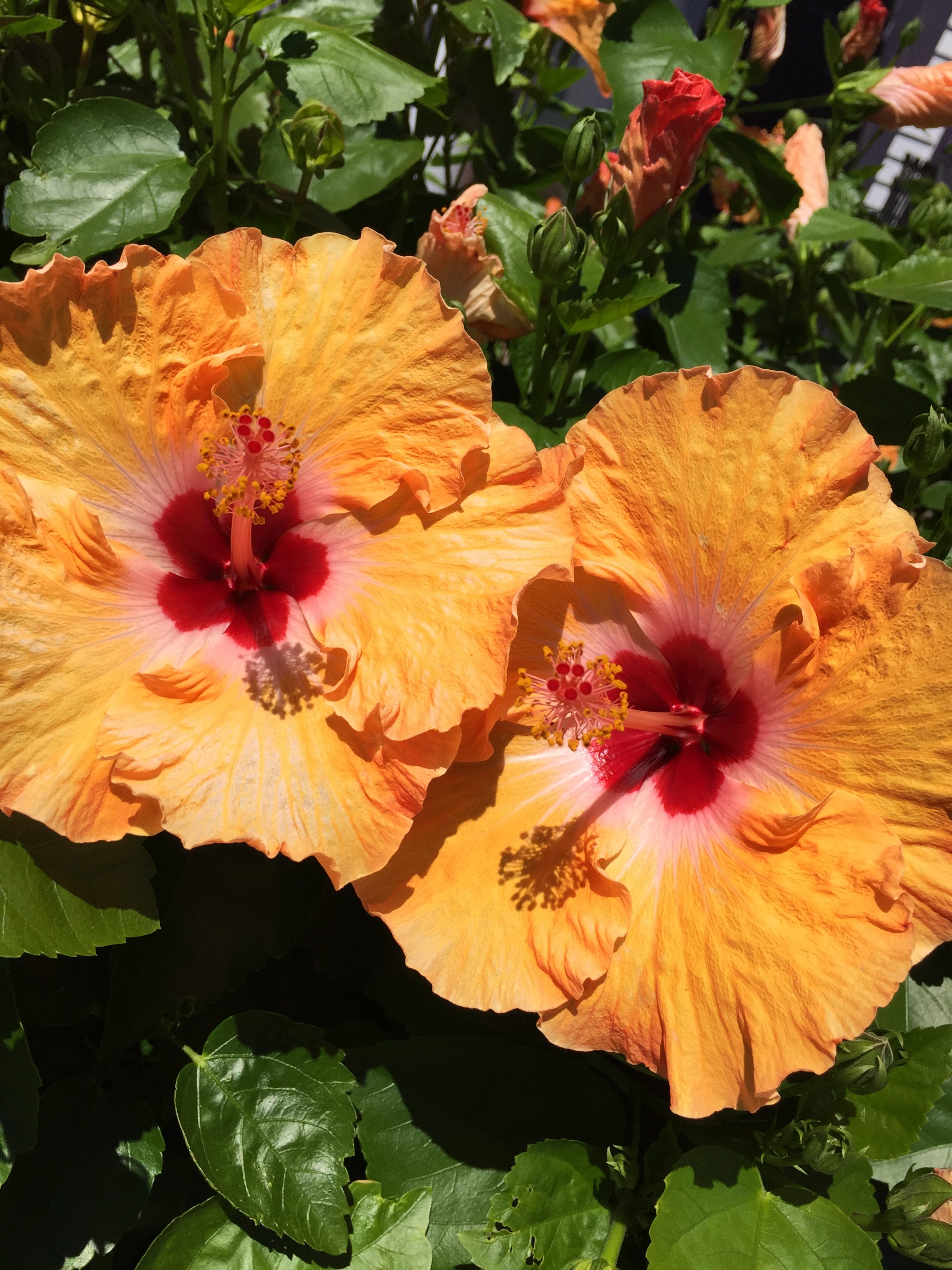 Pay attention to the flowers, they are as tropical as what you would get in the Caribbean.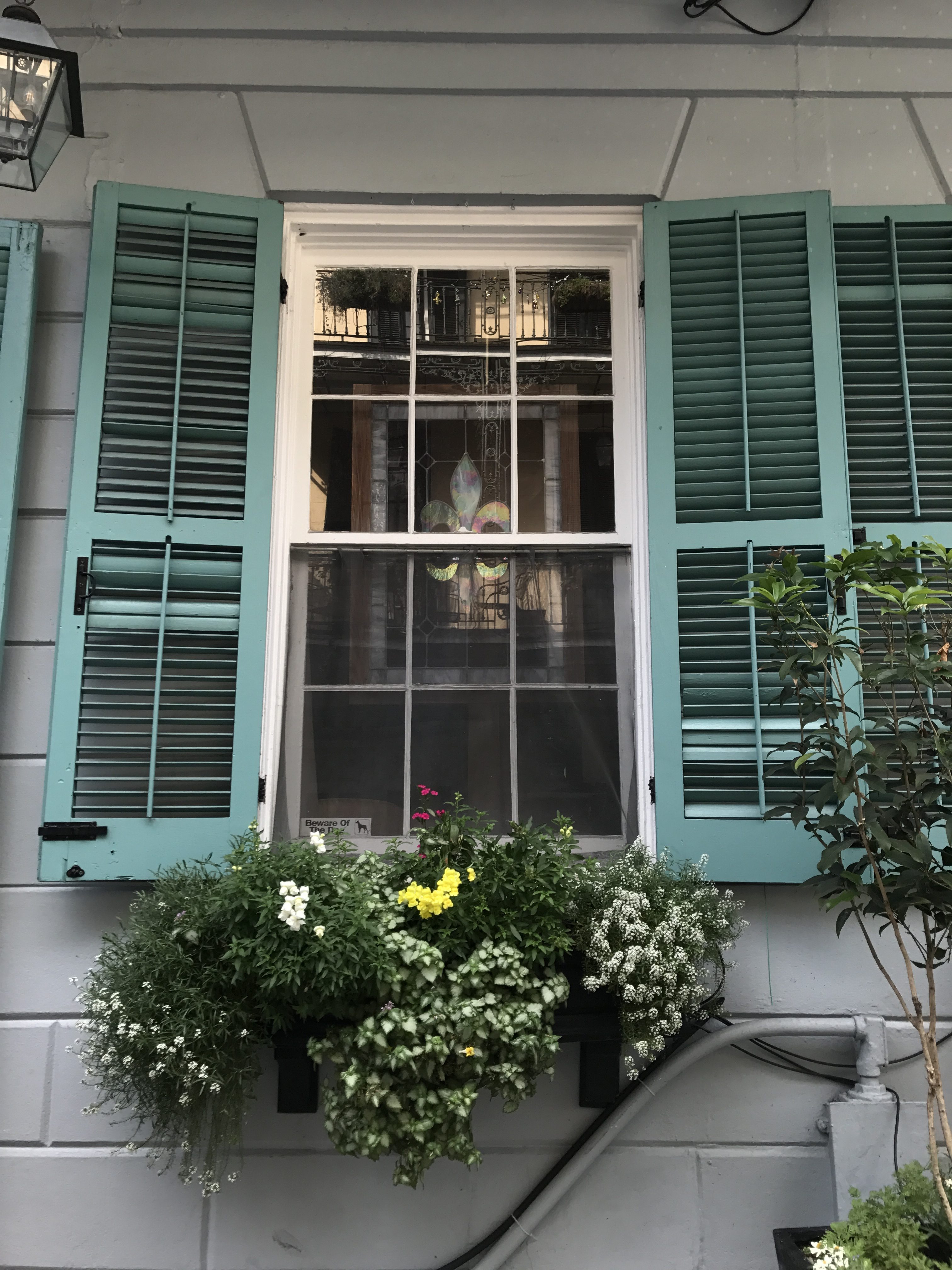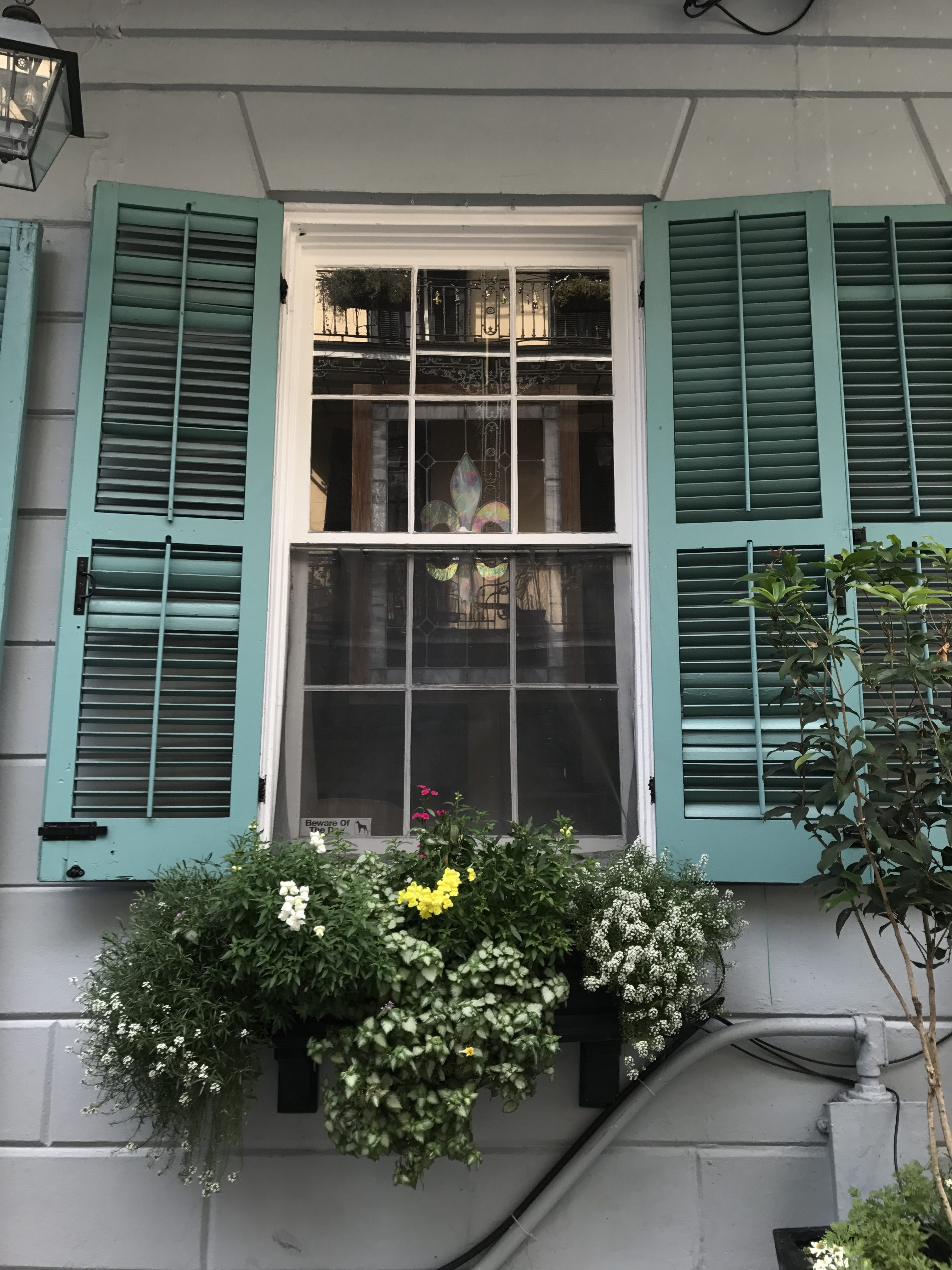 I have a thing about shutters and was mesmerized by the hundreds of color combinations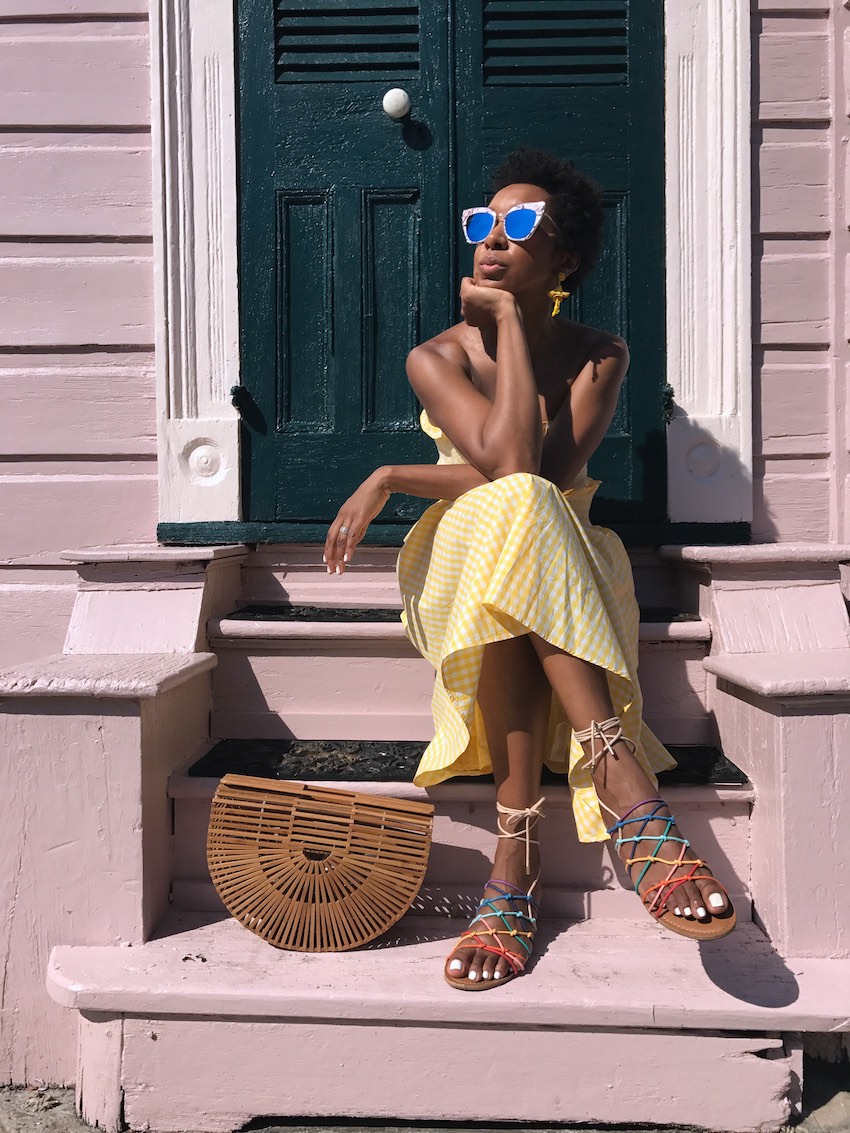 I mostly wore dresses while there.  You can shop these sandals below and get more info on where I found this Cult Gaia bag in stock in New Orleans on my YouTube video.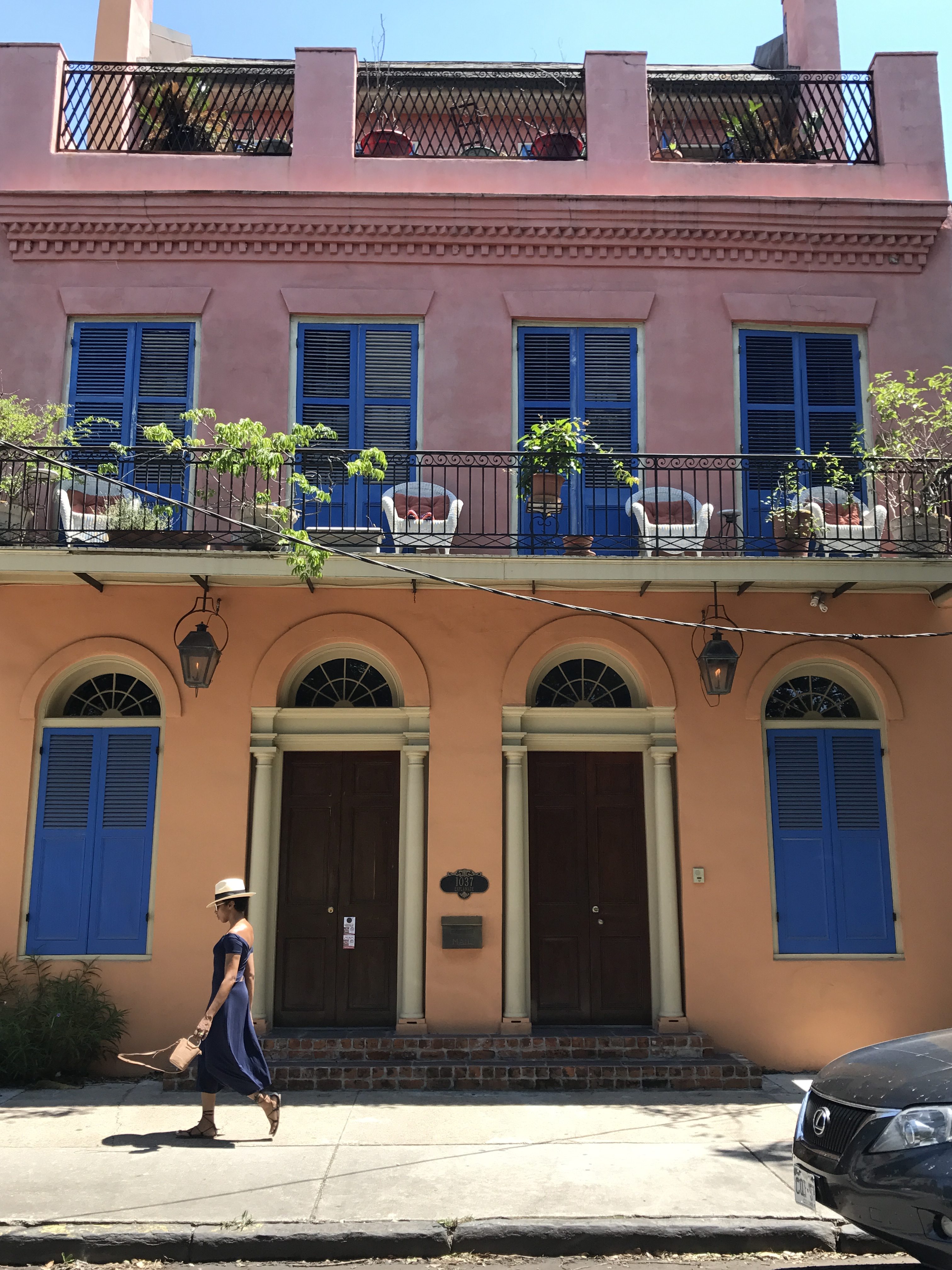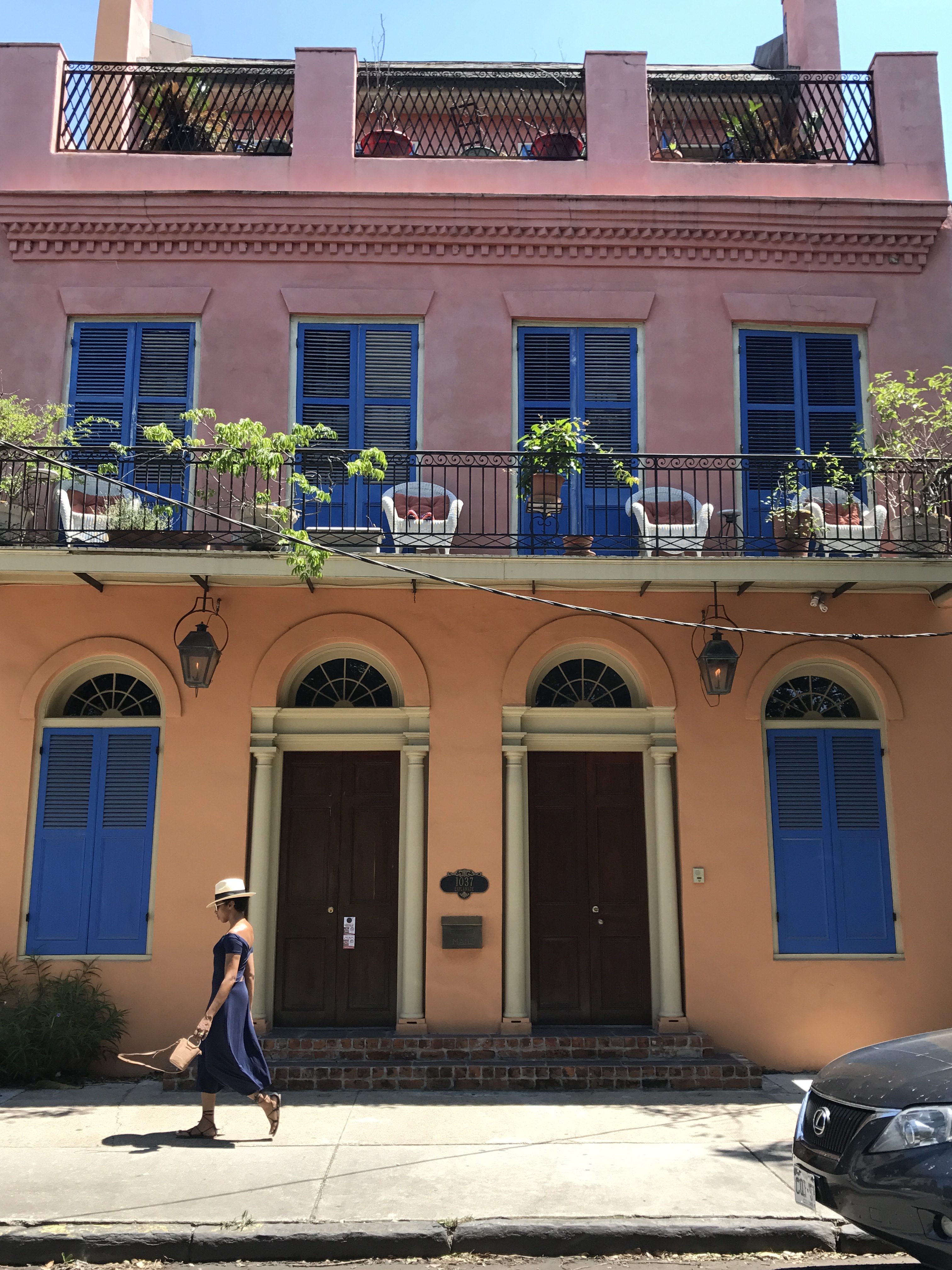 On our way to New Orleans jazz fest.  We saw Stevie Wonder who was incredible and yes I recorded footage of him which you can check out.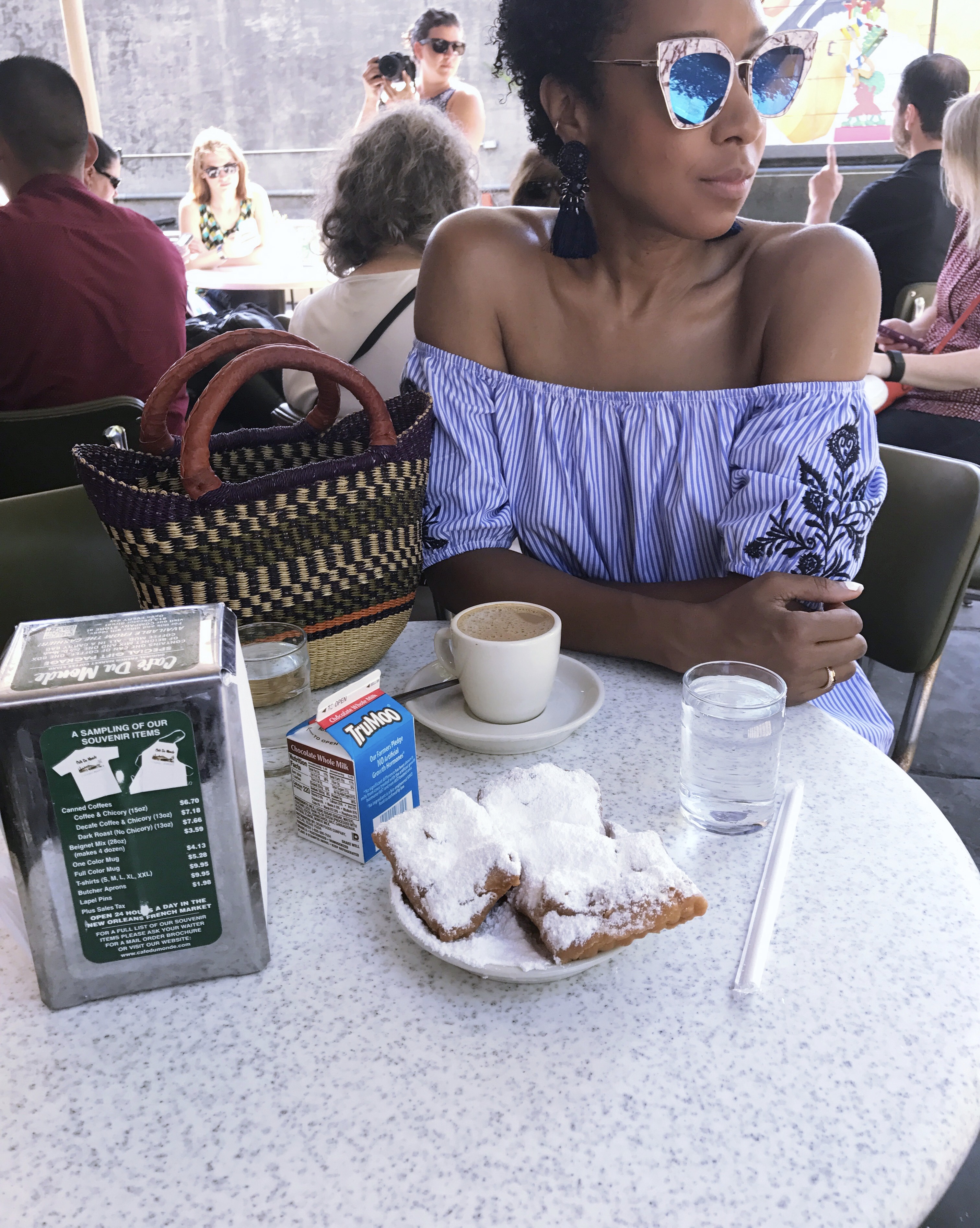 This the infamous Cafe Du Monde but it's so touristy that we prefer Cafe Beignet.  It's a small but beautiful little cafe in the French Quarter that serves beignets that are much better than Cafe Du Monde.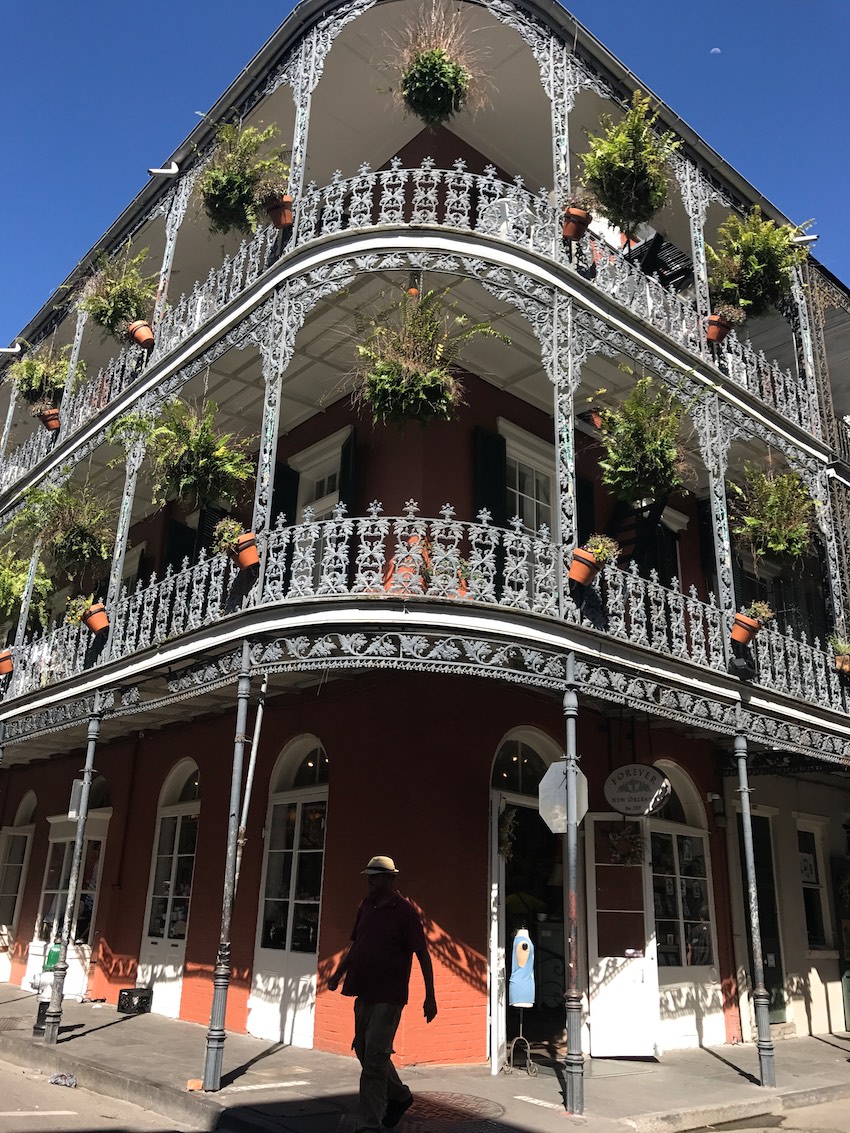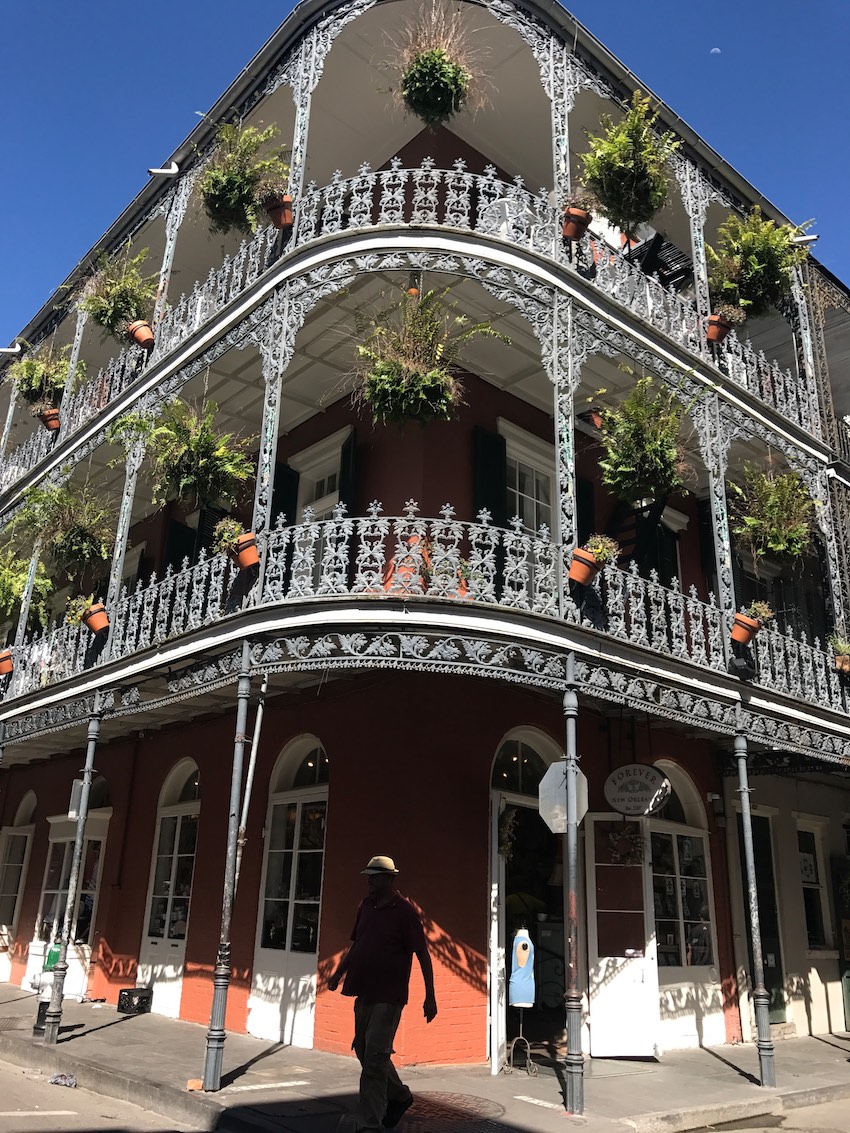 Finally I post a few photos on here from New Orleans. Mind you these are all from the iPhone.  I didn't once lift up the Nikon even though I brought it with me.
I have to say though to really get the full New Orleans travel guide experience, check out my video uploaded to my YouTube channel – Karenbritchick.
Michael and I stayed in an apartment in the French Quarter and ate our way through this incredible city while walking off the extra pounds staring at the architecture which never gets old.  We have been visiting New Orleans for years but I can honestly tell you that I still am amazed at the homes.
The other thing about New Orleans?  The people.  The fact that strangers still say "good morning" or "good afternoon" as they pass you.   It makes you realize how far removed big cities like New York are from the most basic of manners.   I was told that New York is really the main city in America that is so devoid of this.  I remember in London that "after you" was still very much practiced for something as basic as getting onto a bus.  Maybe those days are over in certain places?
.  .  .
Question:  Do the people in your city ever show signs of courtesy even if it's just something small?
ps.  If you are looking for a straw basket bag, I am giveaway one away on my New Orleans YouTube video.
.