It's all about monochrome now. It's been an iconic fashion look for years, and there's no doubt it's having a big comeback right now. For years, monochrome was synonymous with wearing neutrals. But this season monochrome is in no way limited to neutral colors. Monochrome has taken on a life of its own over the years and has moved far away from a simple black and white outfit.
Monochrome has long been seen as a power outfit — there's just something about having a completely matching outfit that exudes both power and grace. There's no way you can get it wrong. By the looks of it, monochrome won't be going anywhere for a while now.
Some of the ensembles below are directional, showcasing the ease of simply throwing on a top and pants (or shorts) in the same shade variation (aka, saving time in the morning). While others are more experimental with looks that play with prints in the same color family. Whatever vibe suits you best. You can lean into whatever color you are feeling when you are feeling it. And to make it all even more streamlined, I'm passing along shopping recommendations for each outfit, too. Done and done.
Especially in chaotic times, monochrome outfits organize my thoughts. They're a simple I'm-running-late-formula. Colors — especially head-to-toe hues — are sure to emit a sense of mood. Channel a go-getter attitude via a red statement look or call on zen vibes with neutrals.
Energizing Red
This look consists of all one colour, but perhaps in varying tones or different materials. If you're feeling like an outfit is falling flat, the answer is to add texture. A knit, a shiny leather or grainy suede, satin… you get the picture.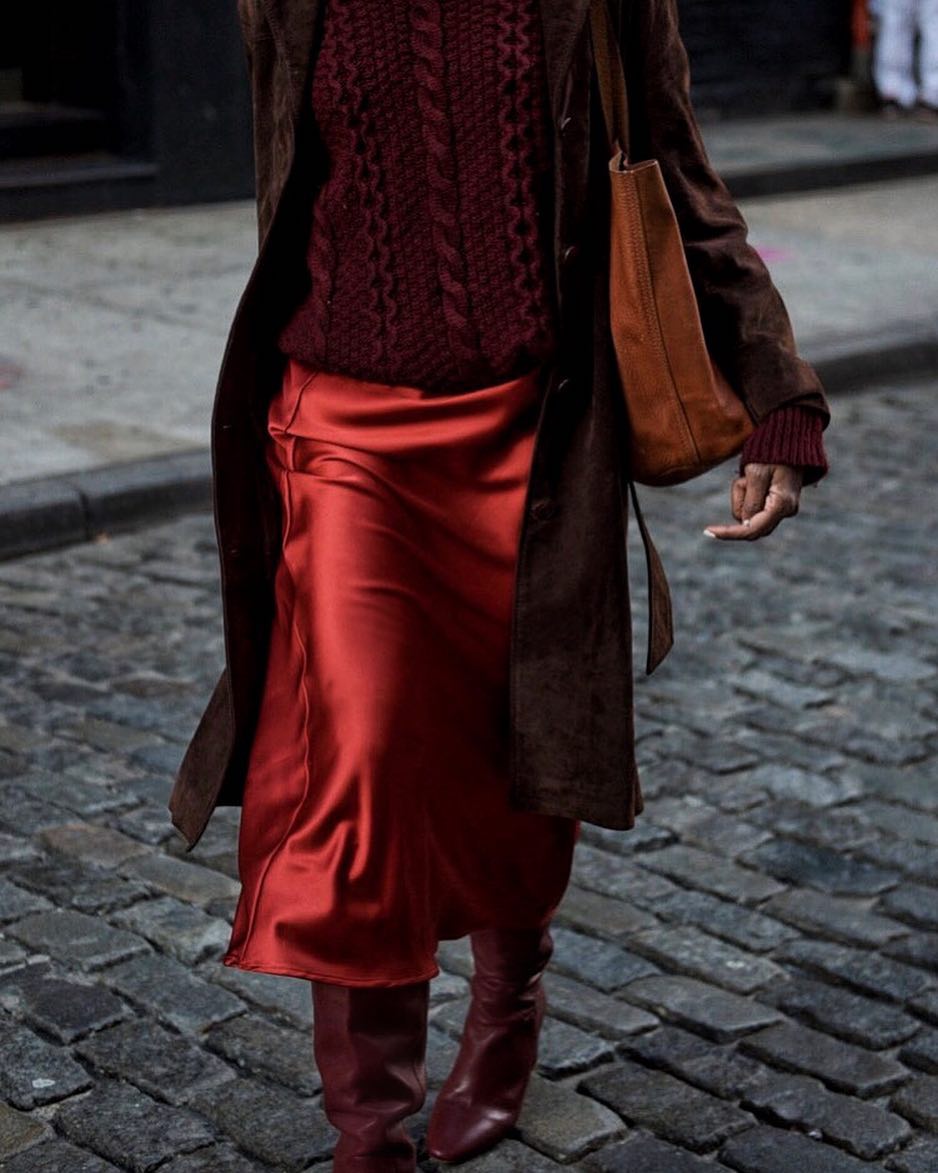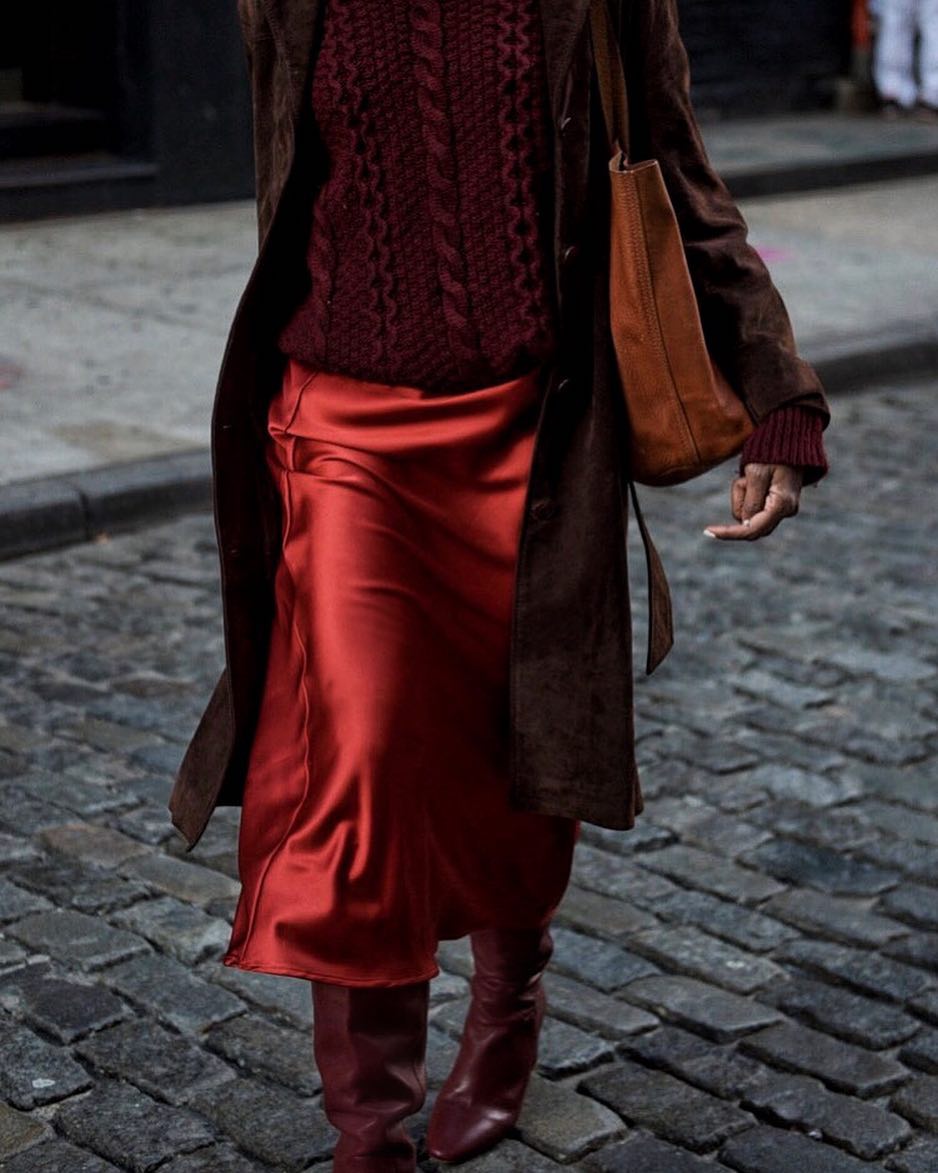 Hopeful Green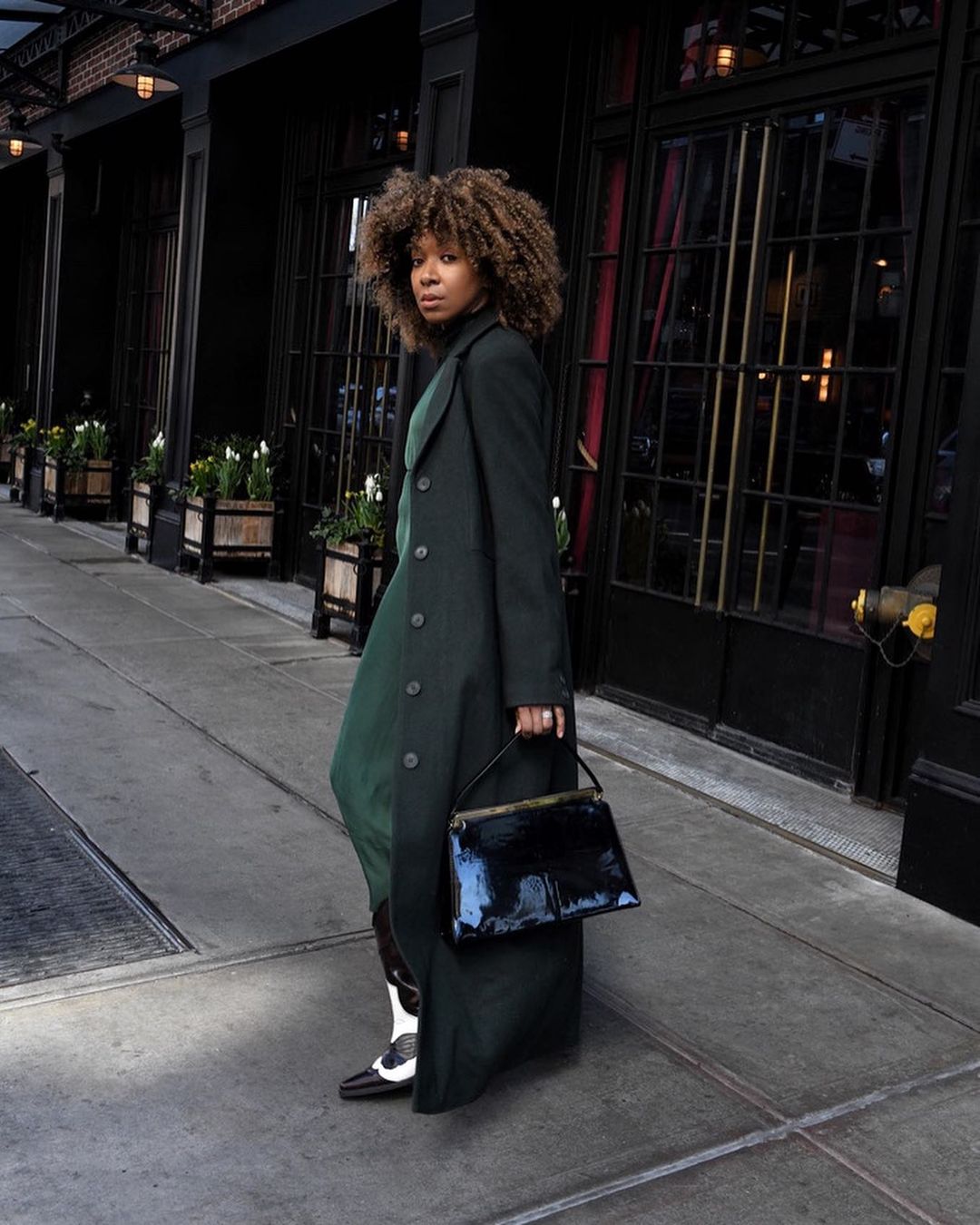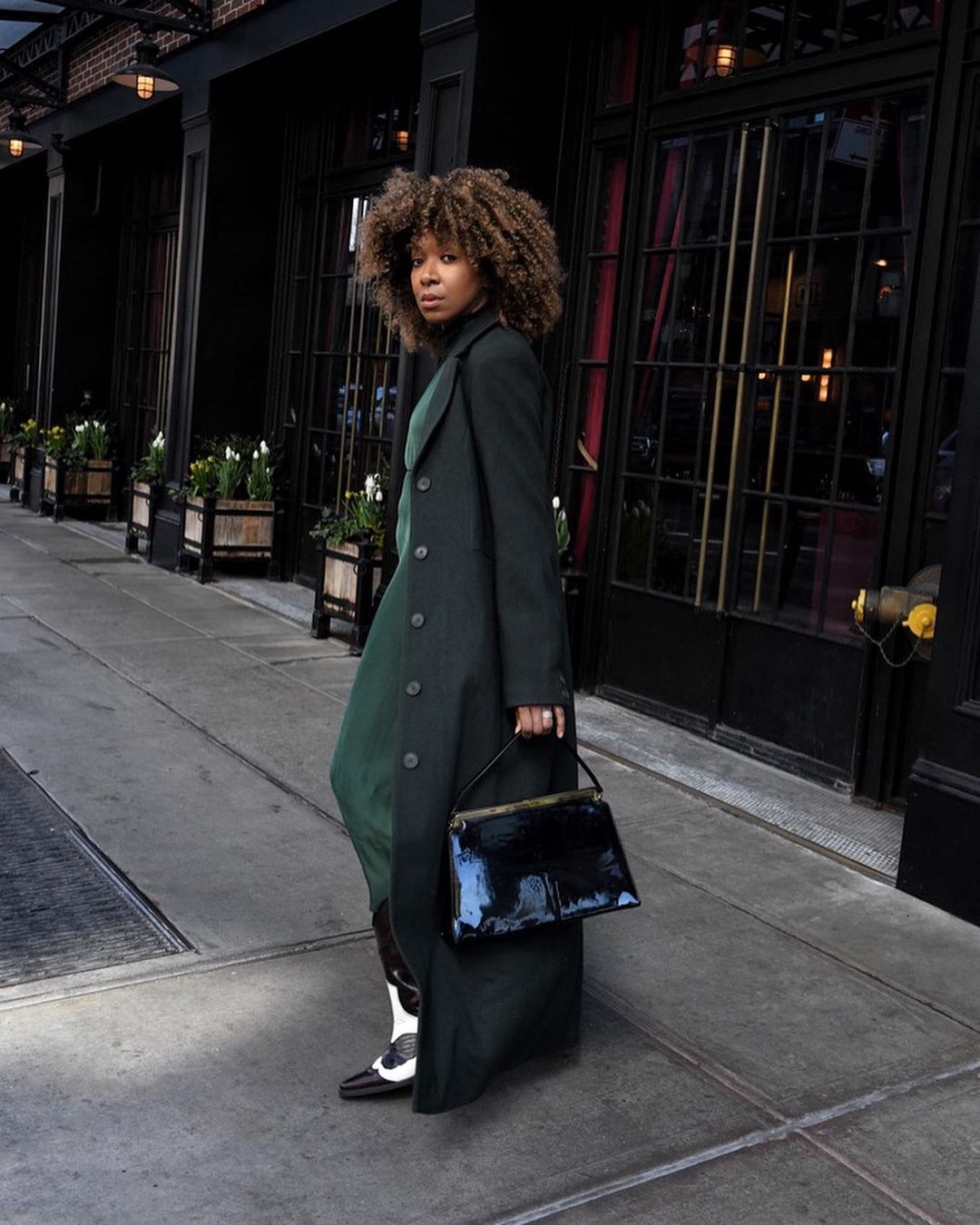 Matching sets are everywhere but guess what, do-it-yourself versions are just as cool. If you have a pair of boots for showing off, going monochromatic up top is a sure way to put them in the spotlight.

Calming Blue
Monochrome outfits don't exclusively require a mixture of similar, solid colors. You can get creative and select one print to showcase in this ensemble.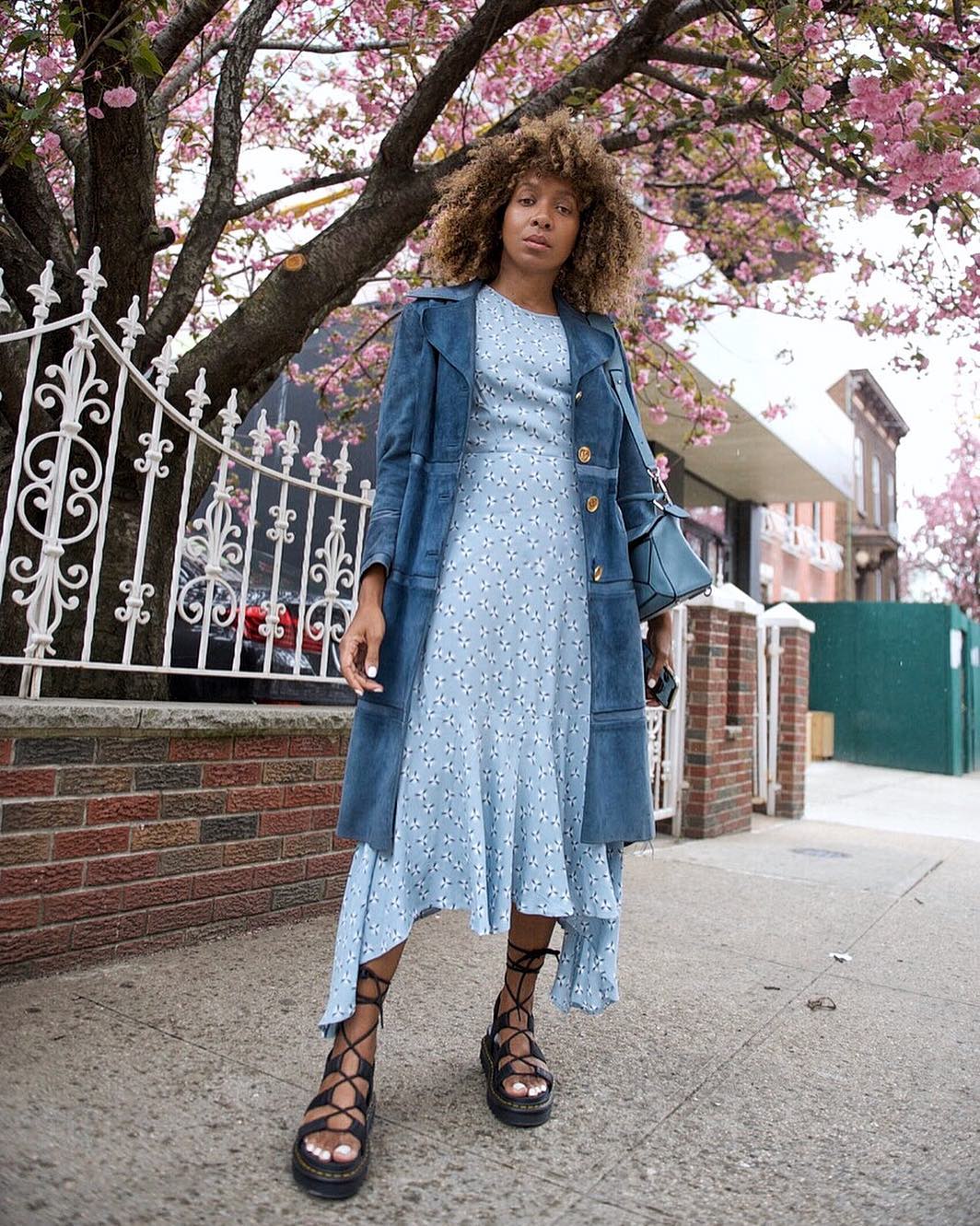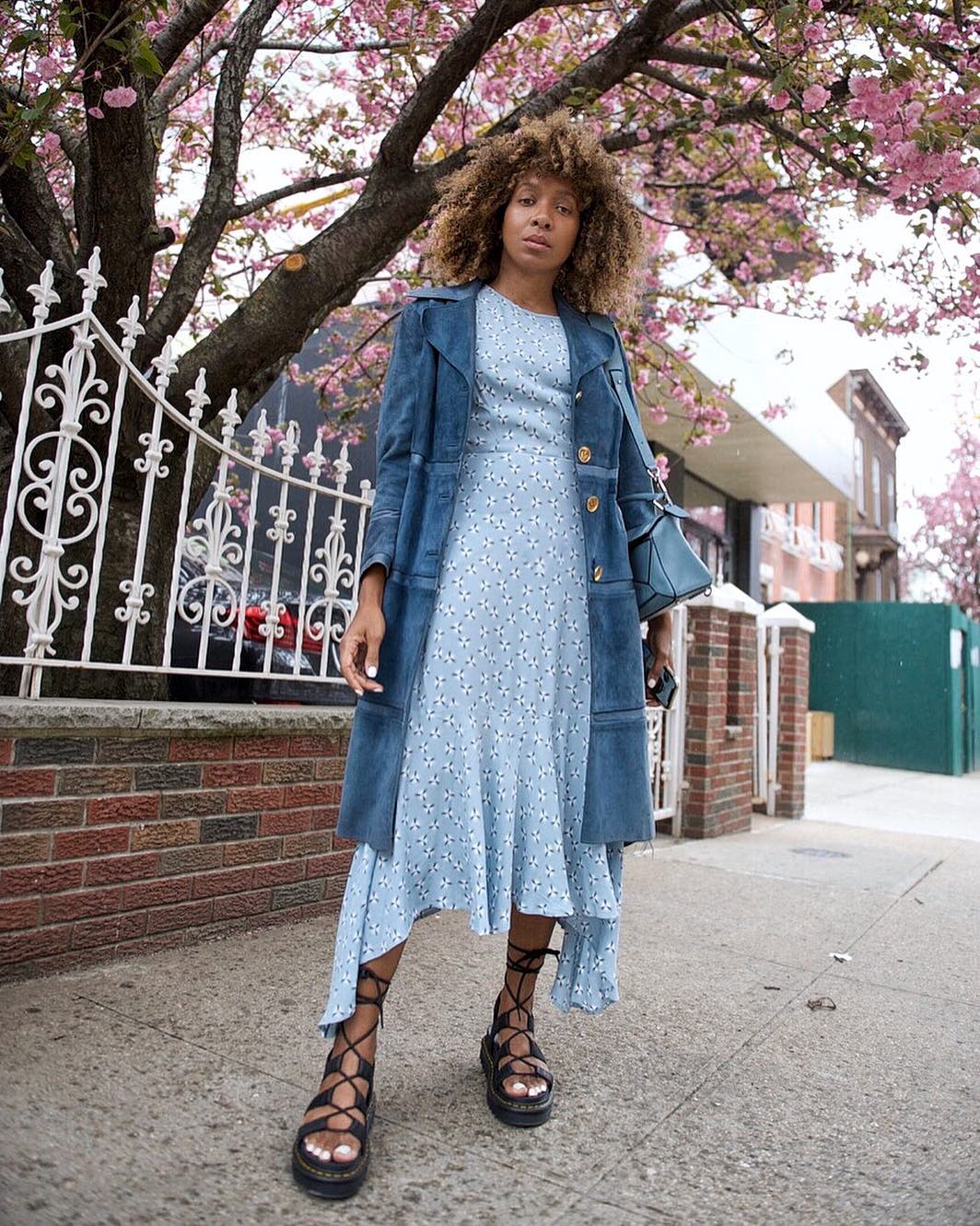 Neutral Grey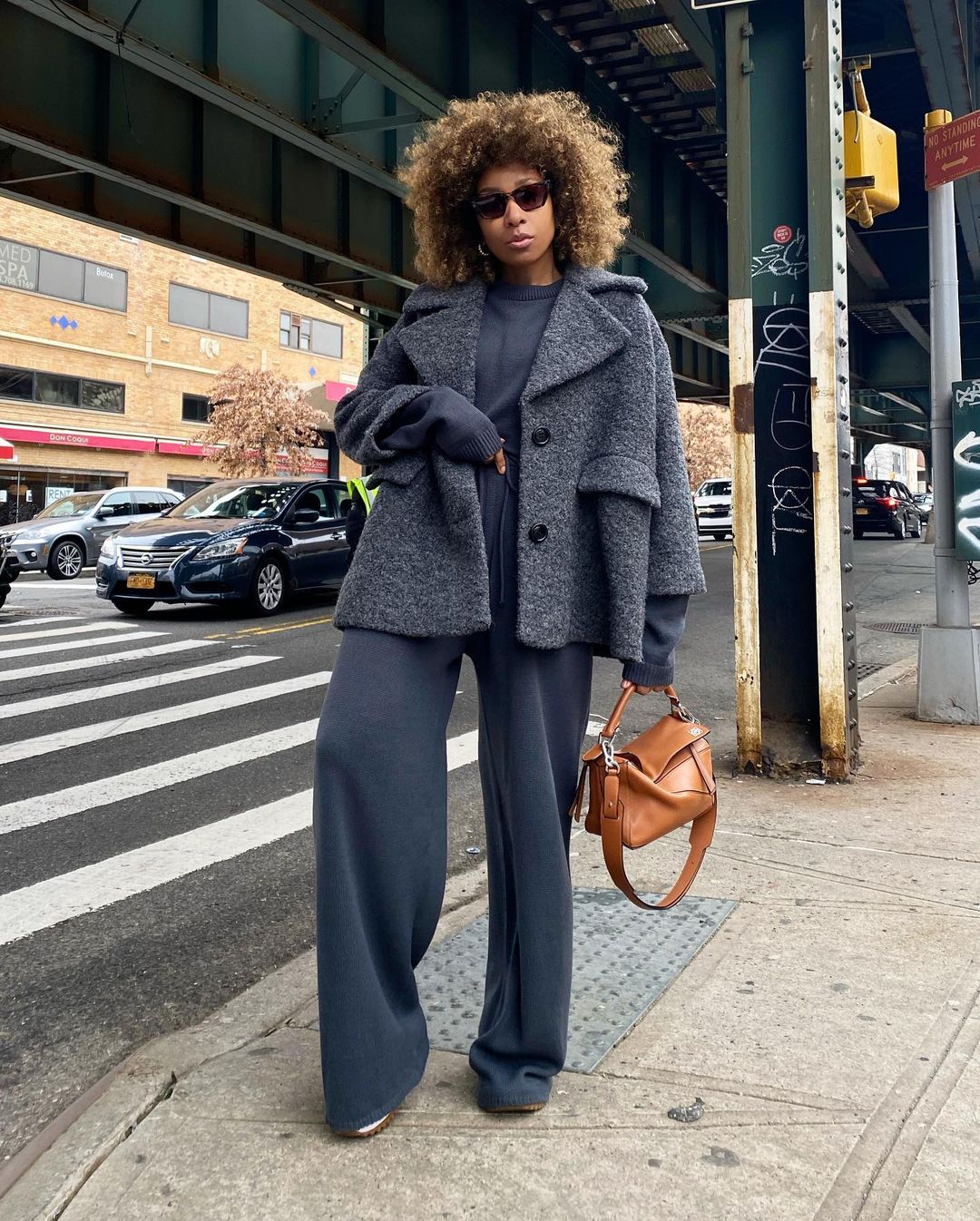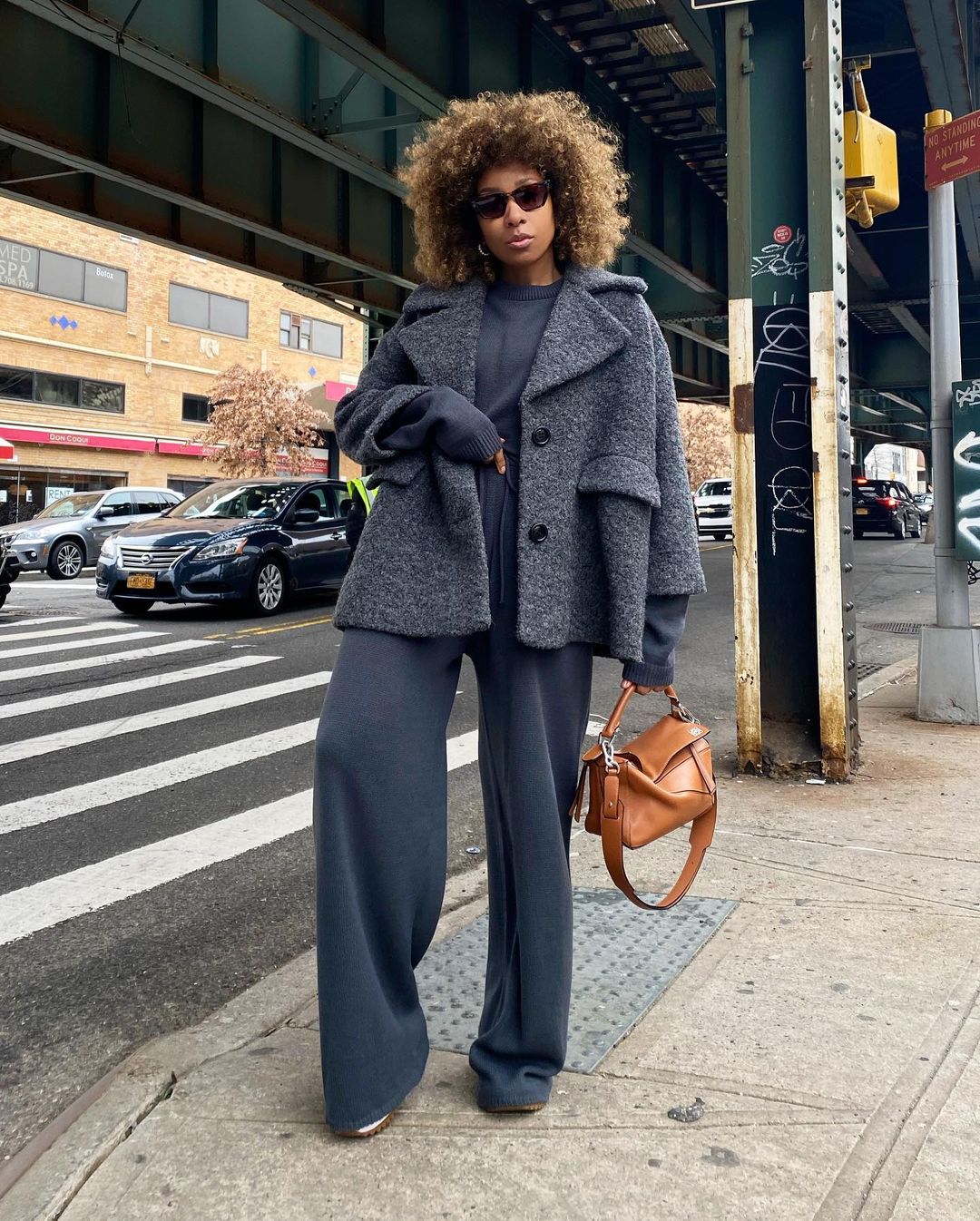 Delicious Caramel
As previously stated, monochrome dressing should be easy in execution. So for this outfit I kept things minimal but cool. Paired a leather trench with coordinating knee-high boots in the same tone. The result is elegant and seamless, top to bottom. Topped it off with my Gucci horsebit shoulder bag – a classic borrowed from the equestrian world.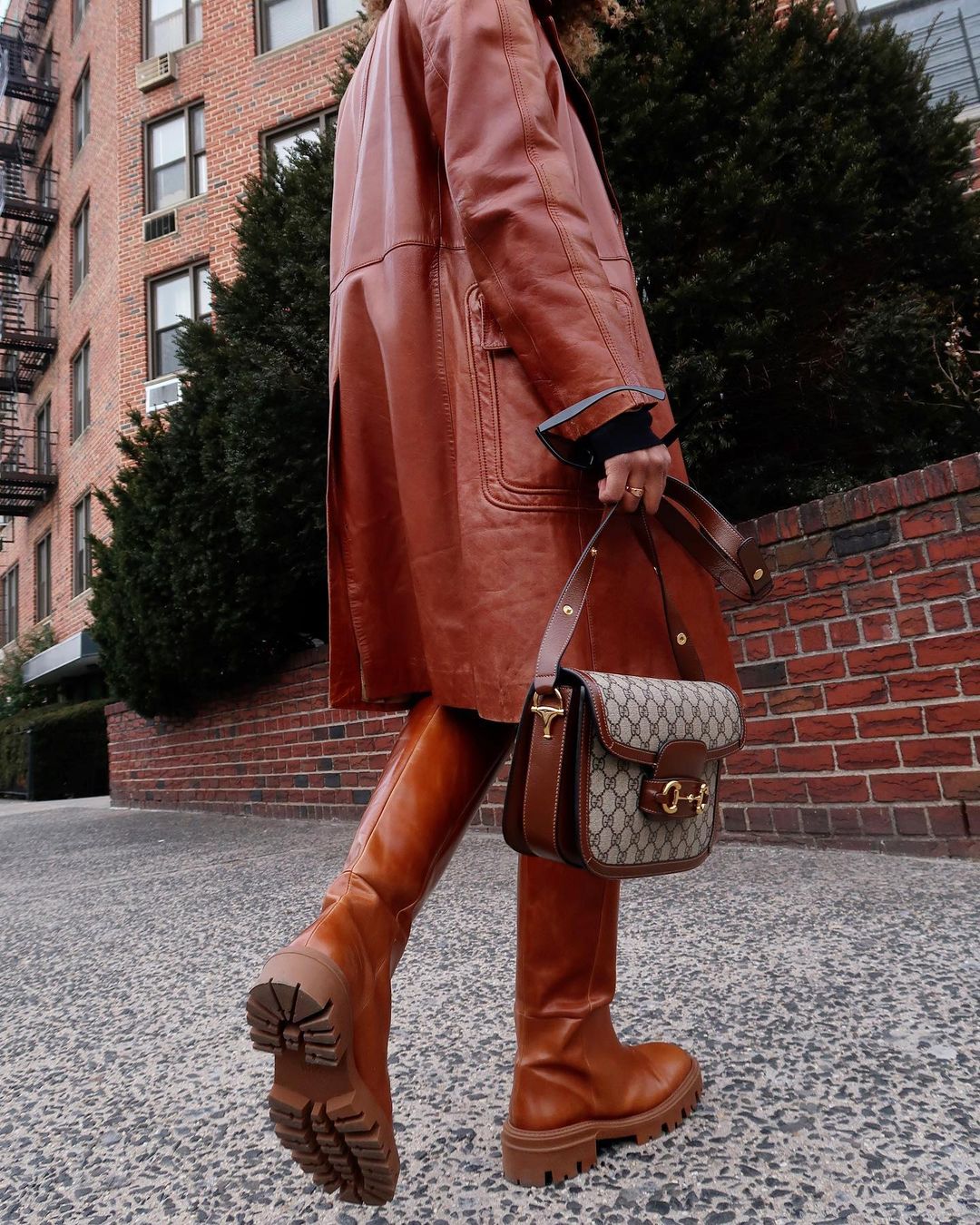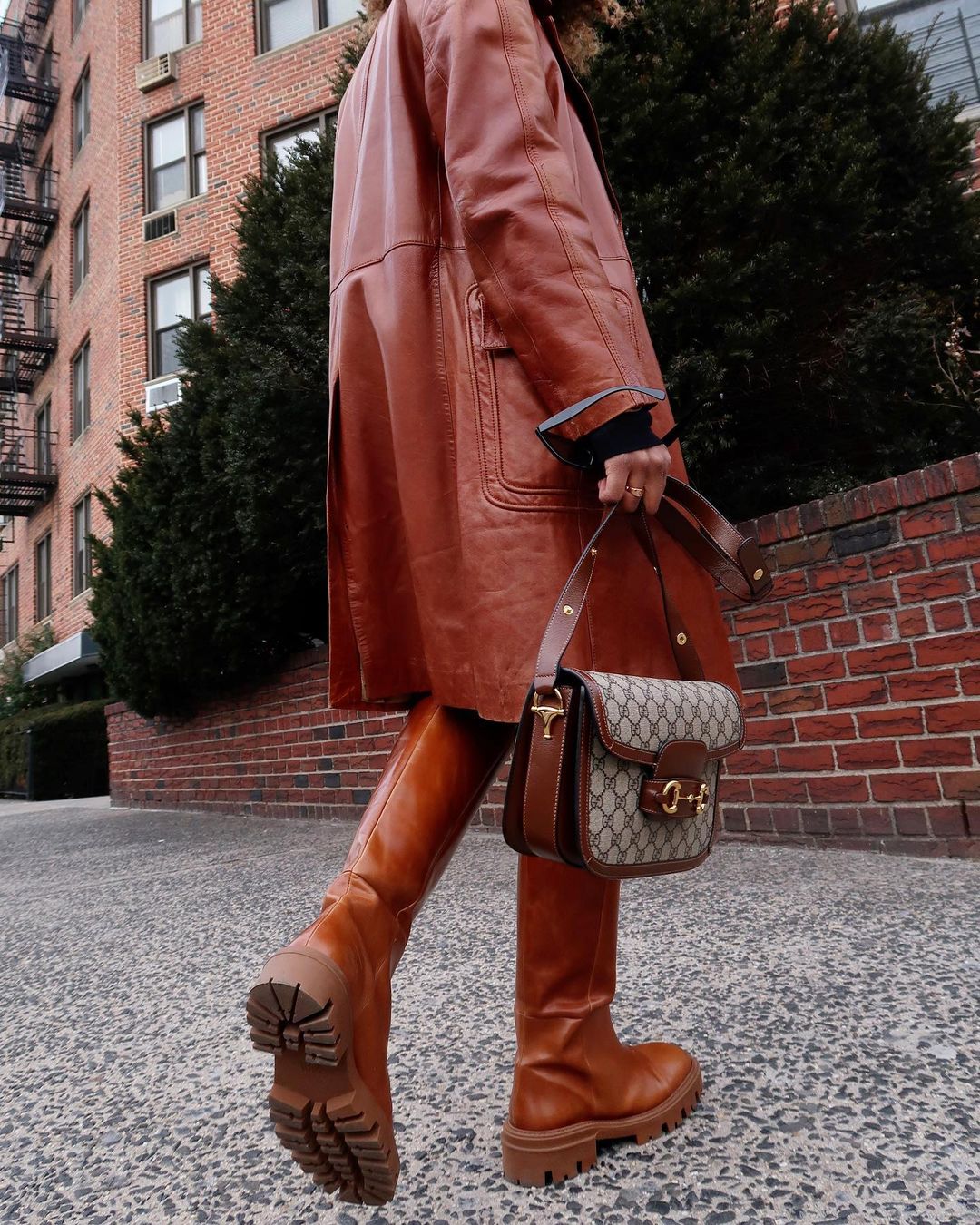 Dressing head to toe in a single color may sound daunting, but it is one of the easiest ways to elevate your look. This approach to easy dressing doesn't ask for perfection. As long as you can find pieces in similar-enough tones, the final result is still killer.
Question: who's going to give this styling trick a try?