Why wear one print when you can wear two (or three even)? Clashing prints is one thing I'll never get tired of. However, there are tips (I wouldn't call them rules) for this bold wardrobe move, and despite what you might think, clashing prints are surprisingly wearable. If it doesn't come naturally to you or you are terrified at the thought of this, just follow some of the tricks I gathered below. One thing I can tell you about these "rules" of fashion, it's that they are meant to be broken. With confidence. There is no such thing as a fashion mistake if you're learning to be honest. If you still don't know where to start and need a little guidance this post is for you.
The easiest way to clash your prints? Buy a single piece that already features mixed prints in one like this dress I'm wearing here. Multiple florals in one full piece. How brilliant is that? Sounds like cheating, but it's not I promise.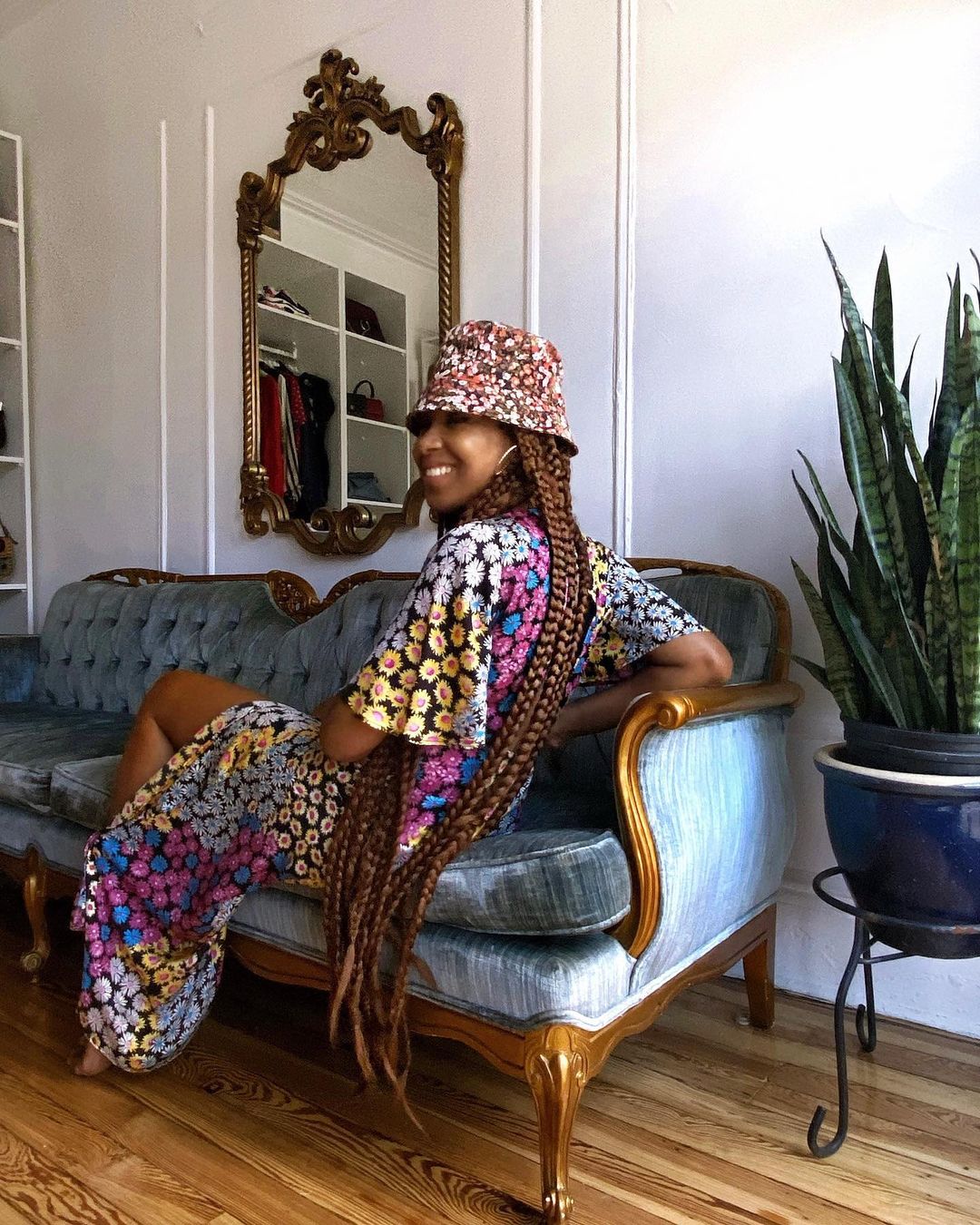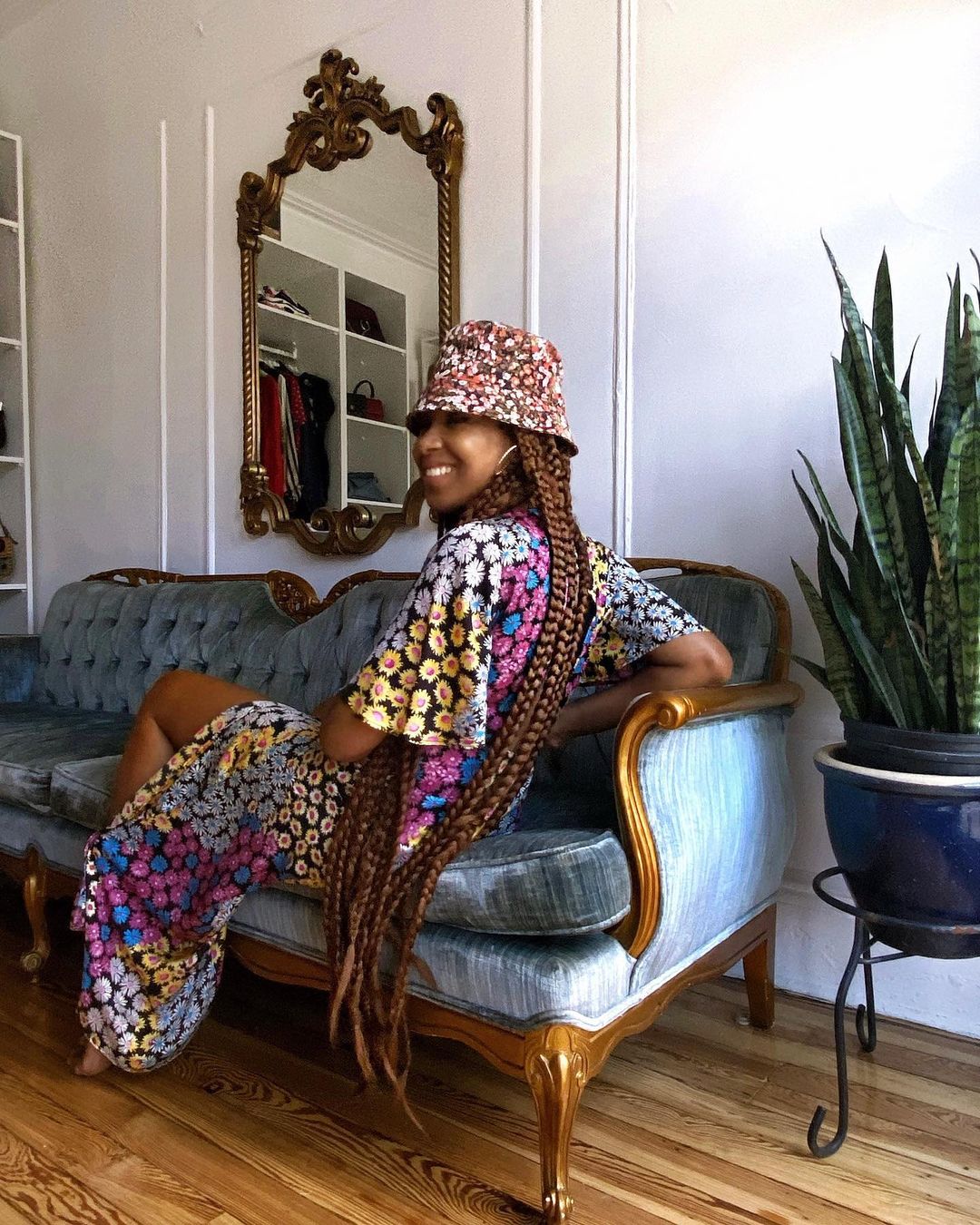 Sticking to a color palette (see what I did with the paisley print on the first picture) or a single print in multiple complementary colors (the look right next to it) are also two foolproof approaches and they look insanely chic.

Remember when I told you to think beyond florals for spring? Animal print is just a timeless alternative. You have my blessing to mismatch this flamboyant pattern like never before. Ways include: the same print in varying colors or clash opposite skins such as snakeskin and zebra in the same outfit like I did in this picture on the right. It's the wildlife life (what?). Also, another great tip is to get your outerwear involved. Simply sport a patterned top or slip dress, and throw on a different printed jacket.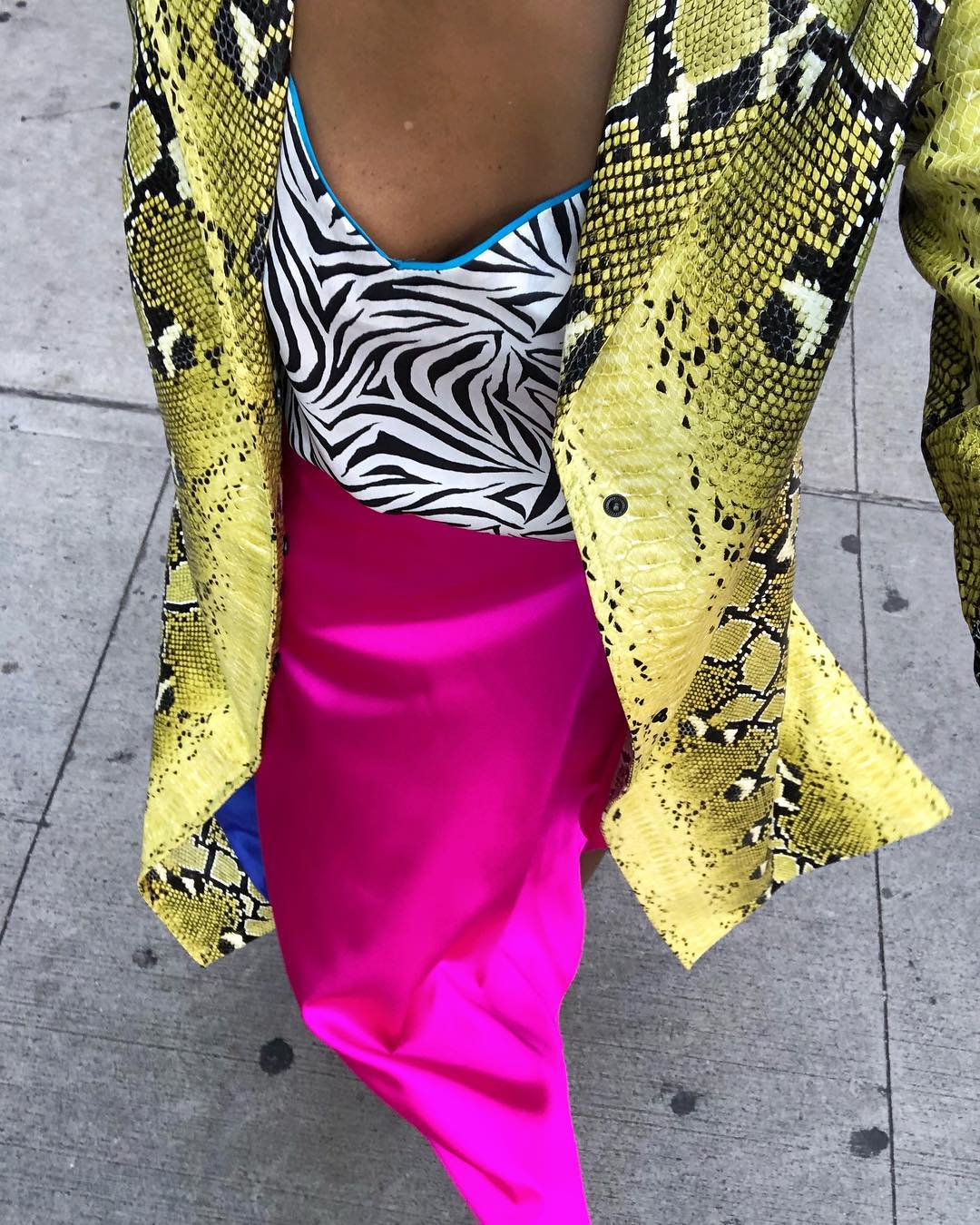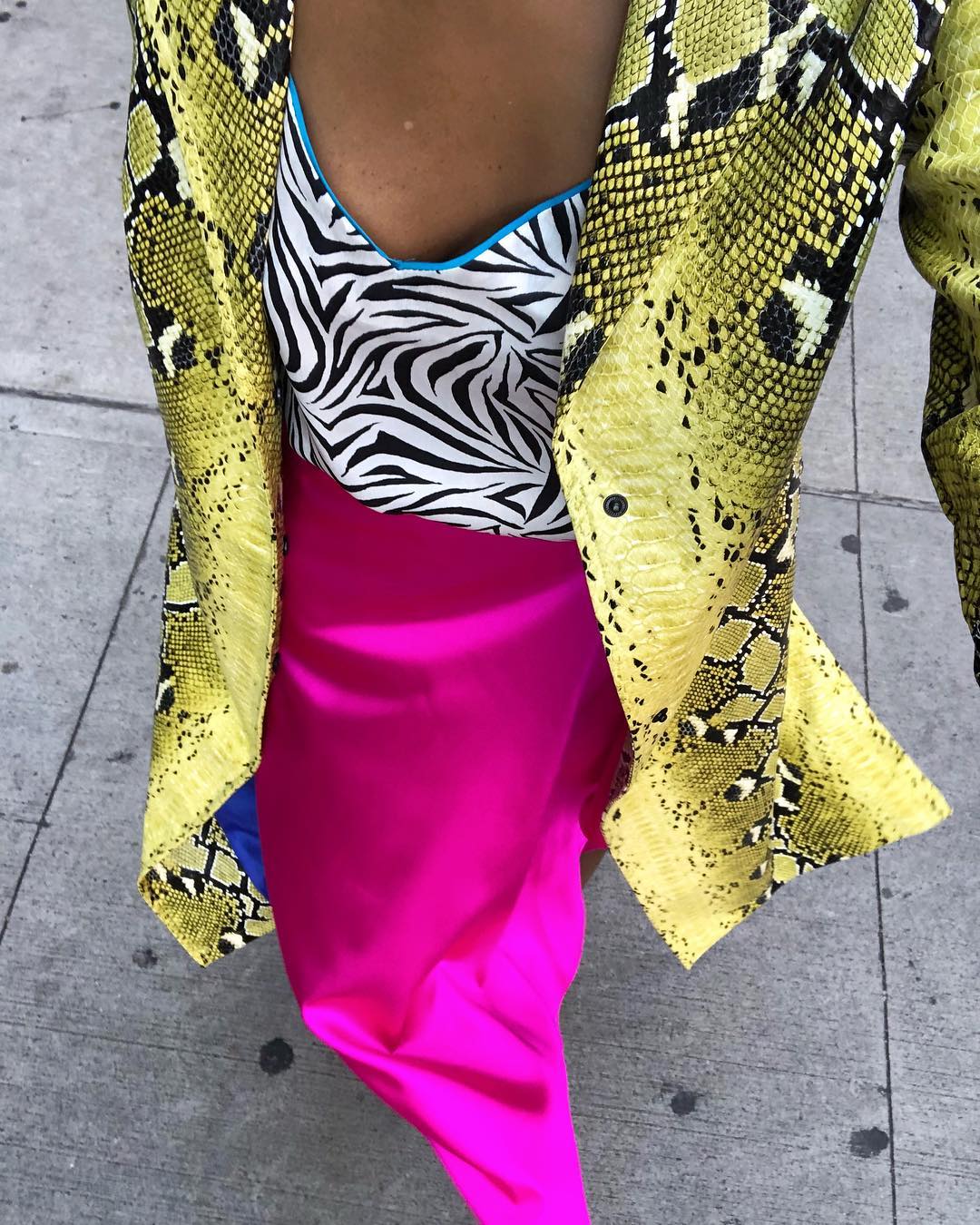 Polka dots with stripes is a no-brainer, especially in black and white. Besides, stripes are the ultimate clashing tie-together. The simple hard lines mute and draw the eye away from the other feature pattern, regardless of how attention-seeking it is.

Clashing doesn't have to mean that your whole outfit is having a wild party. By leaving one piece neutral, you can reduce the busyness and get away with a bolder clash between the other elements.
To sum up, clashing is a head-turning fashion statement and a fun way to transform outdated soloist pieces into revived ensembles. Separately, each piece seems to be polar opposites, but when combined, they somehow live together harmoniously. I personally love it (as you probably already know) and I think the best tip I can give you is, if you're not sure if it works, but you like what you see in the mirror, your clashing statement is a winner. Don't overthink it. Tell me, are you a clashing prints addict like I am?