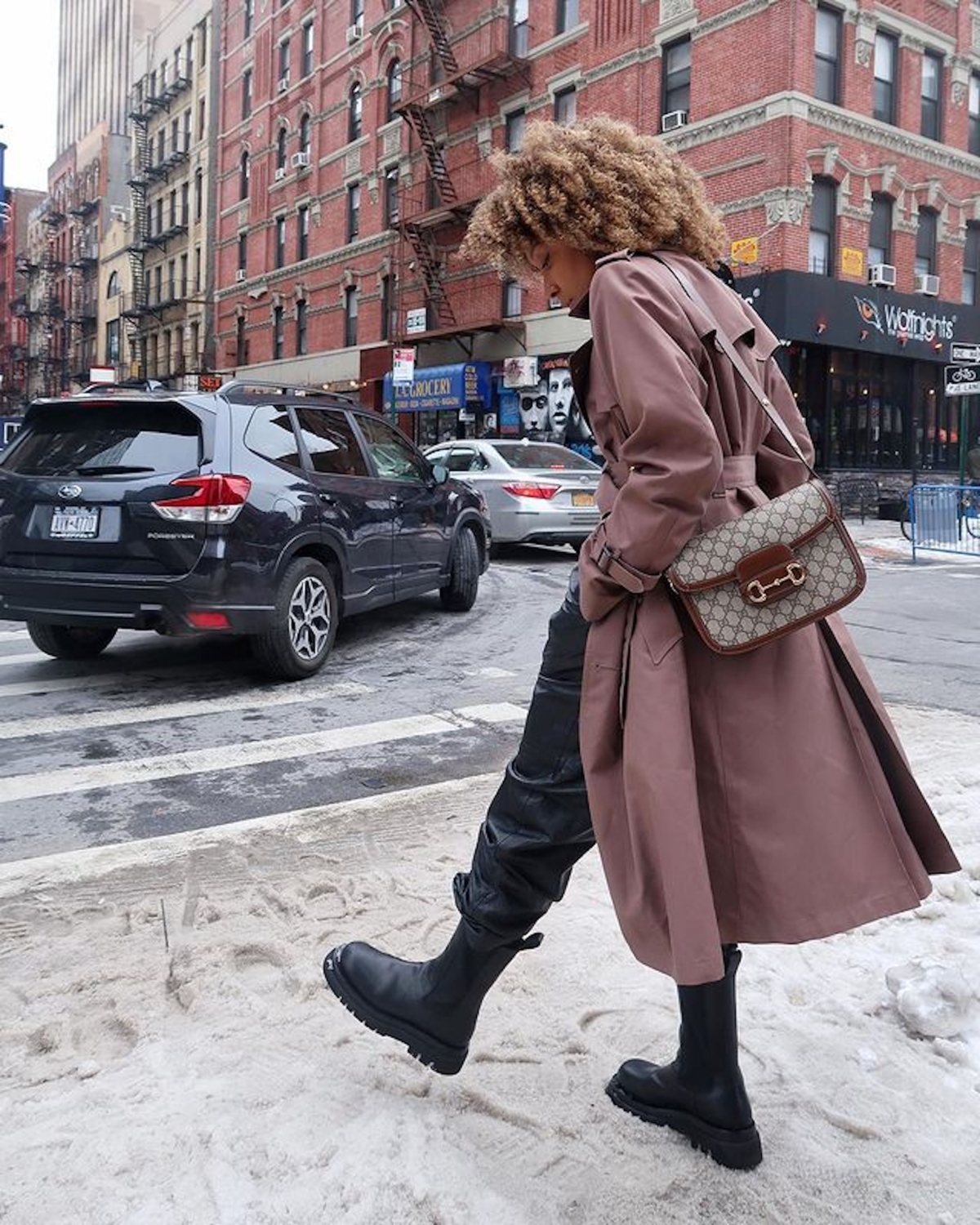 Transeasonal dressing can be tricky. Our indecision of choosing something to wear is as bad as the weather being warm one moment and cold the next. Formulating an outfit during this time is no longer fun because we've grown tired of lugging around winter coats. And, the thought of wearing a strappy dress in the lukewarm weather is equally not as exciting.
I'm here to tell you that it doesn't have to be as complicated as it seems! It might require some investing in a lightweight coat like the brown trench I'm wearing above, or adding a few key accessories. To fight our fashion blues, I've created a simple head-to-toe rundown of how to become a transeasonal pro.
It'll make you realise that transeasonal dressing really just the best of both worlds.

Lightweight Outerwear

First up – Outerwear! Or light-weight outerwear to be more precise. It's time to pack up those woollen and chunky coats for something more breathable. In this instance, I'm opening the book of our favourite classics – Blazers and Trench Coats. They're timeless classics for a reason. And, if it isn't broken why fix it?
What makes them ideal for transitional seasons is that their structural form protects against any unwanted cold wind and rain. In addition, their lightweight fabric composition are perfect for warmer weather.
Blazers and trenches are so easy to layer over pretty much everything! Their real show of versatility is seen above where I'm wearing a short dress with a long-length blazer. In other words, you've been itching to let your legs breathe again, a blazer or trench is a perfect component.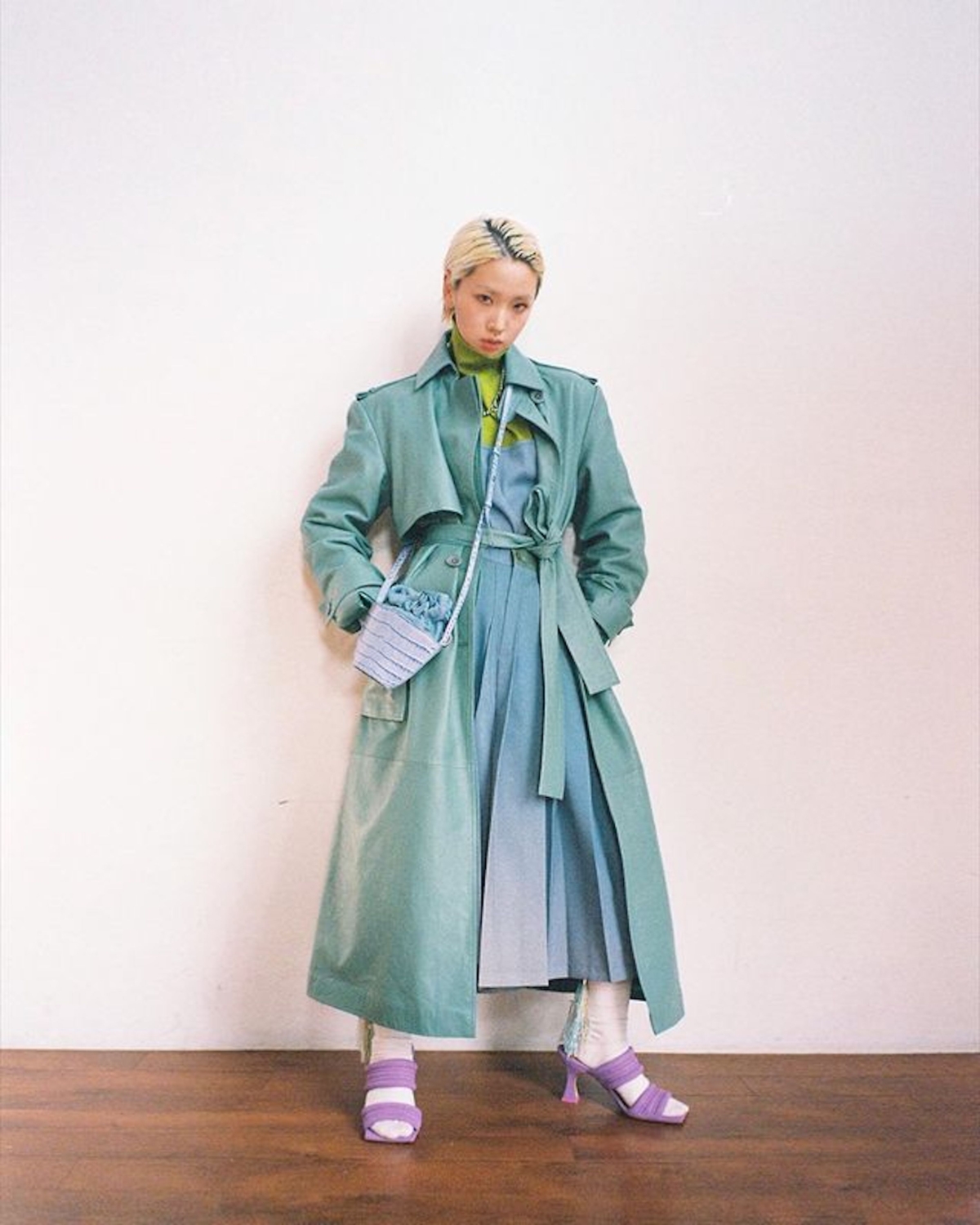 A styling tip for this look is that the outer hem should be longer or the same length as the dress/skirt. This creates for a really elegant silhouette!!
And they can be worn over jeans too! I've mentioned a few styling tips in my menswear article if you would like some extra inspiration!
Although Blazers and Trenches are classics, it doesn't mean their colour or cut has to be!). That being said, why not work the new season colours though a trench! Due to their classic look, it's definitely an item worth getting a high end version of – if you're ready to take the leap, THESE TRENCHES HERE ARE KILLER!
Blazers and Trenches are constantly being reinterpreted at the same time, their styling versatility remains timeless.

Transeasonal Head Accessory: Silk Scarves & Bucket Hats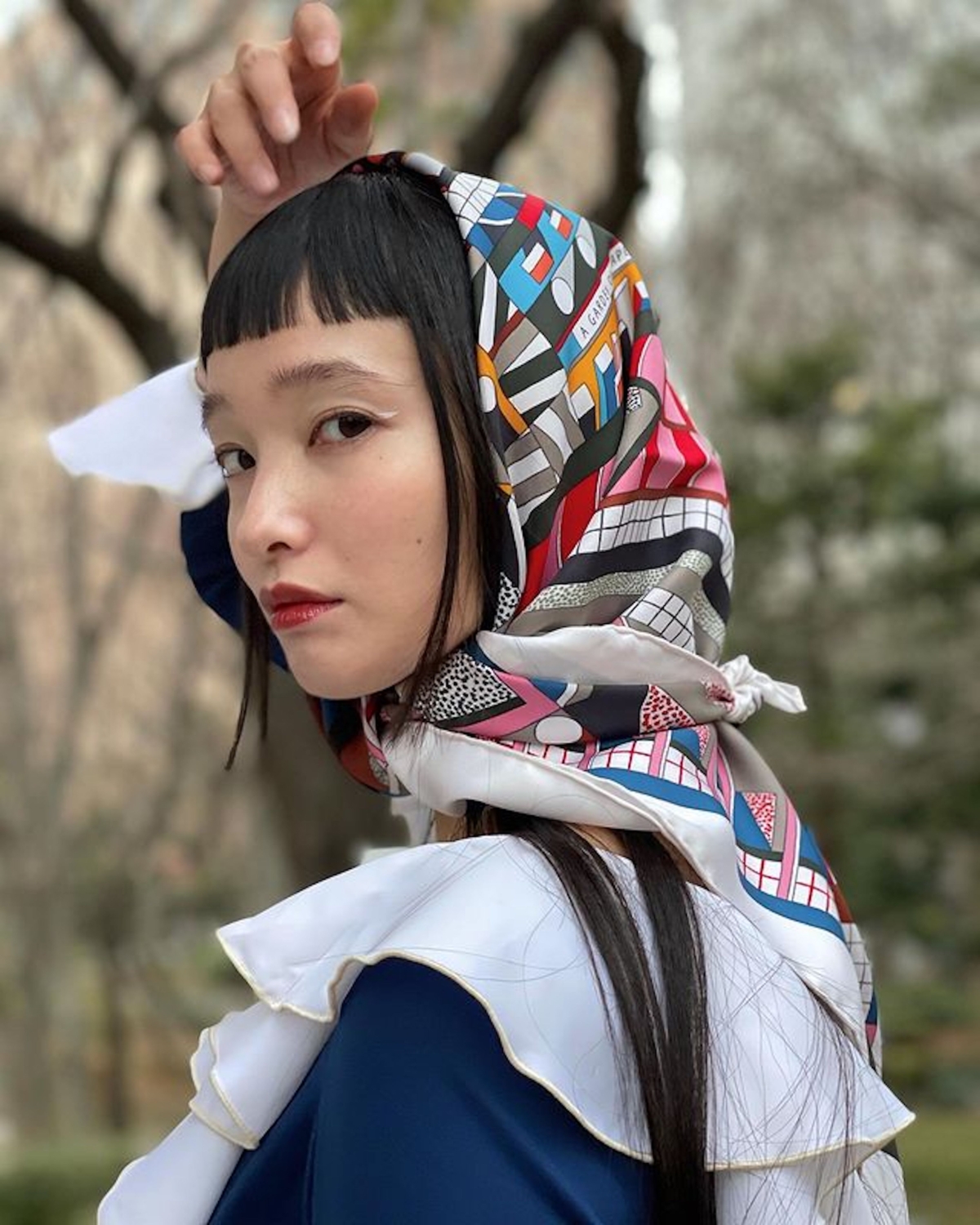 Head accessories are often overlooked, but they're the perfect addition to a transeasonal wardrobe!
Silk scarves and Bucket Hats are serve as a perfect colour/pattern accent for an outfit.
Take out your favourite silk scarves from your drawer. Not only do they look elegant, but there's more than one way to tie them (- around your neck, the back of your head, and even transforming it into a necktie). The best part is that your ears are stylishly protected, and if it gets too warm just slip it back in your bag.
If scarves aren't your favourite, try a 90s inspired bucket hat. They complete any casual outfit and shields from any unexpected strong sunlight. Small details like good head accessories really make all the difference!

Bodysuits & Second-Skins
You all know I can't be without a good underlay, especially in transitional weather.
Second skins and bodysuits are a great component for those spring tie-dresses or low neck blouses that are waiting patiently in your 'spring clothes' corner.
Layer them over a black dress like I've done here (adding extra warmth) or even wear as a top.
The lightweight and breathable material makes second-skins and bodysuits basically a must-have in a transeasonal wardrobe.
If you've been following me for a while, you'll know that I have second-skin tops ranging from plain black and leopard print.
They can be as exciting as you make them – try this second-skin top from Kai Collective (it keeps selling out for a reason!)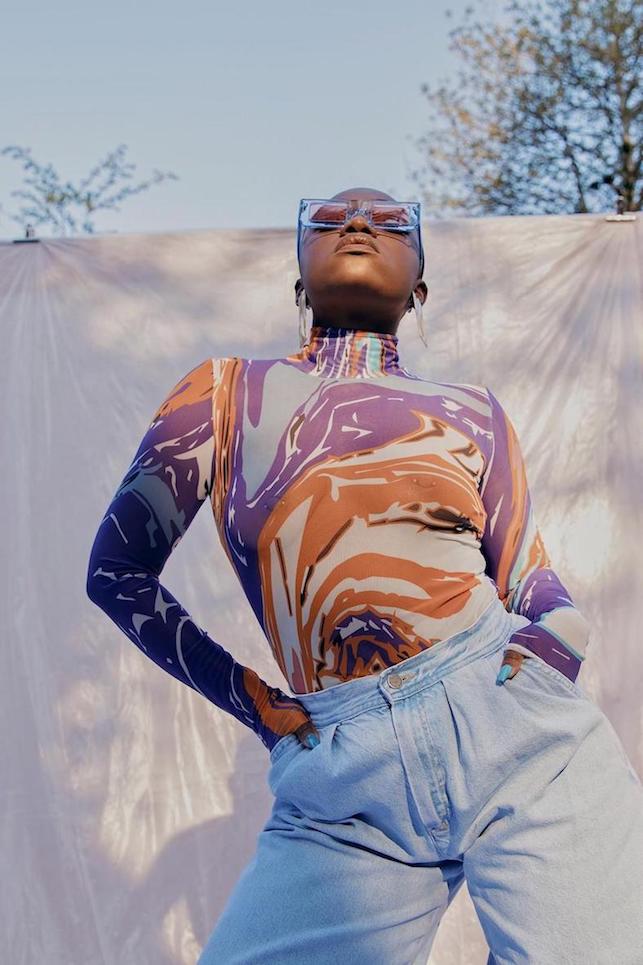 Transeasonal Shoes: Loafers
Pack up those heavy black boots and get inspired by transeasonal shoes: Loafers. The school-girl image of loafers have shed as more people have begun to realise that their closed toes, raised flat-forms and sturdy structure are ideal for transitional weather.
Pair your loafers (like these ones from Ganni) with bright socks or tights to create a beautiful accent colour for any outfit! Loafers also pair seamlessly with jeans and a blazer – a great transeasonal outfit combination that is so easy to wear! Wear them with dresses and skirts too. They'll help balance out any overly-feminine looks.
These shoes are much easier to wear that they seem! Which begs the question, have you tried loafers before?