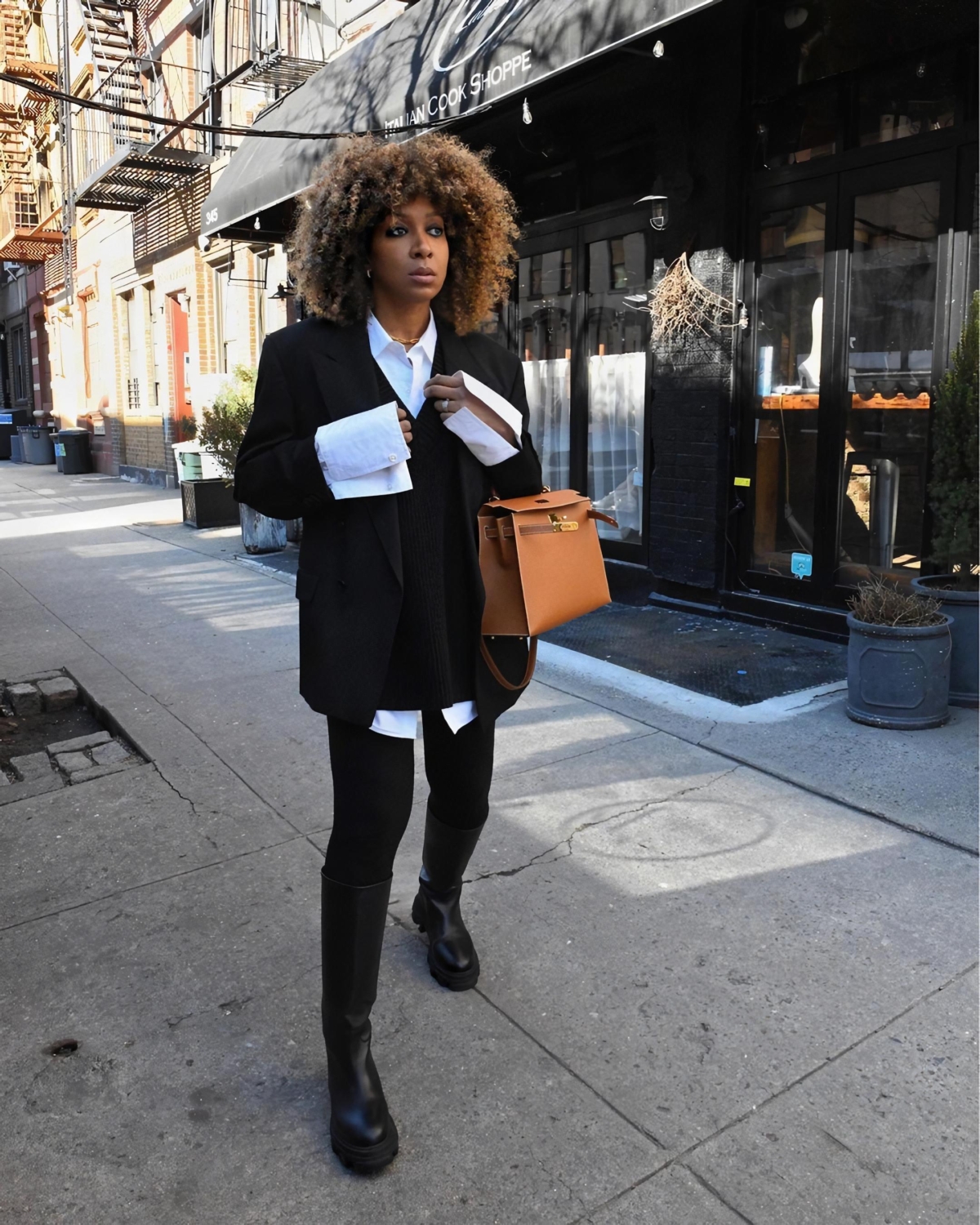 I've been saying this for the longest time, but the men's section is THE place to go for some of the best fitting items in your closet. Once you realize how amazing all the menswear pieces look put together, you just go straight to the source and claim them as your own. Scroll through the five spring items you need to immediately steal from the men's department.
The button down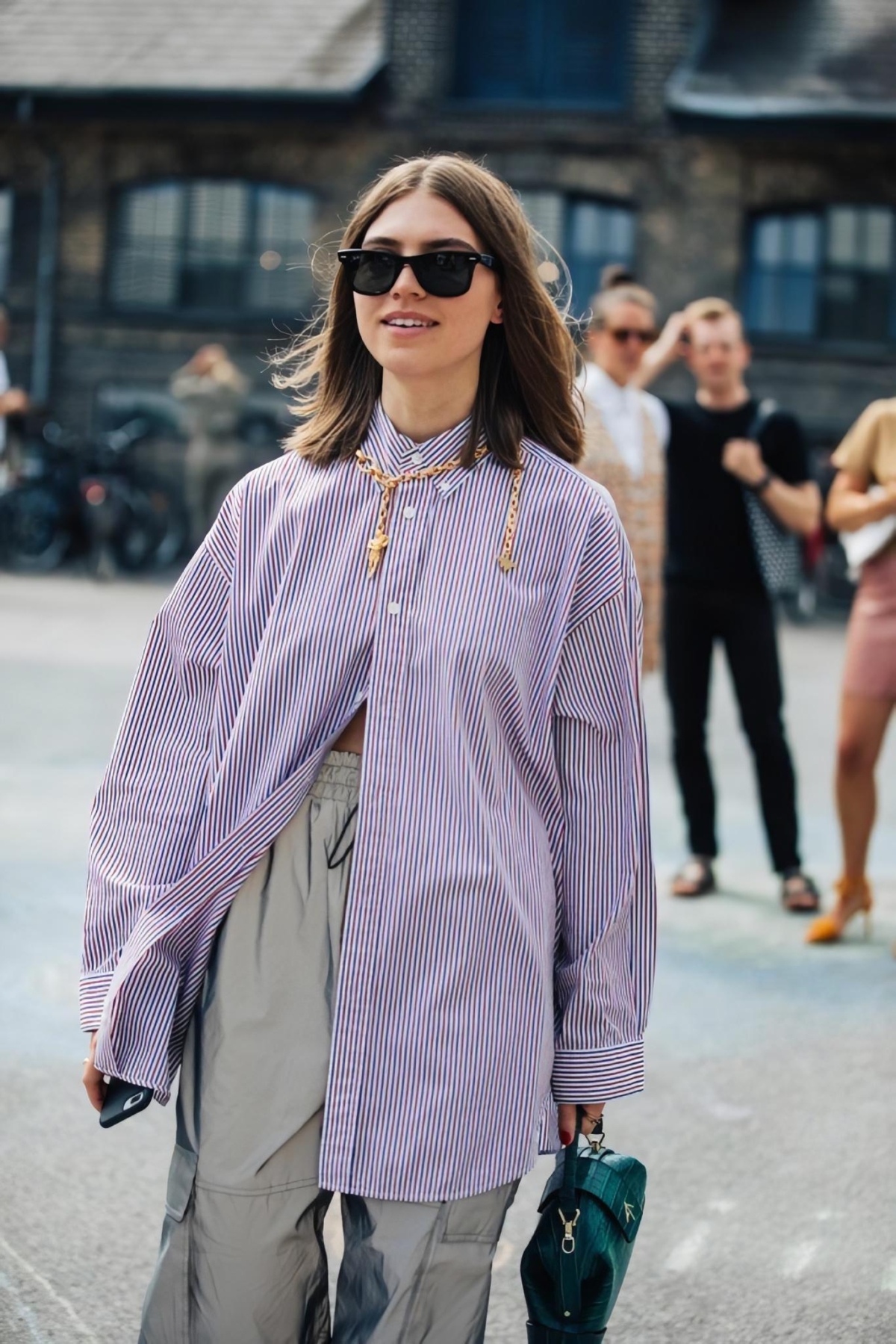 Oh yes, that giant men's floppy cuff life. It just looks effortless. It's easy and versatile to style, as it looks good as a layer at any given moment. You can wear it open for an even breezier look or opt for the one-button-only move. Rolling up the sleeves is another styling trick very much appreciated – it not only looks good but keeps them from ending up inside your pasta. When hoping on a Zoom call or heading out for errands, throwing a button-down over a tank or spaghetti straps top can give an outfit a look of intention even if it was just a get-out-the-door moment, really. Stack your gold jewelry and favorite pair of jeans and that's it, you can call it a day.

The vest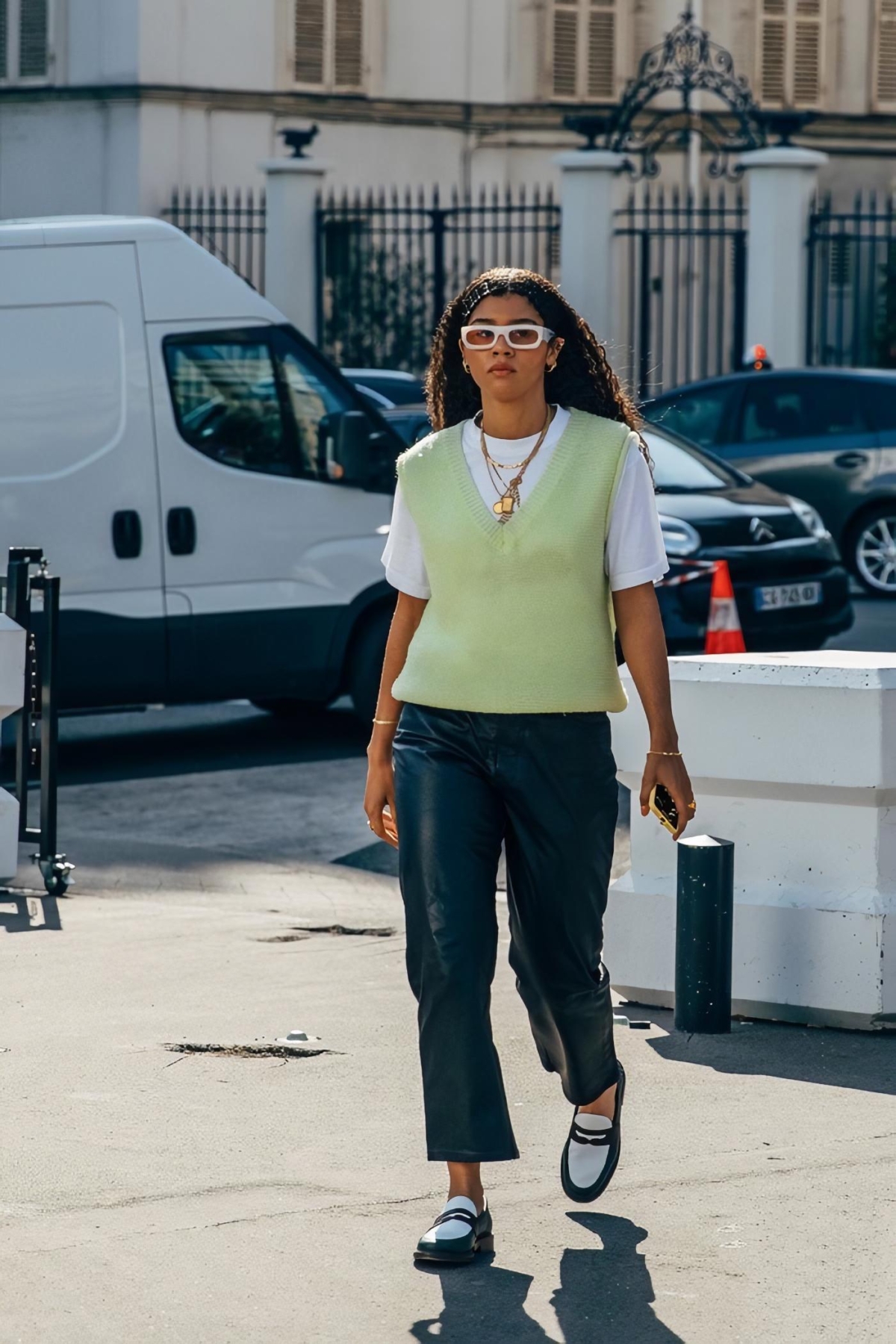 Everyone from Gucci to Burberry championed the return of feminine formality – I'm talking pearls, brooches and cardigans. But can we just turn to another grandparent for inspiration, please? The old man dressing is kind of the best thing that happened to fashion in a while. Borrow those huge reading glasses and chunky brogues and get on with the vest. A lighter cotton version one for spring will do the trick. There are no rules but a slouchy silhouette generally has my heart. The beauty of this piece is that it can be styled with literally anything, from t-shirts and mesh roll necks to white button-downs and printed pussycat bow blouses.

The blazer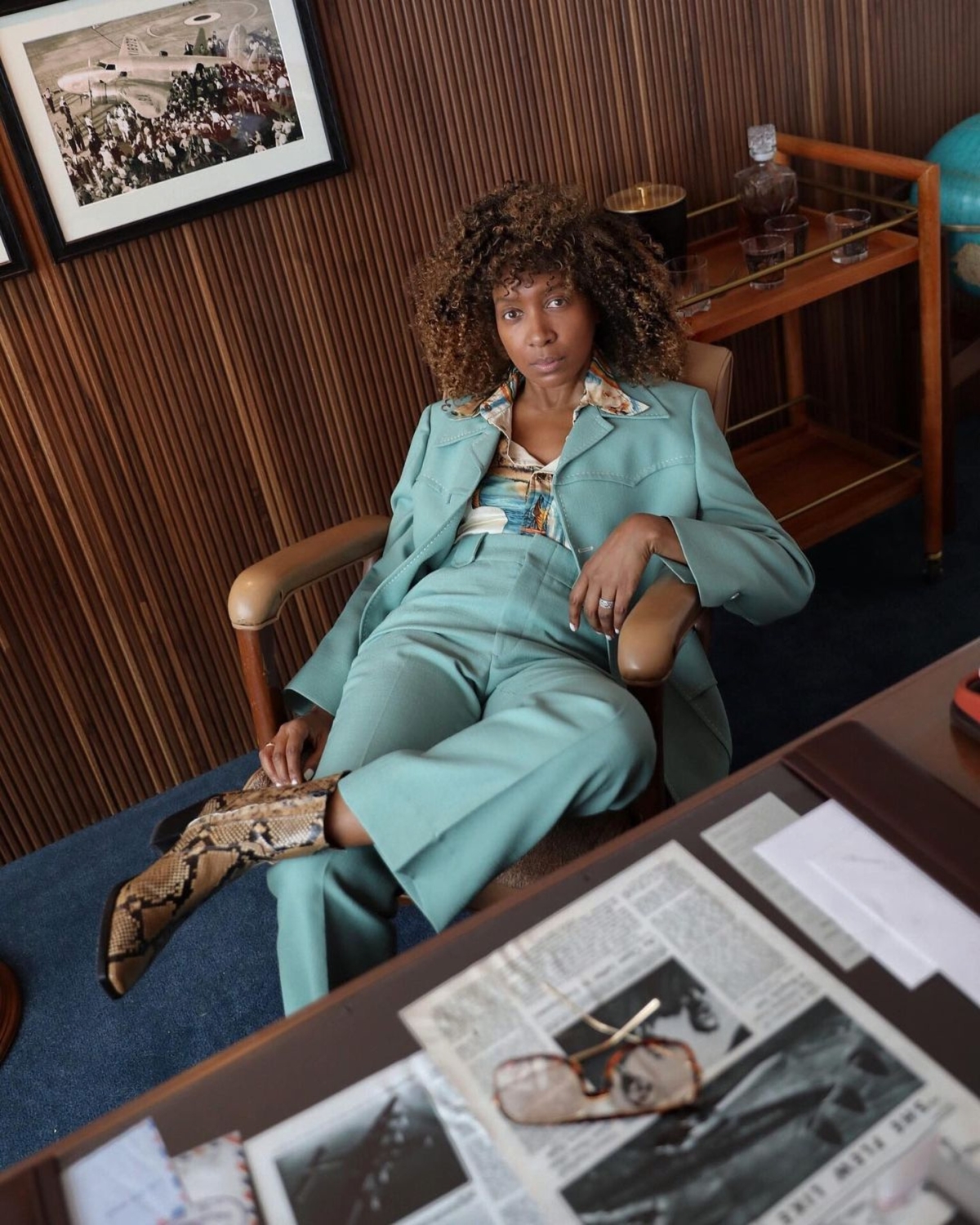 With the menswear blazer, you either go big or go home. There's no in between. Get those power shoulders rolling and the bigger the lapel the better. I have this feeling of I-can-take-on-the-world when I'm wearing a great blazer. Don't you? A checkered one for a classier look or even a bright colored one to make a statement. I am confident the slouchy oversized blazer look is the fashion uniform of choice. A simple yet polished formula that you can't go wrong with. Looks cool and like you didn't try too hard and it's the perfect accompaniment to my off-duty jeans-and-combat-boots outfits. When you find your men's section perfect blazer, trust me, you will never look back.

The slacks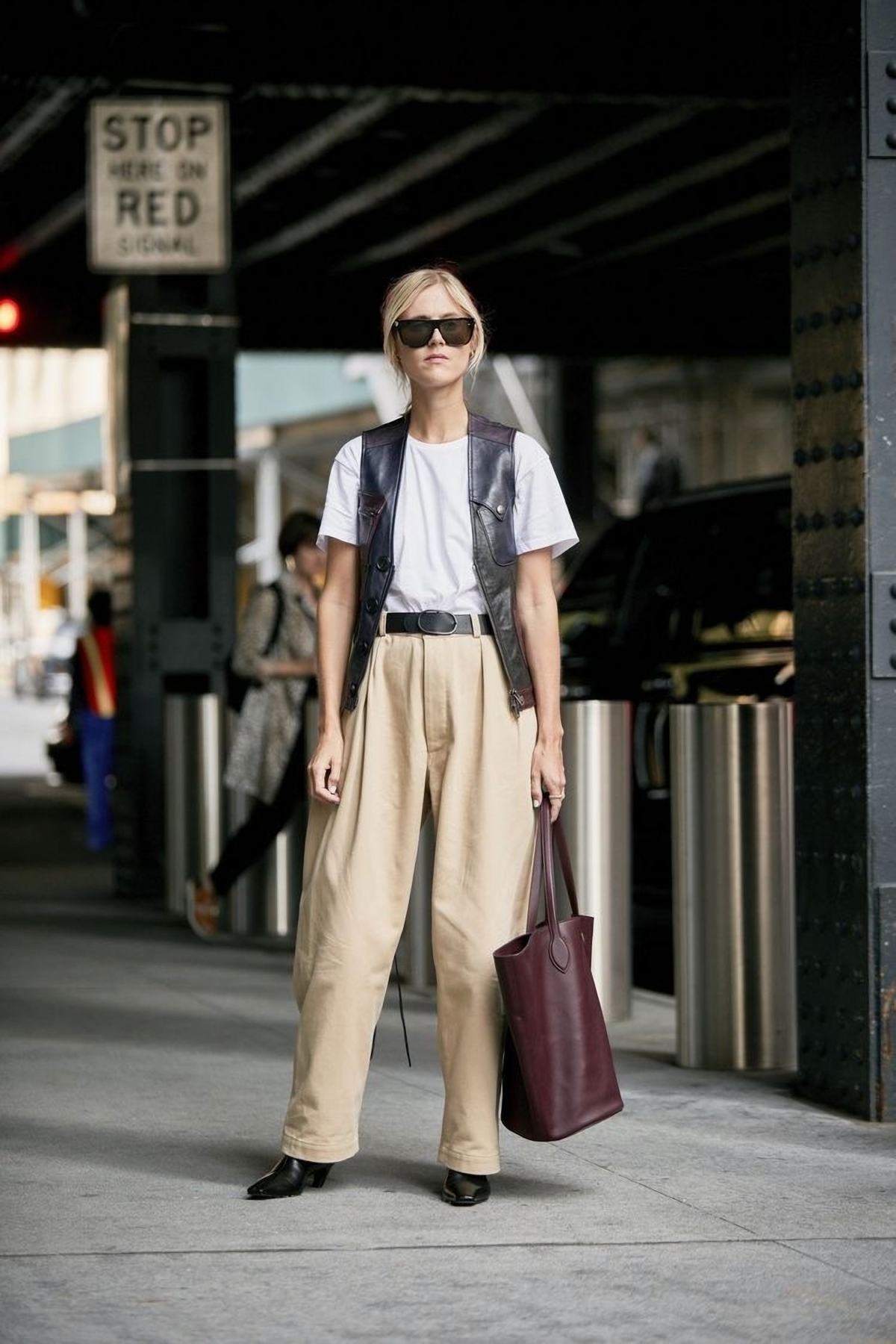 It's time to part ways with whatever trousers you were wearing before (something tells me sweatpants) and make room for a new kind of wardrobe staple: the menswear slacks. Loosely-cut trousers for informal wear, that's right. If you go one or two sizes up and cinch them in with a belt you can tuck literally anything inside. They just create a striking silhouette and a classically cut pair will never go out of style. These trousers are incredibly versatile, slotting neatly into both a working and weekend wardrobe. Thanks to the high waist, they have the power to make your legs look twice as long, and can be worn in a multitude of ways, from blouses to crop tops to sandals or my beloved Dr.Martens brogues.

The T-shirt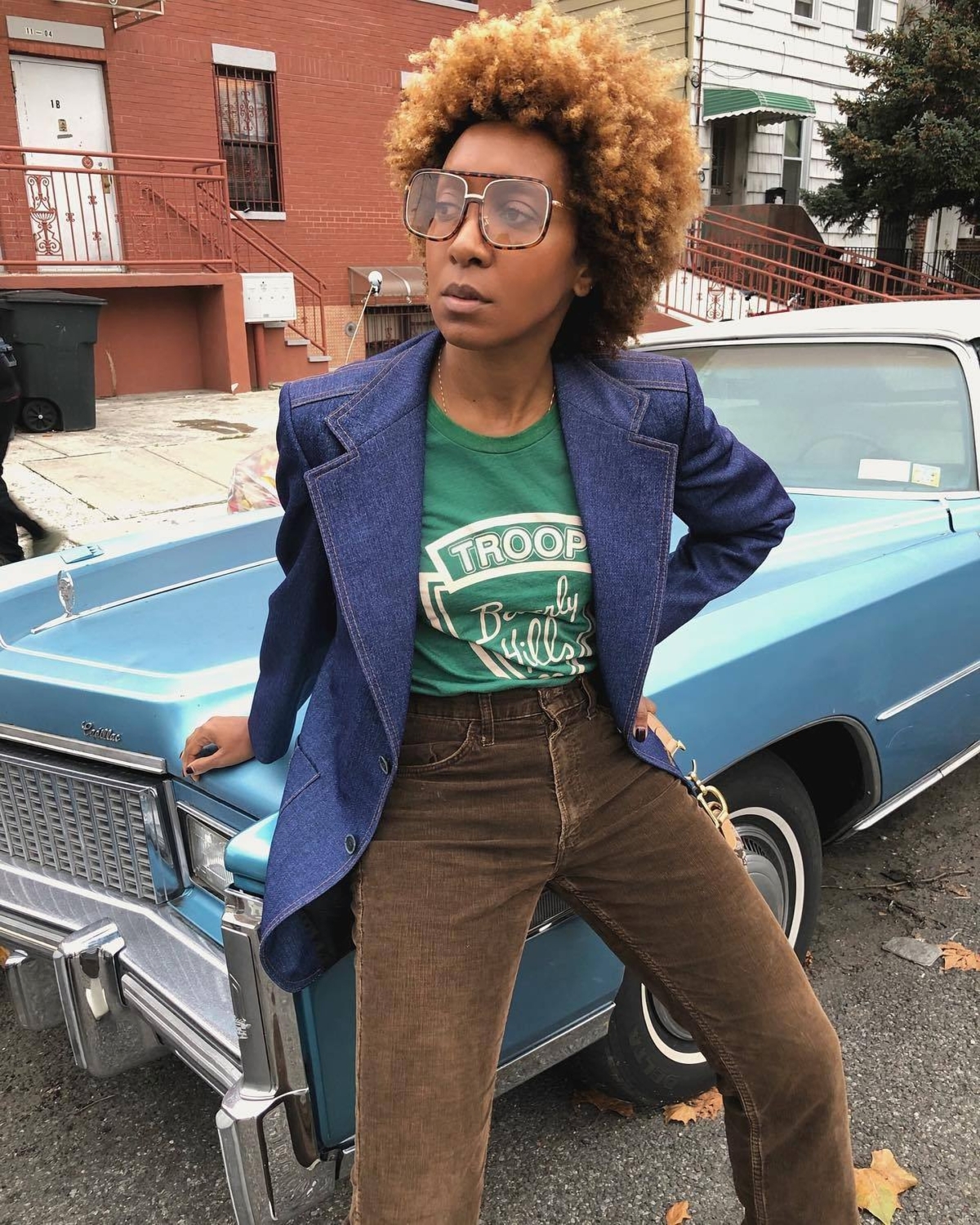 A t-shirt can quickly become iconic. From the band tee to that tongue-in-cheek quote you want to say out loud but really your t-shirt may as well do all the talking for you – a simple wardrobe piece like this is undoubtfully a wardrobe essential. The T-shirt isn't going anywhere, so whether you sport an irreverent message, show your love for your favorite metalheads or invest in a cult favorite, choose an oversized fit. Comfort has never been more appealing and when it comes to getting dressed, nothing seems to do it quite like an oversized menswear T-shirt. A bit of freedom. A bit of relaxation. Add it over your long denim shorts or a midi skirt and under a classic trench or blazer and your look will be anything but boring.