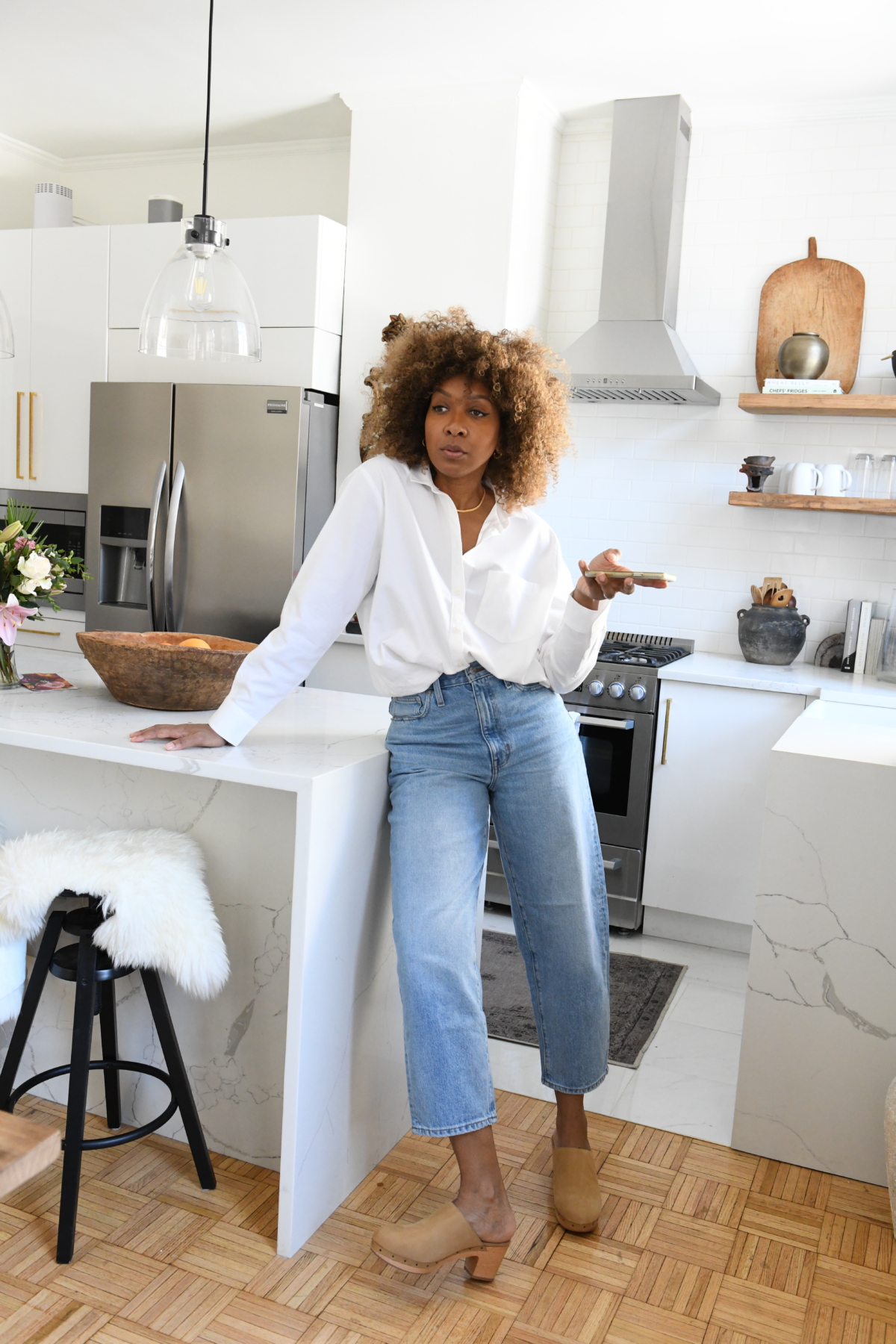 Jeans. Most us have a pair. I dare say all of us have at least had one pair in our closet in our lifetime. They're an iconic staple that can be worn all year round. While the classic trench might be struggling to reinvent itself, jeans are constantly evolving.
There are more cuts and options than ever before. As well as sustainable consciousness, we know how costly jeans are for the planet. That's also why have that go-to pair of "good jeans" are that much more important.
Spring trends are inviting us to find that "good pair of jeans". Good, not only because of the flattering silhouettes, but also good for the planet.
What exactly do good pairs of jeans look like?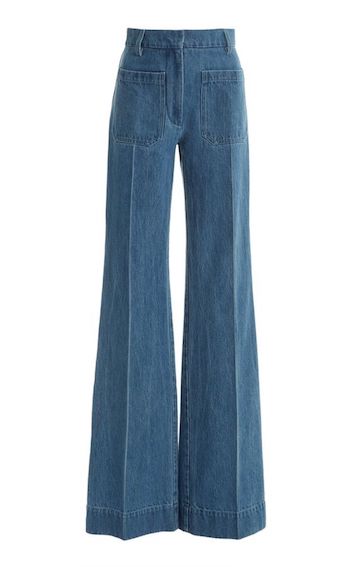 There are wide cut jeans, bootleg, flares, straight leg, skinny jeans and many more. Out of those, which is the superior cut? Which is the one that will make heads turn and your best friend telling you every time they see you, "Ugh, those jeans are incredible"?
The answer to the 'best jeans' is a little like the answer to the universe from 'The Hitchhiker's Guide to the Galaxy': 42. (Terrible joke I know), but I meant to say, the answer is that there is none because it's down to personal taste.
Though we do have our favourites! Finding the best versions of your favourite jean cut has just gotten easier. Or harder, depending on how you look at it (there's just so many good-looking jeans out there
Specifically for spring in 2021, skinny jeans are still out the window and looser cut jeans are the rage. It's probably because of the new founded love for relaxed bottoms and homey flexibility – like those sweatpants, but a little more outgoing.
This season spring trends is finding those 'good jeans' in wide leg, bootcut and straight-leg and mom jeans. (also a little pleat in there never hurt anyone).
WIDE LEG JEANS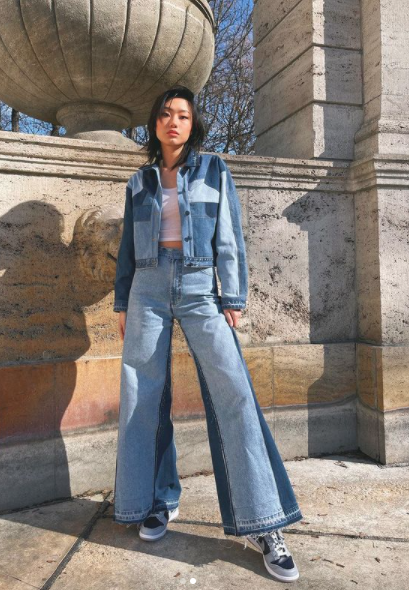 Contrary to popular belief, the wide-leg jeans are the easiest to style for spring. Because of the larger shape, you can get away with less precision tailoring. That doesn't mean that they can't be creative. Actually, wide-leg jeans have been getting more and more exciting!! See these wide leg jeans from Ksenia Schnaider (in the first photograph)! Designers and brands are experimenting with patchwork and contrast denim than ever before.
Don't get wide-leg confused with relaxed jeans. These are wide at the bottom, but a little more slimmer at the thighs (though not as slim as boot cut jeans – the flare isn't as obvious).
Pair these wonders with a tight fitted top to get that beautiful contrast shape silhouette. Give them a try if you haven't already – You're going to look great!

STRAIGHT LEG JEANS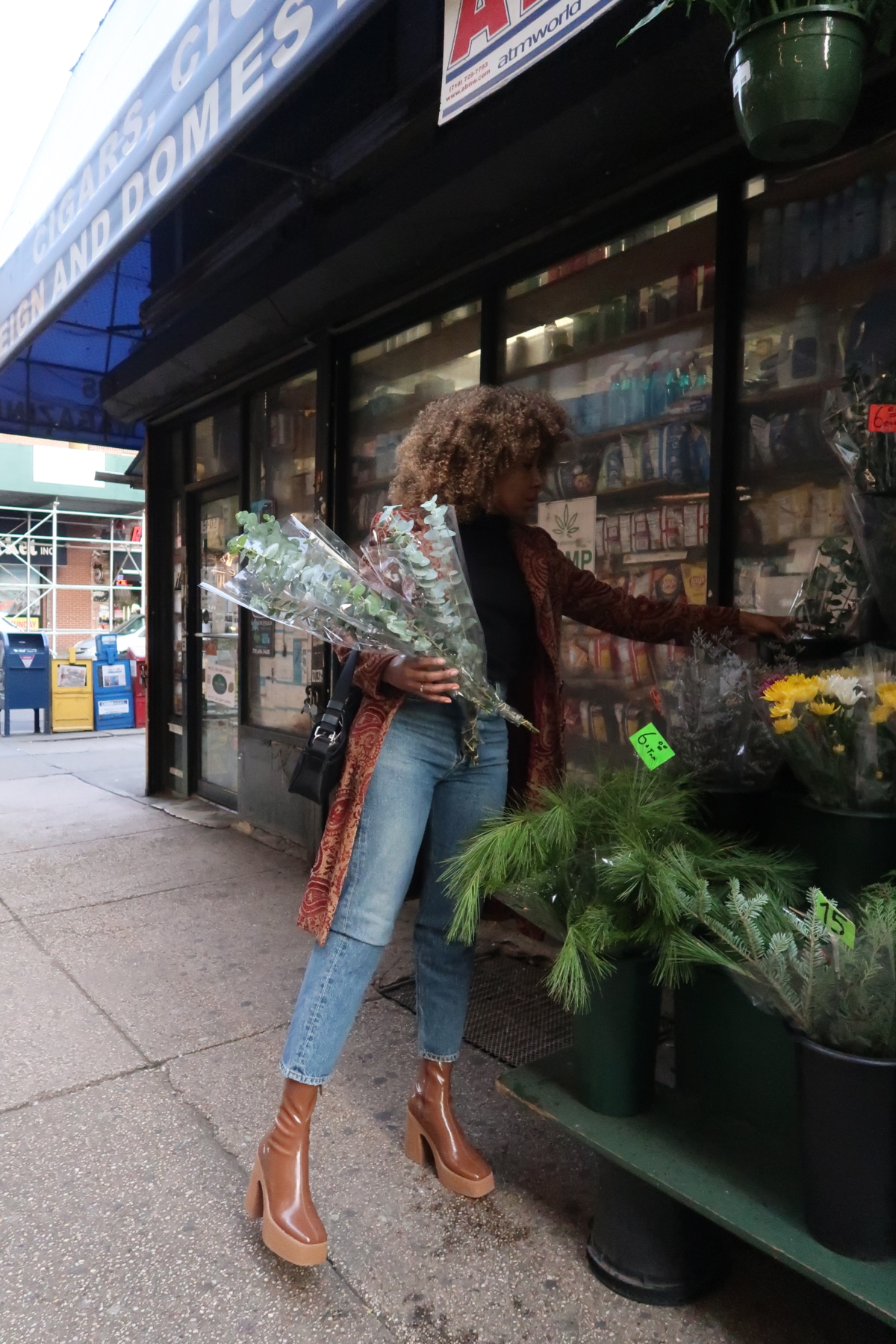 Straight-leg jeans are a timeless wardrobe piece. They're wearable in almost every occasion and never go out of style.
I'm not sure about you, but precisely because they're that solid 'good jean' shape, finding the best straight-leg jean is actually quite hard.
They have to be slim, but not too tight; nice at the butt, not too loose; and fall perfectly at the ankle…
Is that really too much to ask?
Luckily for you, I've scoured the internet and specially picked the best straight-leg jeans of the season. Your search for the perfect ones might just be over…

BOOTCUT/FLARES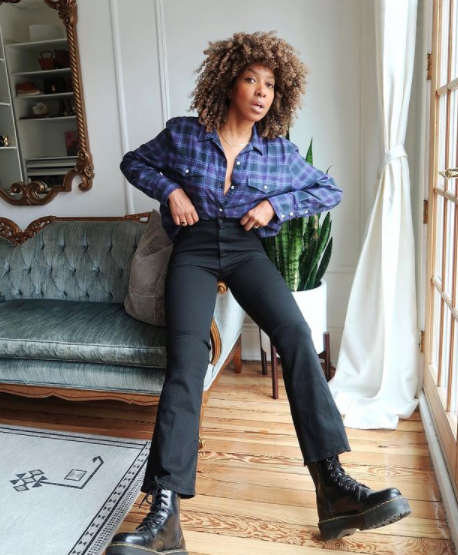 I have a secret obsession for flare and bootleg jeans. There's no other jeans style that is as fun and resonates with my 80s and 90s fantasies.
When I catch a glimpse of someone wearing jeans with perfect flare, I'm instantly mesmerised.
Some of the most stylish Parisian women are spotted wearing these jeans, especially for spring.
Flaunt your flares with a large white blouse (or a crochet top) and a colourful shoulder bag for that spring outfit perfection.
The only side effects to this jean look is the frequent envious side-eyes. One pair of eyes might just be mine.

BALLOON/MOM
Some of you were looking for the perfect Balloon/Mom Jeans, so here's an extra edit just for you.
Balloon-cut and mom jeans typically are high-waisted and tapered at the bottom (balloon jeans have a larger billowy effect at the legs). These jeans styles are definitely the most comfortable to wear and also look the best with belts.
Some people don't think they're the most chic looking jeans, but I disagree. There's plenty sophisticated 80s mom jeans outfit inspiration on pinterest and on Vogue magazine covers. The most re-shared mom jean outfits being from the late Princess Diana.
Though these 80s jean styles have been given a 2021 update. Pair yours with an oversized blazer taken from the men's section and your favourite spring heels – a delicious combo that I think more people should be getting behind! Or simply wear yours with a cotton tank top and belt. These jeans are a classic for a reason.

Which style of jeans are your favourite?