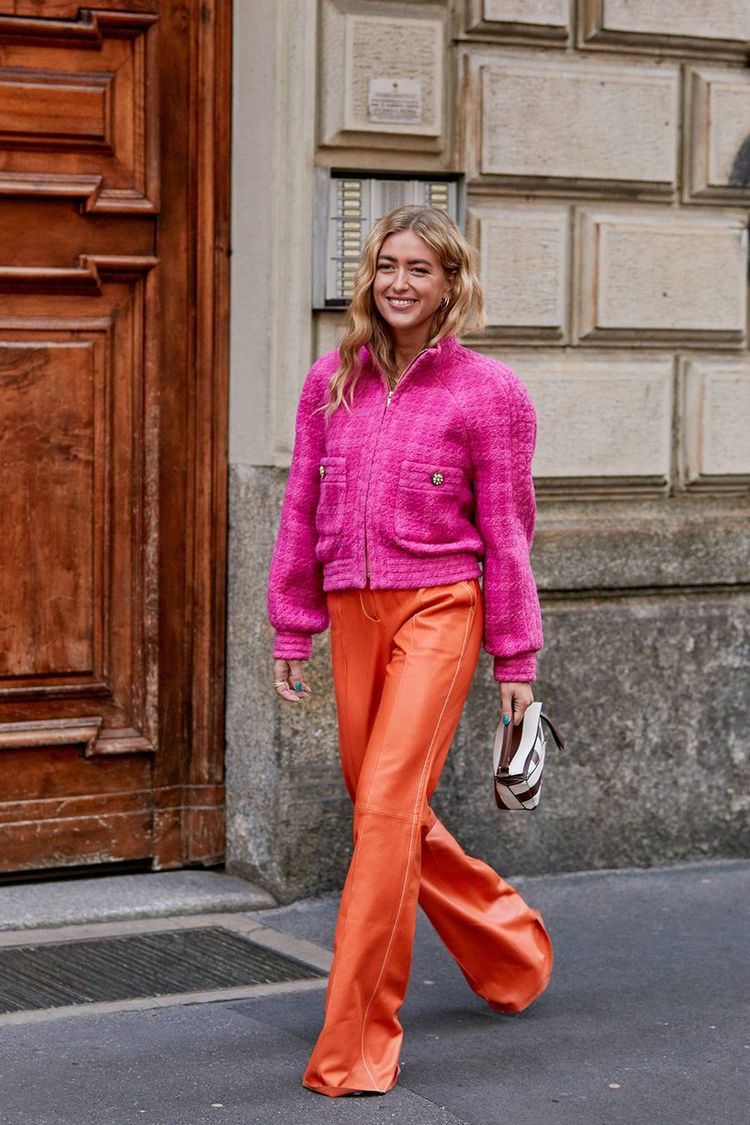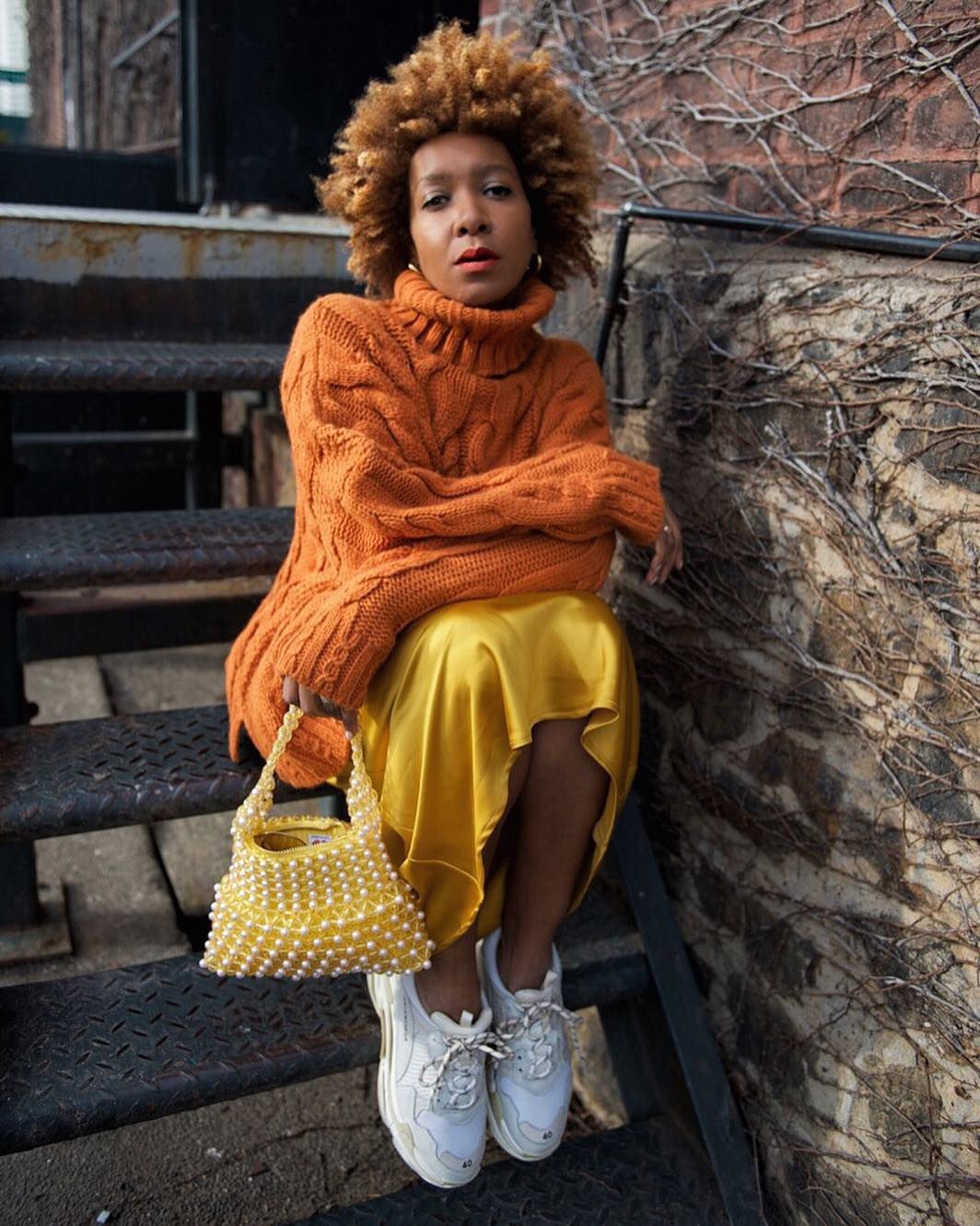 Forget everything you've heard about color combos such as "pink and green should never be seen". Every color has its soulmate – even if it may seem like it's not love at first sight. These unlikely couples may sound scary but they are not. We are in need of a jolt of energy to right now, and colors are here to give us just that. A boost most of us will welcome with open arms basically.
The 1980s want to break into our lives and, above all, our closets and I'm not mad about it. The high-waisted silhouettes, balloon denim and structured shoulders are some of the trends that seem to be coming back in full force for spring/summer 2021. And among these trends, striking color combos cannot be left out of the picture.
The recipe
The recipe for a successful color blocking? Combining two or more vibrant colors in the same look. Yellow and orange, orange and pink, different shades of green and red, cyan blue and burgundy are some of my personal favorites. Yellow is friendly, sunny and optimistic just like this beautiful gingham dress I saw on Mango. Orange is comforting like this ombré chunky cardigan (on sale!). Green, like the mini Jodie bag from Bottega Veneta, is a cooling breath of fresh air AND the color of the season! Pink, such a vivifying and vibrant color, seen in different shades in this incredible wildlife-inspired dress by Anthropologie. Blue is the color of the ocean and the sky and it just makes you wanna wrap up in a floaty dress instantly. And last but not least, burgundy is a rich and sophisticated hue. Now sophistication is the exact word that comes to mind when I think about this incredible pair of shoes. And the best part is that a good kitten heel won't make you compromise style for comfort.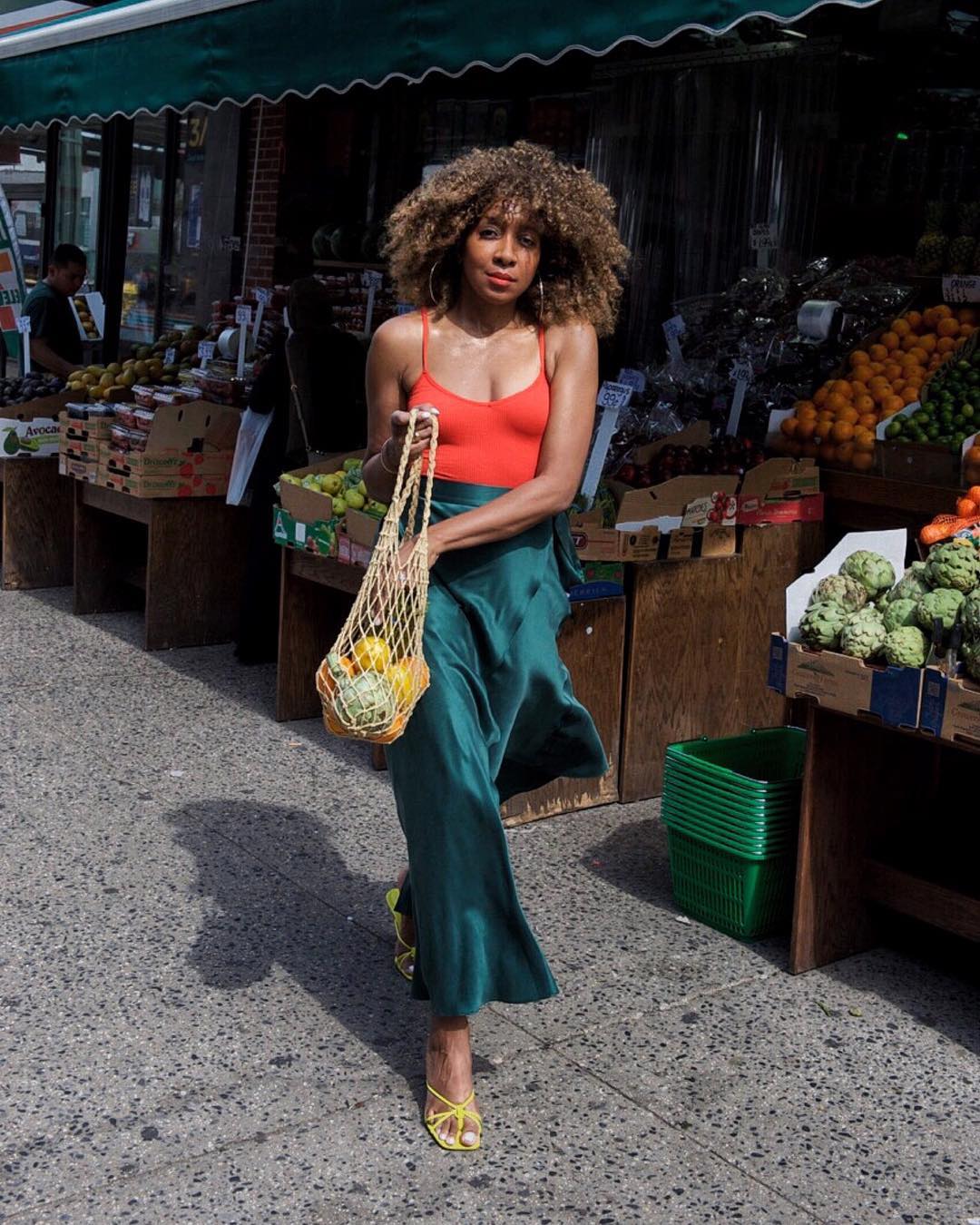 The color blocking trend in Scandinavia., normally known for more neutrals, is noticeable.  Like the other major fashion capitols, Sweden, Denmark and Norway each host their own fashion weeks with some pretty cool brands in their repertoire. Scandi street style like New York and London, is all about fresh and wearable pieces and tell me one person who is not craving that right about now. I know I am.
If you feel like vibrant hues are too risqué for you, you might want to try creamy pastels instead. Saturated tones give a boost of energy to any outfit, but sweet and feminine colors, despite being soberer and more low-key, also have their share of style. The important thing now that spring has sprung is to set off on the right foot, I mean, color. Experiment with your style and have fun!