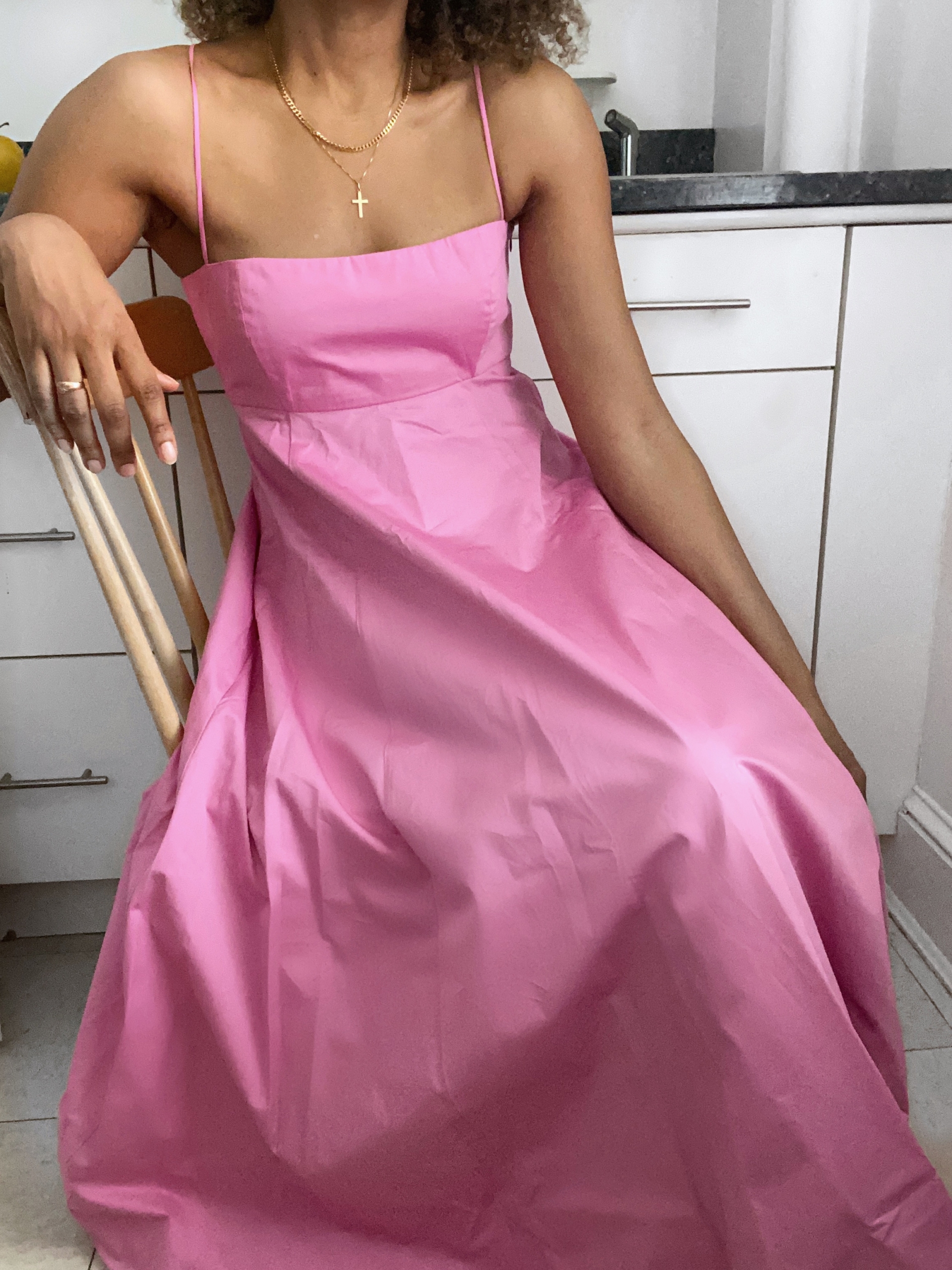 What comes to your head when you hear the word 'pastel'? No doubt Easter, babies, and feminine are at the top of your list.  Pastels are breaking free from common associations and dominating in edgier styling. 
Wear pastels non-ironically for the shoe in. First, what we like about pastels. There is a pastel that compliments every skin tone e.g this pink blazer is universal and bonus points for being oversized. They compliment neutrals, as well as vibrant colors. They work monochromatically or as an accent. We've only scratched the surface but I know pastels are already growing on you.   My above pink dress just arrived from Zara and it's sold out on the site but I found more of it here for you!  It's so beautifully simple and reminds me of Cecile Bahnsen who has a dress almost identical to it and Gwyneth Paltrow's oscar dress in one.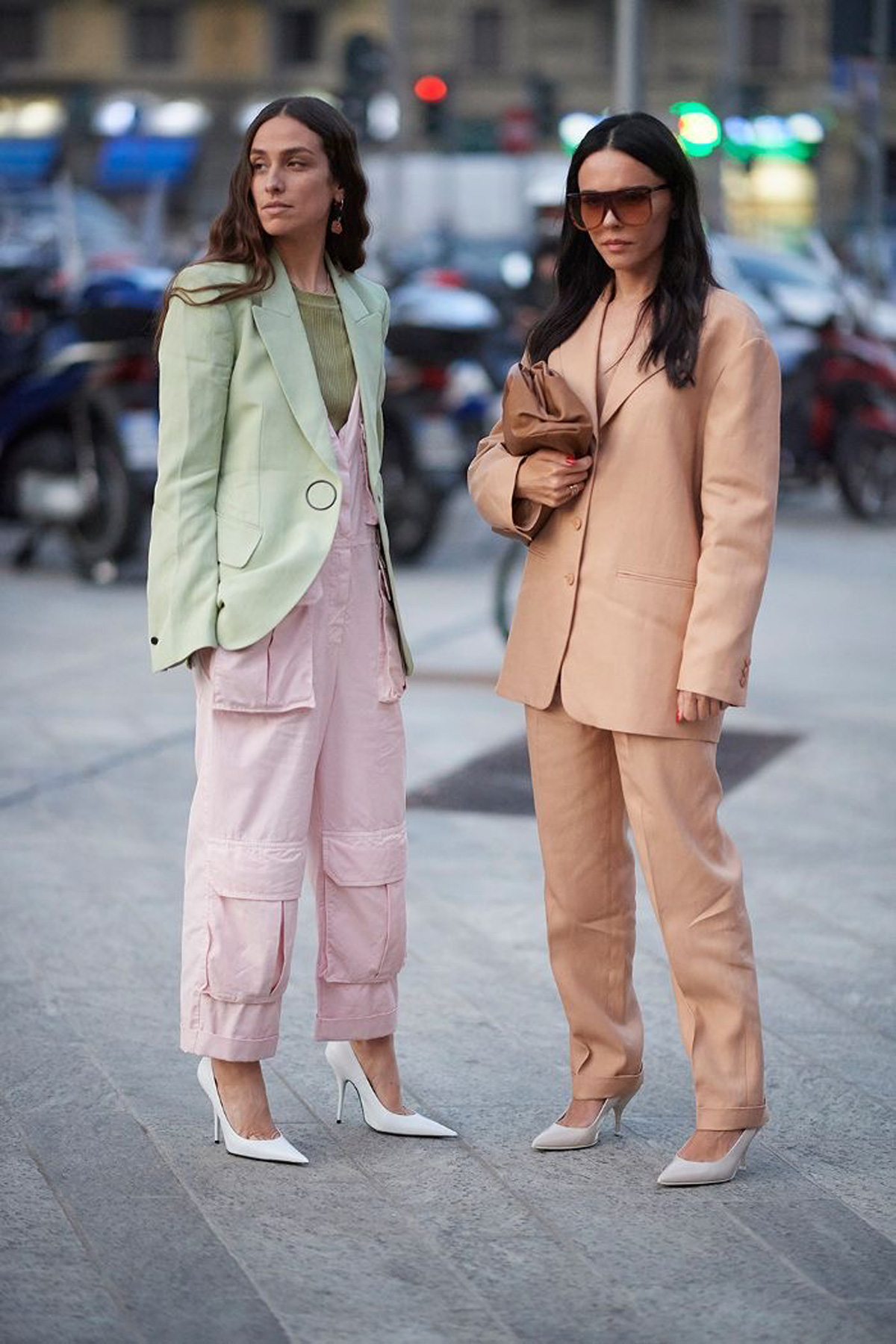 How to edge up pastels? Rock a chic suit in a pastel.  What I love even more, you can do a fitted silhouette or oversized, it's all good.  Personally I'm the latter all the way right down to almost puddle length trousers. Pro tip: Short suits are so good  for Spring/Summer so give that a go in a pastel – 2 trends in 1.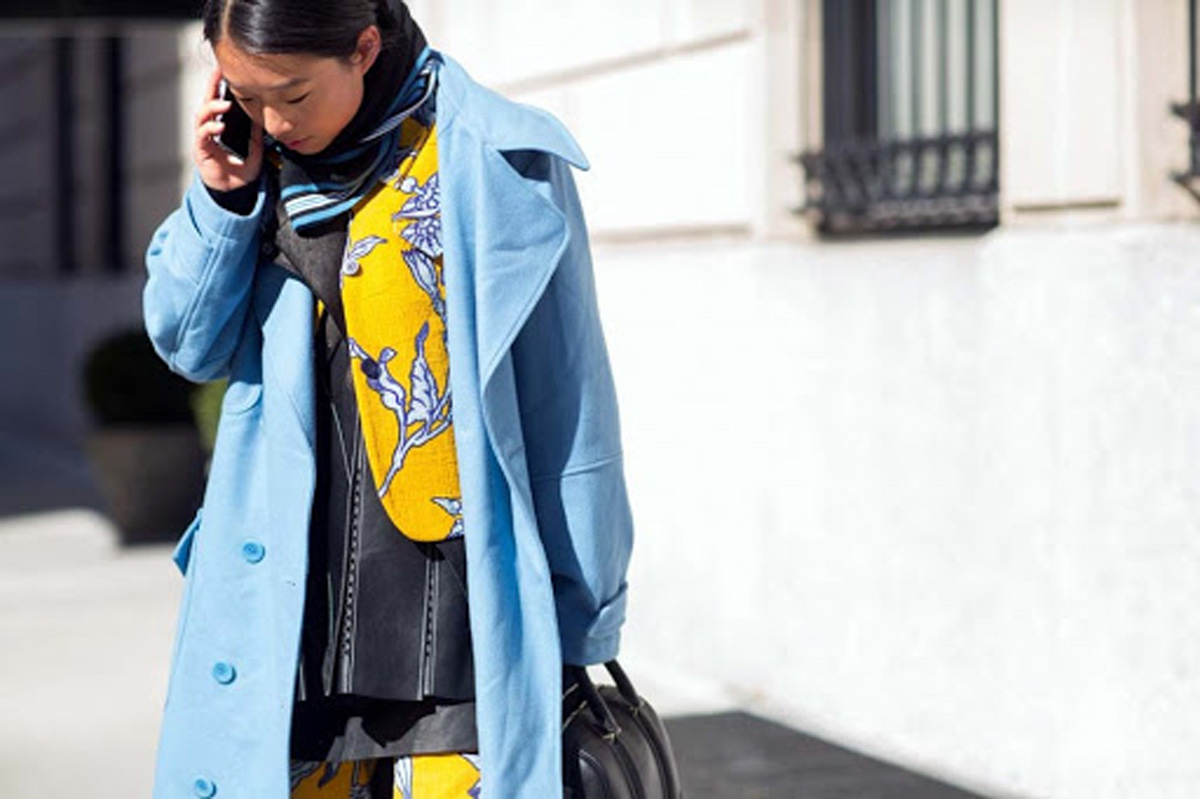 If you aren't about the matchy matchy, try wearing complimentary pastels.  Think a pale blue trouser with an even paler cami. Or switch it up and do 2 pastels in1 look. Because pastels are essentially the neutrals of color, they really jive well together. A silky pale yellow skirt with a lightweight mint jumper. 
And for those of us who live and breathe black (no matter the season), a black slip dress with baby pink shoes and matching handbag. And one final musing that feel badass is pastel leather. Be it a leather trench like this sky blue one, a pair of leather trousers, a leather wrap dress, in your choice of pastel, you cannot go wrong.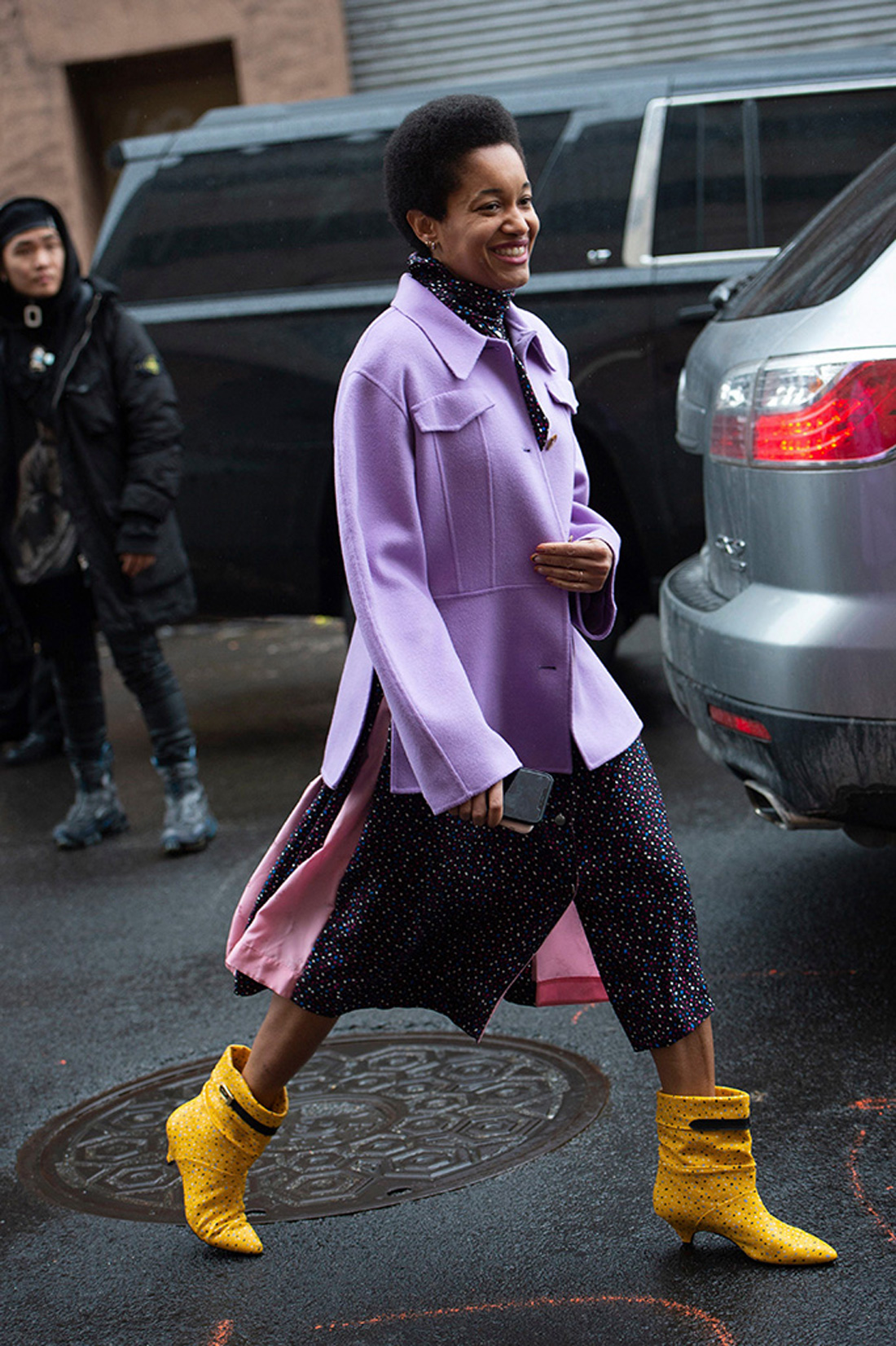 Some other pastel moments we are loving: jackets, jumpsuits, sneakers and sandals, handbags (the list goes on and on). Check out some of my favorite pastel pieces and street style images for inspo.

Wearing pastels is equal parts chic and badass compared to years ago when I felt it was a bit dated.   Speaking of, do you have a pastel piece you're itching to wear?