Here's a run down of some of the key trends this spring and how to effortlessly add them to our wardrobes. But, first let's be real and ask ourselves the often thought about question:
Are we really in the mood for

Spring

?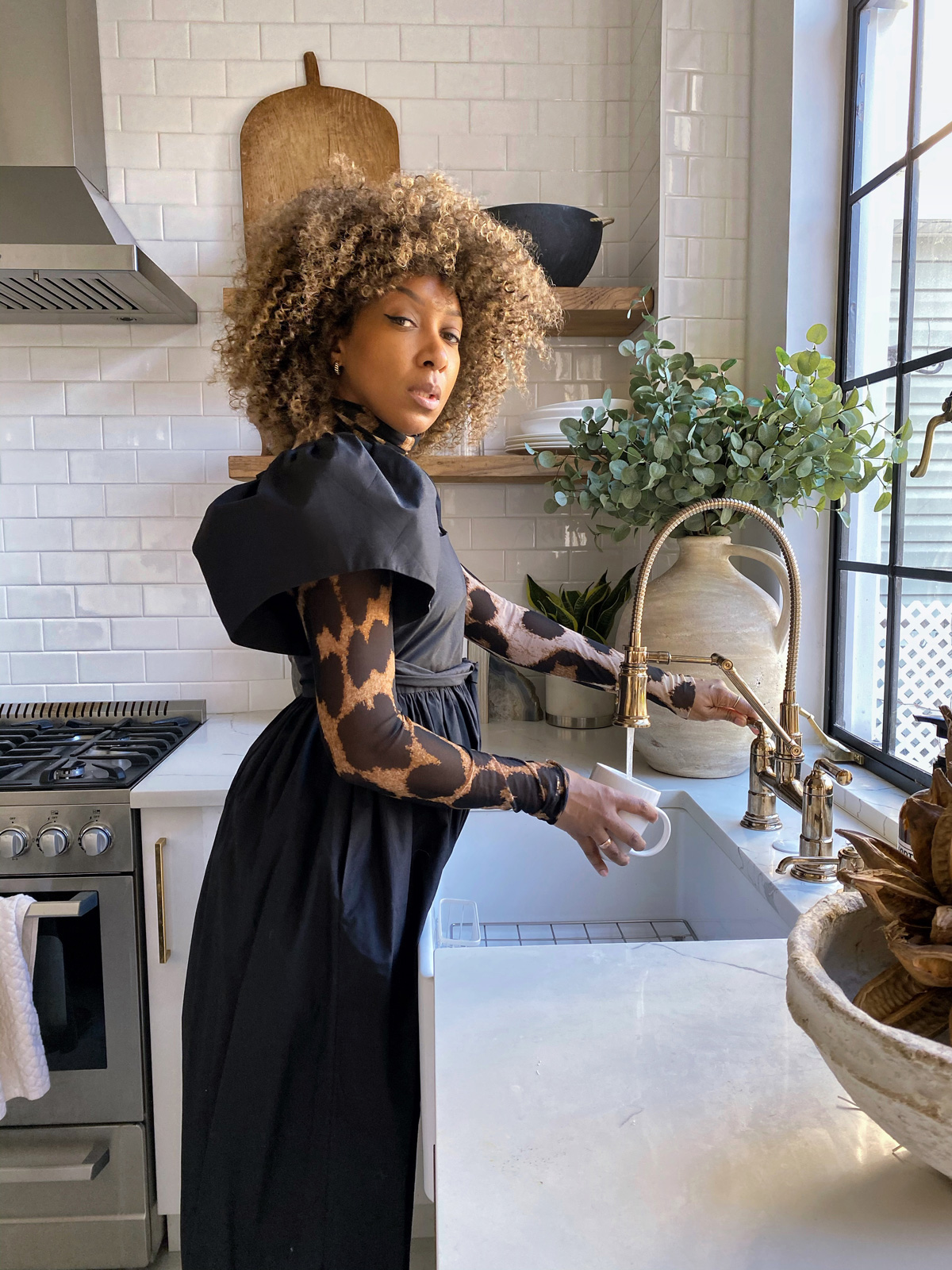 We had the sweatpants, zoom call work-wear, the glamorous getting-dressed-with-no-where-to-go dresses and even the pillow tops (and bags). In 2020 we wrapped ourselves into a cozy ball and began to find outlets to curb our anxieties. It had us scrolling through our phones for photographs of the previous year – our nephew's birthday, our dinners with friends, bumping into old flames at parties and the many more. We clung mercilessly onto the memories of social activities once-upon-a-time. But, wrapping our heads in pillows and endlessly flicking through holiday files of the past is no longer soothing. We've begun to let go and dare to dream about the future.
This season's spring trends are an amalgamation of the things we've learnt about ourselves and the outside world during the pandemic. This year, spring is the time to stay grounded while simultaneously opening the window and allowing ourselves to fantasise again…
Needles at the Ready!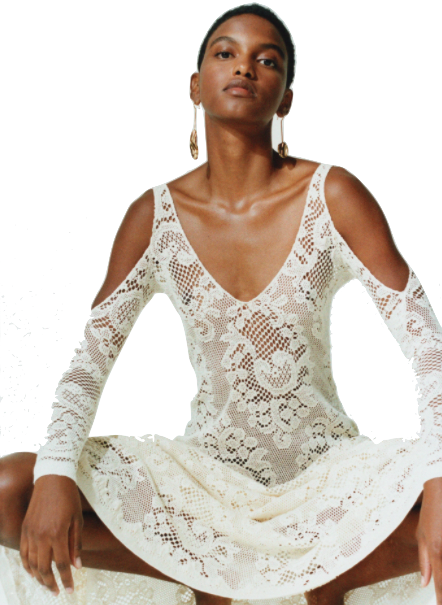 The lockdown(s) and restrictions caused us to be alone with ourselves more than ever – perhaps more than anyone had hoped. In the solitude we had to become one's own best company. One of the biggest trends that bore from the confinement is the rise in people taking to handcrafts. Knitting, sewing, crocheting, netting- anything that could keep hands moving and creativity flowing. As part of this growing independent activity, designers have taken to these elements for the Spring.
Try a Bottega Veneta chunky knit dress or an intricately constructed crochet skirt from Eckhaus Latta. And, just letting you know that Mango are also doing a great crochet skirt here. 
The deepening value for woven handcrafts has got us no longer settling for boring knits.

The Brighter the Better!
Green is known as the colour of creativity, Blue the colour of serenity, and Pink of playfulness. This season colours are being embraced, restoring our visual senses that were lost in the long winter.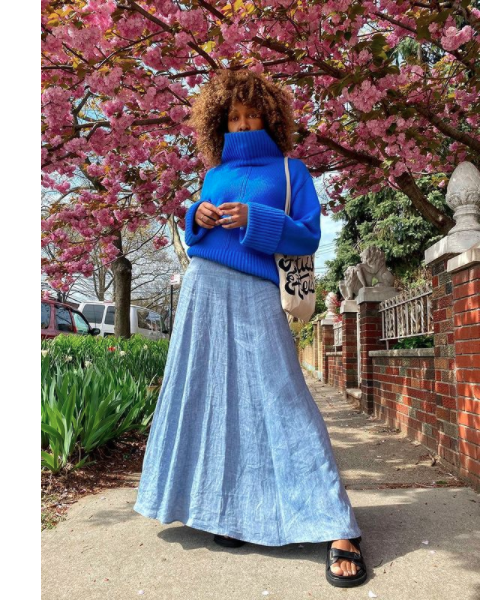 They're not just any ordinary colour tone. We have Blues as bright as a Yves Klein blue, Pinks that demand our instant attention, and Greens made from the purest pigment.
The great thing about these colours is that you don't need an entire outfit of full of it. 
Take some neutral beiges in your wardrobe (like those pair of camel trousers hanging in the back), grab a crisp white shirt, and pair them with a bright blue hat or green boots. Just a simple pop of bright colour is enough to revitalise your whole look.
Maybe this spring it's finally time for you to dip your toes into a pool of colour that you've been hesitating about. Have fun with it and remember that fashion has no rules. We're dressing to 'feel good' as much as looking good. If you're a lover of colour, why not try this gorgeous two-toned blue dress from Staud?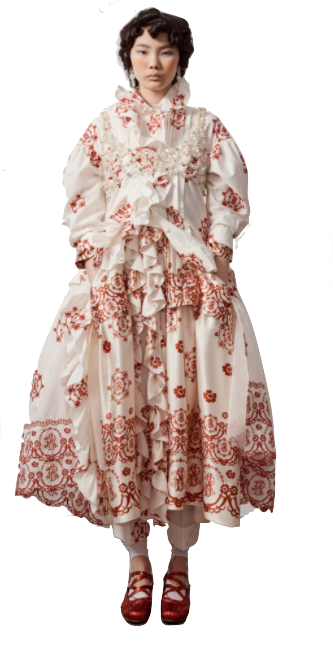 A Seasonal Romance!
We want more romance in our lives and (sorry!) 'Bridgerton' doesn't quite cut it. Though if the Duke came with a SS21 Simone Rocha dress in hand then maybe we would reconsider.
Let's dream again, and this time not about past centuries or last year. Cecilie Bahnsen and Molly Goddard have created a definite blueprint on how to fantasise about the present.
For this spring trend you will need:  Puff sleeves, layers of tulle, full skirts (extra fantasy points for a sheer overlay), 3/4 length voluminous hemline and a dash of embellishments – (pearls and crystals) if you like.
Though it seems like a lot of fabric or too large of a shape, the drape should be lightweight enough to create that floaty illusion.
It might not be an immediate reality, but it's important to lust for life again. One tulle skirt at a time.

Boyfriend Blazers!
Getting behind trends that require one simple but effective component is a personal favourite.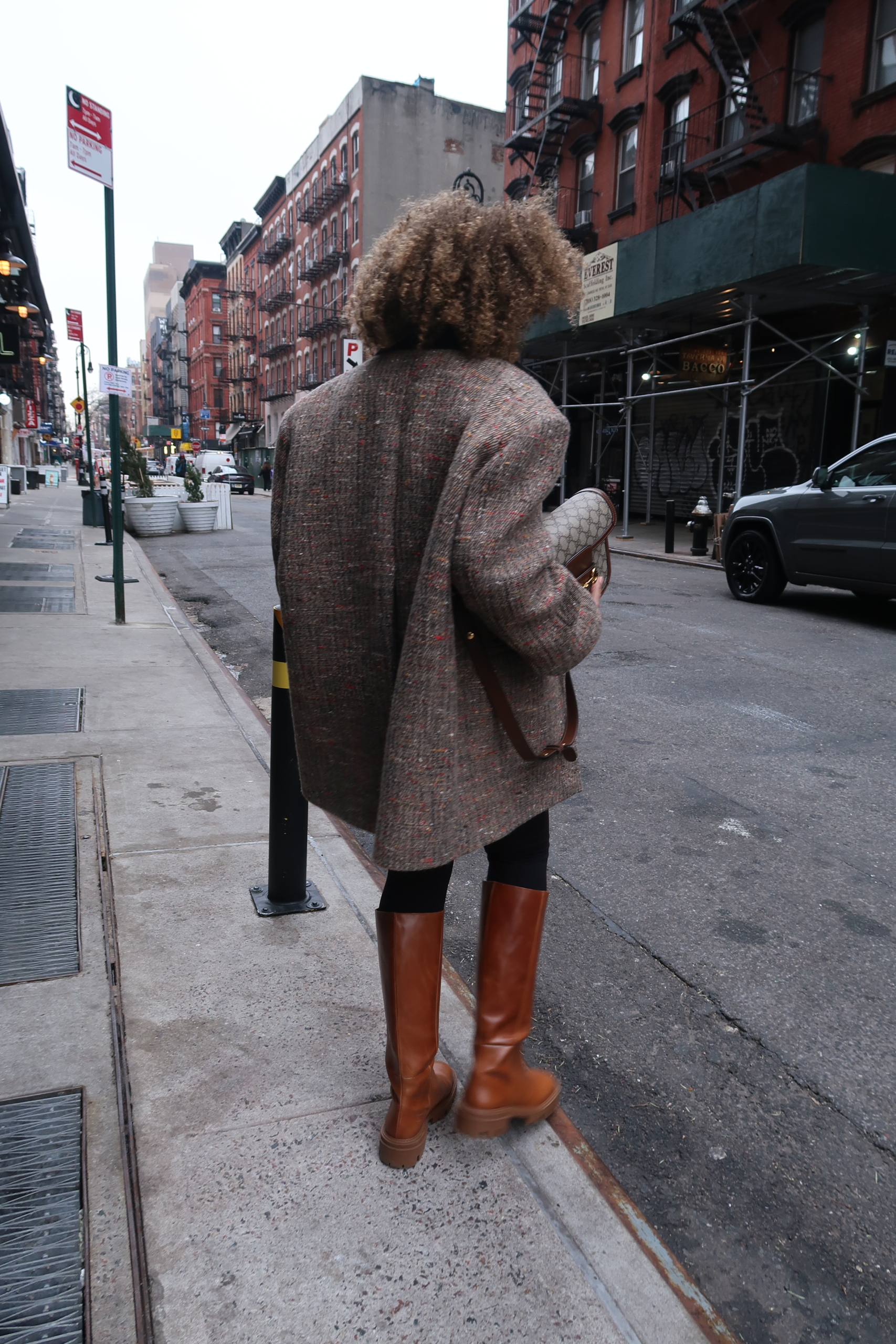 We're heading to our favourite thrift stores and buying those structured blazers from the menswear section. No tailoring needed. The oversized and boxy fit are here to stay and the shoulder pads serve to protect the amazing shape.
Wear it simply with a t-shirt, your favourite jeans and boots for an outfit that looks instantly put together. The oversized shape helps tone down the formal element and keeps things casual. Or if understated is not what you're going for, wear a belt around your waist to really emphasise that gorgeous boxy element like I've done here. 
Remember that blazers don't always have to be grey or brown. They can be playful and fun too! 

Whether you're investing in only one piece or looking for a serious wardrobe revival, these spring trends are as much about having fun as it is continuing to move forwards.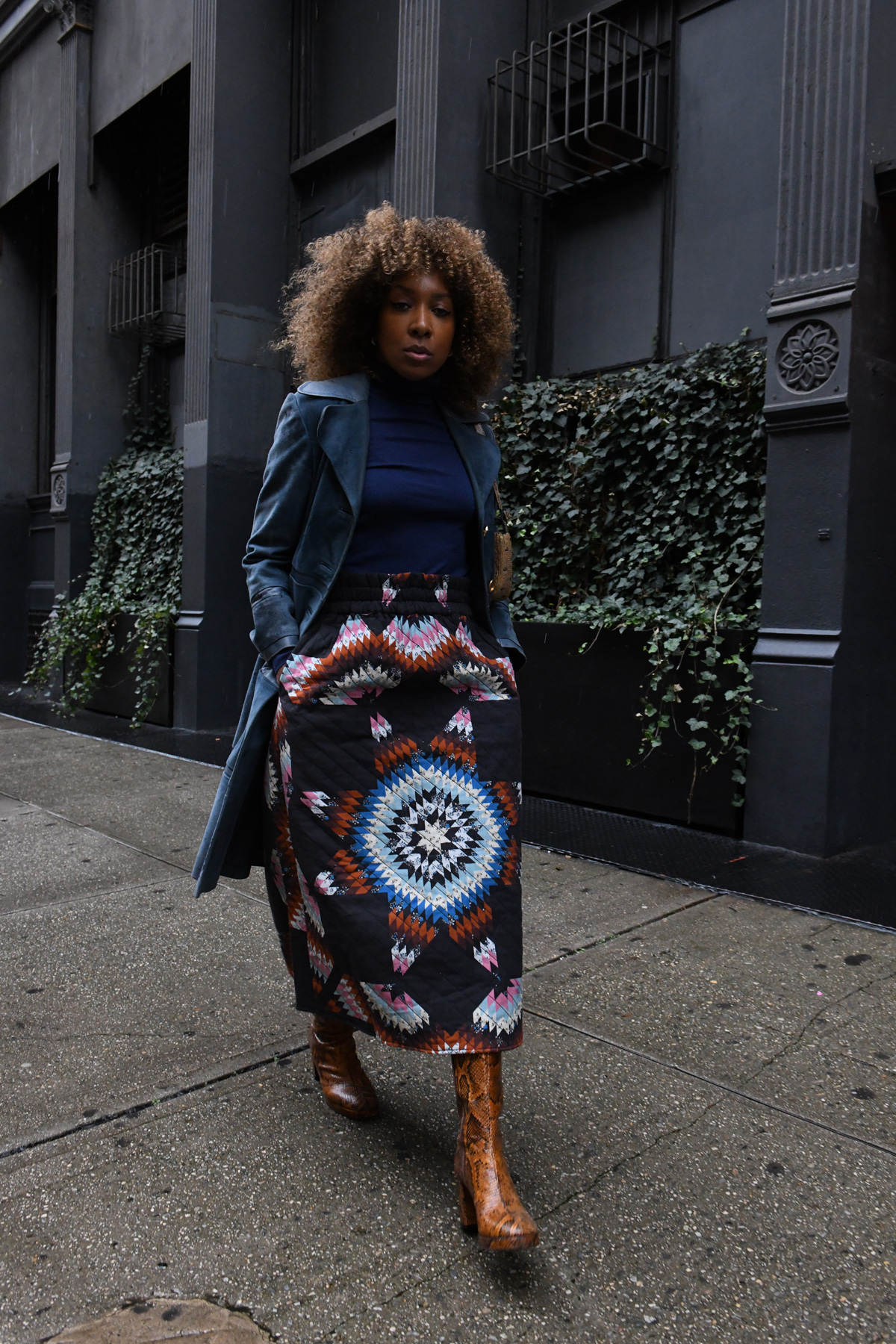 Out of the desire to inject excitement into our present, designers have us no longer dreaming about the past.
We're taking with us the important lessons this era has taught us and reminding ourselves that life doesn't stop indoors.