Mind you, curating the must-haves of the season is no easy task! There's just so many trends that I've been inspired by and would fit seamlessly into my wardrobe! After observing carefully and scouring far and wide, I've noted six must-haves for the perfect spring wardrobe. Some are definitely investment pieces (especially when good design requires that little extra!) but I have added some dupes below. Let's begin, starting from no particular order:…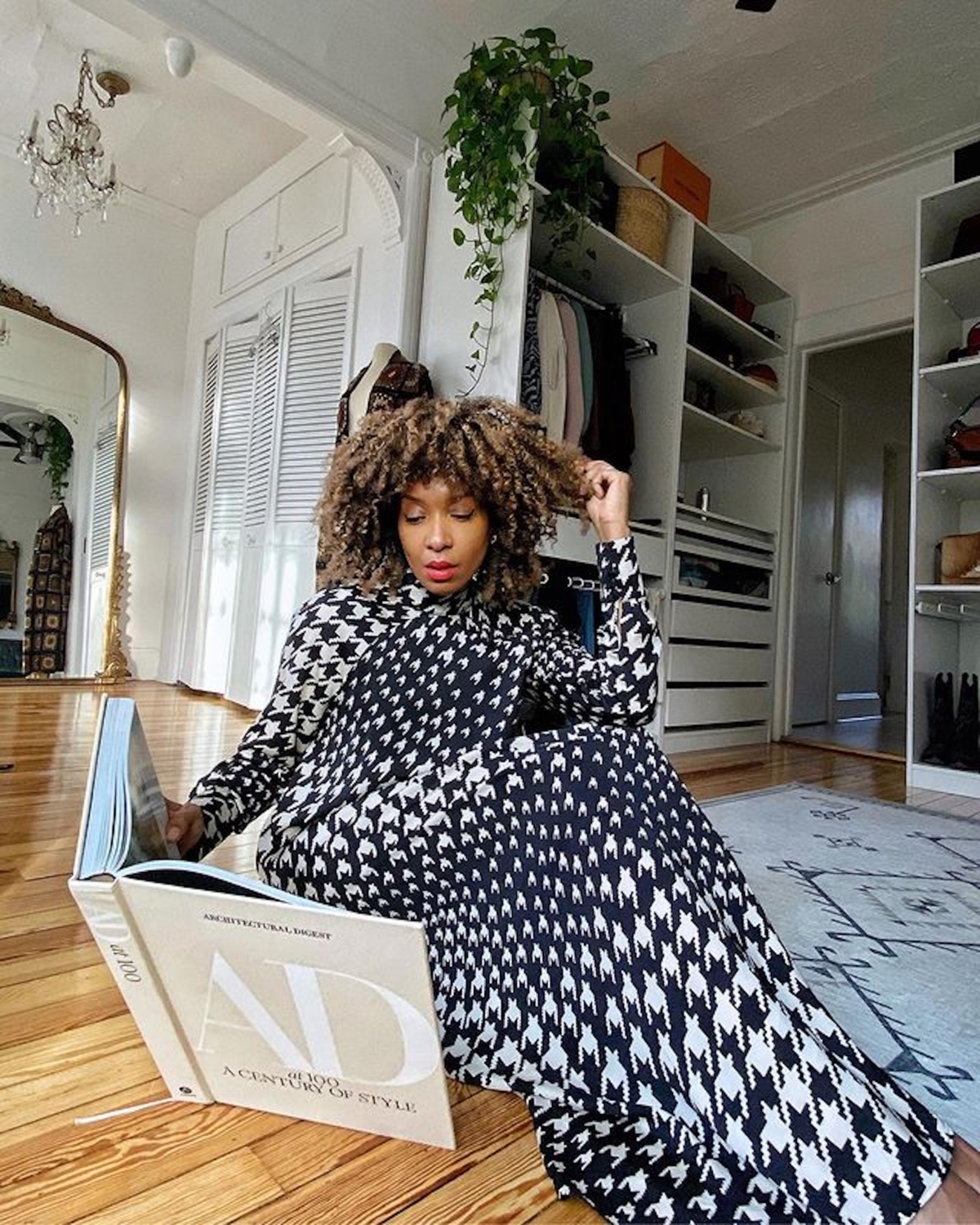 1. Jacquemus Cotton Jersey Top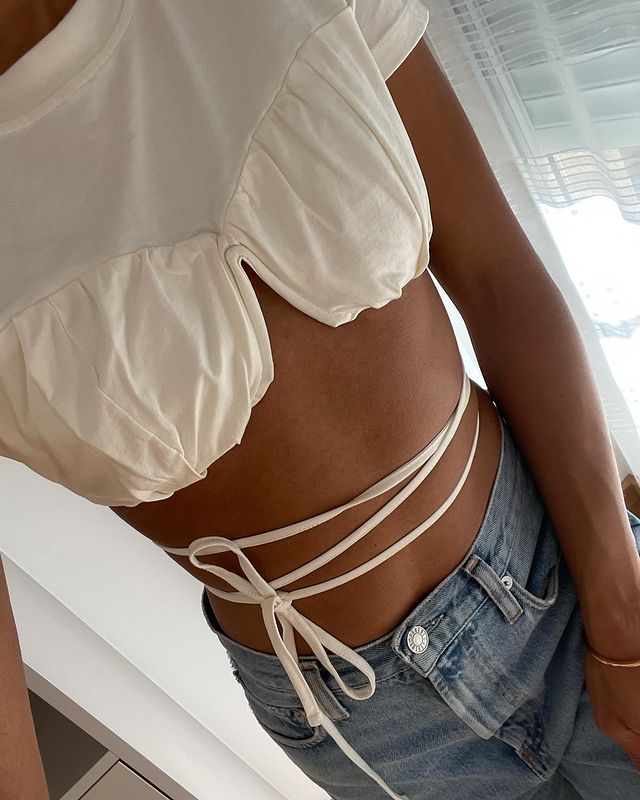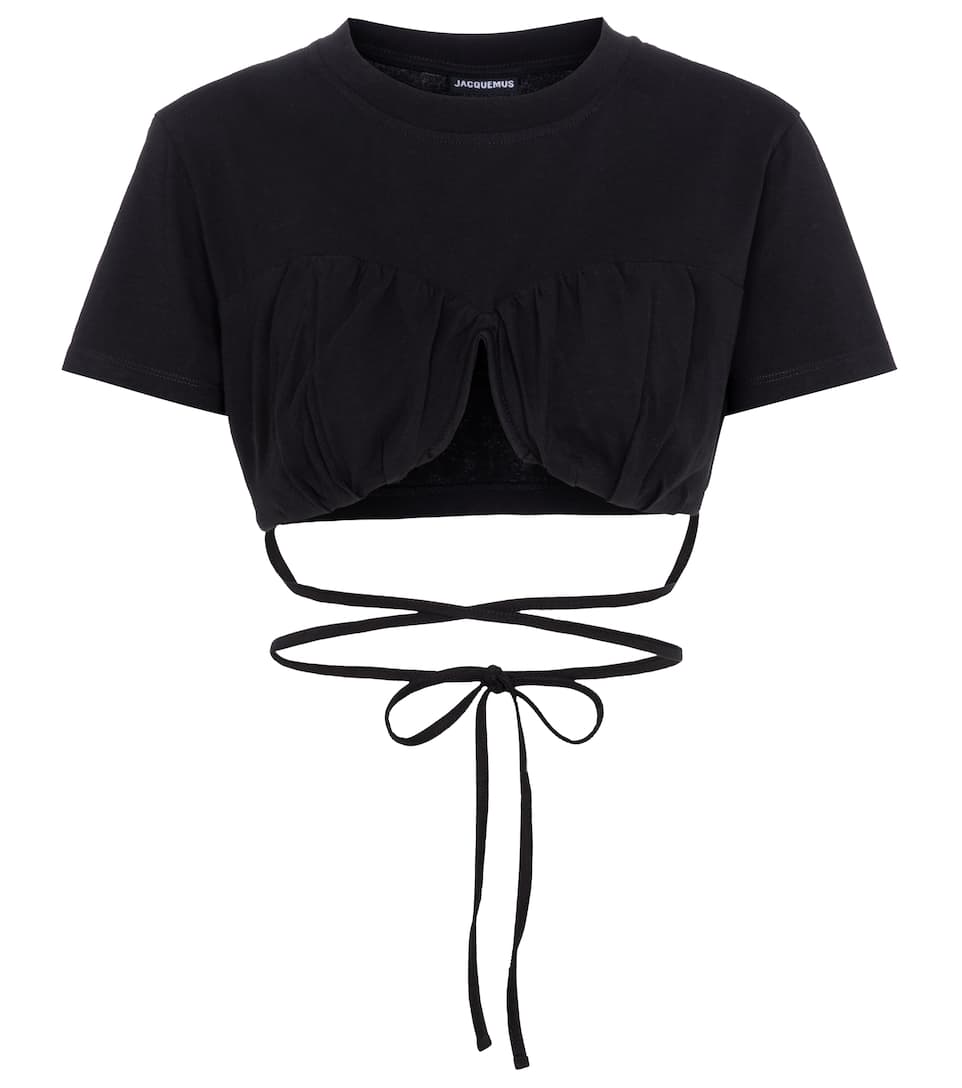 I gasped when I saw this Jacquemus top! Instantly I thought how I could wear this with high-waisted trousers! I love the detail of the bands tying around your waist and the sculptural breastplate – so sensual and stylish! The jersey texture tones the 'dressy elements' down a bit and makes the piece super easy to wear. Those qualities are similar to the top here!
2. Loewe Straw Basket
What is spring without some boho influence? I've seen this particular Loewe straw basket popping up everywhere on social media. The shape is classic and is actually looks more chic than I first thought when I saw it. I've seen this bag being part of some of the best streetstyle to casual outfits ! Do you have a straw basket like this Loewe bag in your wardrobes? I feel like it's something that is missing from mine. Perhaps this season it's time for me to take that leap into the boho universe.

3. Tove Studio Phoebe Dress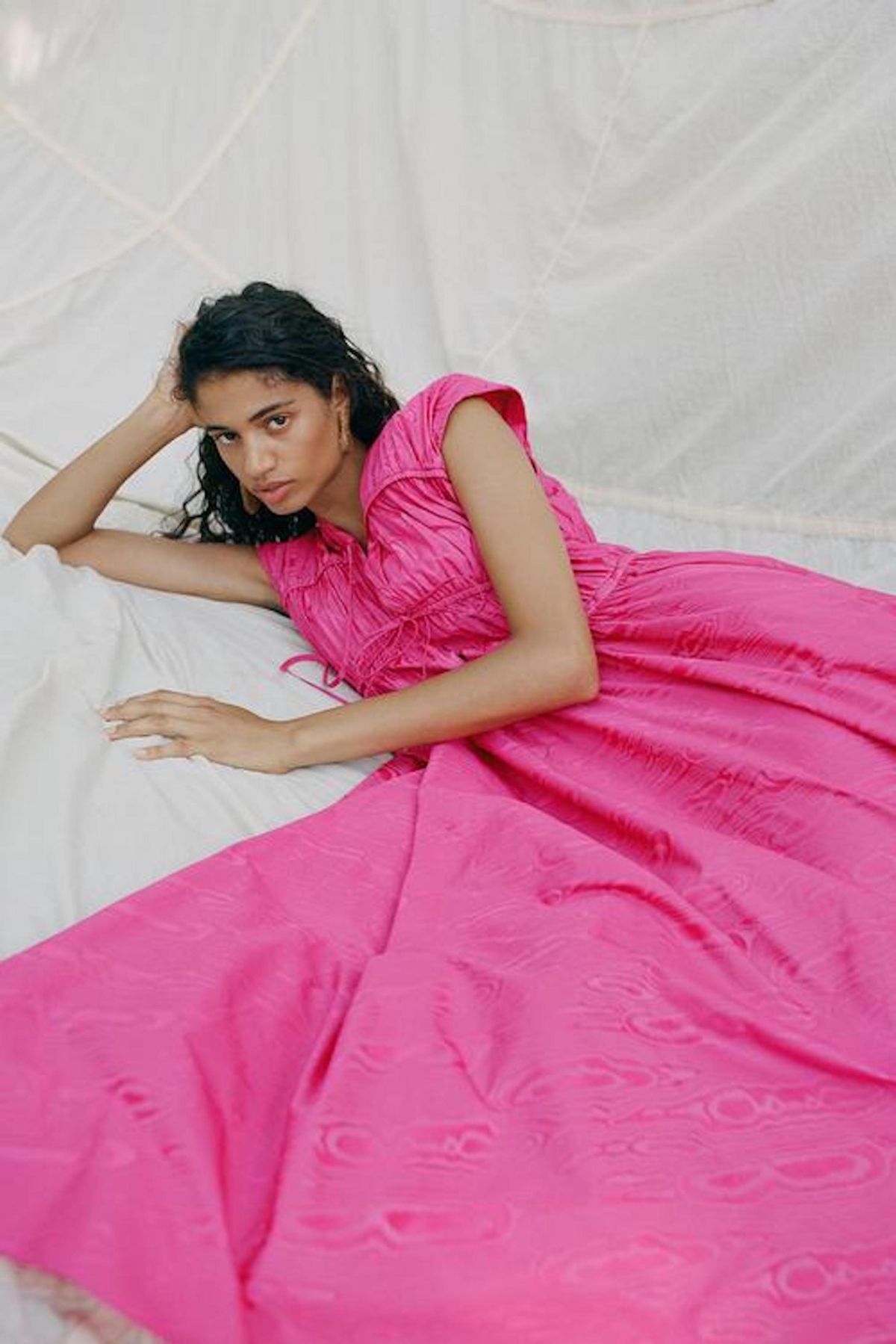 I just LOVE this Tove Studio dress!! That ruched bodice is so elegant and the drape of the fabric is luxurious. Actually the fabric is made from recycled — – so not only does it look absolutely amazing, but it's good for the environment too! The pink is a gorgeous hue – that perfect level of brightness with the well-balanced level of romantic elements. If there's just one spring dress that you've been wanting to invest in, this Tove studio one would not disappoint! I could just imagine wearing this with white sneakers – no fuss and suitable to have the focus on that pop of colour and design. I found a dress with similar elements here!
4. Jacquemus 'Tovallo' broderie-anglaise bustier Top
Okay, okay, another Jacquemus top but hear me out. Have you seen a shoulder structure like this before? Very romantic and tailored – almost like a mix between Masion Margiela and Khatie. The broderie fabric is well selected too- that level of detail of where the holes are placed is amazing! You can wear it casually with jeans and sneakers because the top itself pulls the entire outfit together.

5. Air Jordans
Air Jordans – they're so iconic that you can just look at them without me describing why they're a season must-have. But, I will anyway!! They're one of those few wardrobe items that can lift every outfit, especially the basics. Ranging from loungewear to oversized blazers, Air Jordans can give any outfit an edgy touch. They definitely have that cool factor too, giving any tracksuit co-ord that model-off-duty aura. The latest Air Jordan collection is KILLER!
6. Ganni Square-neckline Midi Dress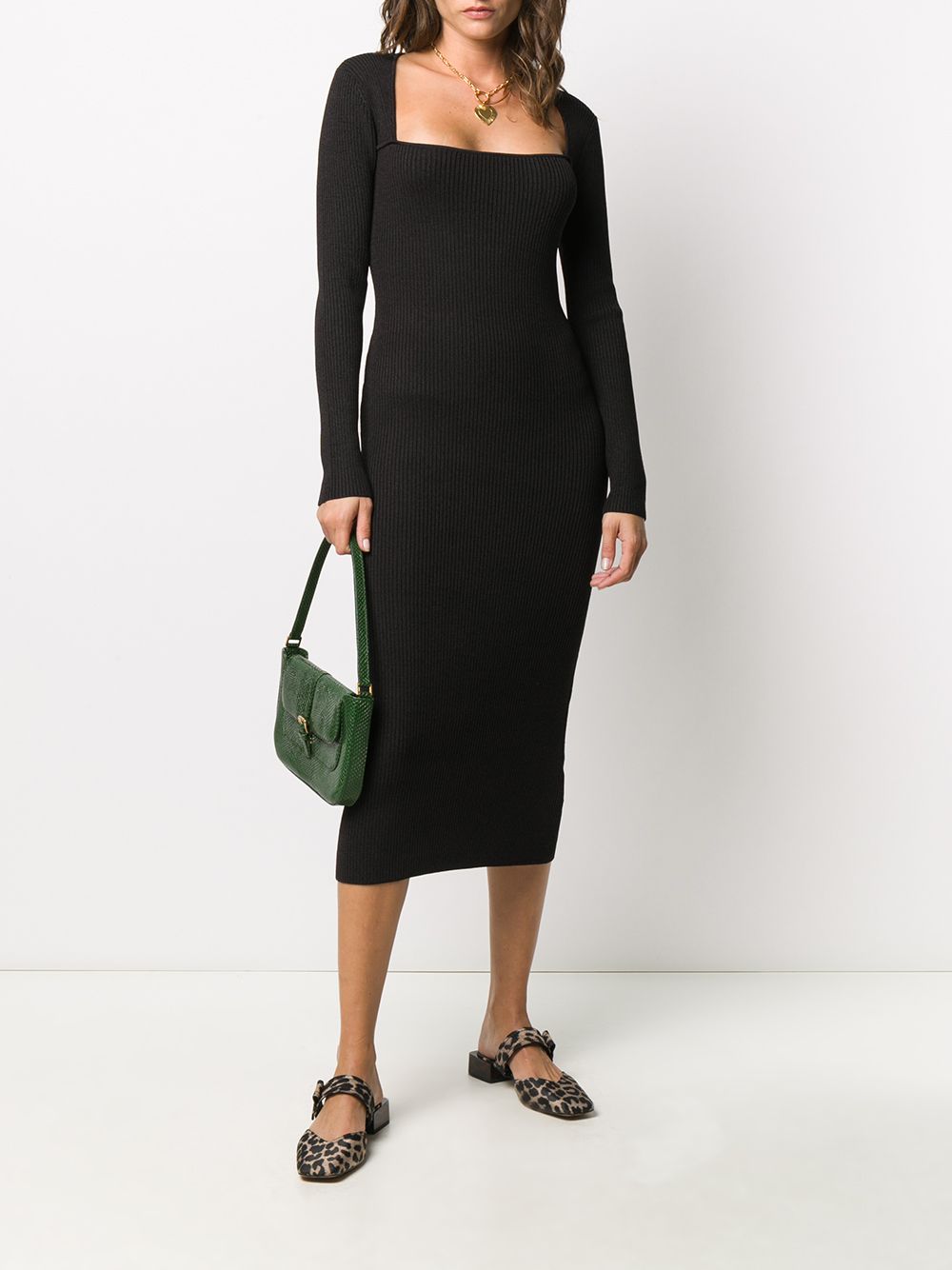 It seems to me that every season there's at least one Ganni dress that is a must-have staple – and this season is no exception. The neckline is a mix between a square and a sweetheart, and I'm obsessed with the body-con element of it! It's able to bring out a little sexier side as well as being easy to wear – I like that it's a feminine without it trying too hard. The huge amount of combination opportunities of this dress makes part of the season must-haves.