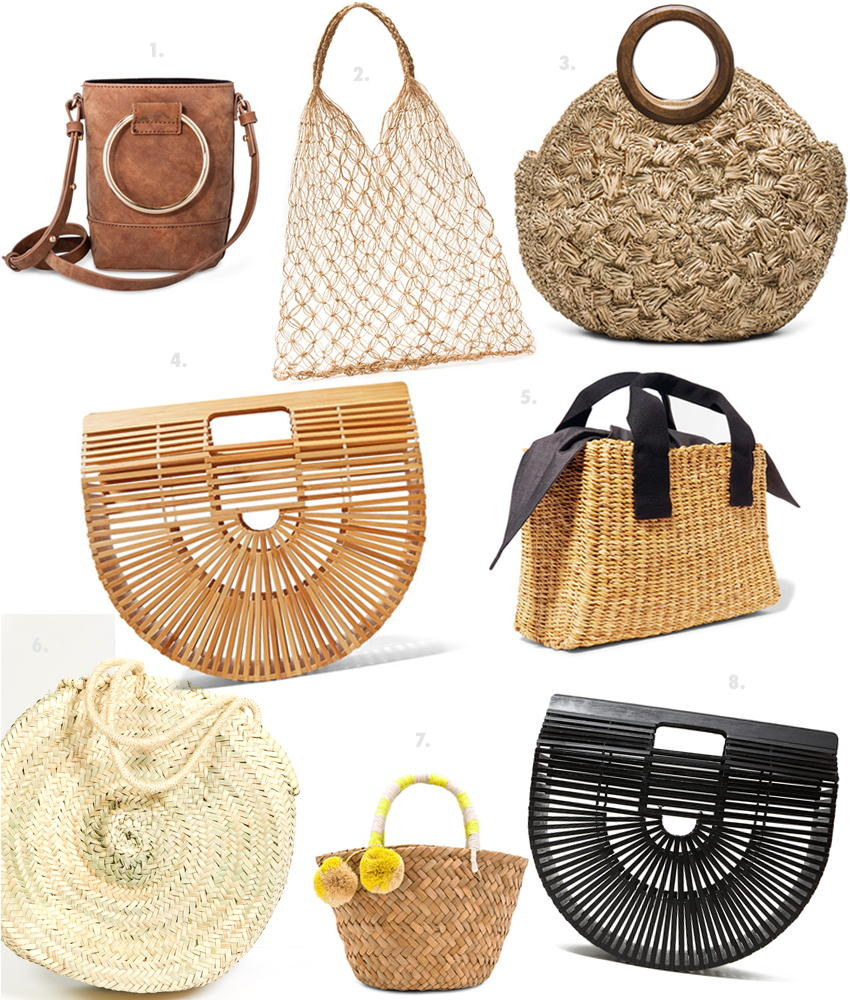 Give your shoulders a break and grab a hand held bag this summer.  Don't get me wrong, I still love a good shoulder or cross body bag (see no.1 which does all three ways) but hand held bags look a bit more dressy even though they're not.  Plus they won't pull the neckline on your new v-neck blouse or t-shirt and there's something oddly satisfying about sitting them down on a chair next to you or if they're dinky enough to sit on a large table while you have a drink (bonus: more opportunity to stare at it).
Let me know if you cave on any of the above and yes, the Cult Gaia bag is really back in stock.
Who What Wear x Target Ring Mini bag –  I have this and love it!!
Abca Mini Shopper Tote – Instant going to pick up groceries in outdoor market vibes
Cult Gaia Ark bag (back in stock!!) – I have this one.
Kayu Coco bag in natural –  wear with your fave jeans or a simple summer dress
Muun Nino Straw bag – love the boxy shape
Marrakech Straw Circle bag – still a rare shape to see on the streets
Kayu Mini St. Tropez bag –  cute enough to fit in two hands (pom poms are removable).
Cult Gaia Ark bag in black – I shared this in person in New Orleans on my Instagram stories.
.   .   .