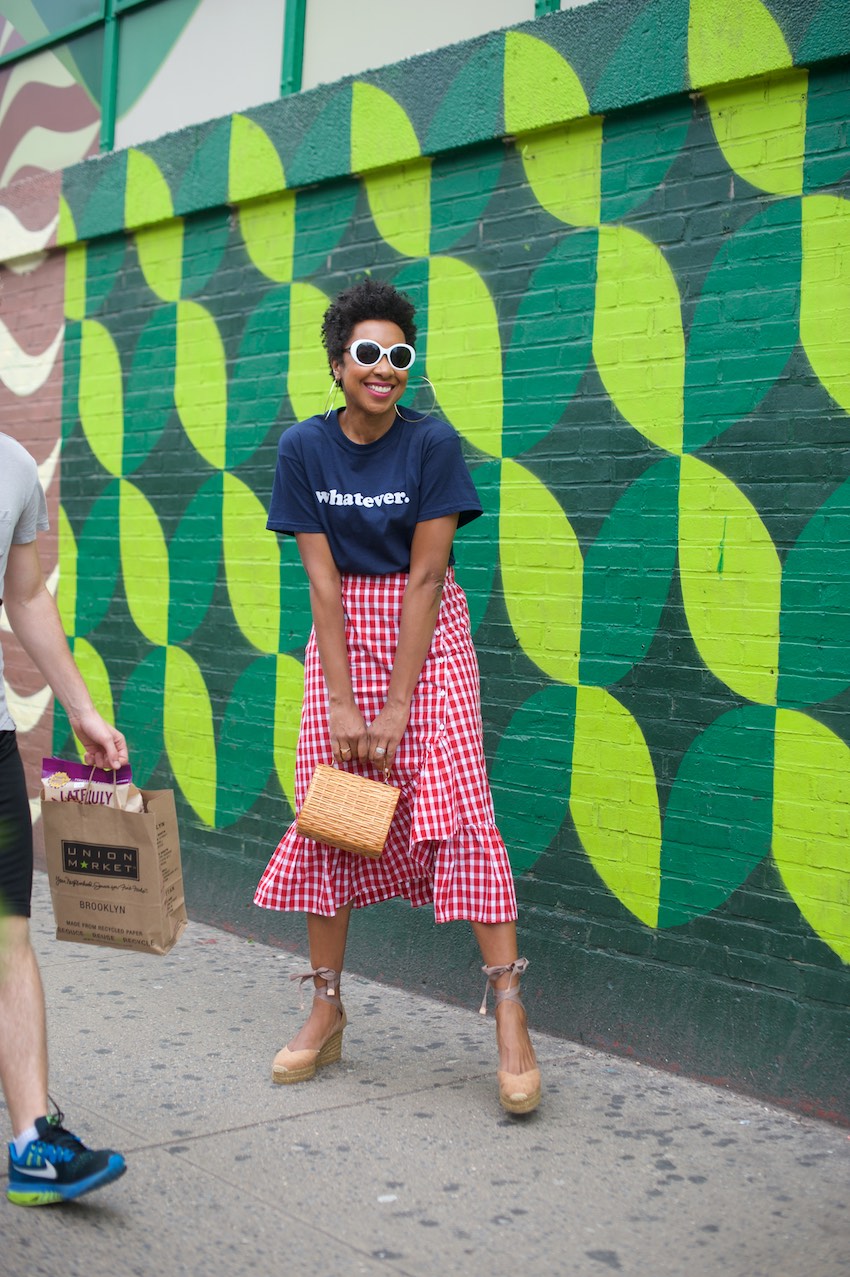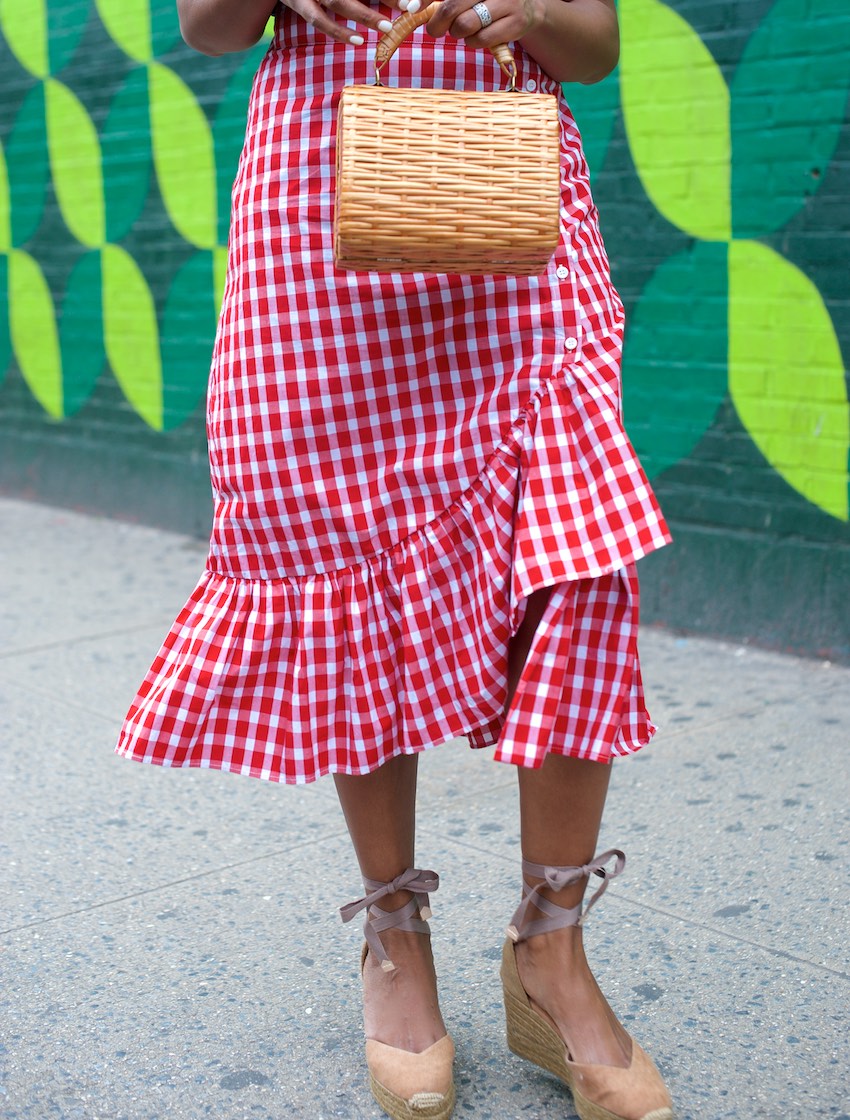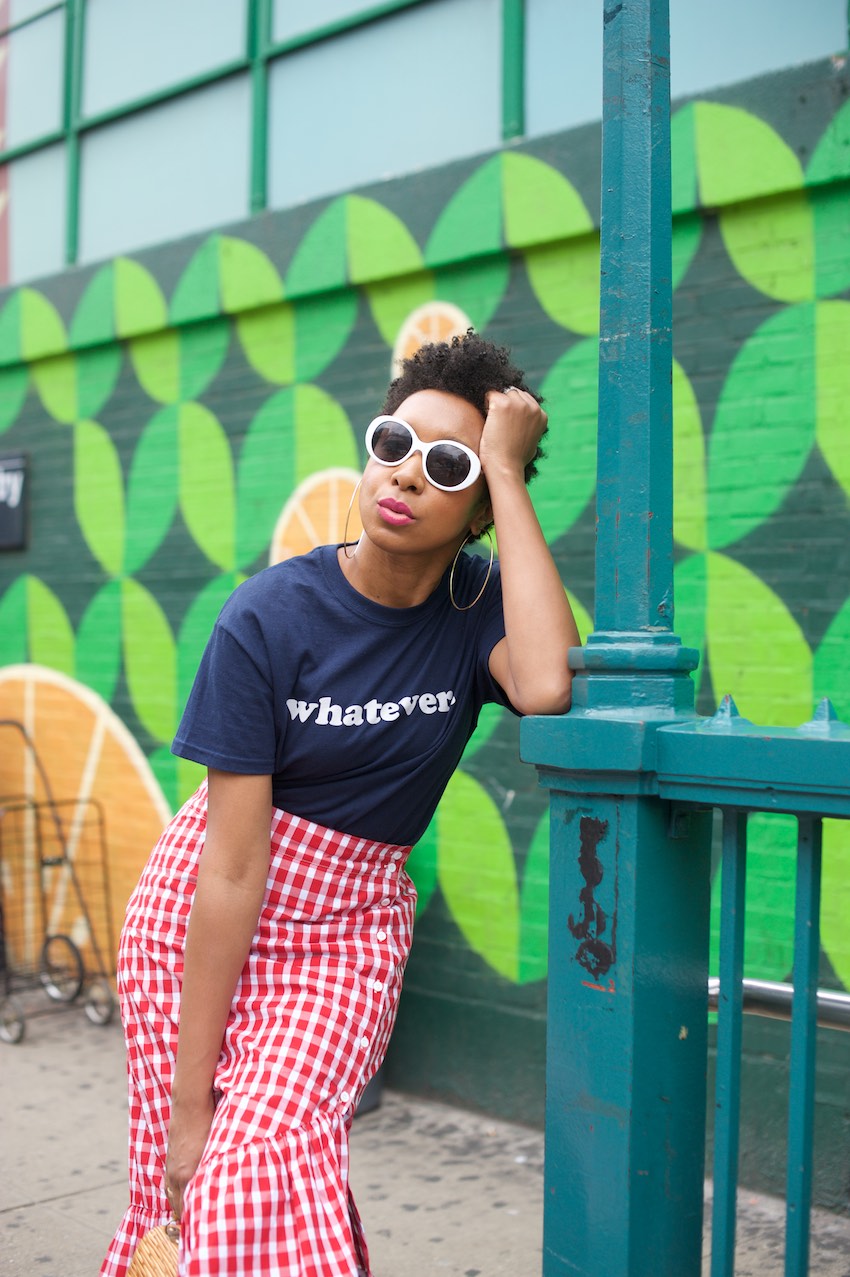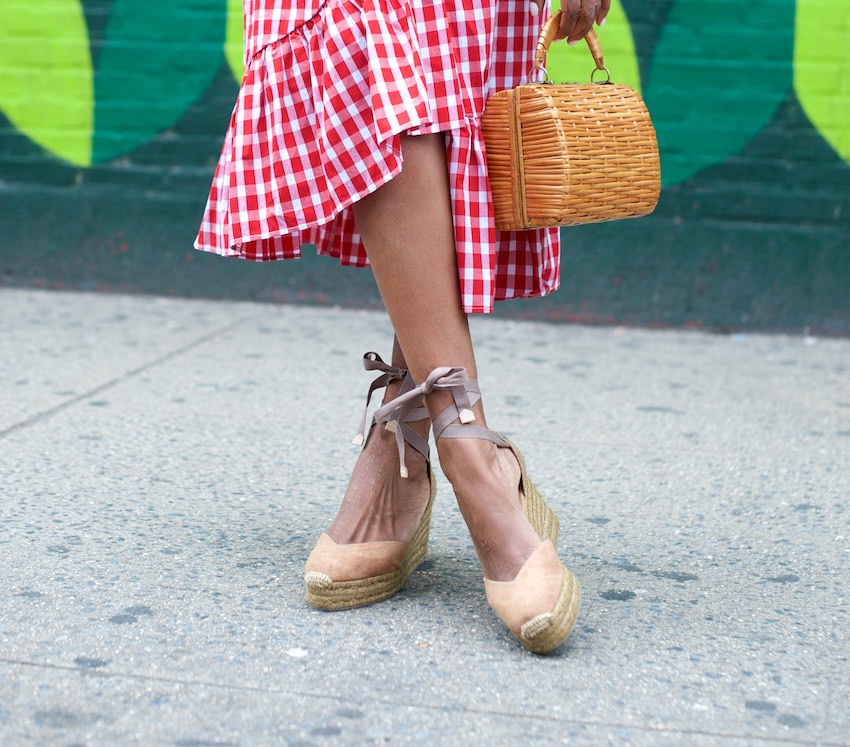 Who has (or should I say who doesn't) have an pair of espadrilles?
You already saw these Castaner espadrilles on my snapchat and Instagram stories (karenbritchick).   Espadrilles will probably always be my fave shoe of the summer – remember this post about them?   I saw these on the Net-A-Porter sale and that was enough of a sign to cave.
I've come full circle in wearing them since they were my shoe of the summer when growing up in London.  I know a lot of you agree that you've worn espadrilles forever.
Question: Who else grew up wearing espadrilles and still does?
ps. Speaking of espadrilles, a new YouTube video went up on the best sandals for 2017.   Warning: Only watch if you have strong will power.
.   .   .
Skirt: Zara.  Espadrilles: Castaner.  Shades: Zara.  Similar from this post! Bag:  Etsy.
.   .  .