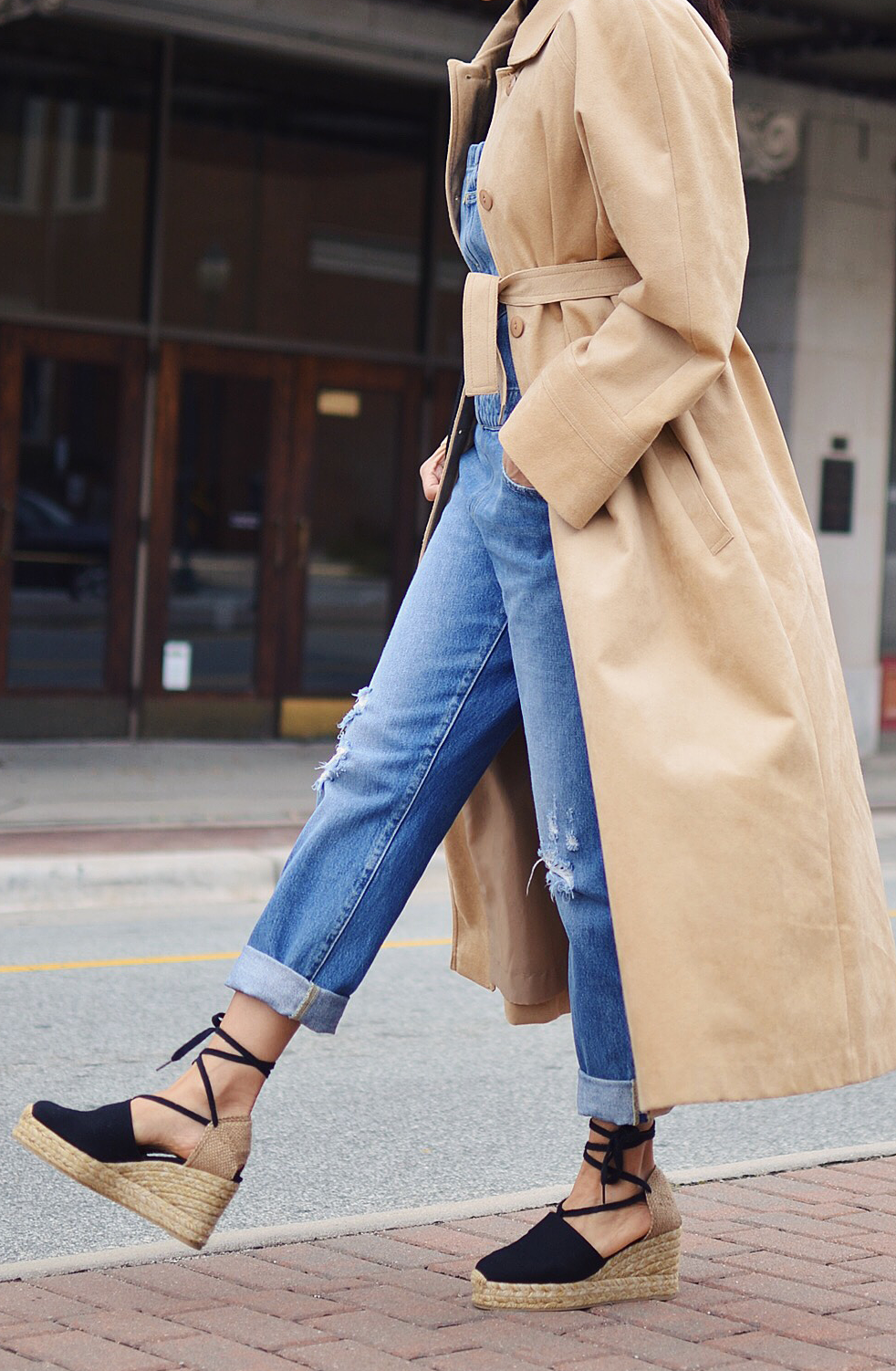 I'm a shoe addict.  I was going to say shoe lover but that's dancing around the truth.  I've amassed a shoe shelf display of them that's constantly seeing new and old rotating in and out on a bi-weekly basis.
Having said all that, with all the temptations of new spring shoes, there is one style that I still think looks the best of them all; the classic espadrille.   Of course now there are tons of variations: platformed, embellished, peep toe, leather you name it but to me, the best one is STILL the classic canvas wedge espadrille.  They don't break the bank and they work whether you're on a two week holiday or shopping in the city.  In London, I used to wear them every summer without fail and then one day, I got distracted by other shoes (don't we all?) but I never stopped thinking about them.
They still beat everything out there and I think that boils down to: 1.  They are comfortable.  2.  They go with everything (classics usually do).  3.  The style has been around since our parent's generation so there's the old school built in factor 4.  They read 'I don't give a sh** what my Instagram feed or magazines tells me to wear because of point 3  5.  They make your feet look small and they elongate legs  6.  Like the Goldilocks analogy, the wedge height is just right.  
The shoe lover addict side of me wants to show you another round of the latest spring shoes, but for once trends be damned, I want to wear my humble espadrille again.
Question:  Do you still wear them?
(Image: Mysmallwardrobe)