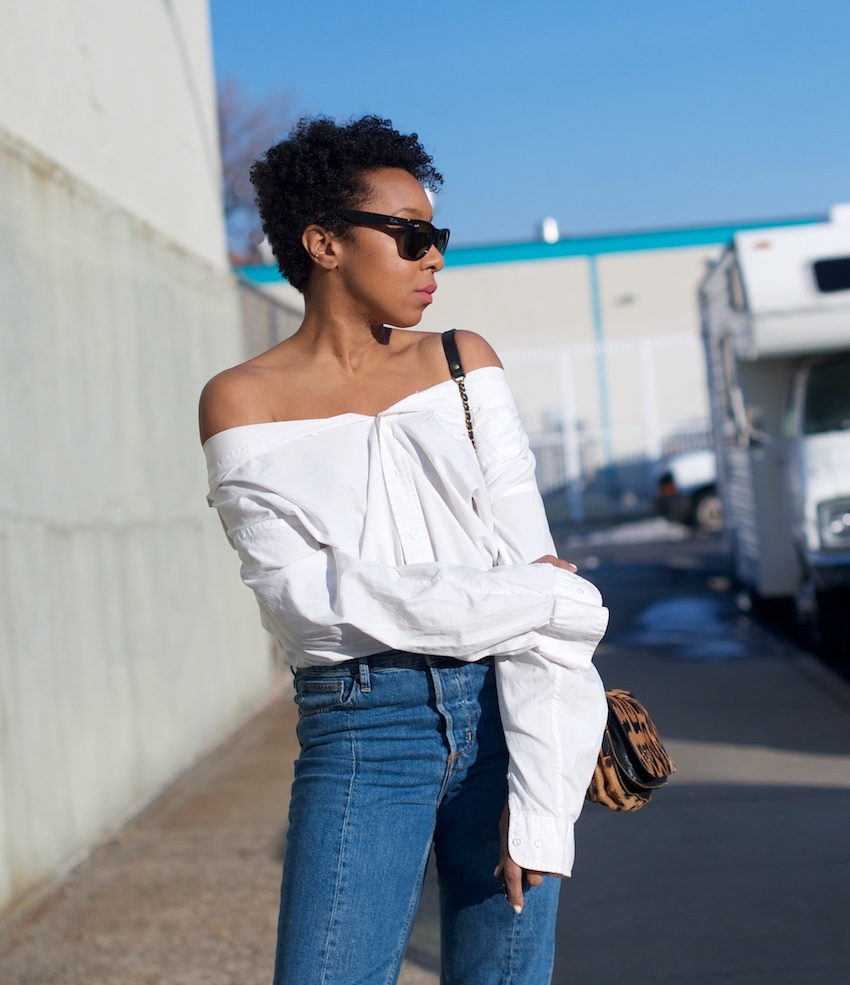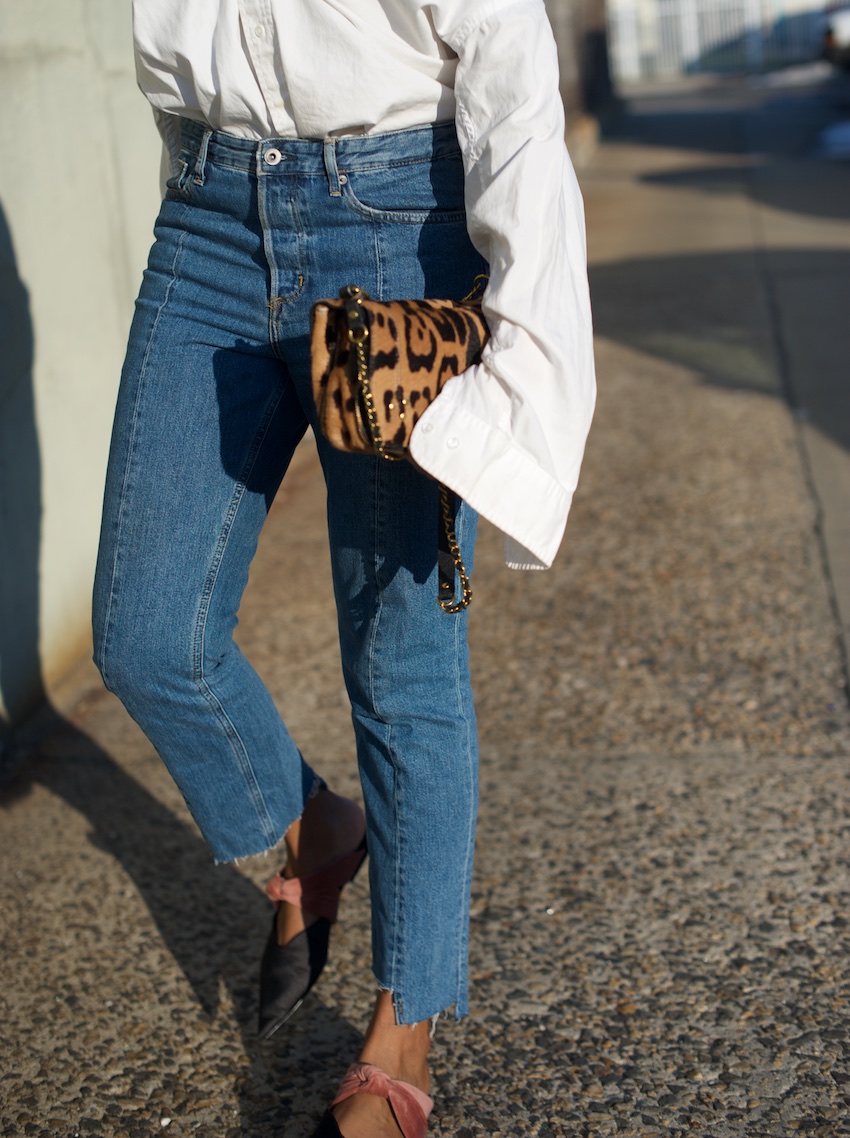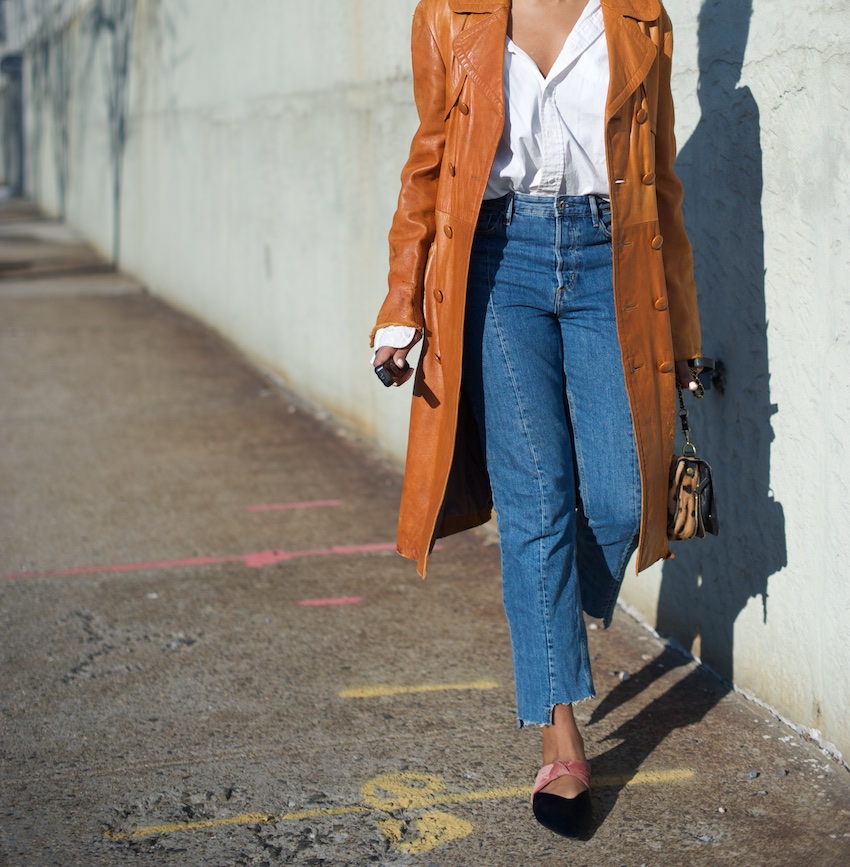 I won't go on about how shirts have shifted past the basic, that was discussed under the 4 ways shirt post below, but it's spring so this is the rest of one of the looks.  Plus the shoes get a viewing on here although they have already on Instagram and Snapchat (karenbritchick).
Tip: I gave up on finding these flats from Zara and found them on eBay instead.
ps. Speaking of shoes, the WDUGT shop got updated with a few of mine.
.   .   .
Jeans: H&M (these are almost identical). Flats: Zara. The velvet tie reminds me of The Row.   Try Topshop.   Bag: Jerome Dreyfuss (found a red version on a rare sale). Similar by Sandro or try the Clare V clutch.