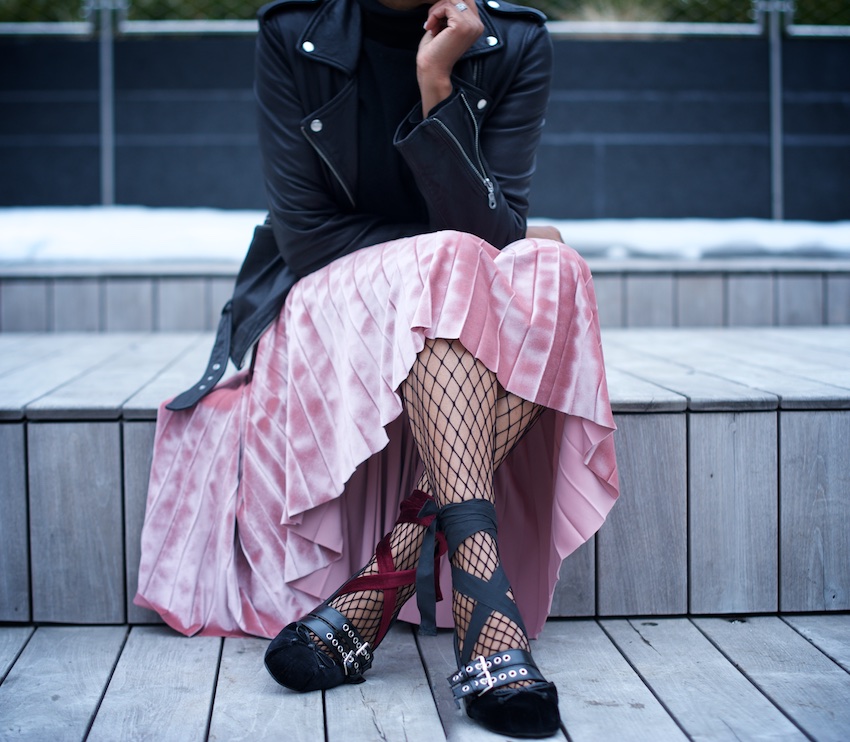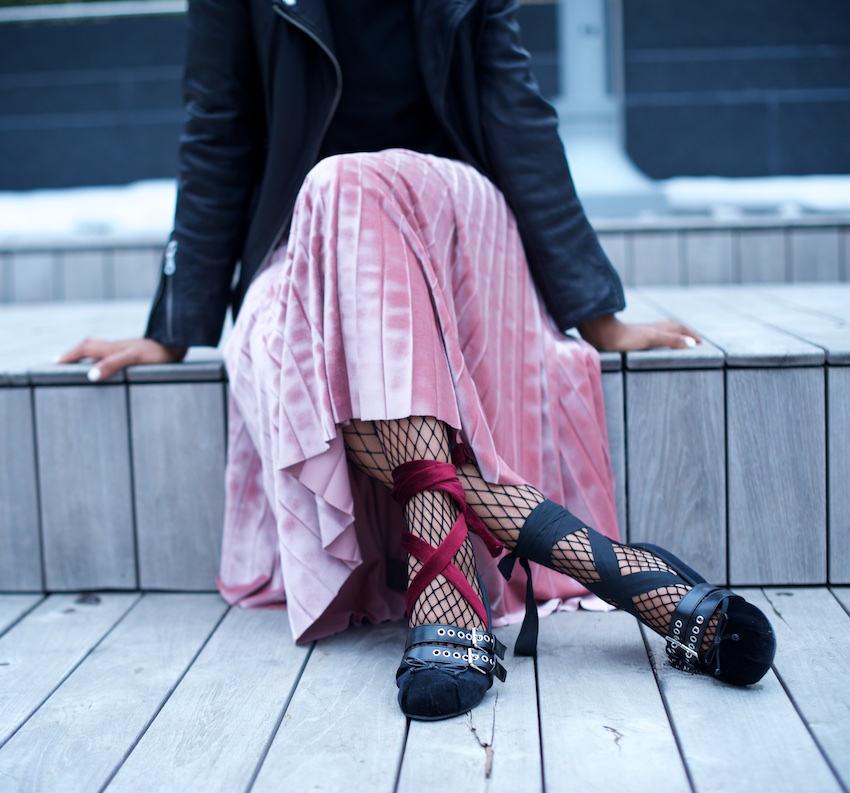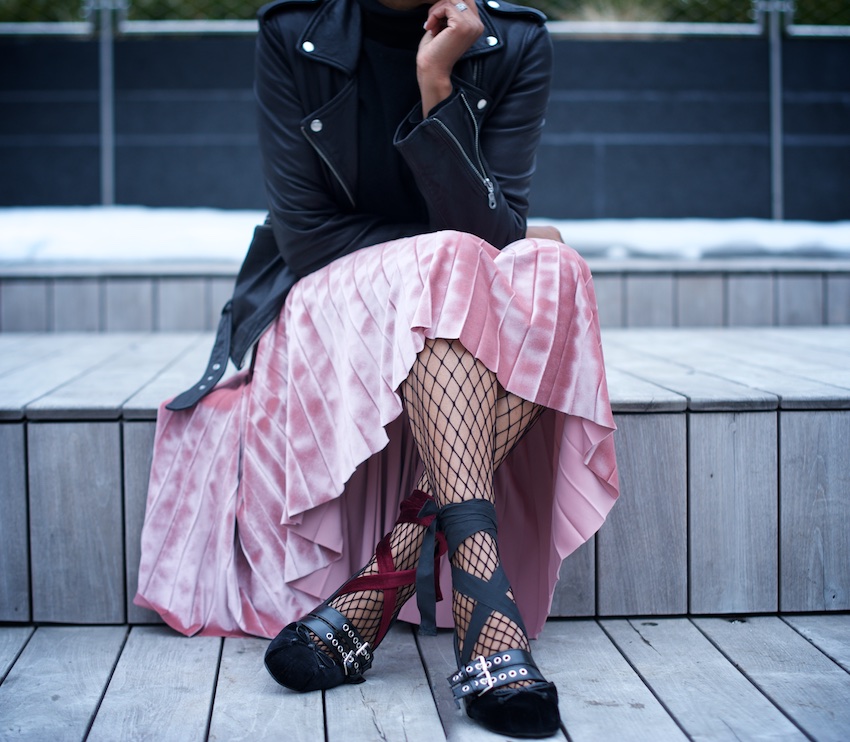 Alright. I have a confession. I own the Miu Miu nude ballet flats.  I caved last month with a $150 Matches fashion discount code.   Some of you have seen them on my Instagram and Snapchat.
So I love them so much that I also wanted the black pair (of course).  To satisfy the lust for that edgier pair, I found the above velvet lookalikes (note: They come with burgundy velvet and gingham straps – the black ribbon shown is from my Miu Mius).
They run true to size and yes you are very welcome.
Get them HERE.
You can see them in action on my YouTube spring shoe review video.
Let me know if you cave?