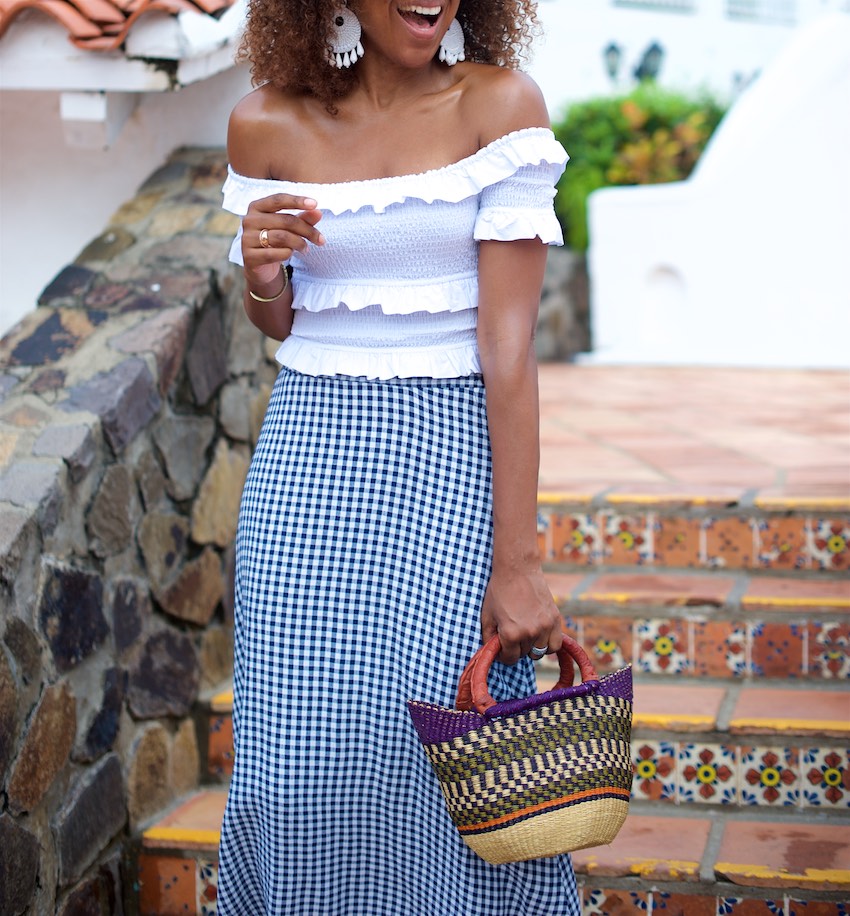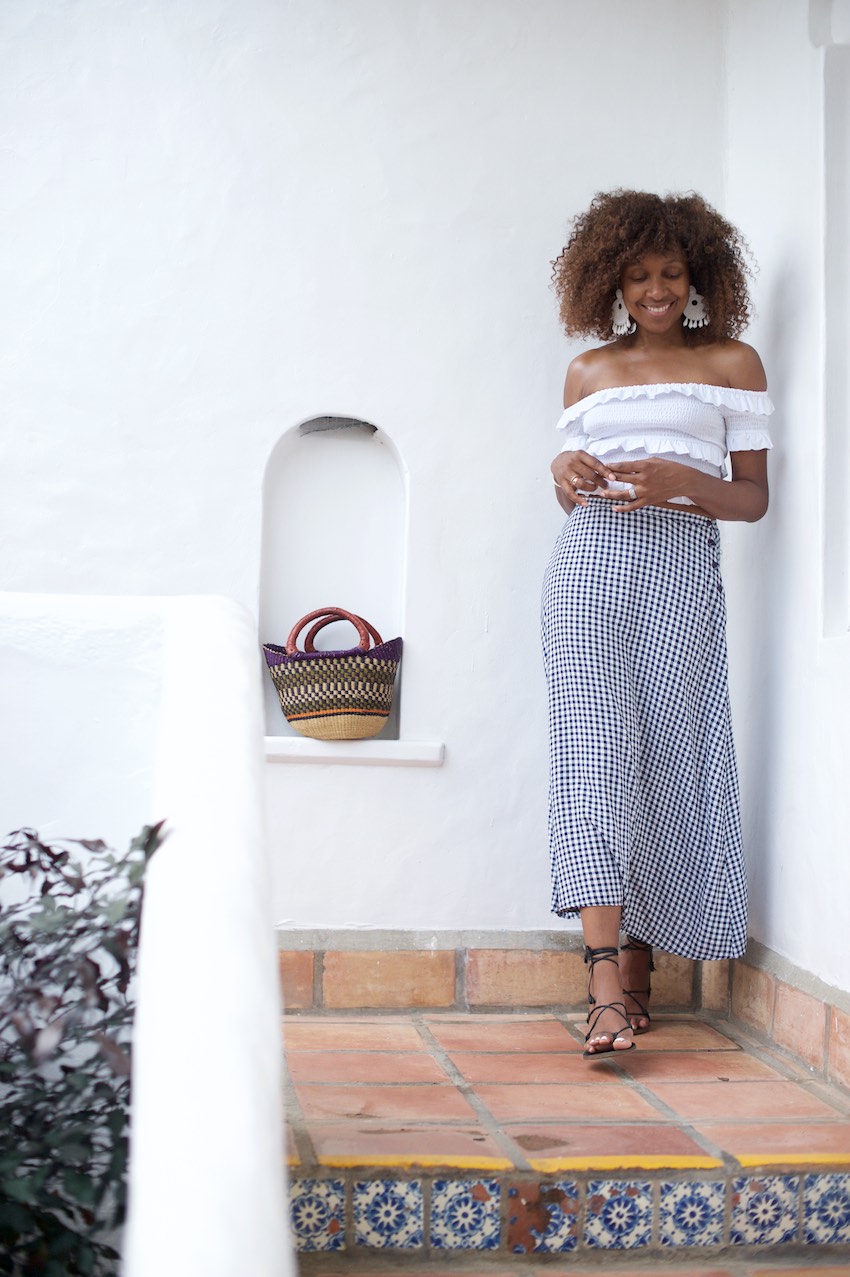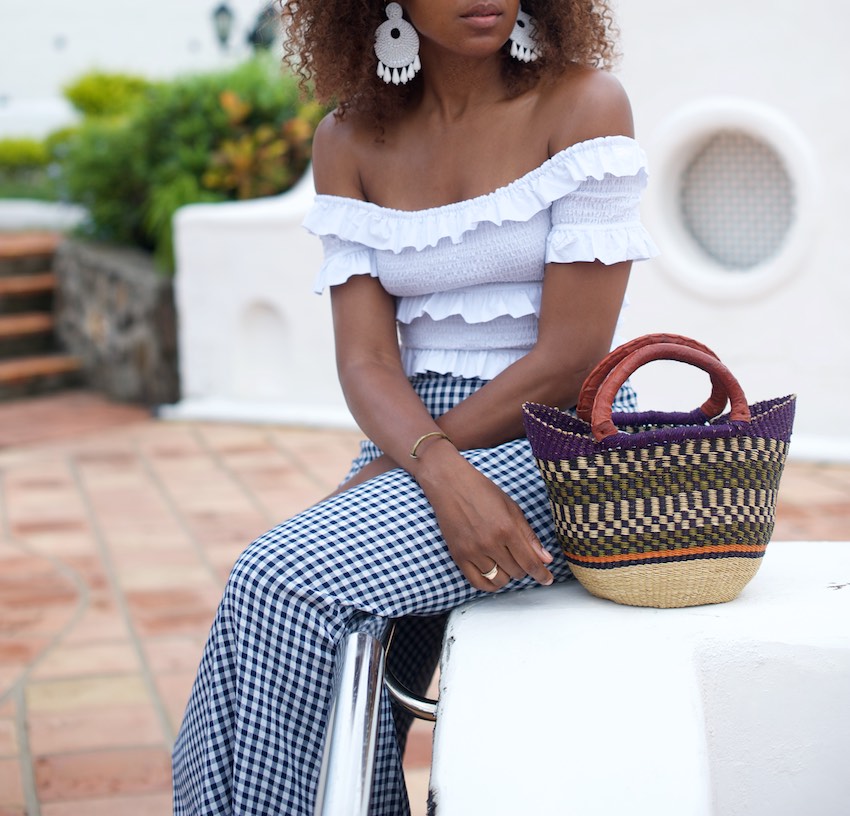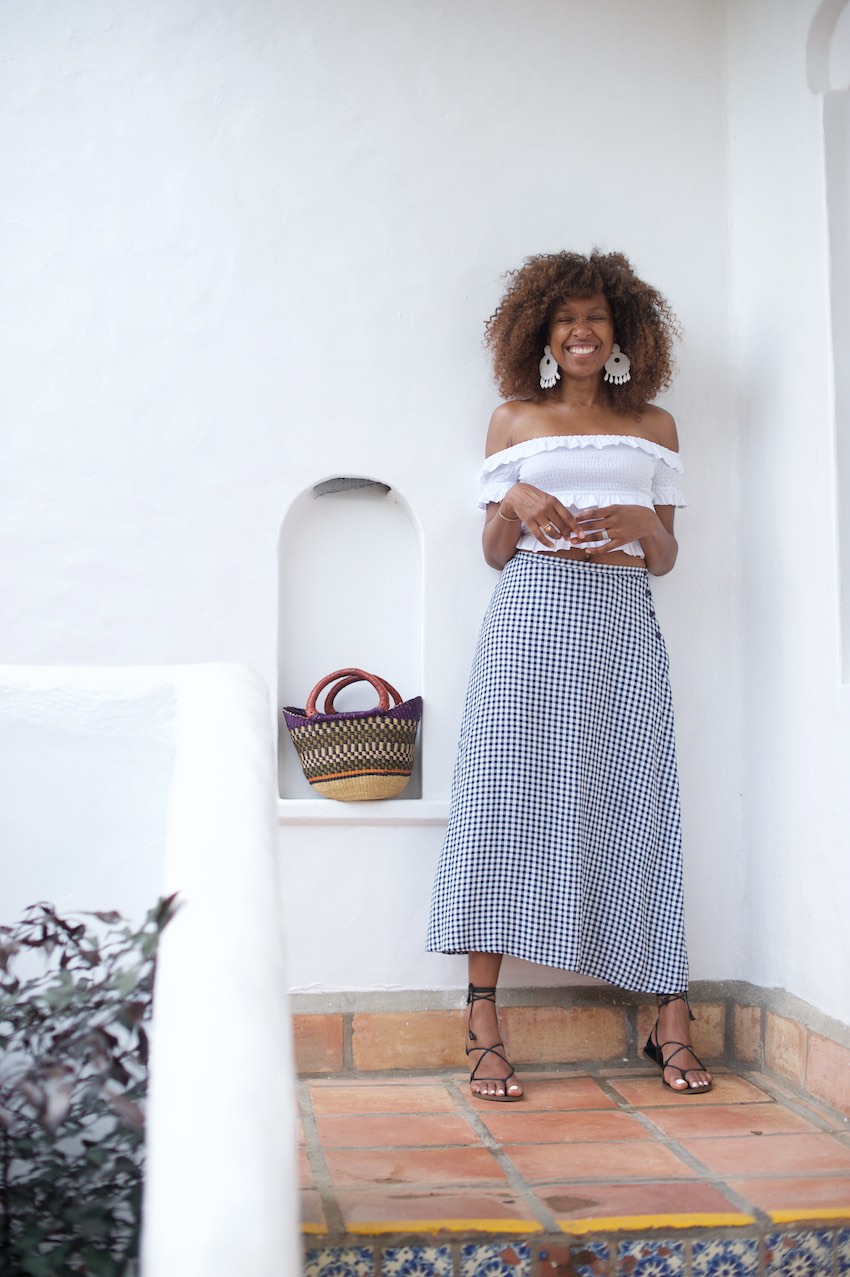 Well this pair live up to their word and literally make one! By the way they look a lot bigger in person than they do in these photos.
I found these statement earrings from NY & Company two days before coming to St. Lucia. I'm not exactly sure why, but I've made it a side mission to collect cool (but not heavy!!!) oversized earrings.  They work on short hair and long although the former tends to be seen as 'fashion forward' but I just think that on short hair, statement earrings is a short cut to adding a dramatic vibe without trying?
My white ones also come in yellow which you can get here.
ps. Speaking of dramatic pieces, did you see my latest YouTube video posted last night on 11 pieces that will get you noticed?
.   .   .
Off the shoulder top: H&M.  Also comes in yellow (I got it too). Skirt:  Vintage/Thrift.  Bag: New Orleans.  Sandals: Madewell (on sale!)