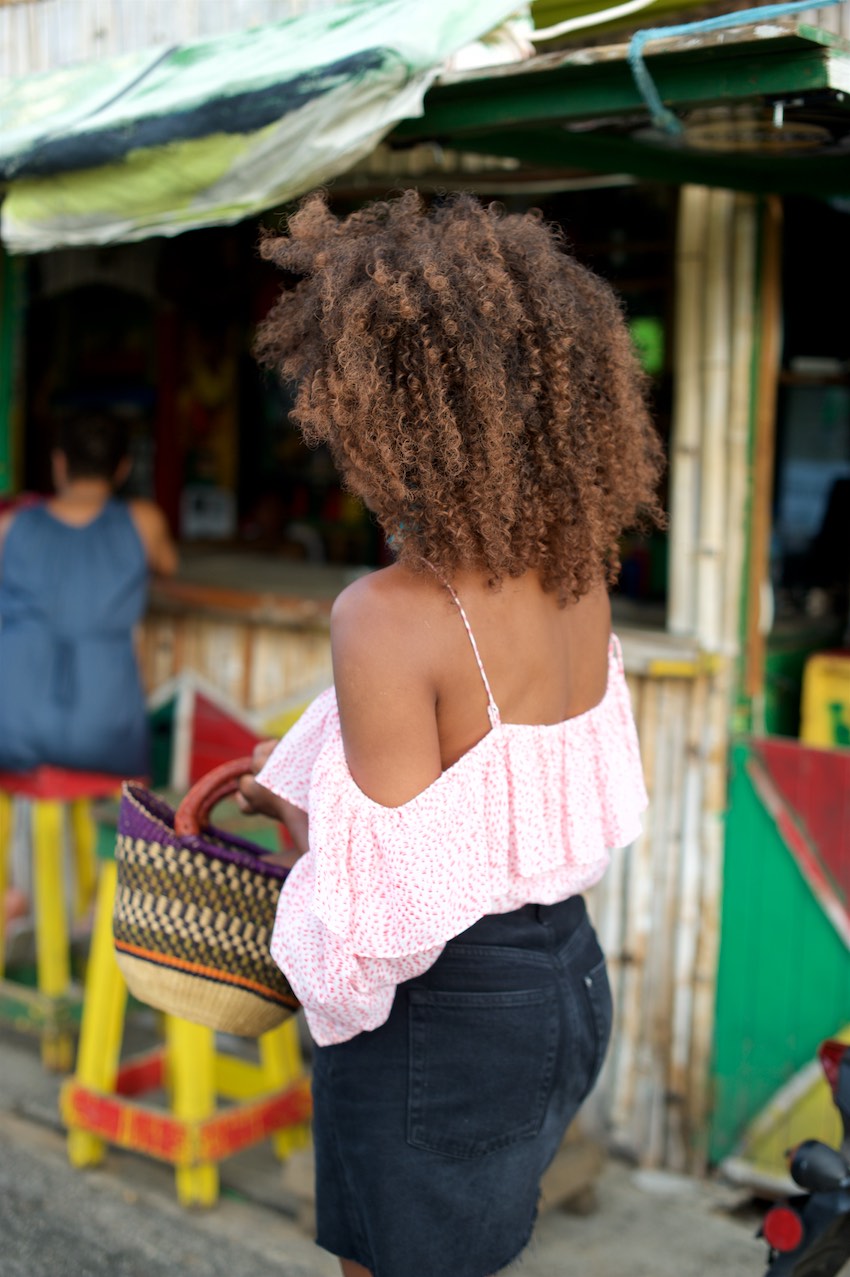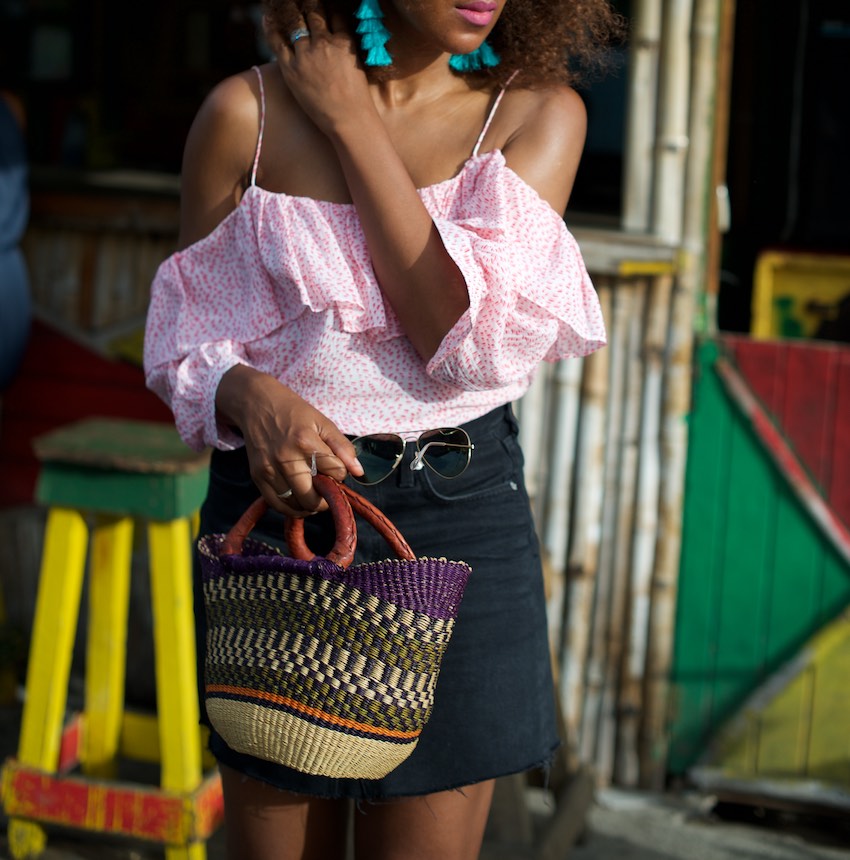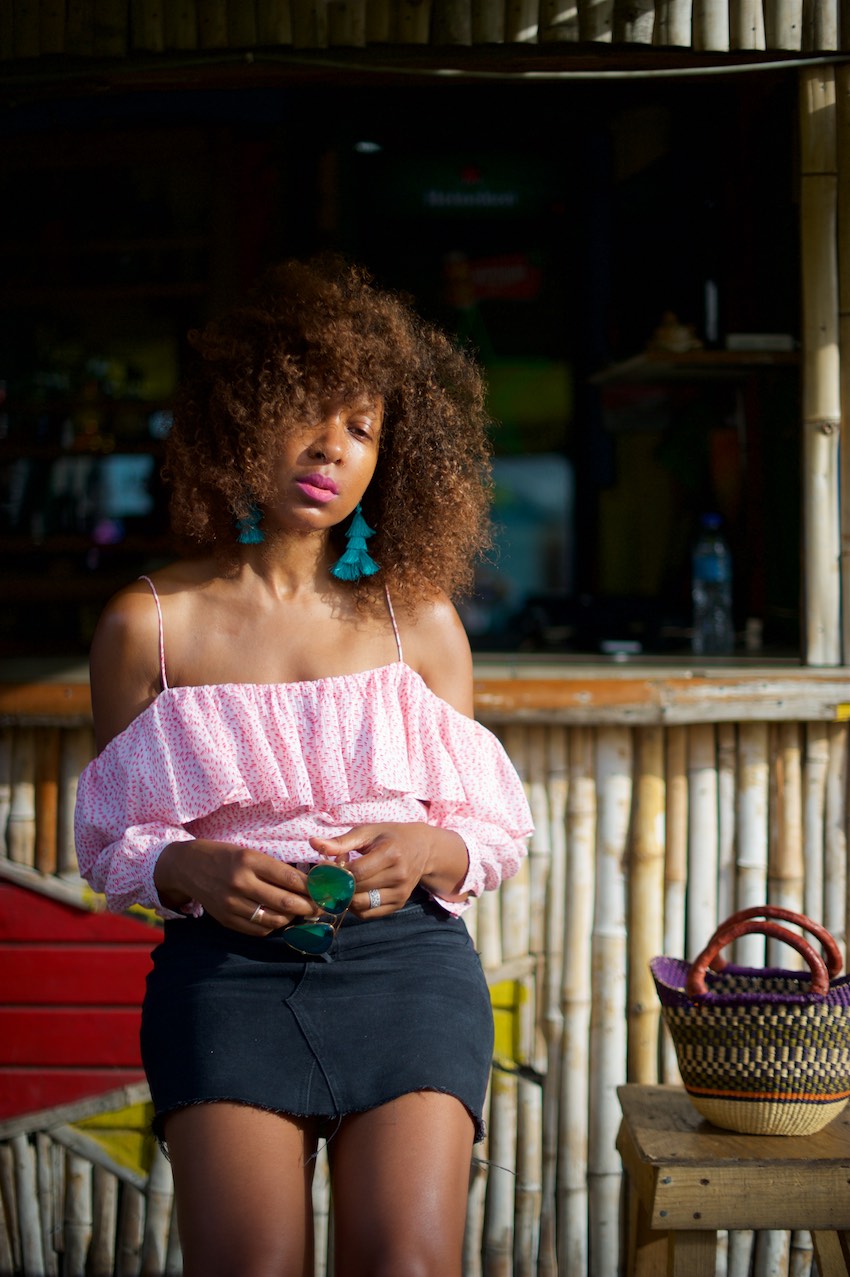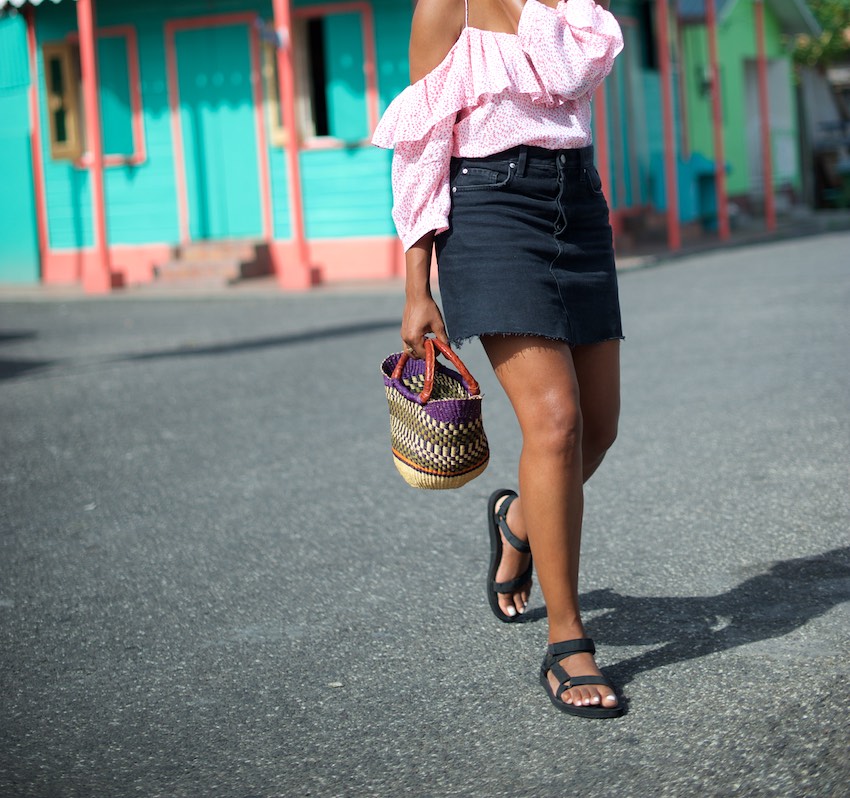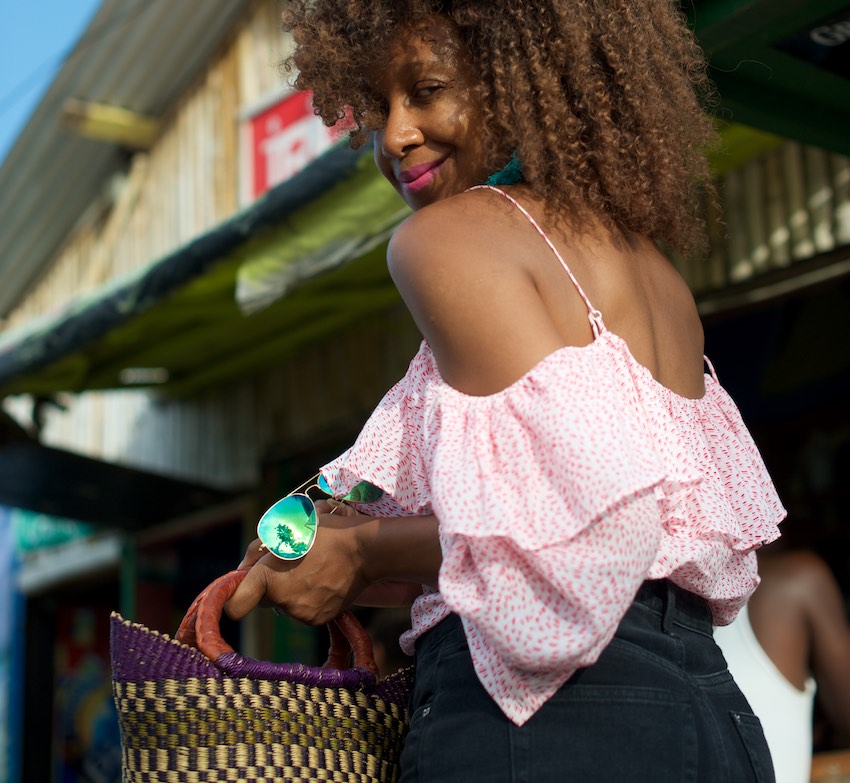 When in the Caribbean I never wear sleeves during the day.  Mum doesn't have AC in her house or in her car so the level of perspiration this induces demands anything with maximum ventilation.  I made the rare exception on this airy partial sleeve blouse because everything else about it ticks off the boxes and it doesn't suffocate.
The contrasting earrings are for a fun color clash.
ps. I'm addicted to this little bag.
pps. A new video went live on my YouTube channel on how to build a capsule wardrobe. Let me know if it helps!?
.   .    .
Frill blouse: &Otherstories.  Denim skirt: H&M. Tassle earrings: New York and Company. Similars from Baublebar and and these in other colors  Straw bag: New Orleans.  Found a bigger size on Etsy!  or try one of these!! Mirror aviators: Ray-Ban.  Sandals: Teva