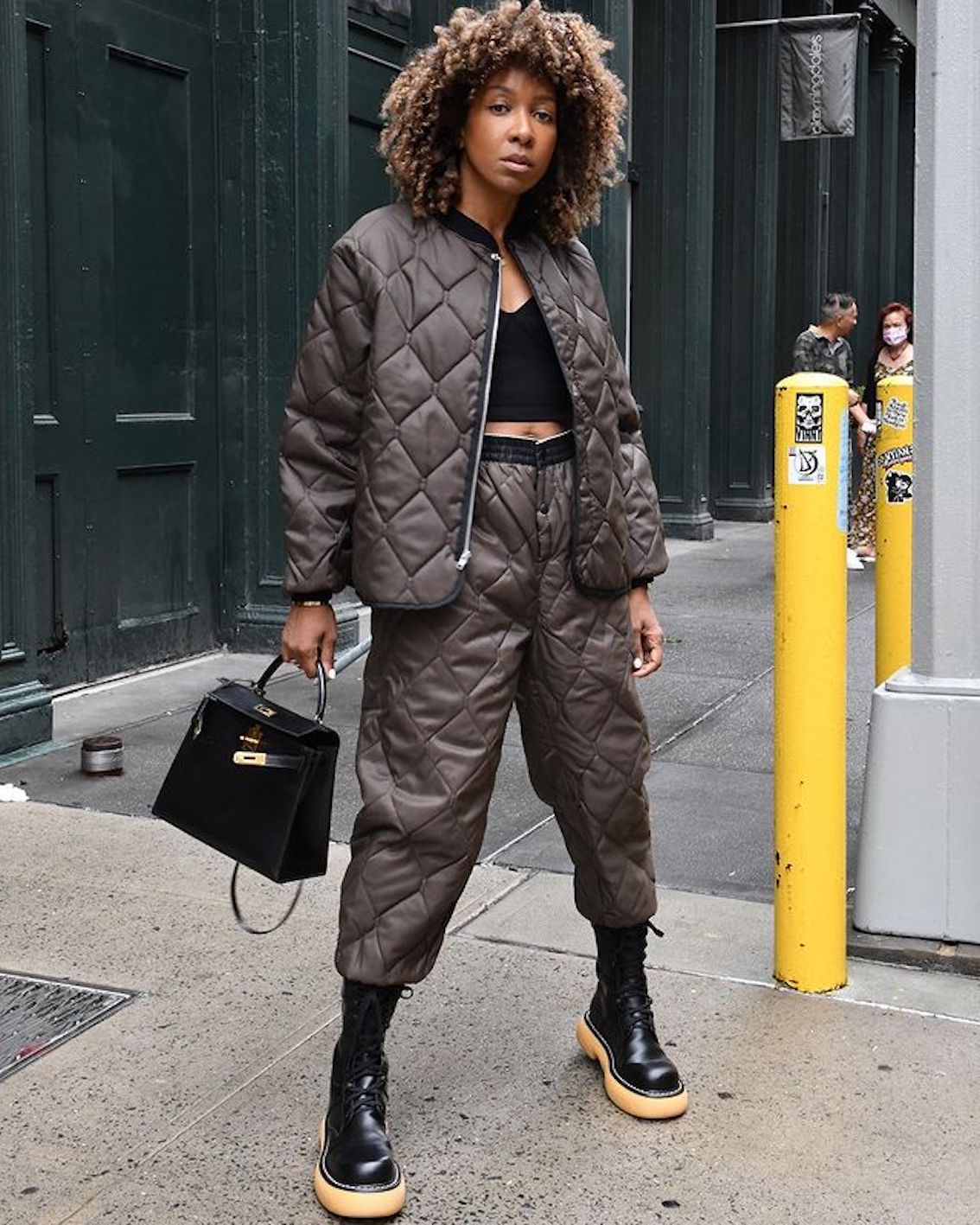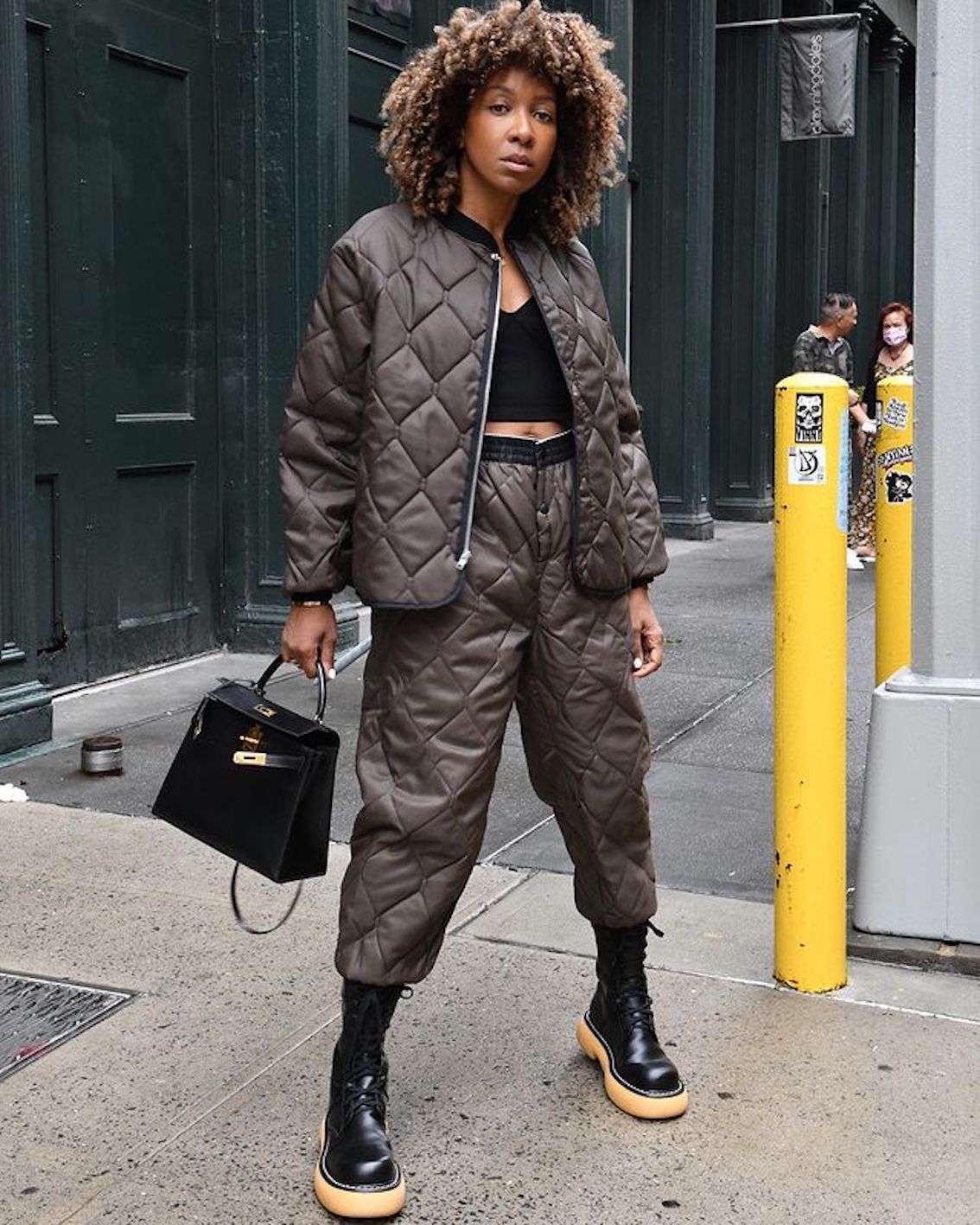 I can't stress the importance of COLOUR! They shape our moods, create large visual impacts and if you look carefully, you'll see how they also illustrate the present zeitgeist. Most (if not all) of the best styles are conscious of colour and tone. To help with getting into the current mood for colour, I've listed some of the IT colours for a/w21! Which colours have been your your favourite to style this season? Also, for some extra colour styling tips, check out my article on 'How to Wear Colour this Fall'.
Greens
Greens have been the most vivid and popular colour of the year! Following on from last season's Kelly green, the spectrum of green tonal dressing has expanded to Neo Mint and Bio Lime. And, it's not hard to see why Greens are so on trend! The mood-boosting elements of the colour is perfect for "dopamine dressing"! Greens are vibrant as well as calming, which is ideal for getting out of your post-covid slump. It also evokes the sense of the environment: slowing down and getting back to nature even just a little bit.

Greys
Grey is a classic colour that has been gaining momentum in the a/w season. Gravity grey is popular on the Dior and Gucci runway, as well as in the back-to-work styling scene. As mentioned in my previous article, tonal parings is key to an elevated look. In other words, to get that sophisticated feel, opt for a head-to-toe or grey-on-grey look. Grey tones are also perfect in combination with beige and neutrals! Or, if you prefer something more colourful, a calm green with a soft grey is a pair made in style-heaven!

Browns
Darker browns (almost black), have become a popular alternative to black and navy. The colour tone gives a more elegant and richer feel, especially used in overcoats and blazers. Along with dark browns, softer brown tones like Soap Nut have been popping in our social media style feeds. They come as almost a sophisticated pastel alternative to the traditional punchy pastel colours. The fashion love affair with brown tones is not fading just yet!