New York Fashion Week has made its unapologetic appearance in our calendars! The NY fashion scene has been growing a lot the past few years, which makes joining the latest one that more exciting! American fashion and style had always been a huge cultural power, and has inspired people all over the globe. Though top designers such as Tom Ford has made their legacy, its amazing to see the new ones that will one day take over showcasing their talent this NYFW. For people like myself, it's the same – fashion week is a chance to also present your style and also get inspired by the things around you. Below are some of my favourite looks I wore for fashion week!
Hard Statement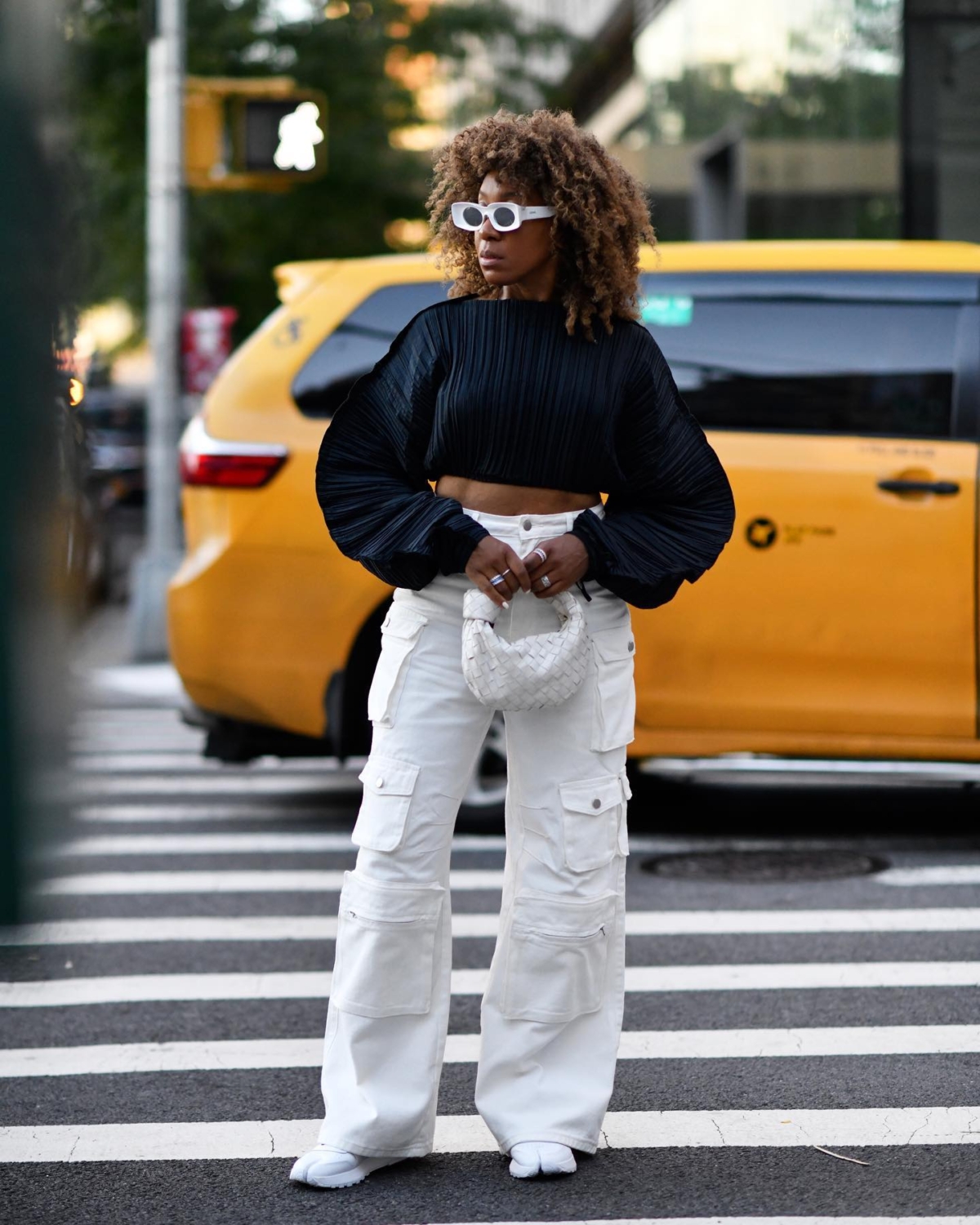 Kicking off the first day of NYFW, I wore this outfit to the Lionne SS23 collection! Since it was the very first look, I had to start with an ultimate favourite style piece: cargo pants! I paired them with my statement pleated blouse that's been featured on here many times (I thrifted this one, but I linked other statement tops in the carousel above). Individually you wonder how these two pieces would come together, but they just work! The utility style of the cargo helps balance the avant-garde blouse. Structurally, they both are big pieces, so visually it also feels balanced. With a pair of Margiela Tabi sneakers and a Bottega Veneta Jodie bag, I was good to go! Elevated workwear is a theme that I've particularly popular on the SS23 runways – it makes sense when we think of the history of American fashion and its relationship to workwear. It's utility wear at its finest, and this look is a great example of that!
Mixing Soft with Cool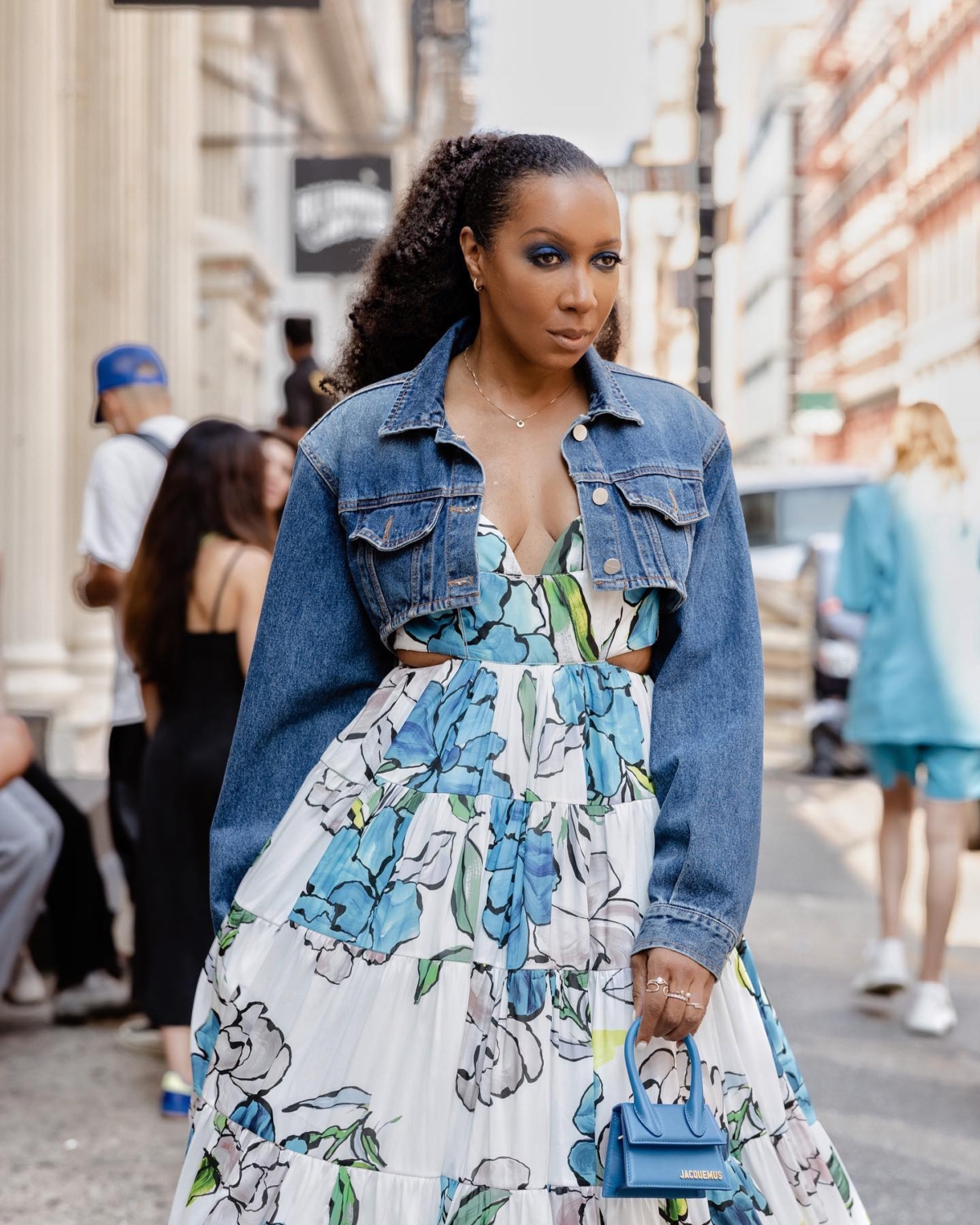 Mixing soft with masculine elements is something I feel like I've mastered (in my own taste!) this NYFW. Some of you might've seen this Aje runway piece that I had the amazing chance to wear! Aje has always done some of the best feminine and structrual dresses. To mix some masculine elements into my look, I went for my Frankie shop denim jacket I've been obsessed with lately. Not only does the shape work perfectly with dresses, it brings out an edginess that I LOVE. Denim in general is a great way to bring out something more casual to your dressy pieces. Though, the best way to achieve a balanced visual impact is to take a colour from the dress and repeat it in other places. Here, I took the blue in flowers and chose my Frankie Shop denim jacket and blue Jacquemus Chiquito bag. The details matter!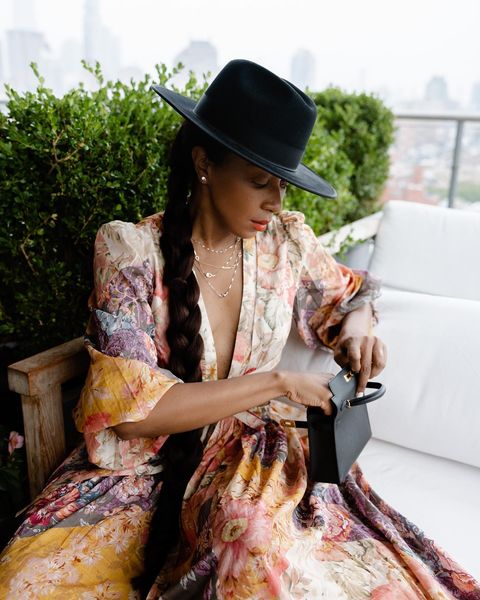 An alternative way to refresh soft and floral dresses is by using black pieces. Another favourite look of mine is the one I wore to the Marissa Wilson runway show. With this beautiful Zimmermann plunging dress, I opted for a black fedora and cowboy boots. I just love how a fedora can bring out a cooler side in all my outfits! It's elegant yet slightly masculine. Plus, it works perfectly with a pair of cowboy boots! (A nod to the return of the Black cowboy in American media). I also took advantage of the plunging neckline by stacking silver necklaces. I chose silver because it matched with the overall soft yet cool vibe of this look but pay attention to you skin tone. Some metals work better for you than others depending if you're warm or cool toned!
Elegance-In-One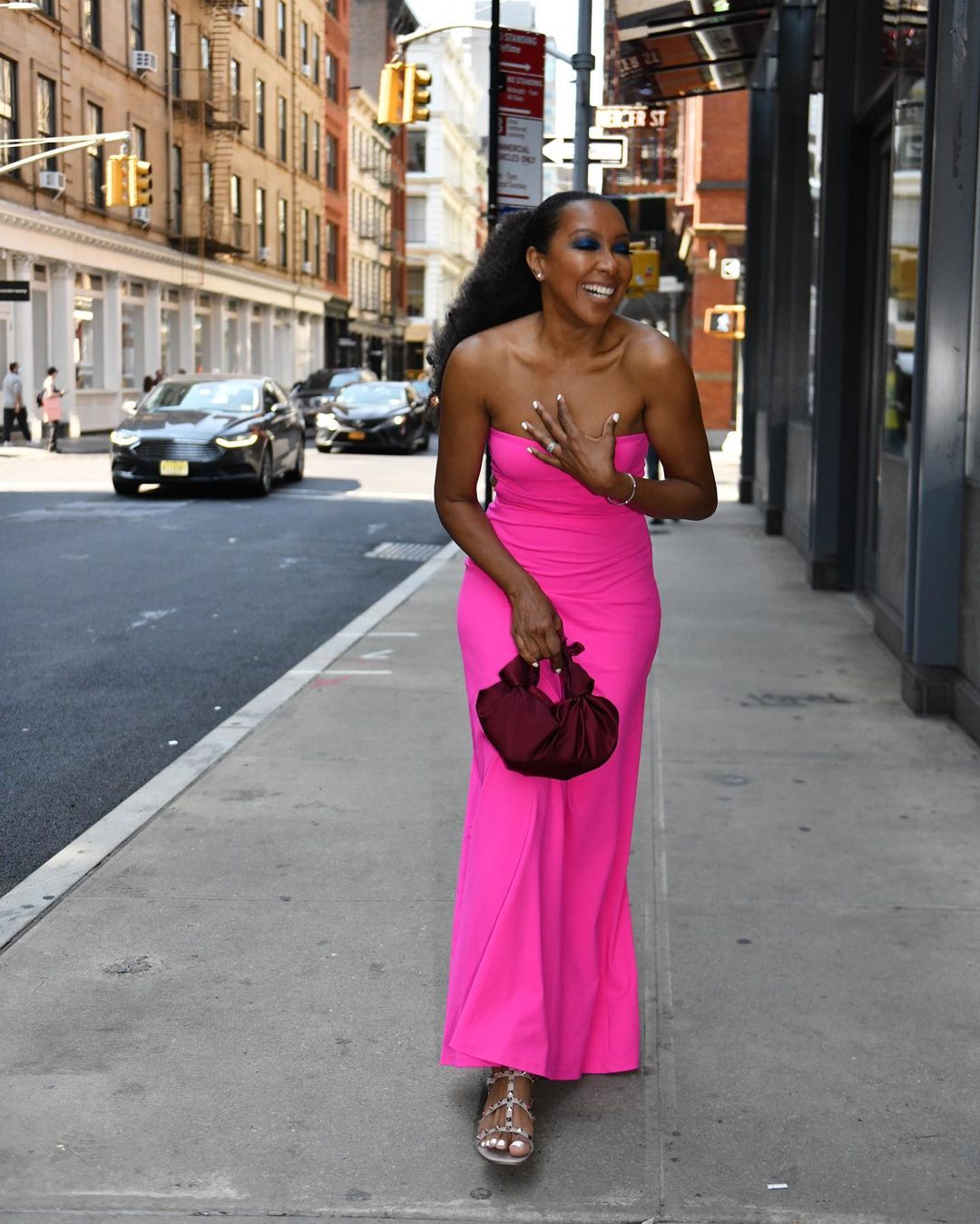 Get dressed and go! During NYFW where there is so little time between shows, this way of getting dressed is more important than ever. I opted for looks that let my outfits speak for me without very little layering needed. However, it doesn't mean I have to go big or beyond. Actually, the most simple looks are sometimes the best! Like this this hot pink dress I wore en route to the Tiffany Brown Designs show. The modern and elegant bodice lets the colour of the dress speak loudly. Nothing extra was needed other than some Valentino strappy sandals and a silky tie bag.

It was the same case for this amazing monochrome number by Victor Glemaud (which I also wore to their show)! It didn't need much other than pairing with a white sneakers and a white Jacquemus Chiquito bag to complete the look!