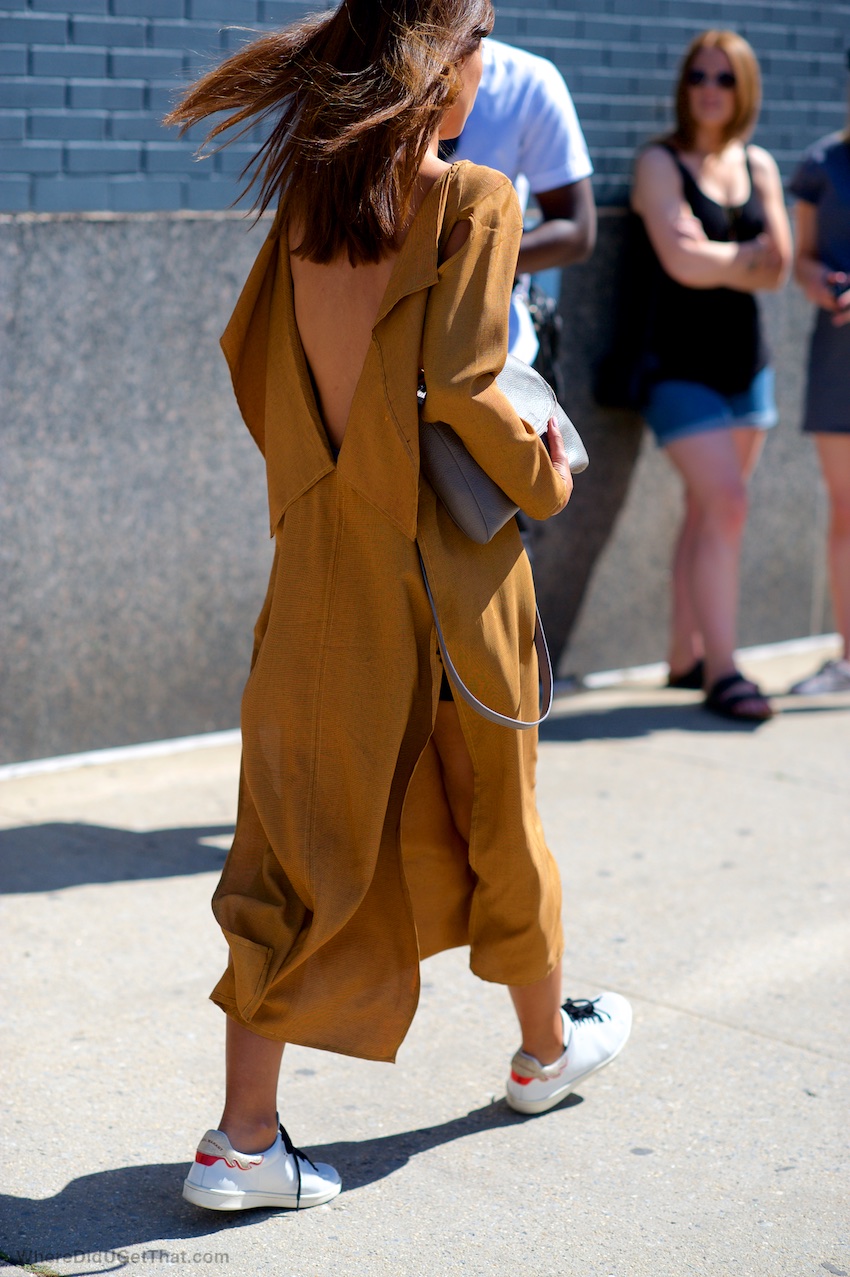 Before I start, I'll get it out:  I am all for wearing trainers (or sneakers as Americans say) with everything.
But because everyone's wearing them, by default does that make them over?
One look through Net-A-Porter, Matches and Barneys alone proves that the humble trainer has a legit space besides heels in the luxury market.  This shouldn't surprise since the casual aesthetic moved into the luxury space years ago.  Remember when jeans were under $50? Now spending north of $200 – heck north of $400 is normal.
Luxe aside, Nike, Adidas and New Balance are still the most popular shoe worn with everything.  
Reckon it's a passing phase?