These two H&M items caught my eye (yes I have a ton of necklaces) and this metallic silver slouchy top.
Let's go try them on together shall we?
The off the shoulder thing is another sale clincher, it's up there with pockets on dresses….
Tip: Get in several sizes up so its sufficiently loose and falls off the shoulder naturally (bonus points).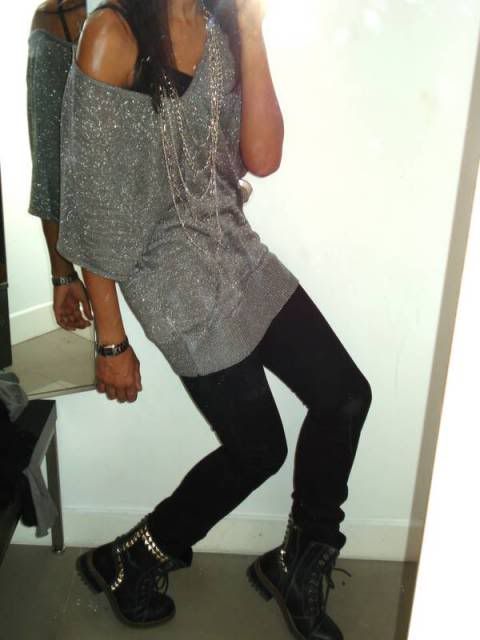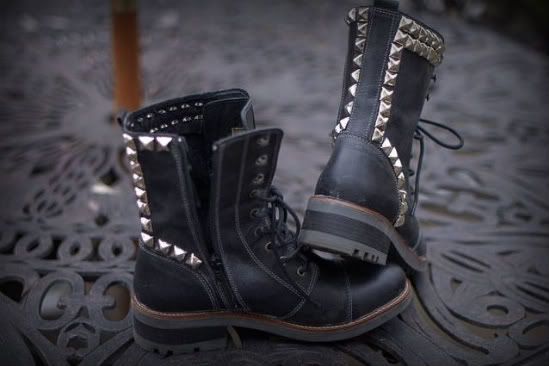 Metallic silver top & necklace: H&M. Jeans: Uniqlo. Boots: DIY Studded
I took both pieces. These Steve Maddens boots are DIY studded after realizing that these by Free People were not worth the price tag.