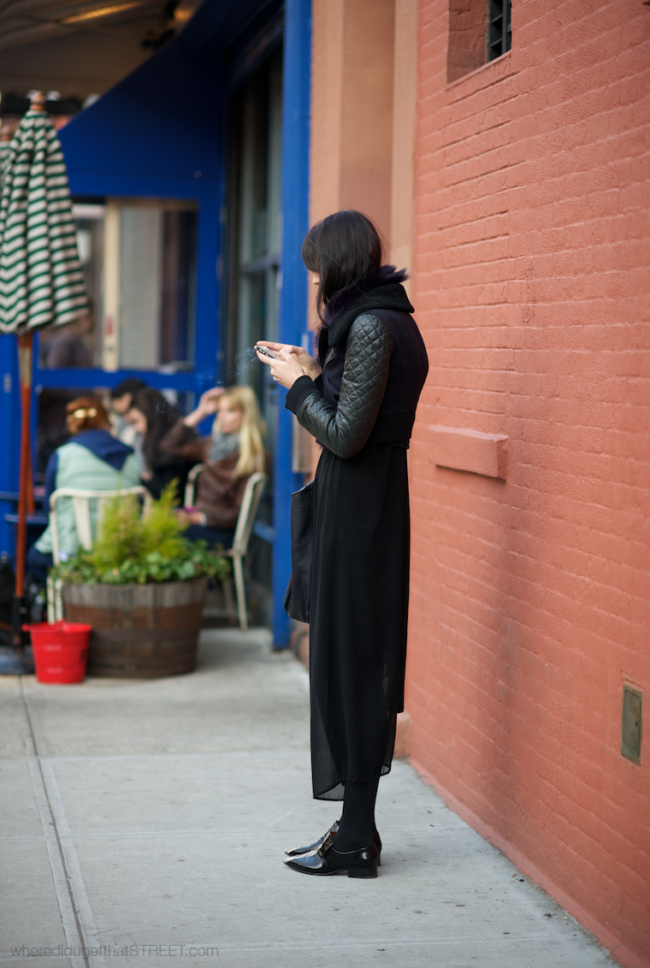 I love spotting someone in predominantly black whenever it is done this well. The quilted sleeves, the sheer skirt, the textured jacket collar. As always, it's the little details that make the look.
I had to ask: Her shoes are by Celine. At first glance I thought they were vintage.
Add textured leather: Update your jacket with a quilted one like this.