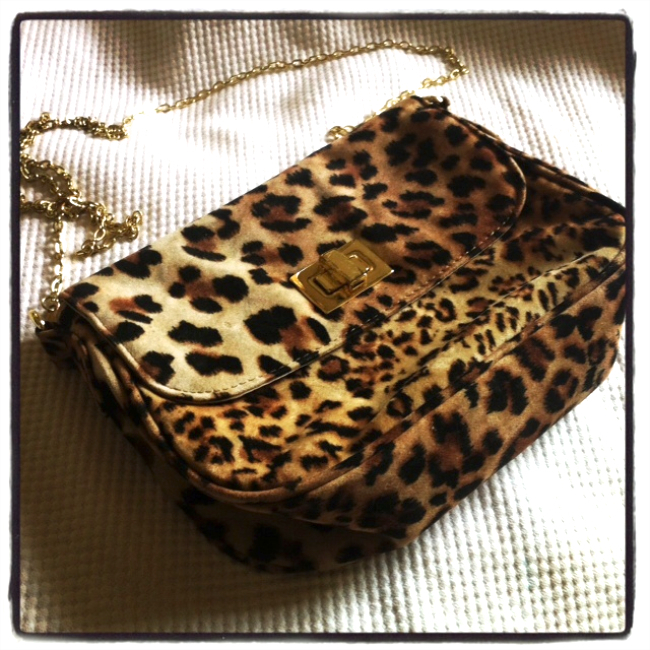 I found this leopard number on eBay to wear messenger style. Naomi's YSL version here is gorgeous and this is an easy way to get the look.
ps. I went to the H&M Fall 2012 preview yesterday.
I'm putting images together of how the clothes looked in real life. In the mean time get a sneak peek of the men and womens look book here on the couples blog.
Talk to you later!