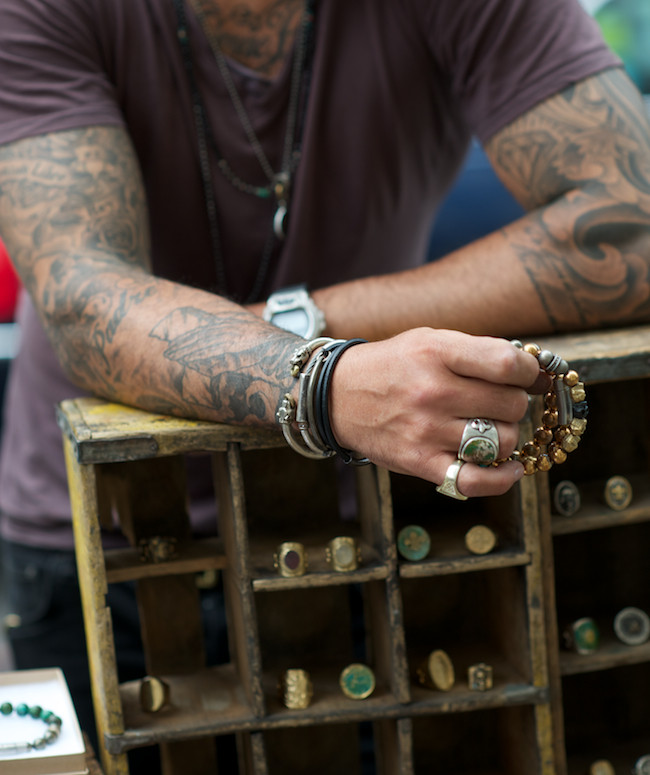 When you see the same person's work at random times throughout the year on different people, you know you'll eventually meet that jewellery designer…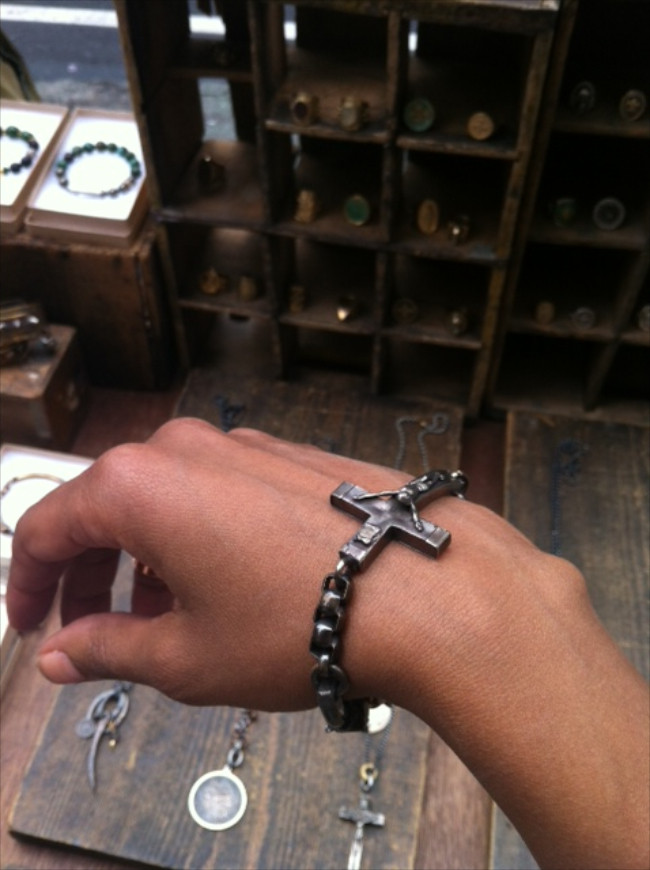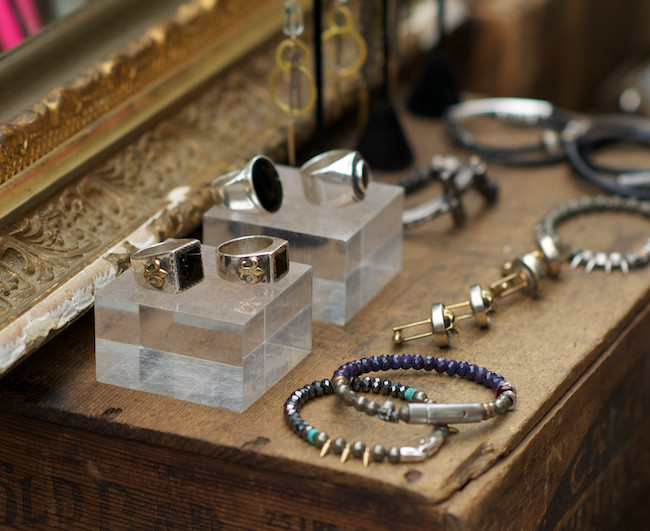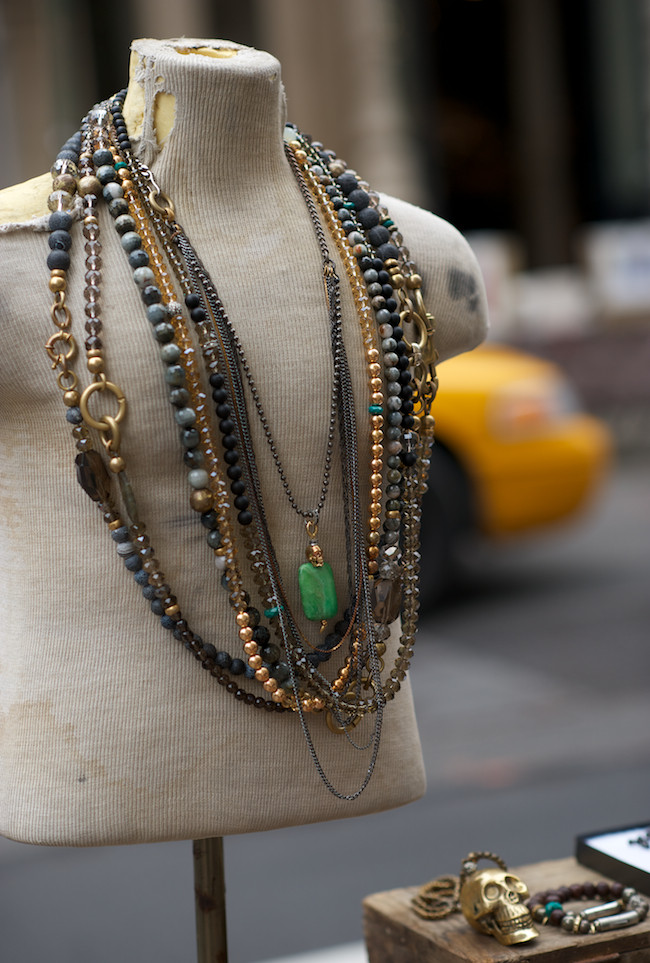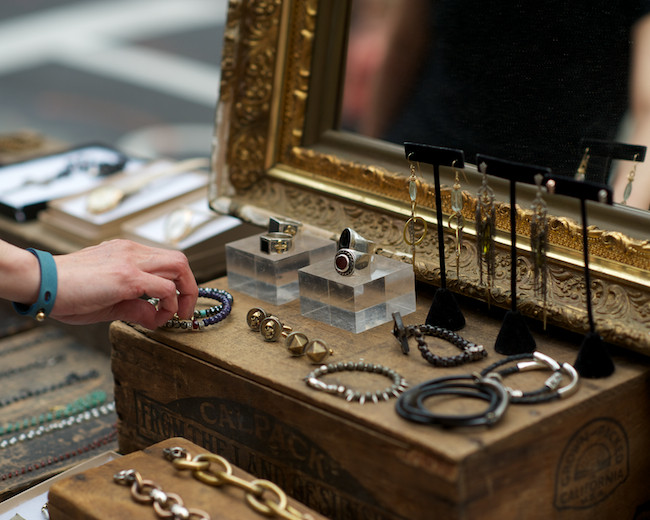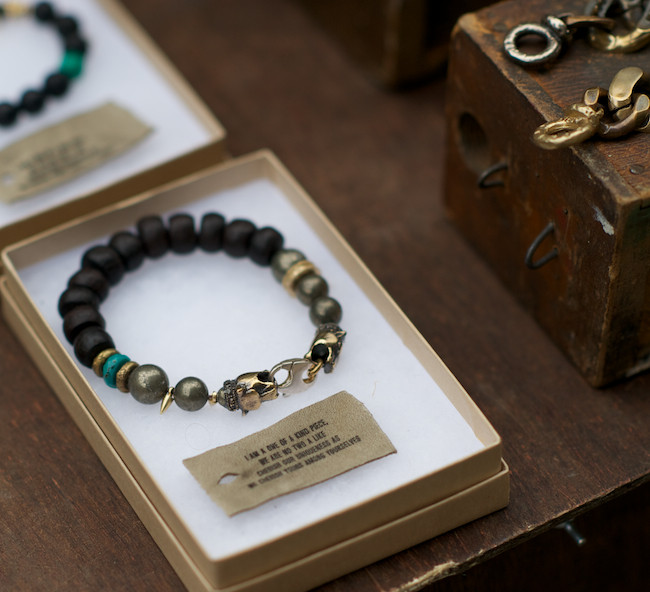 Location: Corner of Greene and Prince streets – Soho
This is why I LOVE New York for people like jewellery designer Enrique Muthuan. I knew of his work over 1 year ago when I asked a male model backstage at the Mik Cire show during NYFW where did he get his jewellery. Every piece on him was so f**king cool. He tells me about being a fan of a jewellery designer selling on the street in Soho and that no two of his pieces are alike.
Fast forward to a couple of days ago.
I snap pictures of a girl in creepers for the street style blog and I'm eyeing her necklace. Flashbacks to that male model again. Her piece looks familiar. She gushes about a street vendor: "he's on the corner of Greene and Prince – you have to check him out."
That afternoon I meet the designer. Finally. I recognize the vintage rock relics. Heavy oxidized silvers. Thick brass. Battered golds. Worn leathers. Woods. Clasps made from panther heads and skulls – one my personal favourites. I tried on a crucifix bracelet (pic #4 & #5). Imagine it stacked. Arggh!
His prices are comparable to a shop (or less) but judging by his faithful customers and weighing up the value of buying from generic fashion sites vs. direct from the designers hand, I know where I'd rather become a customer.
ps. To see the pieces on the male model, check my twitter.
Note: My 'Shop Fix' features are not sponsored by the brand.