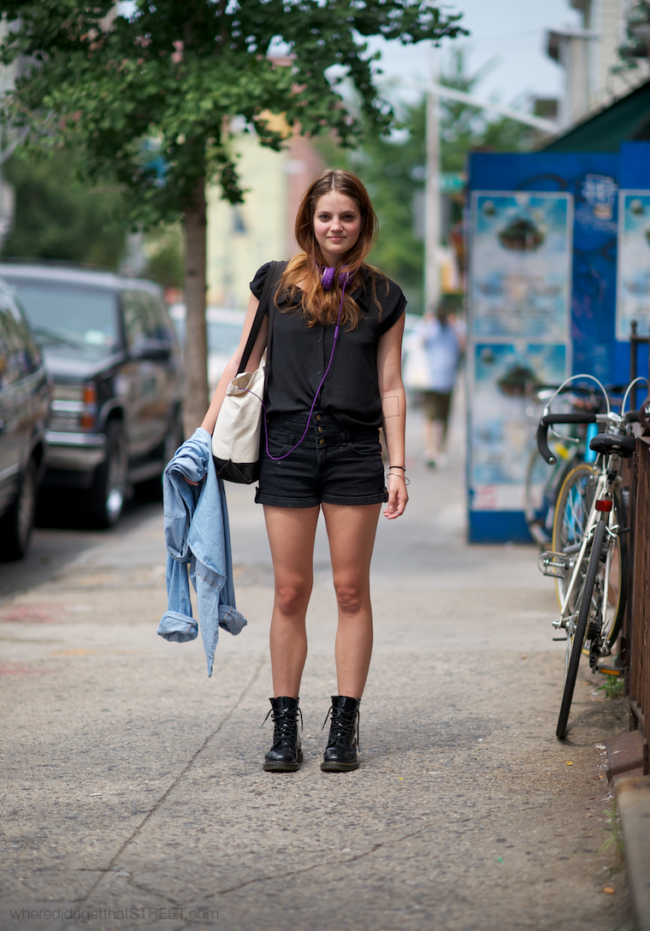 Sarah is wearing shorts by Topshop and Doc Marten boots. Her black sleeveless shirt is by Janes Closet on Grande & Metropolitan.
I didn't ask about her denim shirt but saw some good ones here. I bought two myself (thrifted) the same day this picture was taken.
ps. How cute do her purple headphones look with all black? Urban Outfitters carry a bunch of colourful retro style ones.