(Almost) everything about this is masculine which is why I loved it. Same reason for loving creepers and winkle pickers. They're boyish enough for everything.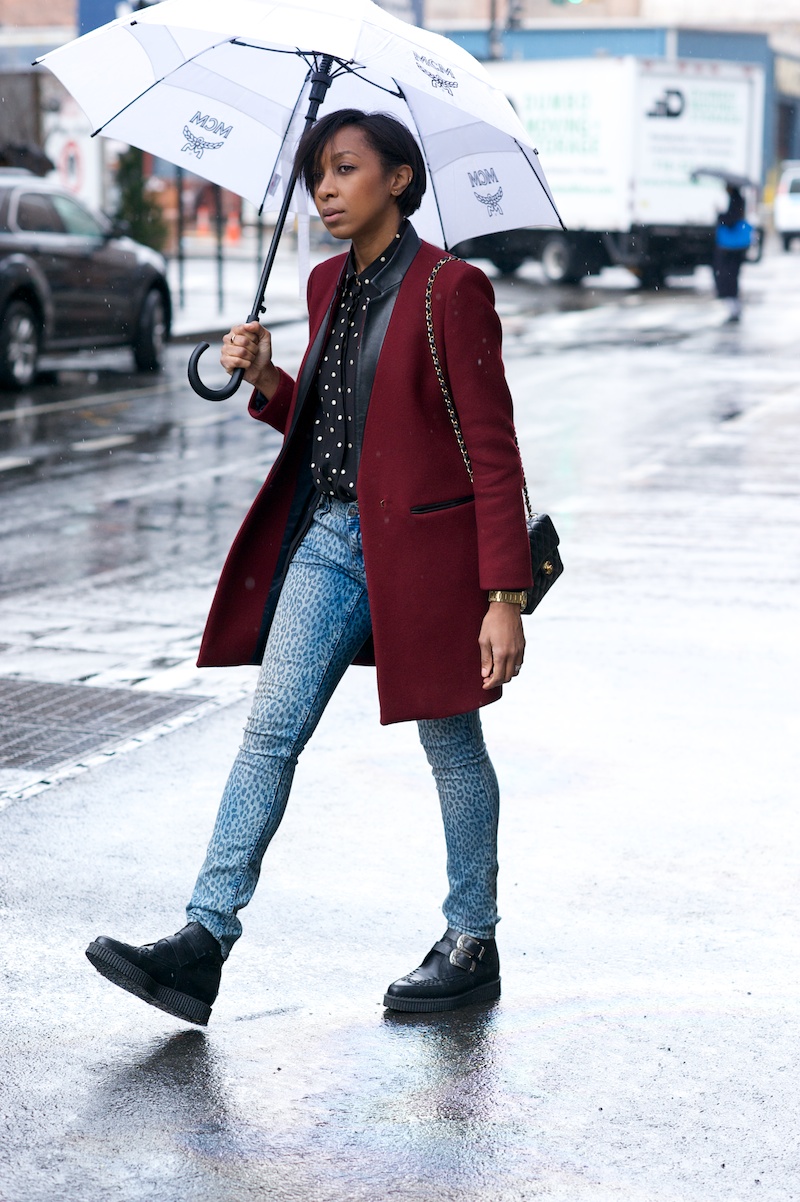 Every time I put on these boots I miss wearing them more often. The big sole, the pointy toe, the buckles. So good. They look wicked with all black.
I wore them this time with the faded leopard jeans and the polka shirt. Never thought that I'd still need a coat but this is no typical spring. A good excuse to bring them out just one more time.