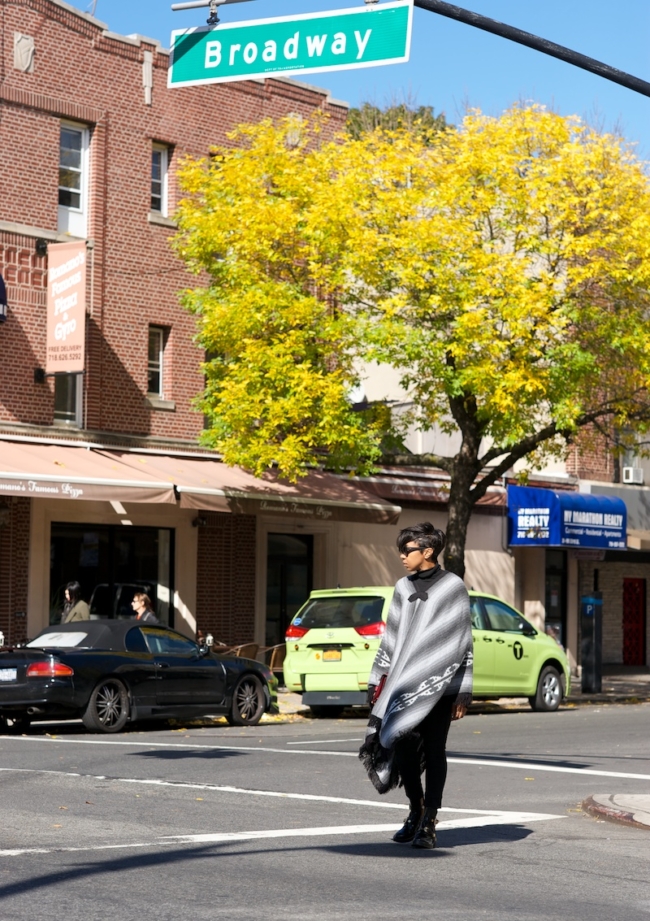 The poncho is a find from a vintage shop in Philladelphia – of all places – about a year ago.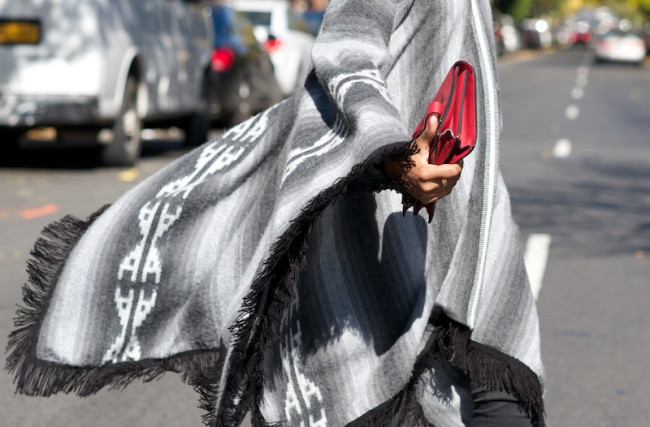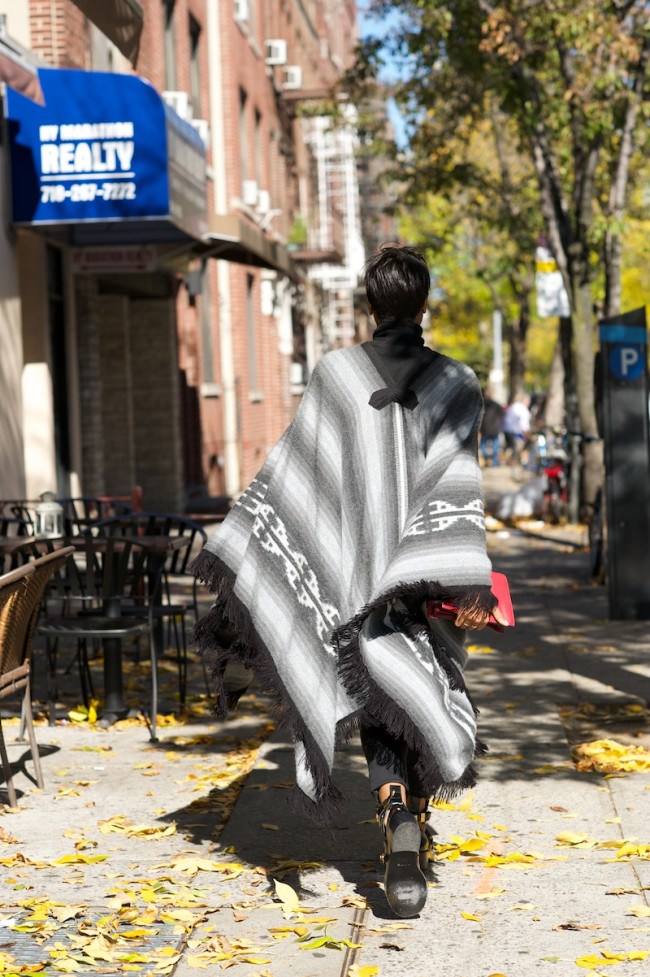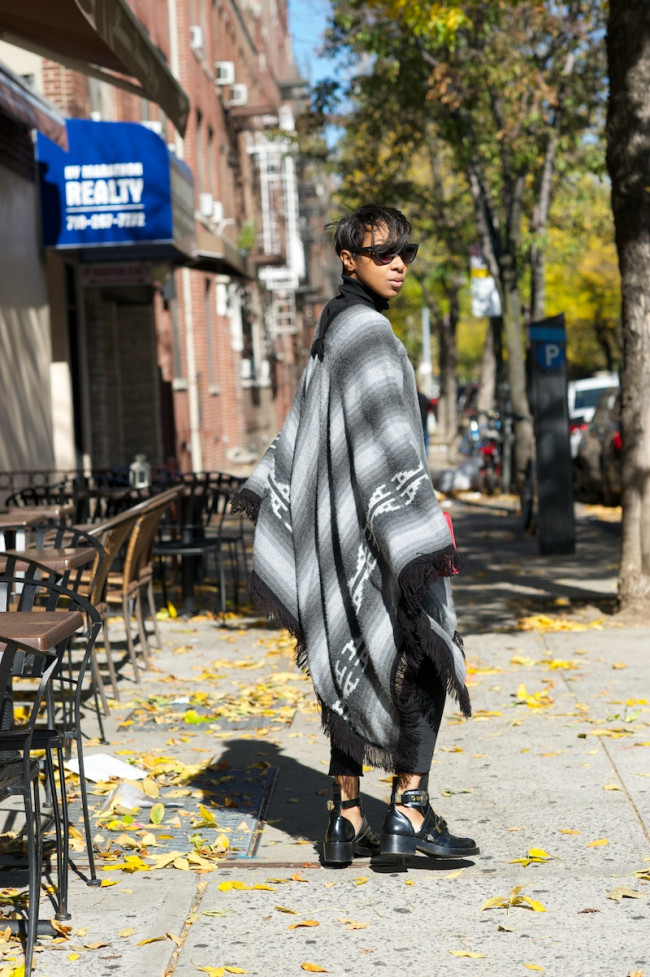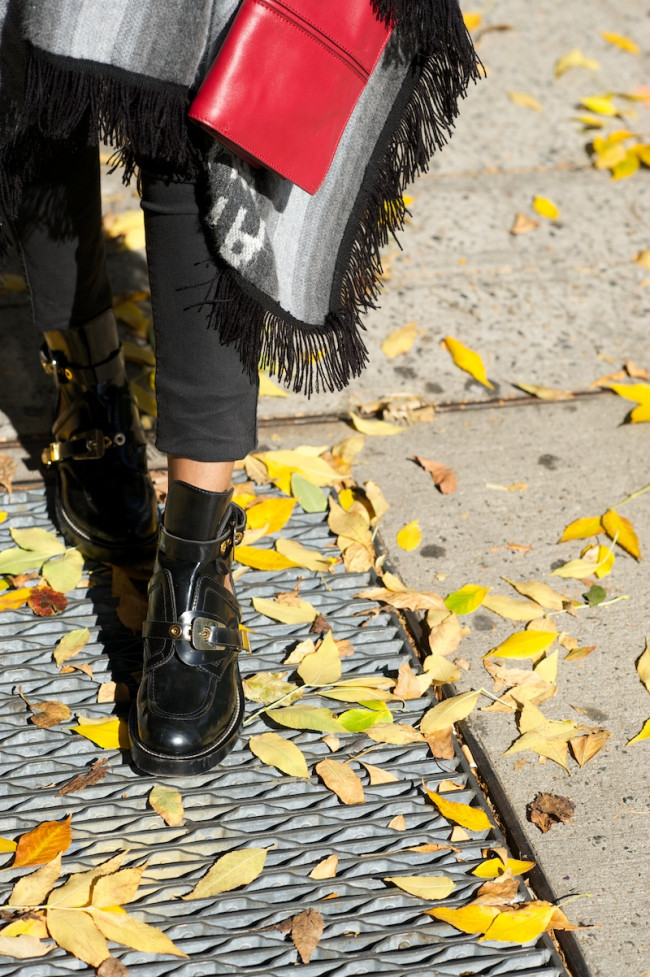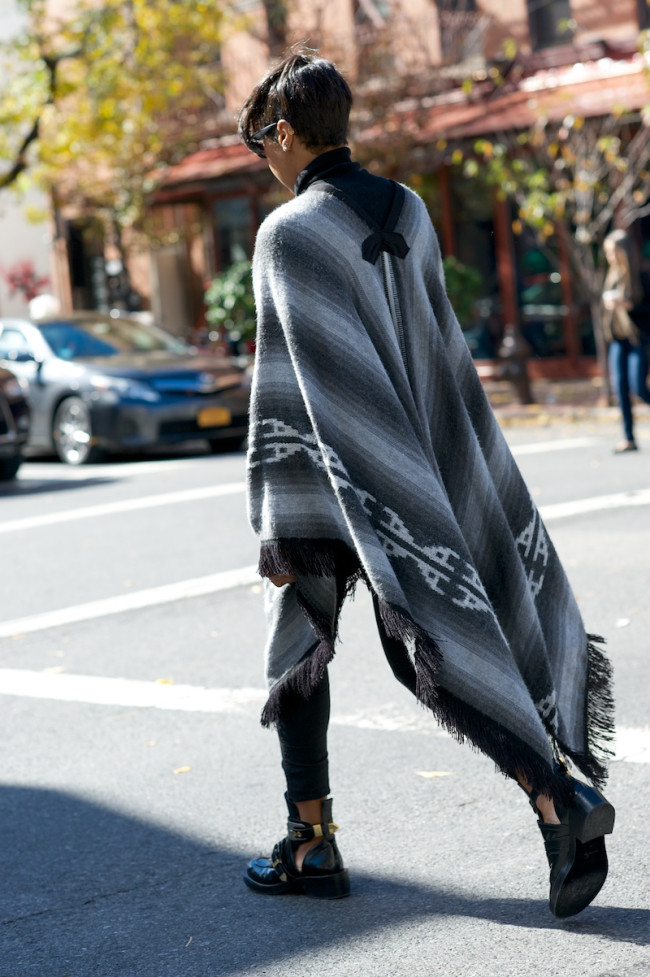 Even though ponchos have been around forever, I rarely see women in them. I say GO FOR IT and get yourself one because 1. Poncho's don't date. 2. You have a coat. 3. It does this whole Batman cape flowing thing when you walk – yes I really said that.
The pattern on this one reminds me of our blanket from Mexico which I have sitting in the chest at the end of the bed. I pull it out to cover my legs while watching TV. The fact that this one is ultra long sold it for me and no – there are no personalized initials on this one
like the Burberry one
that's having a serious street style moment! I mean what if you want to sell it later? Yes I really said that too.

I found a few good ones shown below at diff price points and don't forget to still check out vintage as well either locally or via eBay or Etsy!
• • •