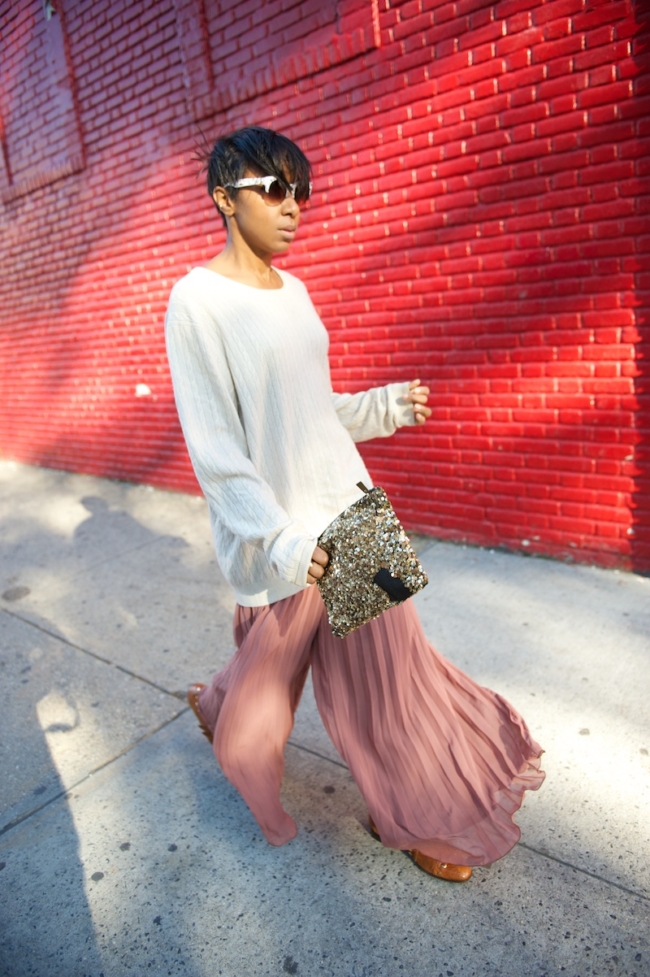 I got the pants approx one year ago and this is literally the first time I am wearing them.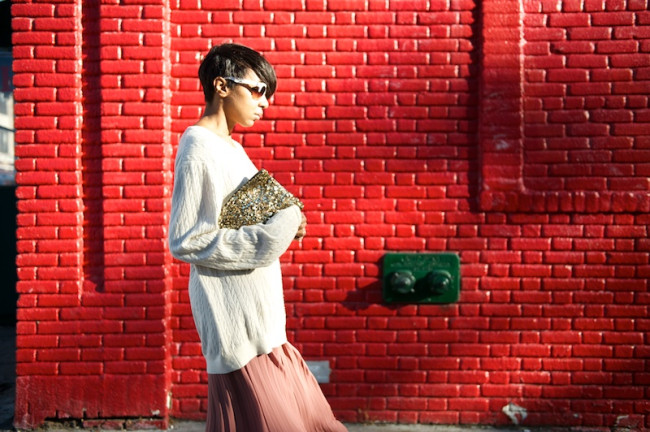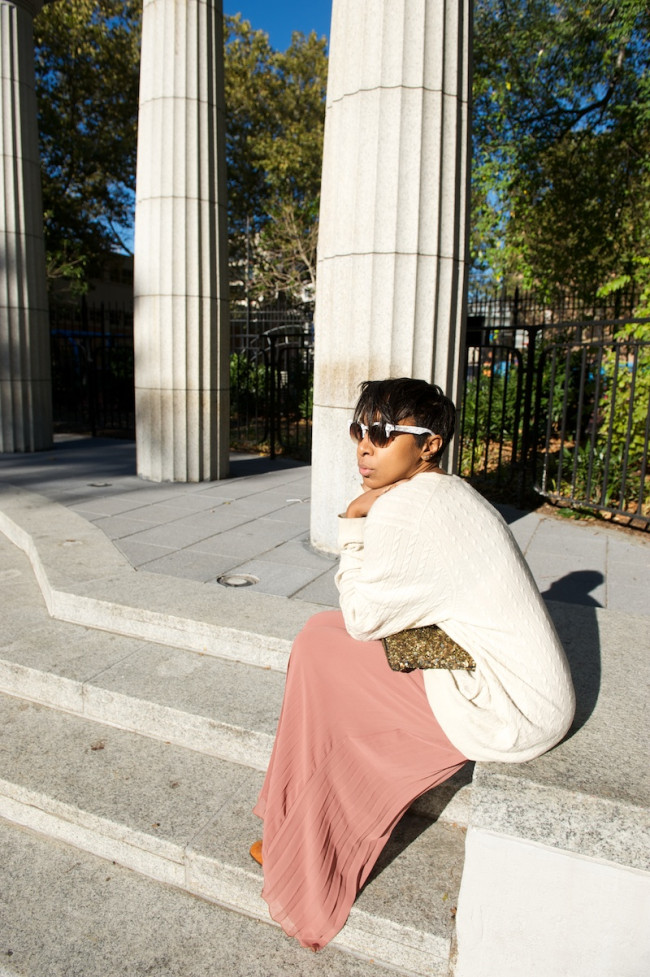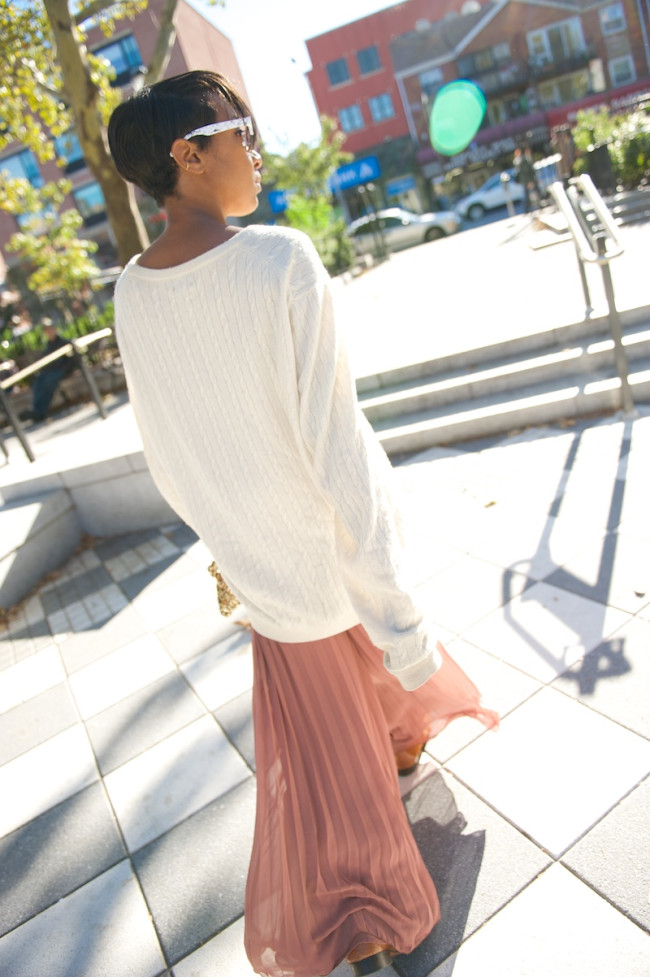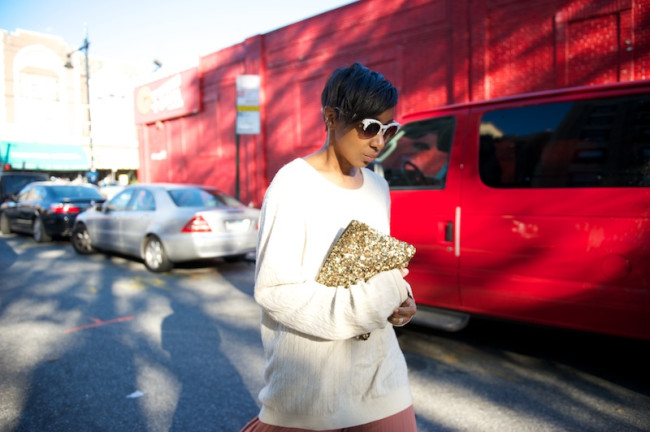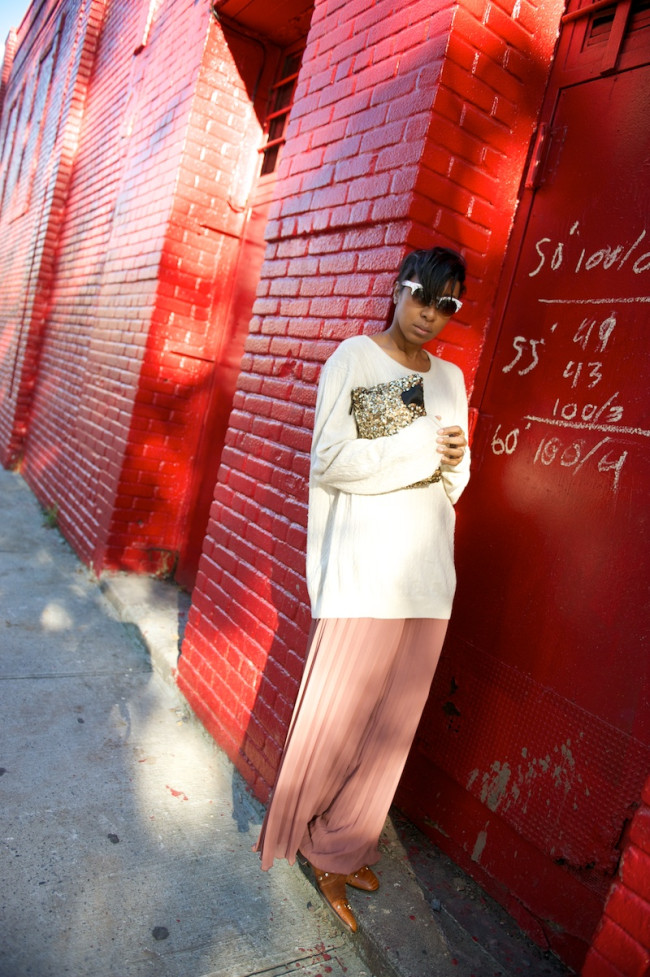 I have no idea why but I would look at them and put them back in the wardrobe to 'marinate.' Actually cut the crap. I thought they made my hips look big. THAT's why I never wore them.
However the knit is long enough and slouchy enough to sort of morph the trousers (and hips) into a pseudo narrow maxi skirt effect. Hey it's all smoke and mirrors in my head. Whatever it takes to make you like love something again…
The sequins on my clutch are hanging on for dear life but I can't get rid. The worn off sequins makes me like it even more. I will say though if there was a gorgeous jewel toned version in dark green, navy or burgundy I would be all over it – wouldn't you? Just putting it out there.