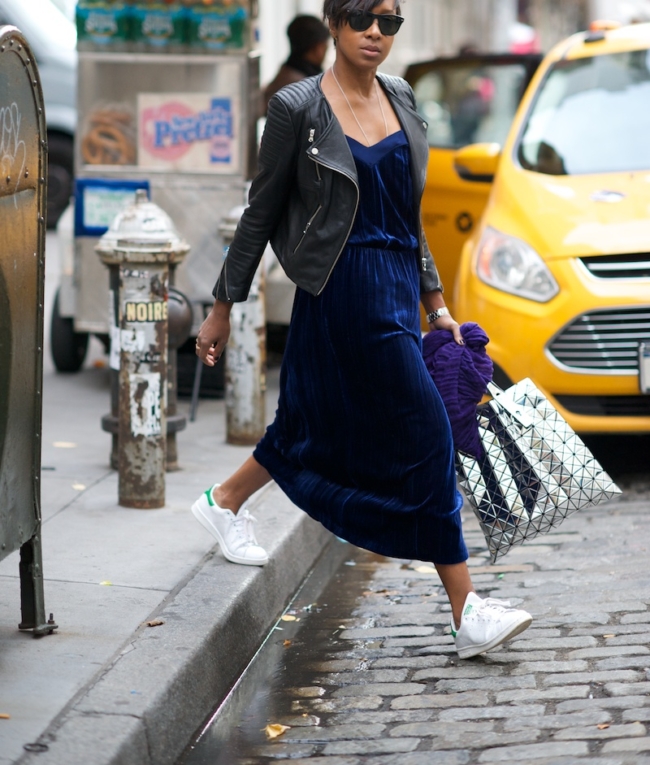 I felt like a right prat for wearing a scarf and jacket a few days ago. What an idiot.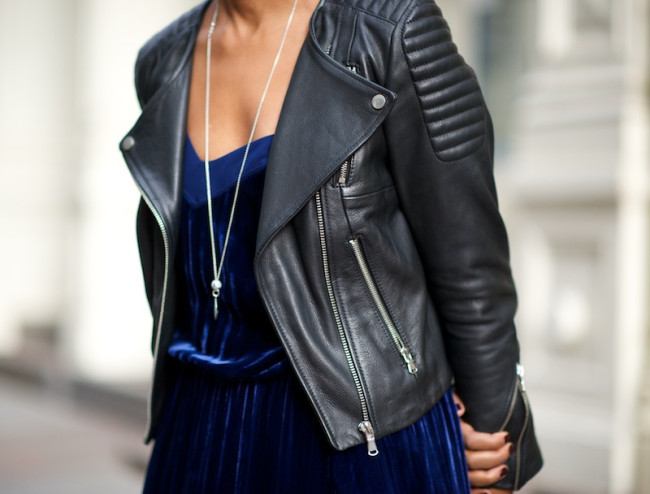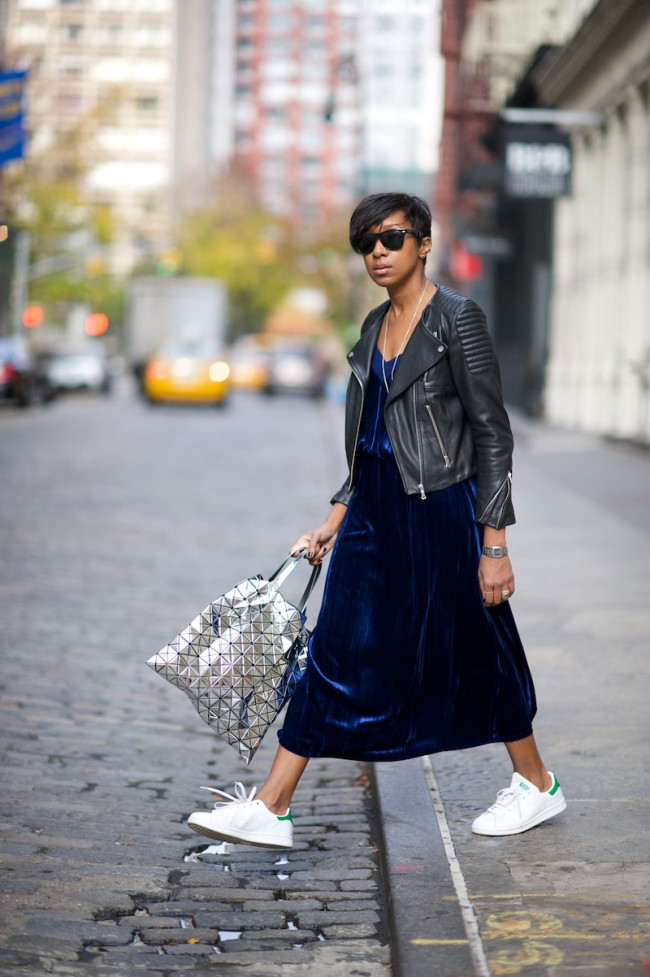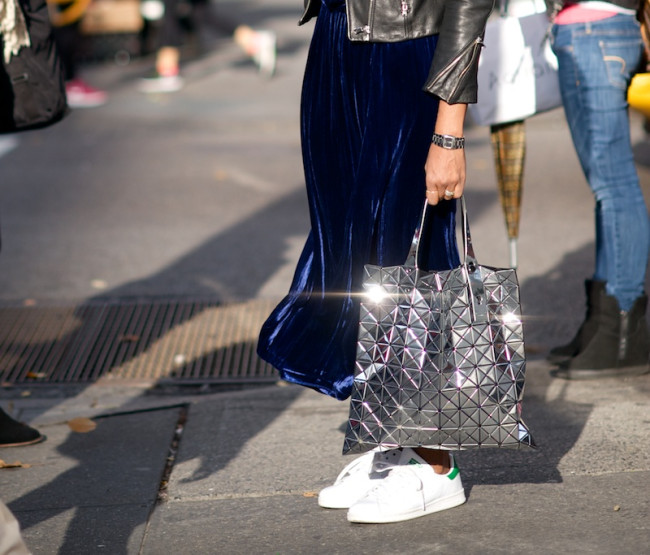 This was about two weeks ago ish before it got stupid cold (and it was a drive in thank God). Why can't more dresses be made from velvet? It straddles the line between modern and vintage.
ps. A velvet trouser suit cut slim or oversized would be so badasss.
pps. My fascination with metallics continues…
Where to get this or similar: