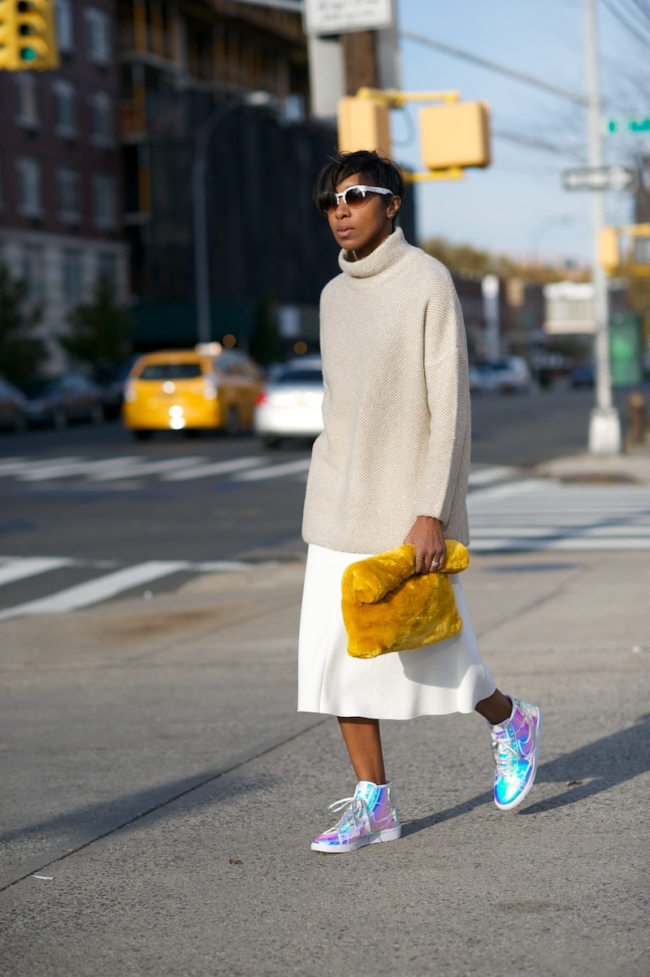 Being able to wear giant sized knits is addictive. I've been low on neutral colored jumpers so I stocked up on a couple recently since I noticed that most of mine are plain black or grey.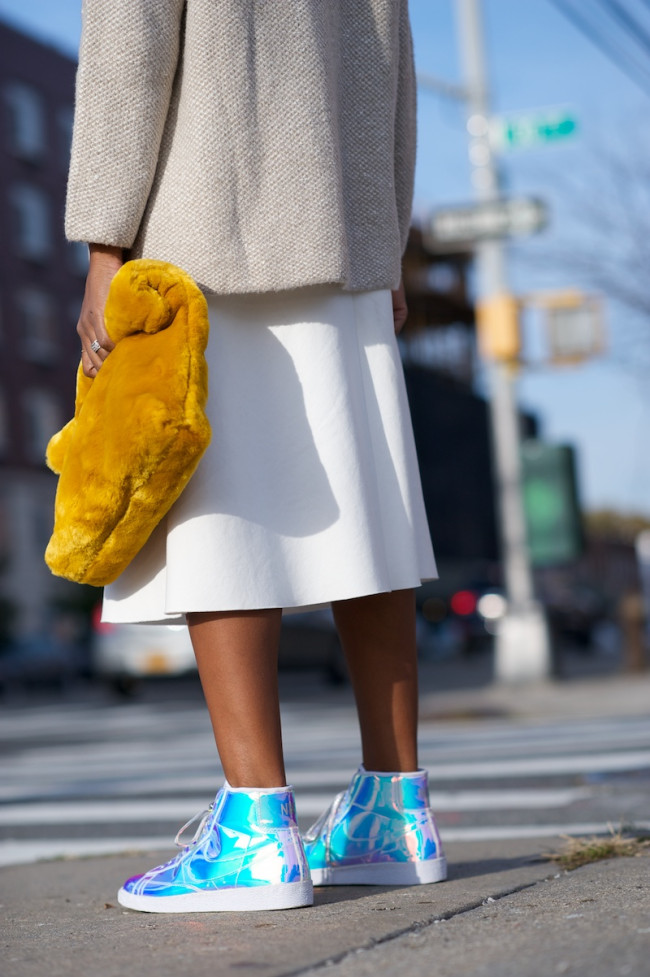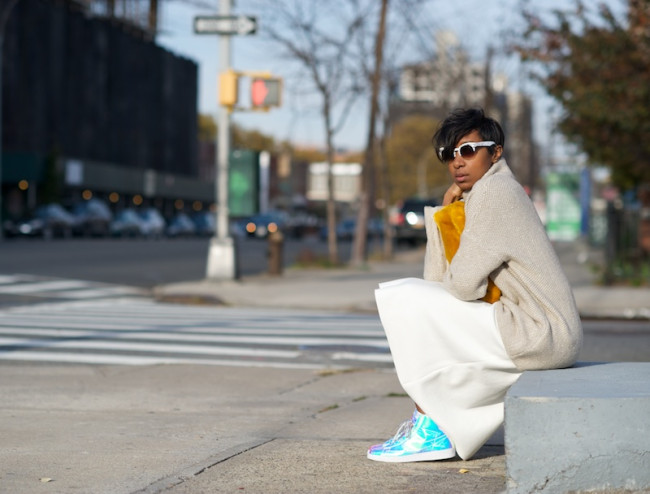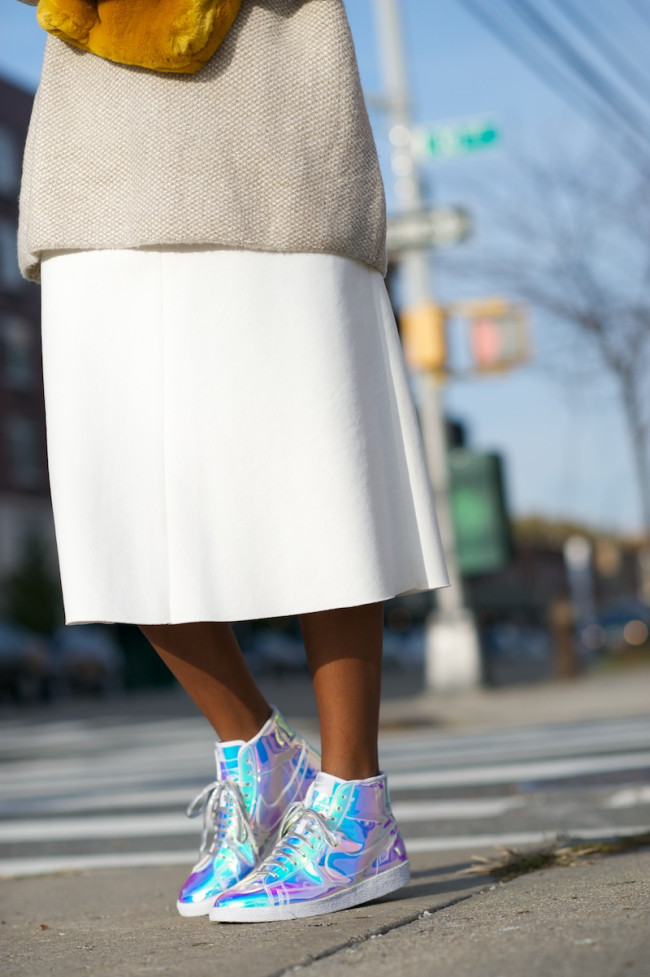 This fur clutch brightens me up to no end every time I use it. It's one of those things that you don't really need but love when you use it – especially after having thought about them for a good two winters. The shape and size of this one was simple enough to cave on.
As for the Nikes… They are tron-like high tops for the dark winter and later for when spring rolls around. I first posted photos them on my
Instagram
. Clearly I'm into
reflective silver accessories
at the moment.
Where to get this or similar: