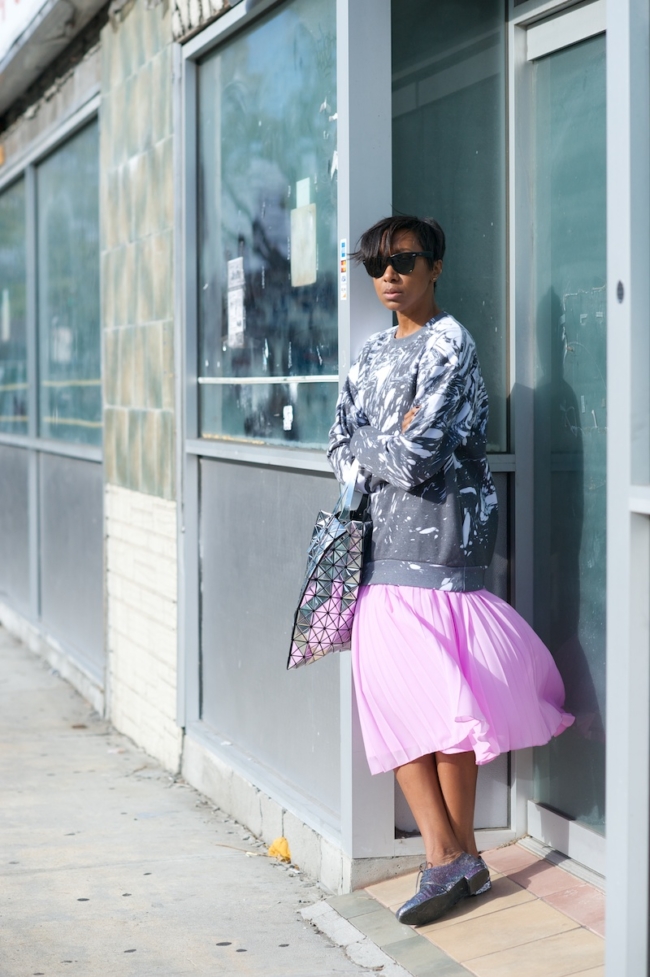 Last week I popped into the new Topshop on fifth avenue after seeing all the hoopla about it. Has anyone else been? I actually liked it.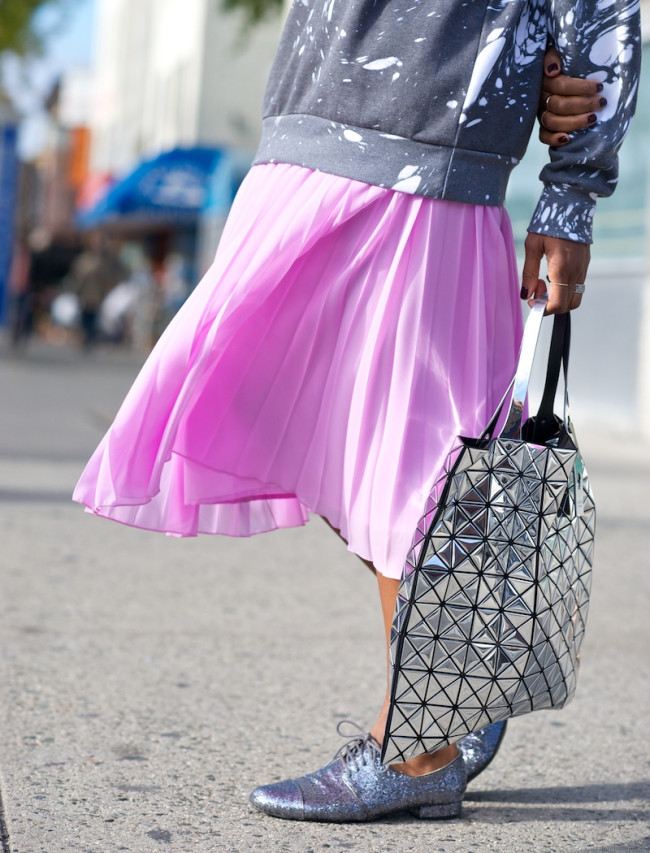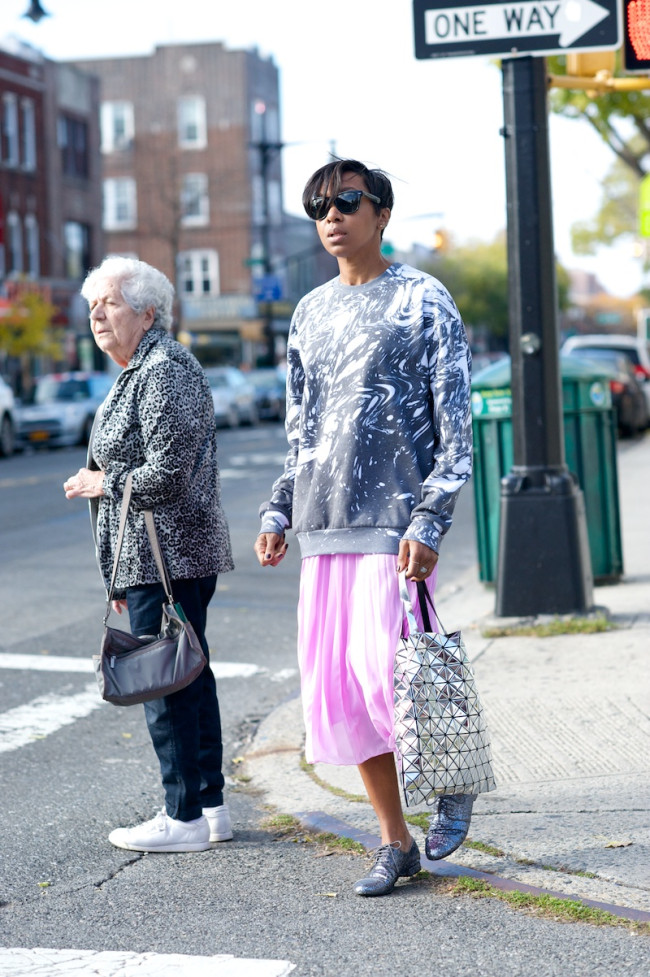 Note the woman's leopard jacket and old school white trainers. Bloody brilliant.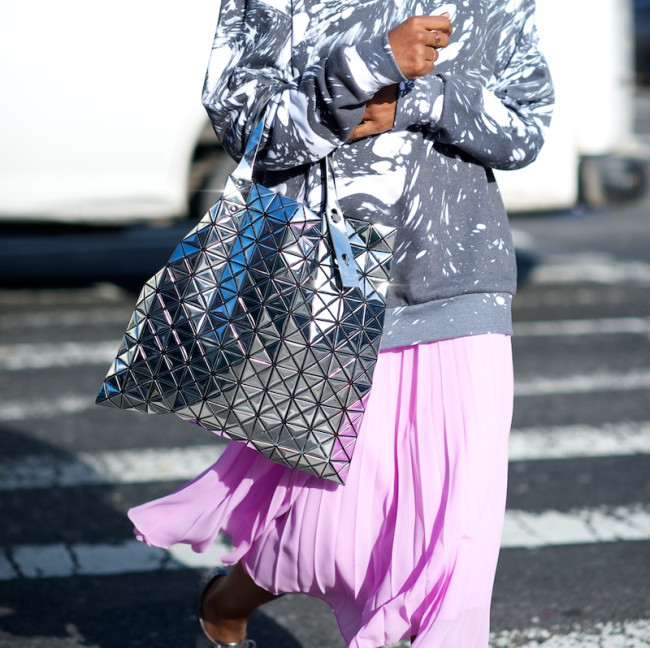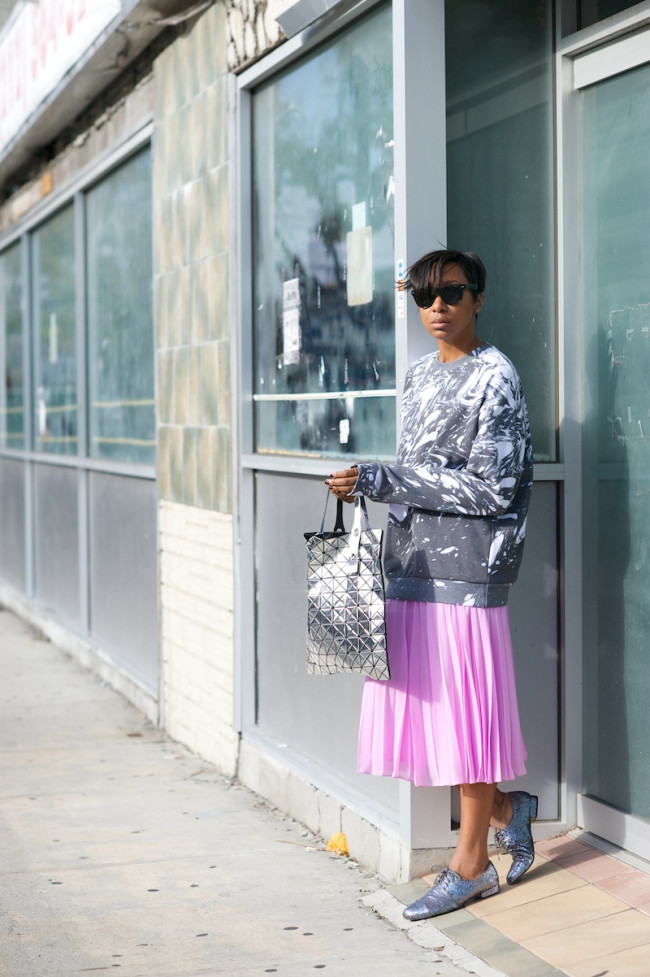 After checking out every level I ended up on the mens floor (stand back in amazement) and left with this mens sweatshirt. It's long enough to have a drop waist effect over loose skirts and tight jeans.
All the sweatshirts I have are from the mens section actually. You've seen this skirt before with the white motorcycle jacket and heels and longer hair when I wanted more hacked off (
here
). This time it's old glitter brogues which I'm effing
loving
all over again and the mirror-like bag that looks like a disco ball with handles attached. It's completely unstructured and collapses into a sparkly heap when sitting on a flat surface. It comes in a small clutch/make up bag too which I linked to below and like just as much.
Where to get this or similar: