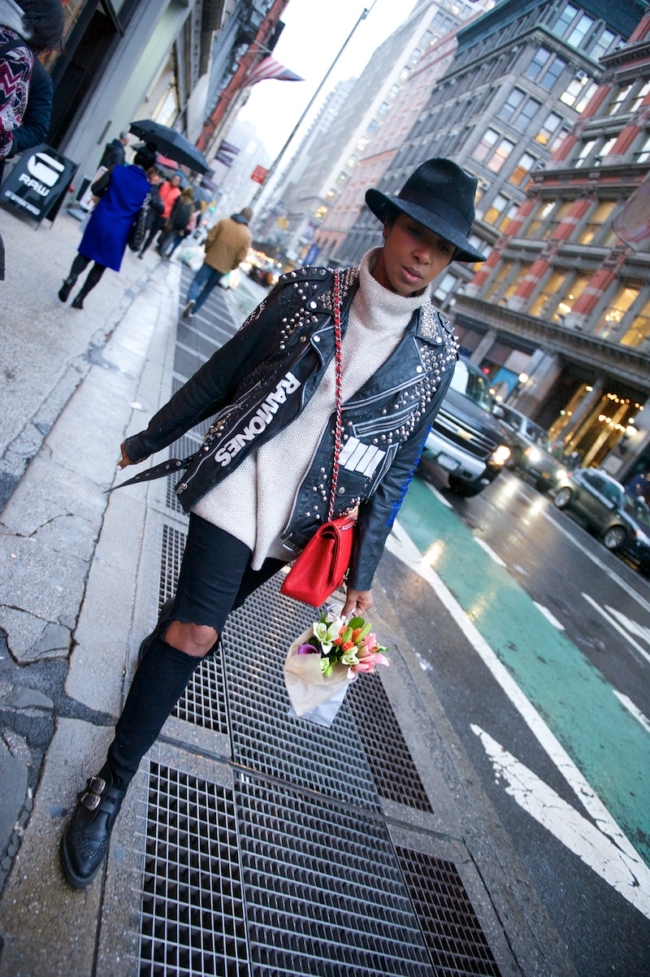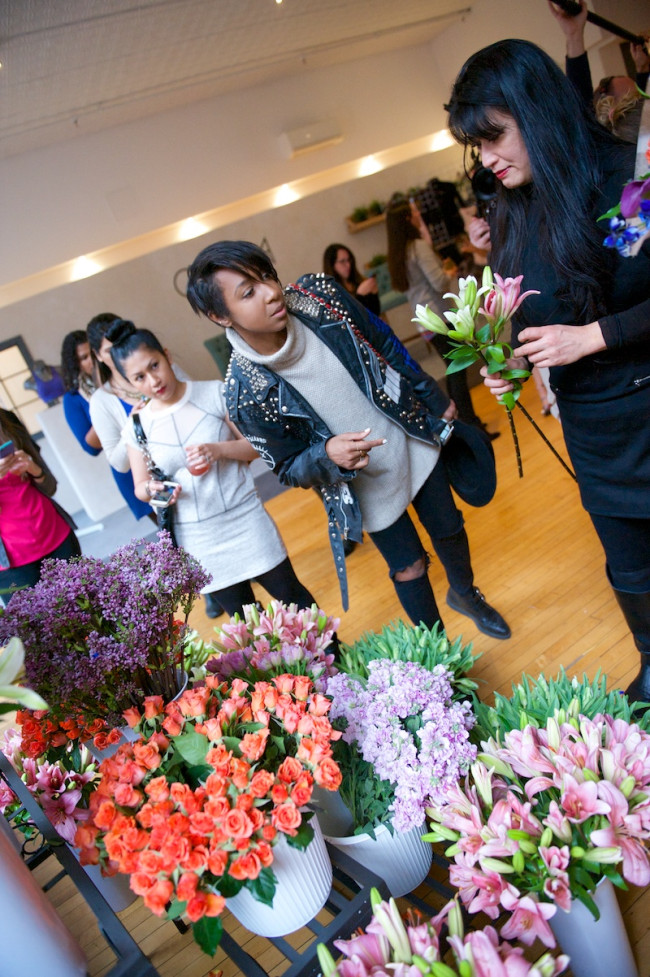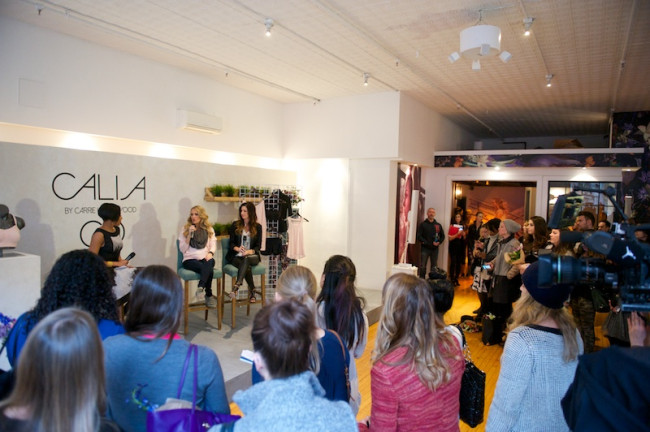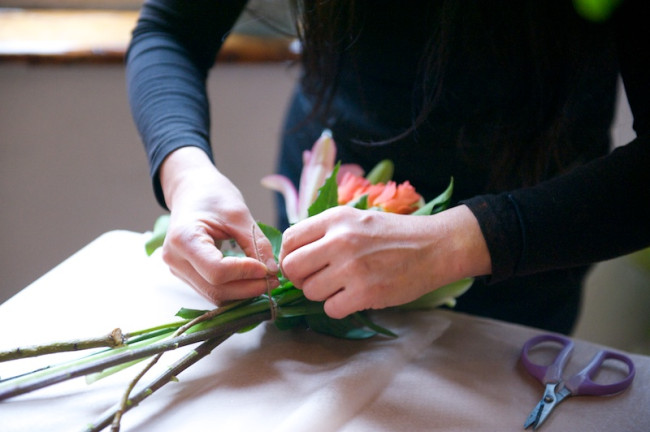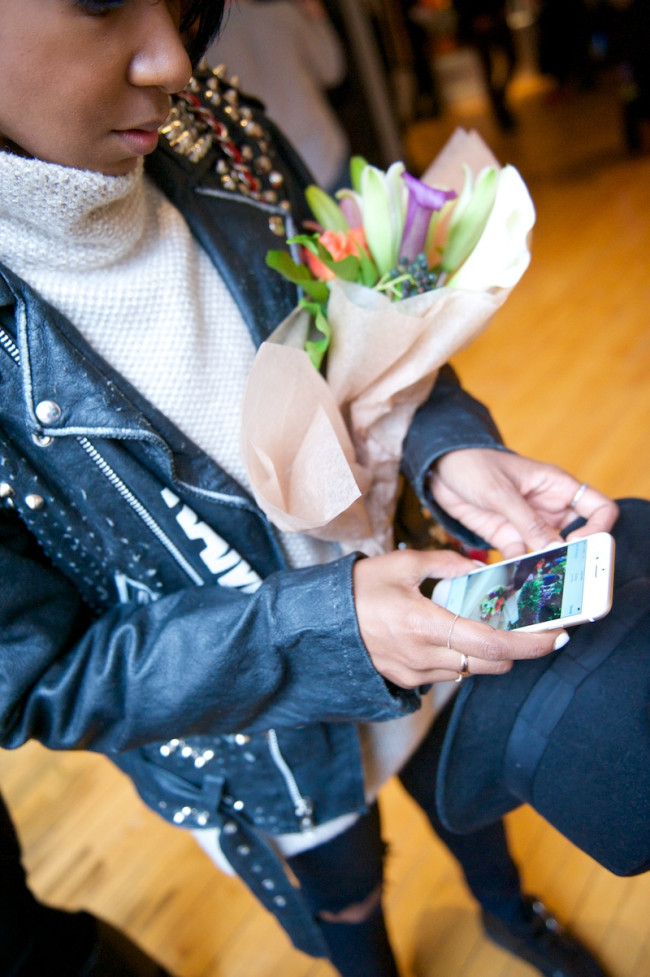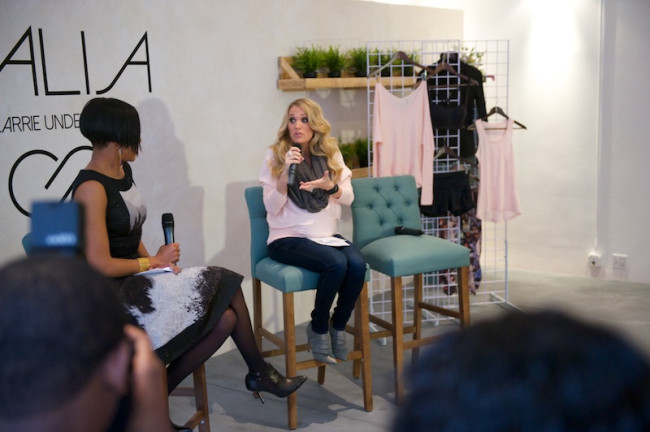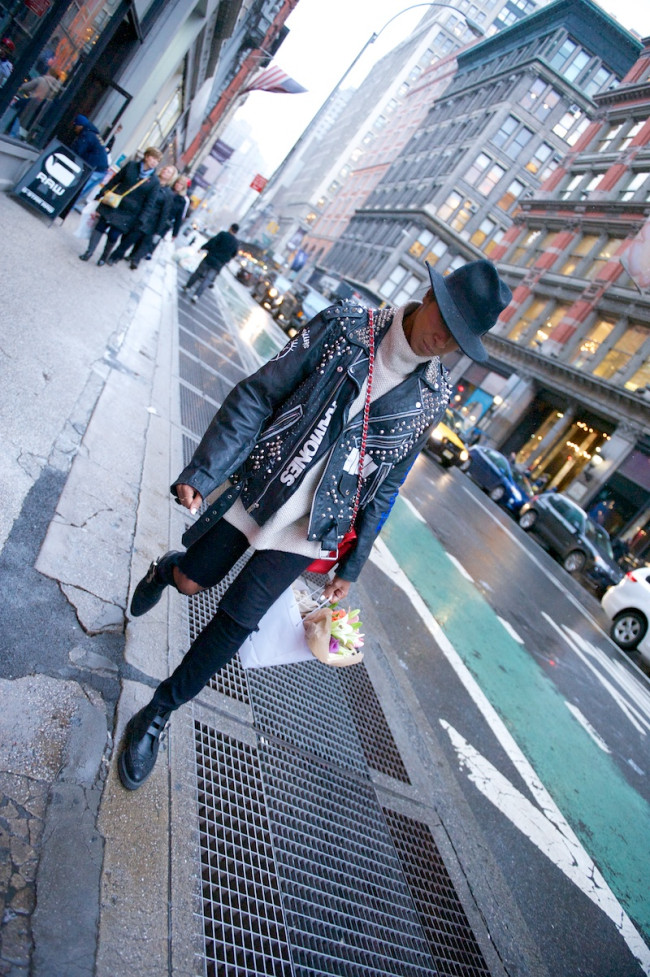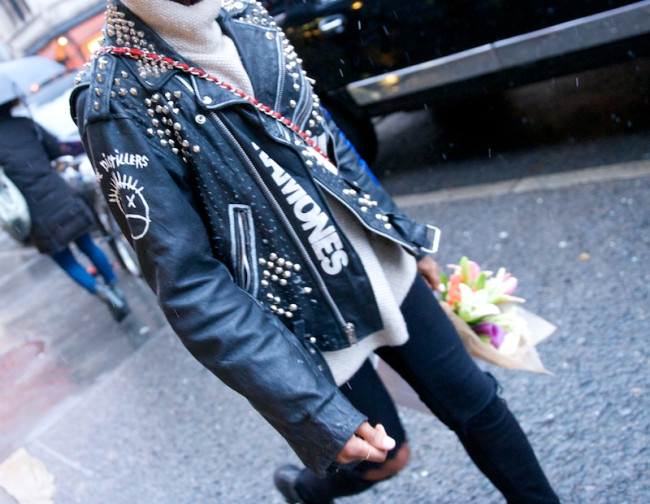 Jacket: Vintage. Jeans (DIY knee hacked): Zara. Creepers: Underground Originals. Hat: Trash and Vaudeville. Jumper: Zara. Bag: Chanel. Post sponsored by Dick's Sporting Goods.
Last Wednesday I checked out (wait for it) Carrie Underwood's CALIA by Carrie Underwood fitness/lifestyle clothing line. Michael is a closet country fan (sorry Michael) so this was the perfect opp for me to ask him to attend 'to take some pics' – knowing full well that he was grinning behind the lens.
I was impressed by the quality and prints in the line (out March 2015 and avail exclusively at Dick's Sporting Goods).
An unexpected bonus: Being the owner of fresh flowers in the middle of winter…