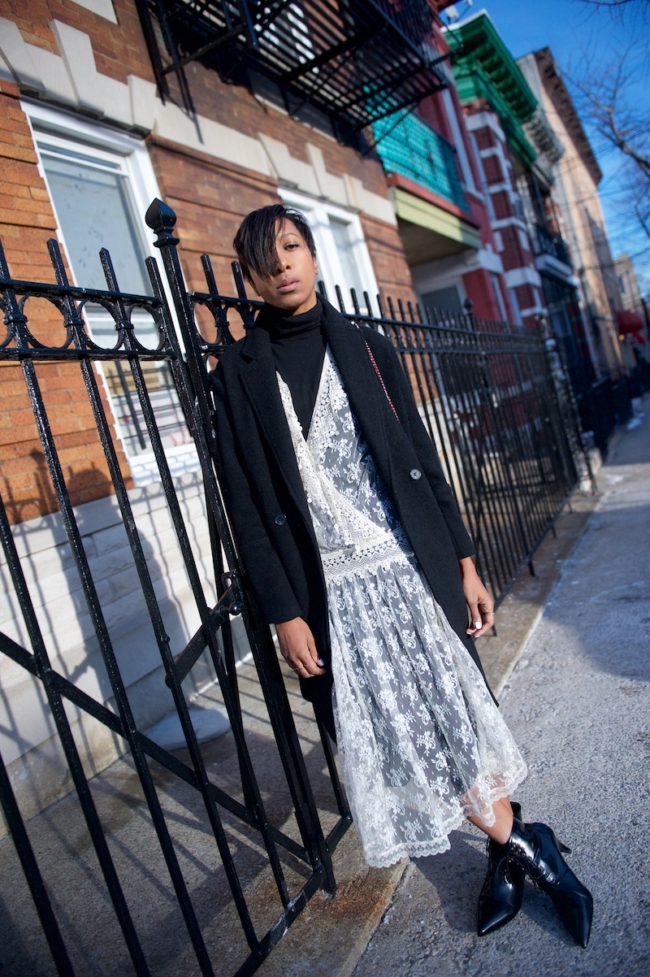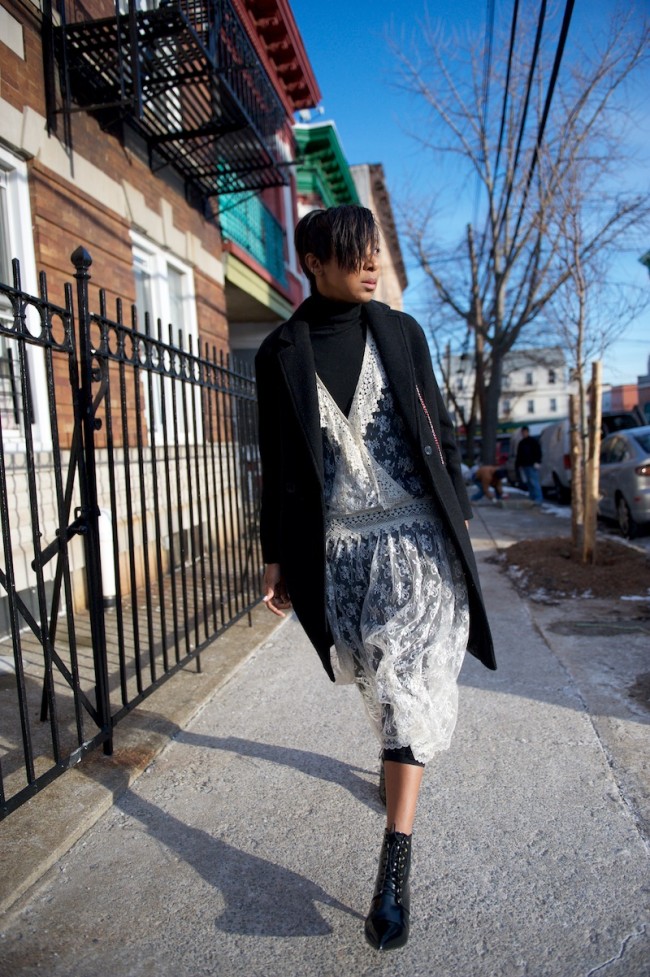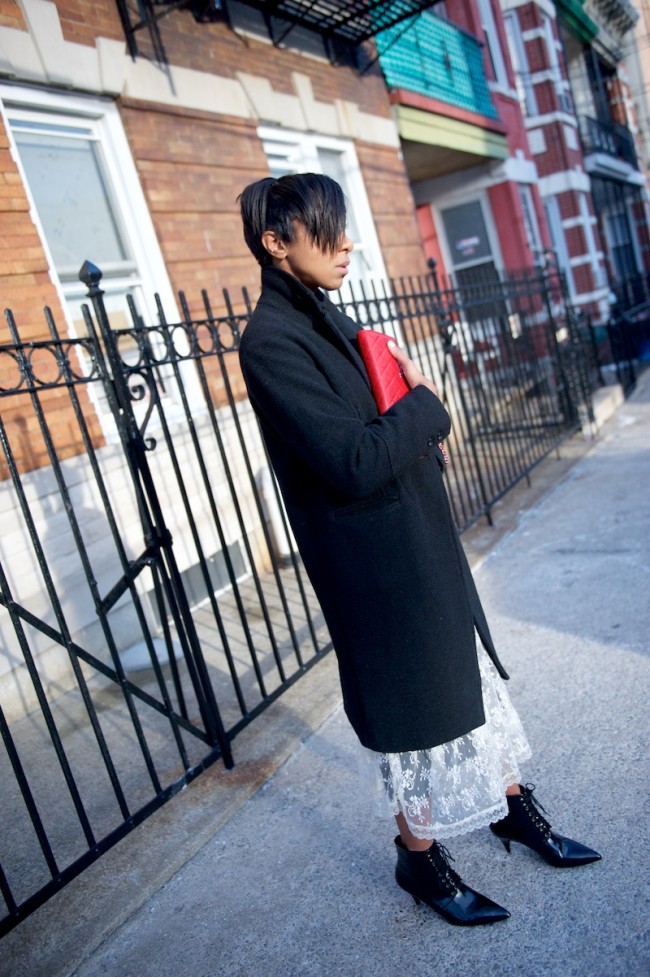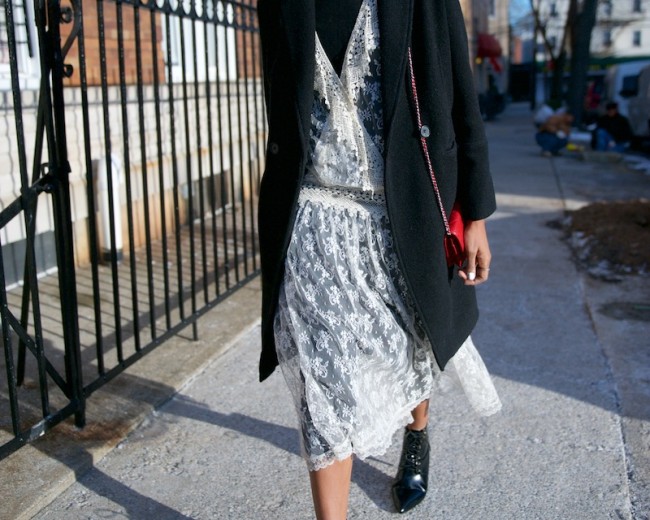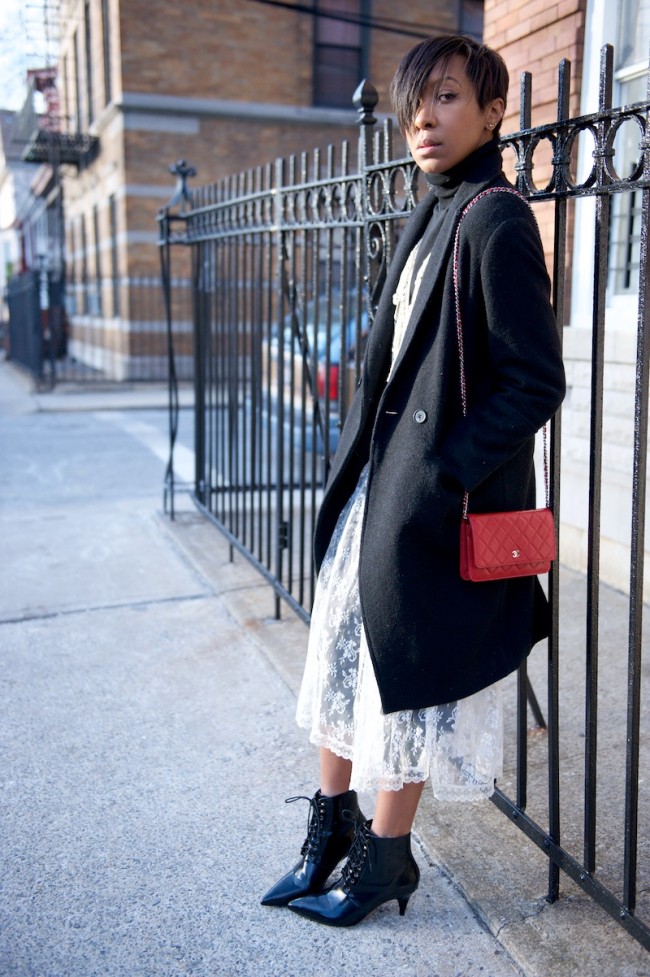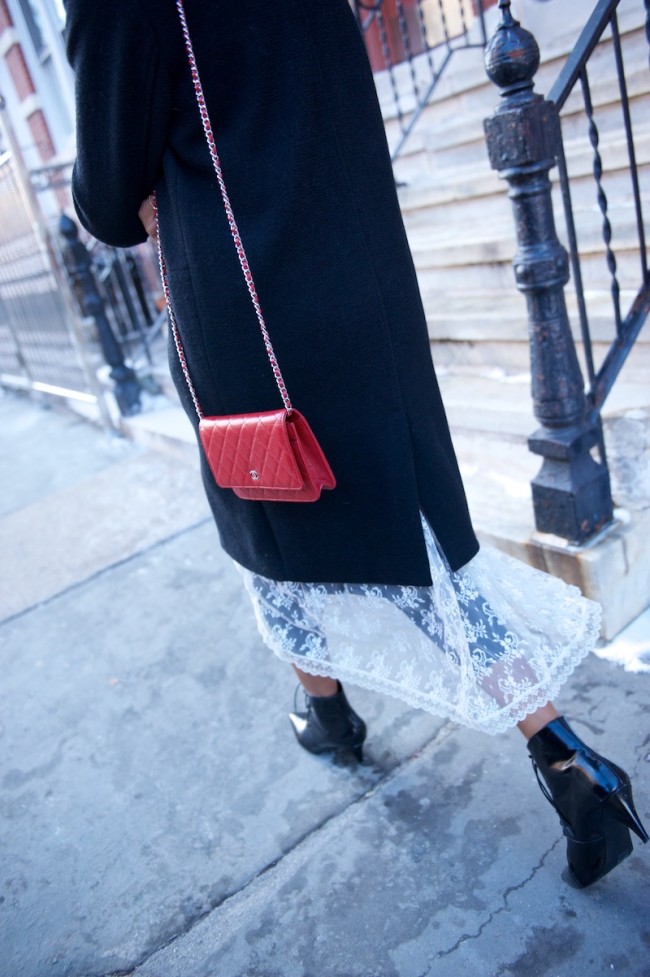 The
Saint Laurent
cat boots have been on my mind for months so I tried them on last week. They are gorgeous (of course) but this was a case of where these Mango ones got the point across (excuse the pun). These
Sachas
do too without being so literal. Regardless of brand, lace up granny booties go hand in hand with vintage and are just enough punk so they fit
RIGHT IN
with about 80% of my wardrobe.
You've seen the lace dress before
here back in September
during the summer. I love it too much to not wear in the cold so I layered it over winter leggings and a polo neck. Plus I've always liked the contrast of pitch black against white.

Ok no more writing. I'm watching the Golden Globes red carpet (at the time of writing this post)!