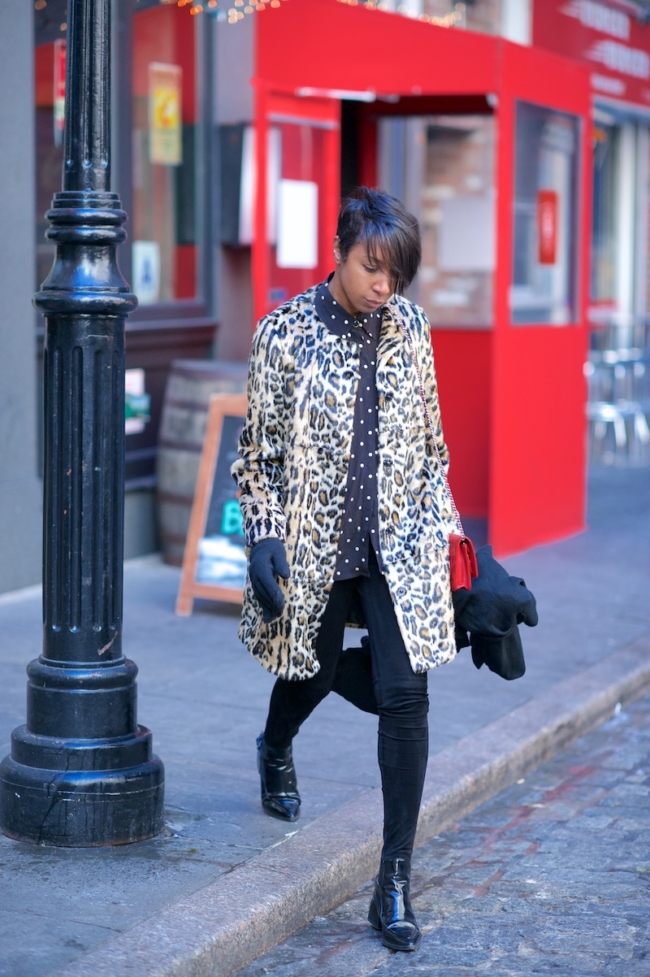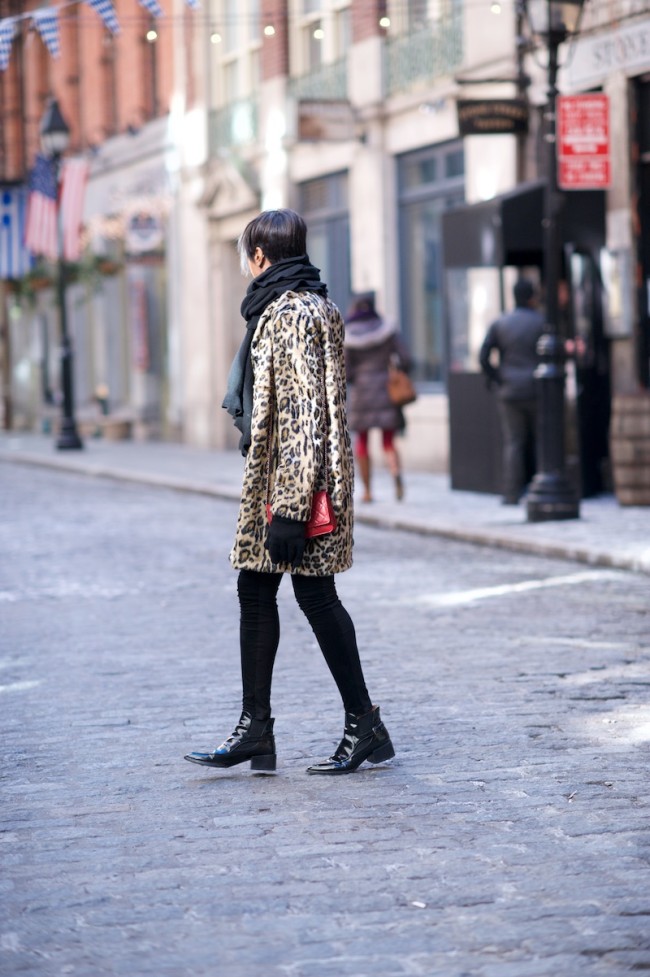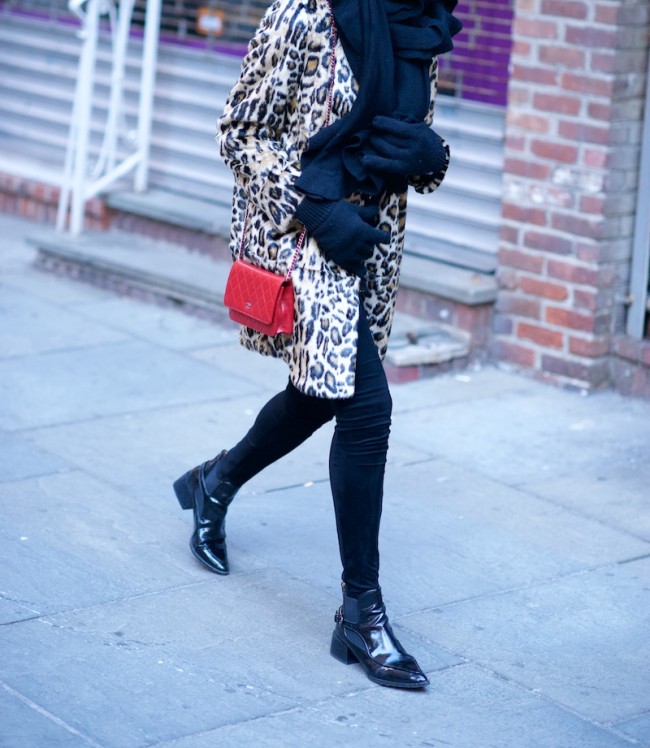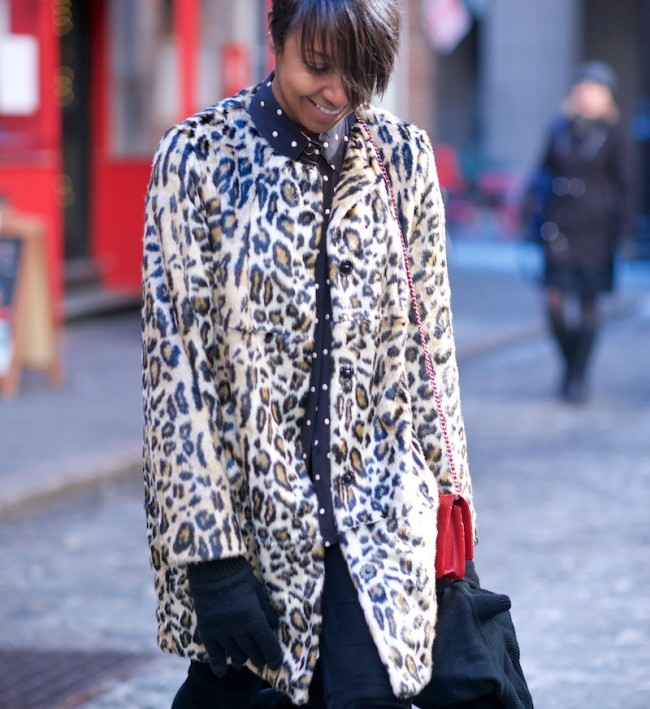 …. and you cross your fingers until it delivers.
This was the last leopard coat on Topshop's website and it was in their largest size – a US 12. I called the Topshop store first on Broadway and spoke to an assistant who said that she knew the coat after I explained it to her: "Oh yea we sold out of that a while back. Oh the size? Well if you are normally a US 6 then the US 12 will be WAAYYYYY too big. I'd get the 8 at the MOST. The 12 will fall off of you."
So I hung up and promptly ordered the US 12 anyway and crossed my fingers and guess what? It fit. Because of this I don't always take an assistant's word for it (which makes me question why I made the call). Am I alone on this in taking the opposite opinion?