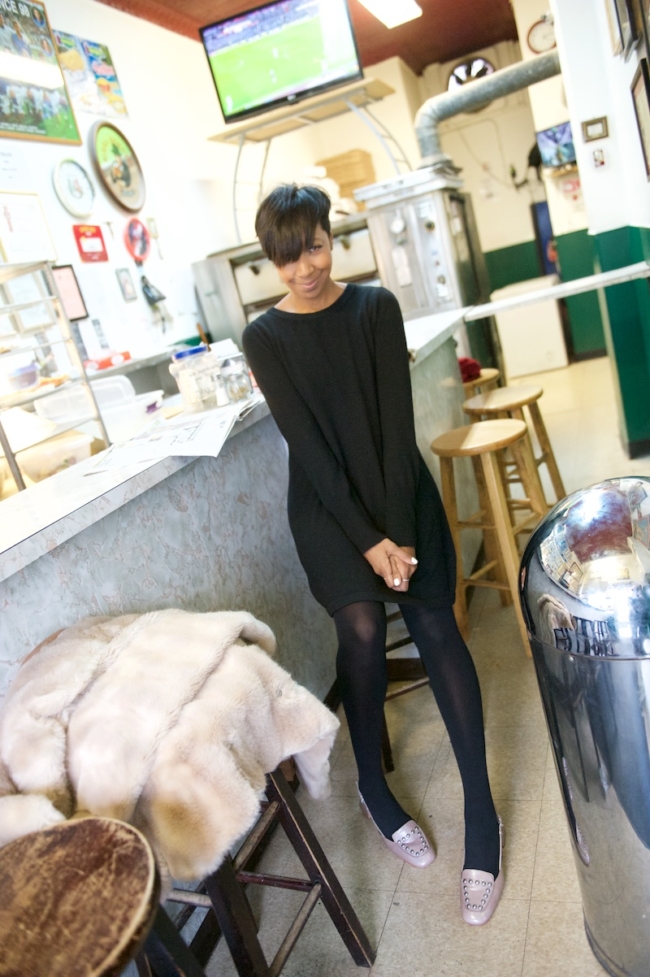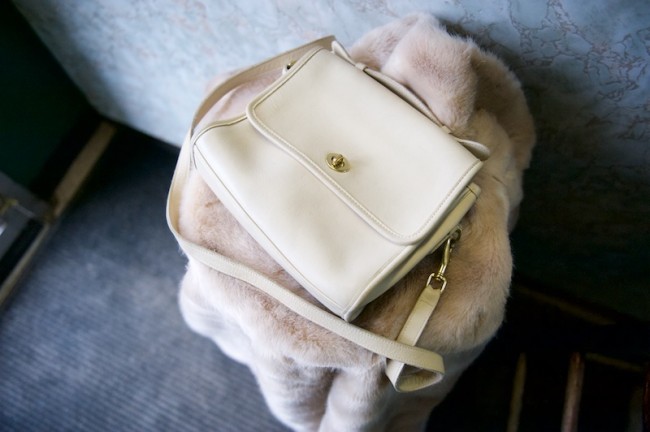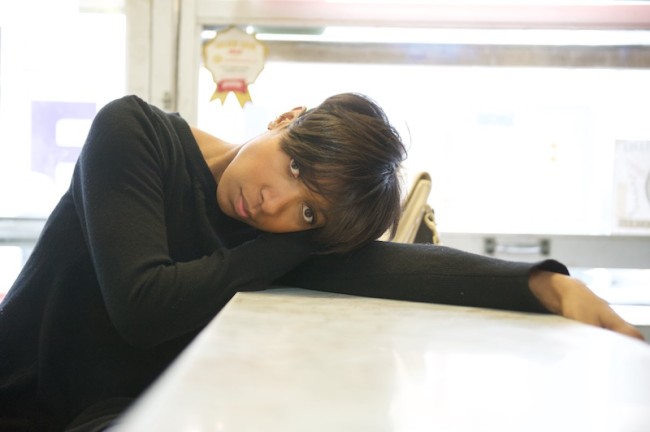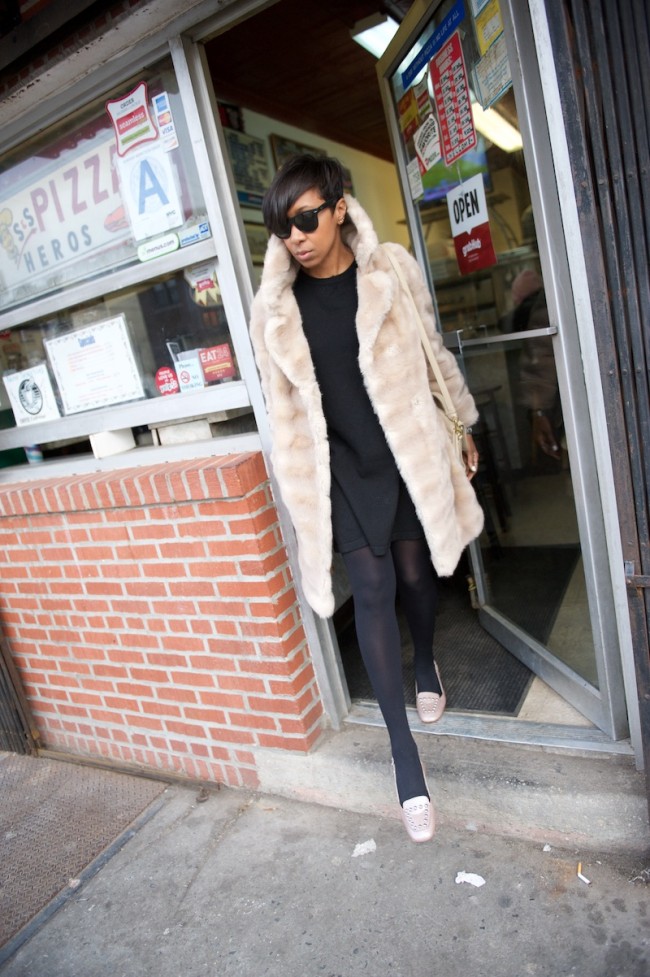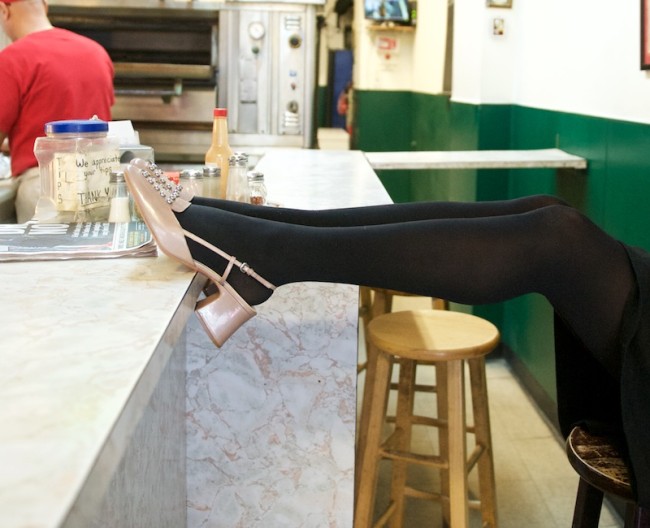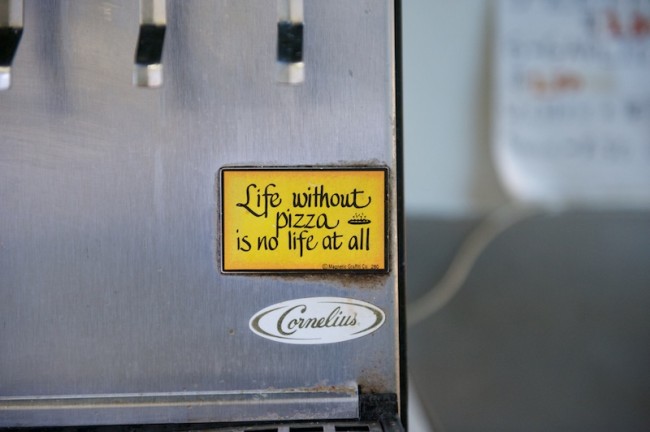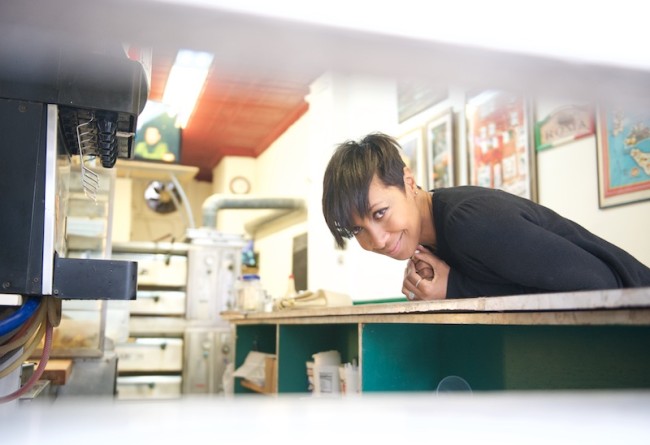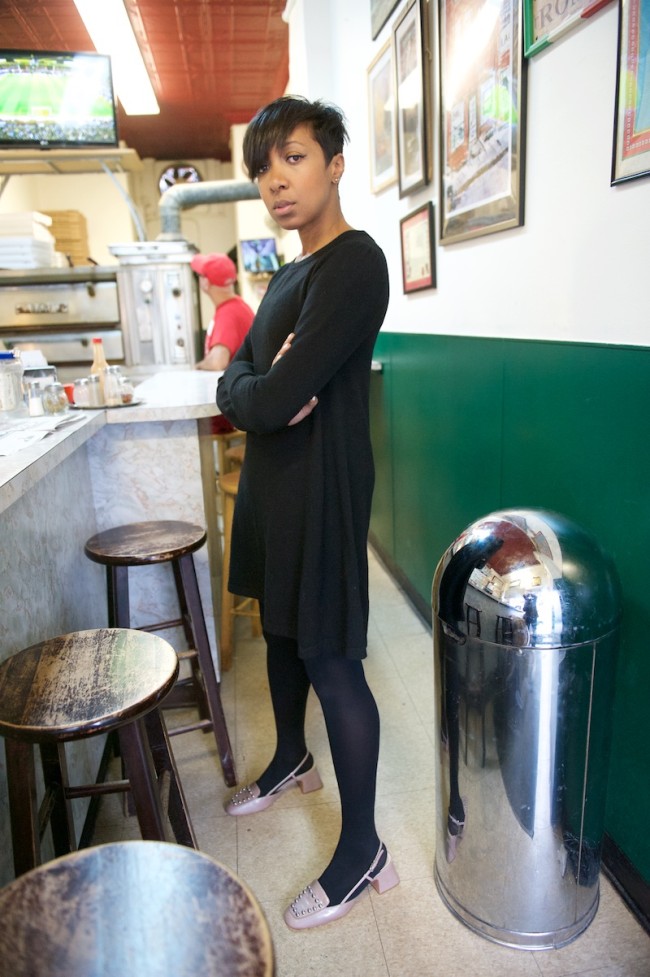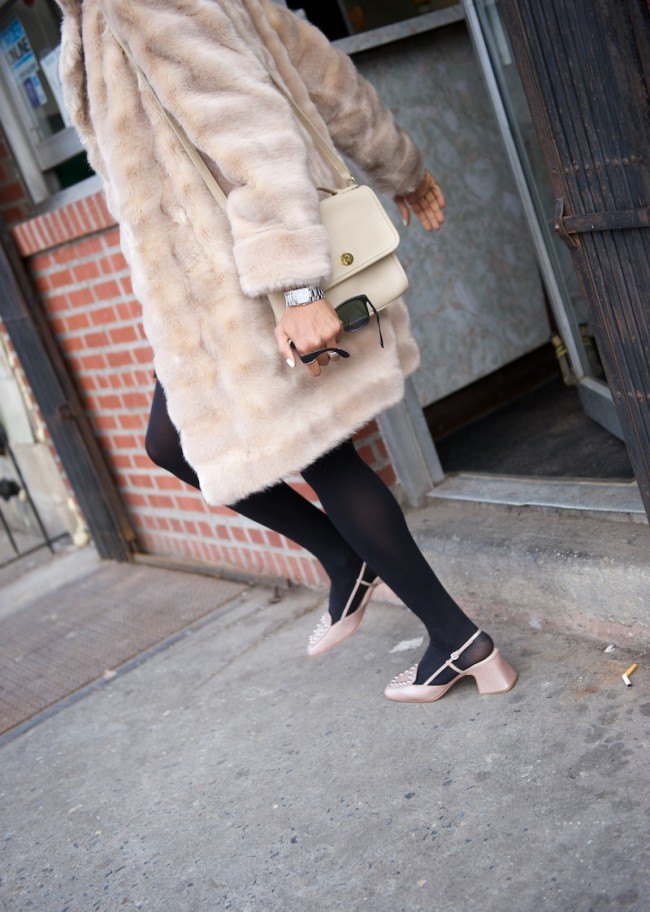 This is our fave hole in the wall pizza place. I didn't know good pizza till I moved from London to New York. Before I thought Pizza Hut was the dogs bollocks until I crossed the pond.
We stumbled on this old spot (it's over thirty years old) as of two months ago and we are hooked. Well – outside of another hole in the wall place in Harlem that is so damn good we'll drive there for a pie. I digress…
How cool are these block heeled sling backs? They look like the square toed shoes that I
ALWAYS
looked for in vintage shops but
never
found in a size 10 (makes sense being vintage). These are so retro mod and look nothing like
Coach
. It was love at first site. Wore them with a wool dress that I forgot I had. At the end of winter I forget I have wool dresses – really Karen?
ps. Pepperoni is one of my fave pizzas. Unless it's from that Harlem place I mentioned where it's so good that their plain slice blows any topping pizza out the door. Clearly pizza is my food nirvana.
Besides desserts.