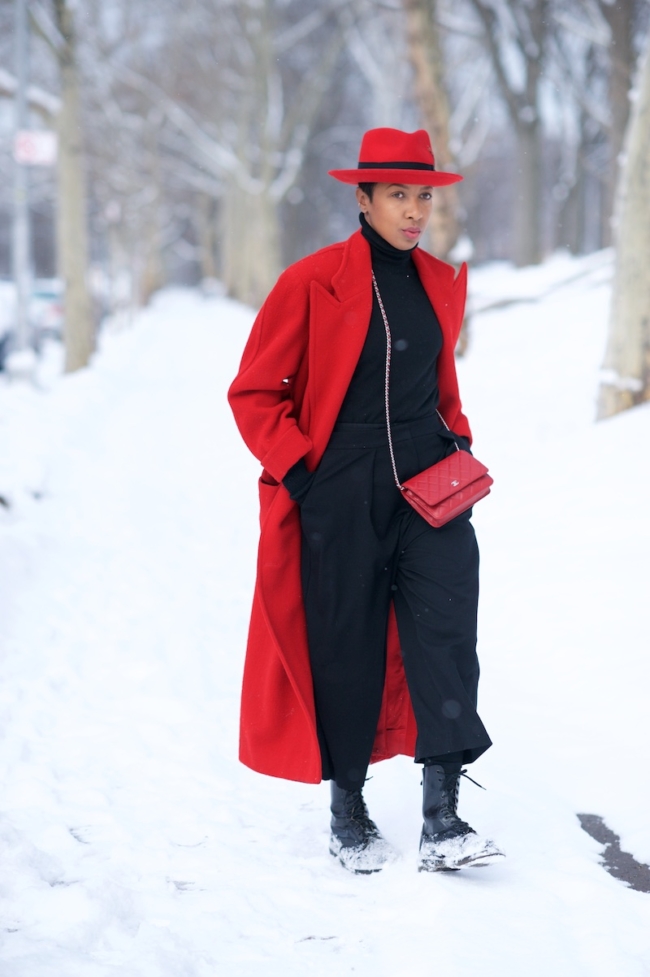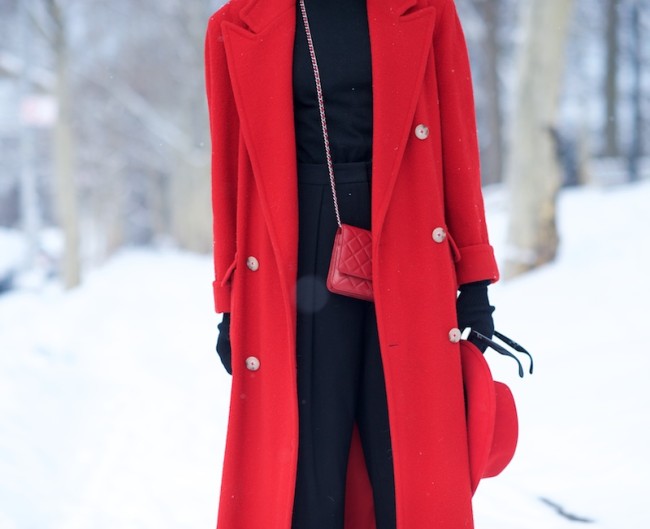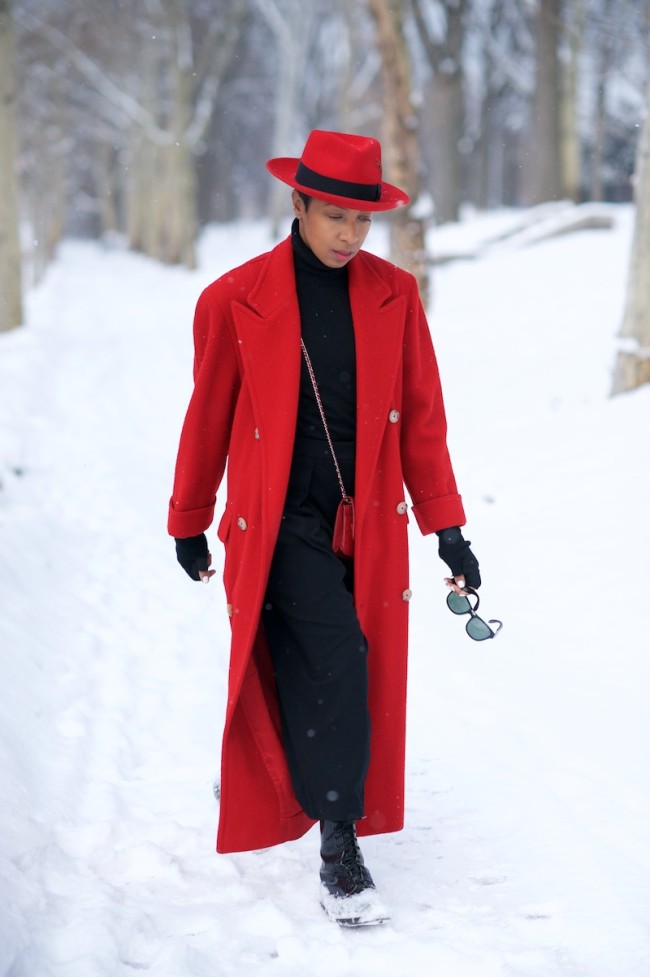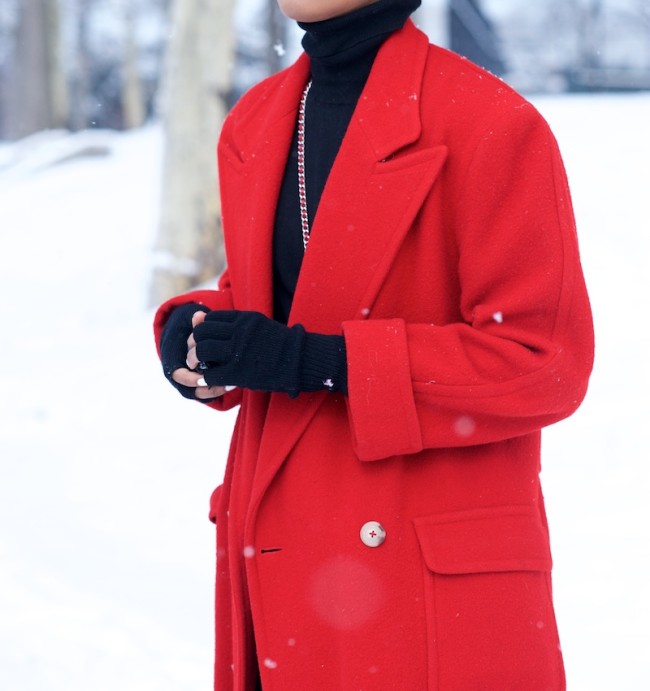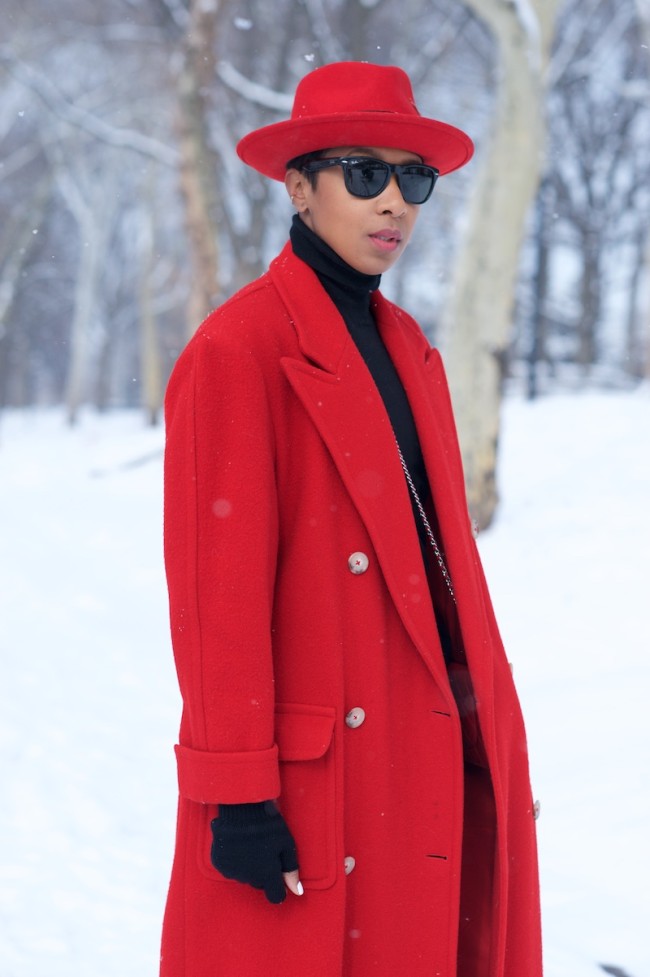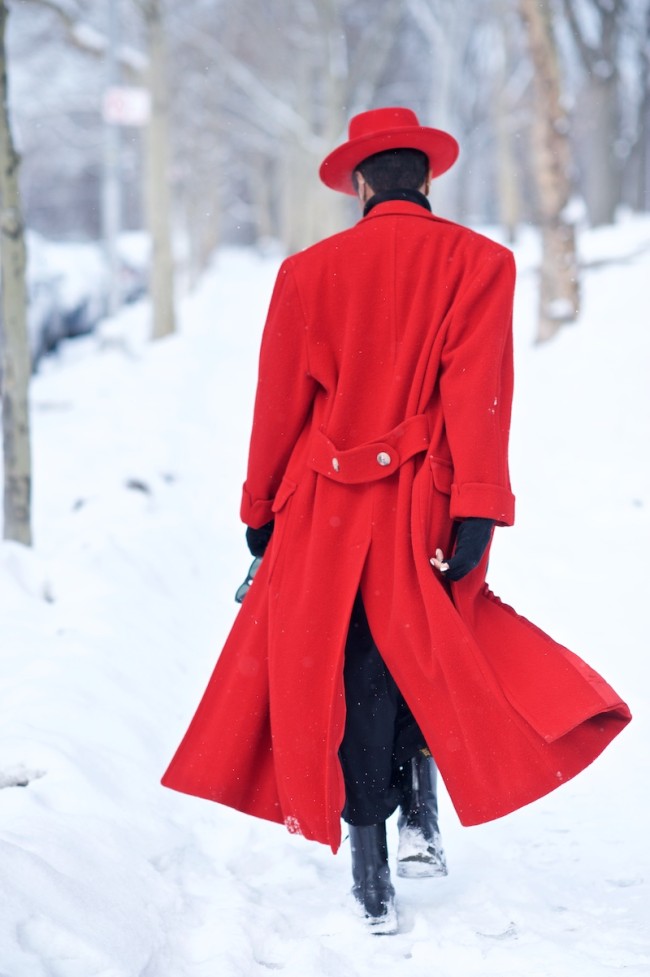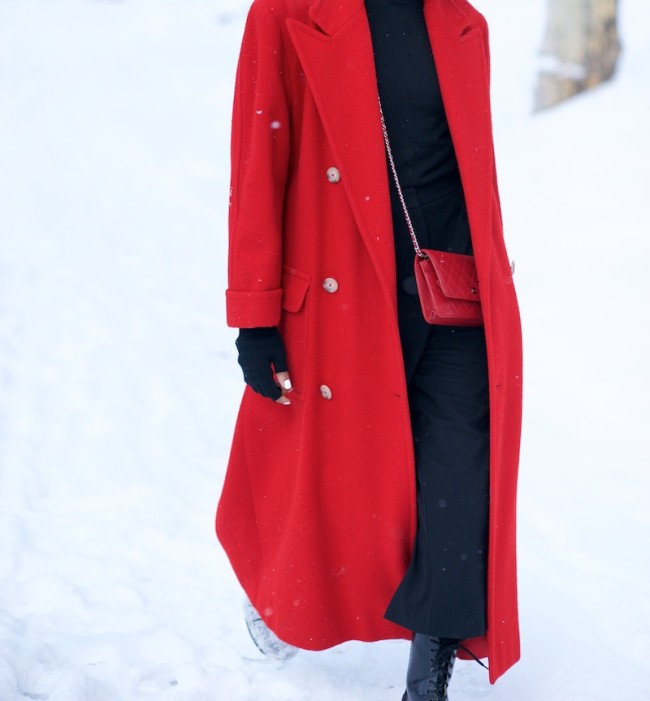 Coat: Ralph Lauren (thrift/second hand). Wide leg trousers: H&M. Polo neck: Gap. Boots: Dr. Martens. Bag: Chanel (same site where I got mine). Hat: Trash & Vaudeville. Shades: Ray-Ban foldable wayfarers
This was yesterday right before shooting in the city for a few hours. I wanted something simple since this coat is so…
red
(if that makes any sense). The fedora was purchased weeks later and a pure fluke that it matched.
True story:
I was sitting inside Hale and Hearty on Monday and Garance Dore who also cut her hair short, sat next to me. About an hour earlier I had asked her about her coat as she walked into the Phillip Lim show. The urge to get into a dialogue with her about going short was overwhelming but I stayed silent.
I'll post her photo on the street style section soon.