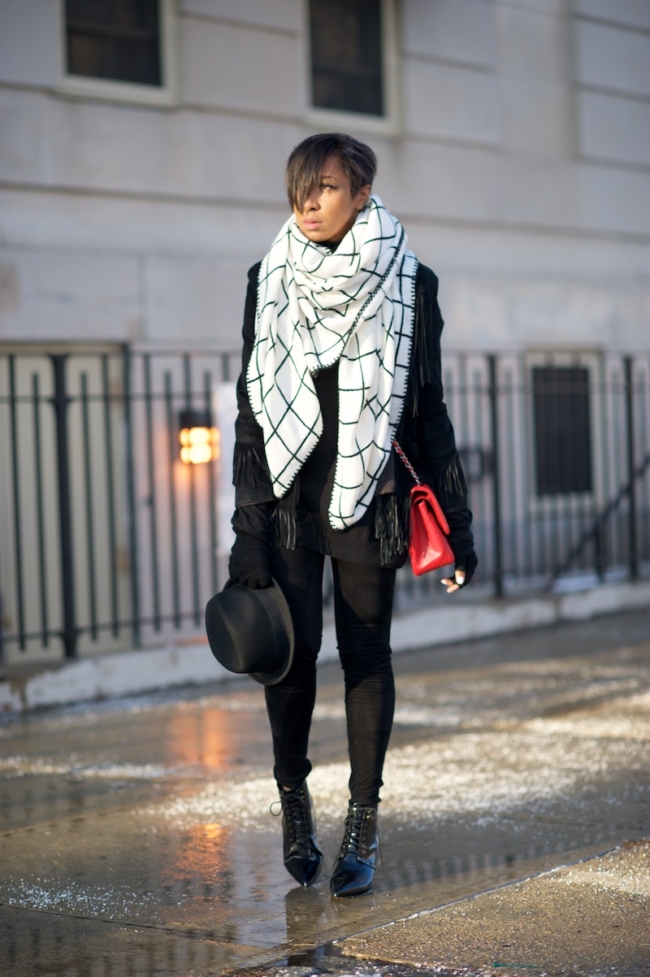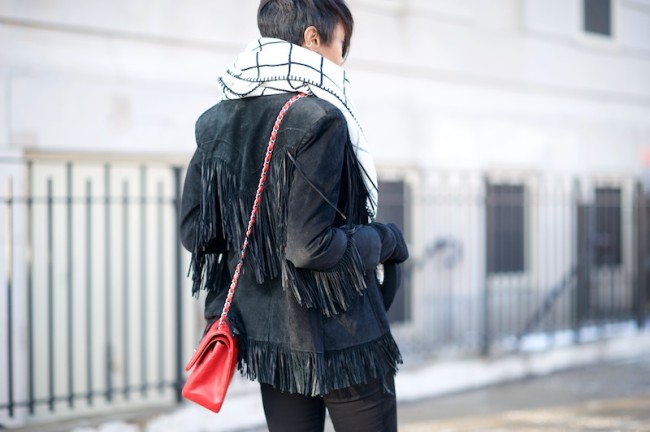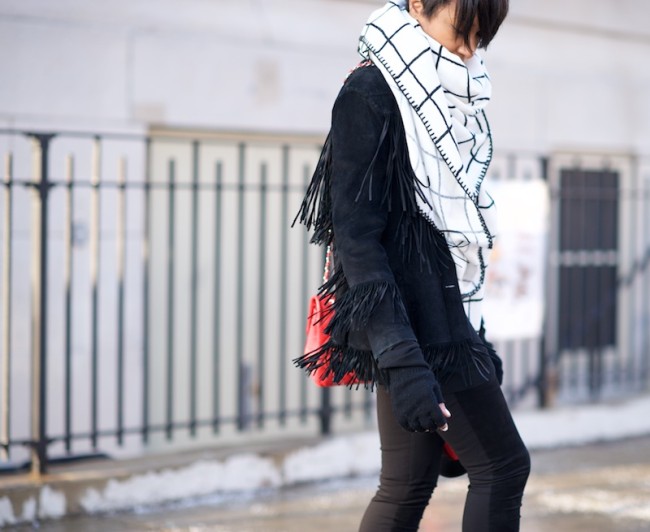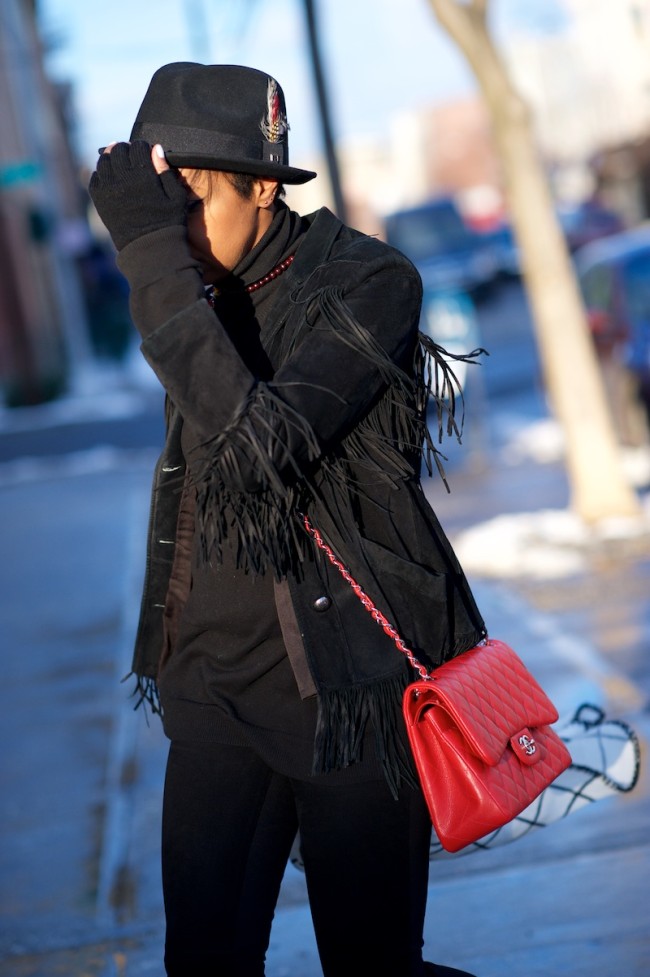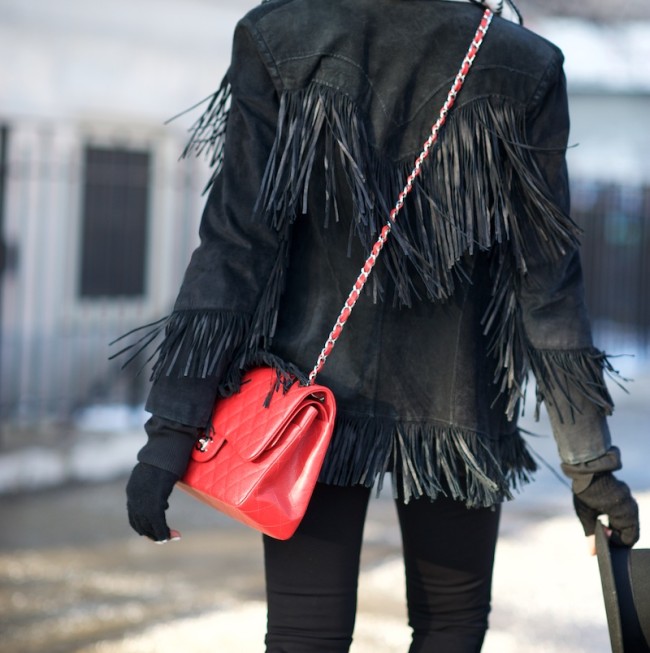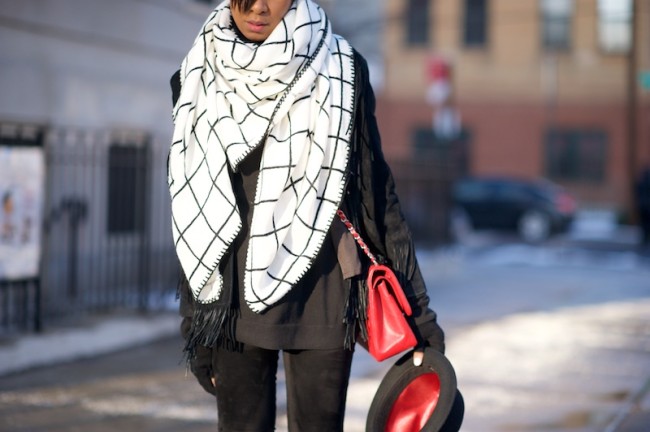 Yes – the seventies are back for spring so all things related to it are as well – namely suede fringe. Saint Laurent did it with
those fringe jackets
but I can't help think of vintage ones
first!!
You walk into a handful of vintage shops and you'll see them everywhere.
Let me know if it's your thing. I've loved them for years.
ps. This white scarf is another favorite style besides the color block style worn on Holly in below's post. My scarf is available here which is an update on the usual plain scarf.
pps. Don't forget to check my street style section to see more where did you get that's during fashion week.